"Anyone got a bottle opener?"
No. No we don't. It's 2016, and bottled beers are, like, so 2015. The freshest, bestest, tastiest and coolest craft beer breweries have suddenly turned their backs on the humble glass bottle in favour of the can: a move which sees your precious nectar safe from taste-destroying sunlight, and your rucksack safe from an explosion of sharp green shards and suds.  
In fact, the trend for canned craft beers has exploded to such an extent that there's now even a spesh festival and competition dedicated to the homegrown, small-batch tinny – Indie Beer Can Festival.  
But enough of all that. We know what you want. You want the very best beers you can crack open this summer, right? Good. Because that's exactly what you're about to get. A whopping eighteen of the UK's finest booze tins, in fact.
Behold, perhaps the greatest summer beer bucket ever created…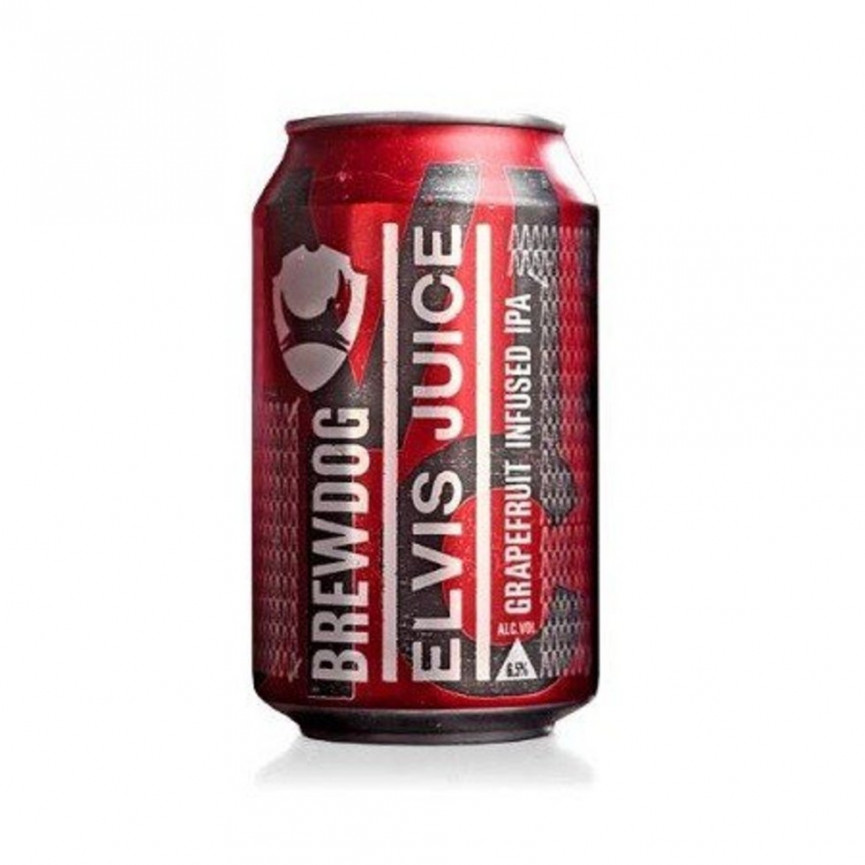 BrewDog Elvis Juice (6.5%)
We've said it once, we've said it twice, we've said it a hundred freakin' times: BrewDog have done it again. Coughing up another stellar booze to shock your tastebuds, this one throws down a sucker punch of grapefruit to some already intense hops. Adding citrus is a big craft beer trend this summer, and you'd be mad to try and avoid it.
£2.39, beerhawk.co.uk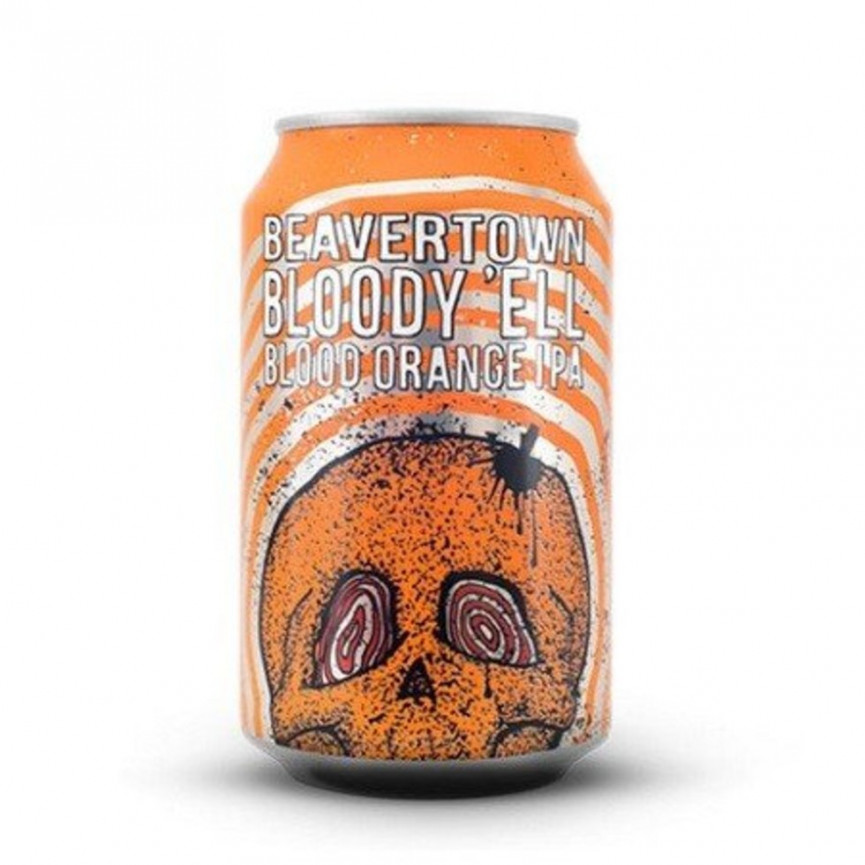 Beavertown Bloody 'Ell (7.2%)
See what we mean about citrus? Here's another one, this time from London and making full use of blood orange. At 7.2% this IPA is a bit of a big boy, so maybe light the BBQ before sinking six of these. Just an idea.
£2.89, beerhawk.co.uk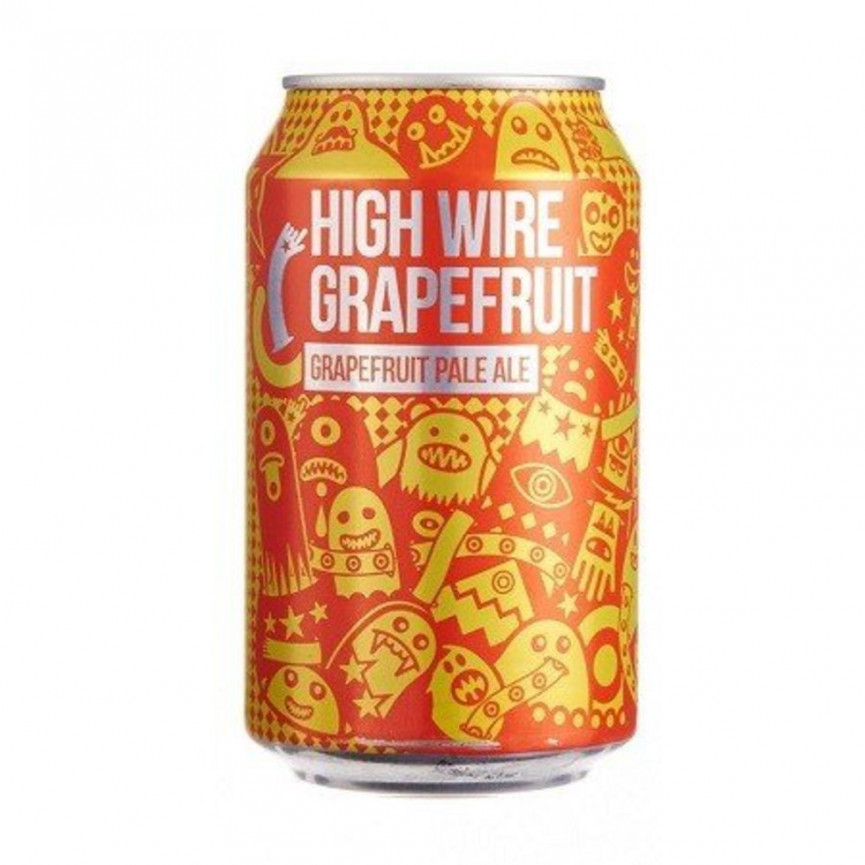 Magic Rock High Wire Grapefruit (5.5%)
Hey, more grapefruit! This ace Huddersfield brewery has taken their proper tasty High Wire West Coast Pale and injected it with a zingy grapefruit. The outcome? Mega trippy summer vibes, bro. Mega. 
£2.49, beerhawk.co.uk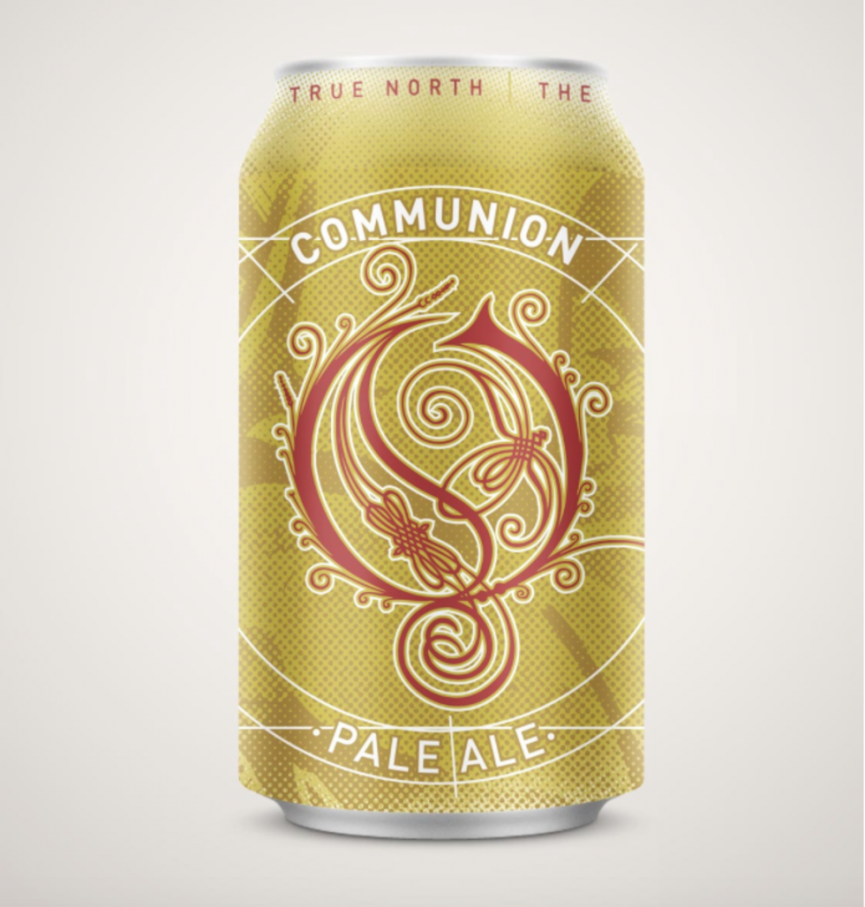 Northern Monk Opeth Communion (5.1%)
If you're going to trust anyone when it comes to beer, why not make it a Swedish heavy metal band? Northern Monk, from reet 'oop Norf in Leeds, have teamed up with Stockholm noisemakers Opeth to make this, a pale ale worthy of the Devil himself. Can we work out why it came about? No. Will you care after cracking one open and letting it slip down your throat? Absolutely not.
£2.99, honestbrew.co.uk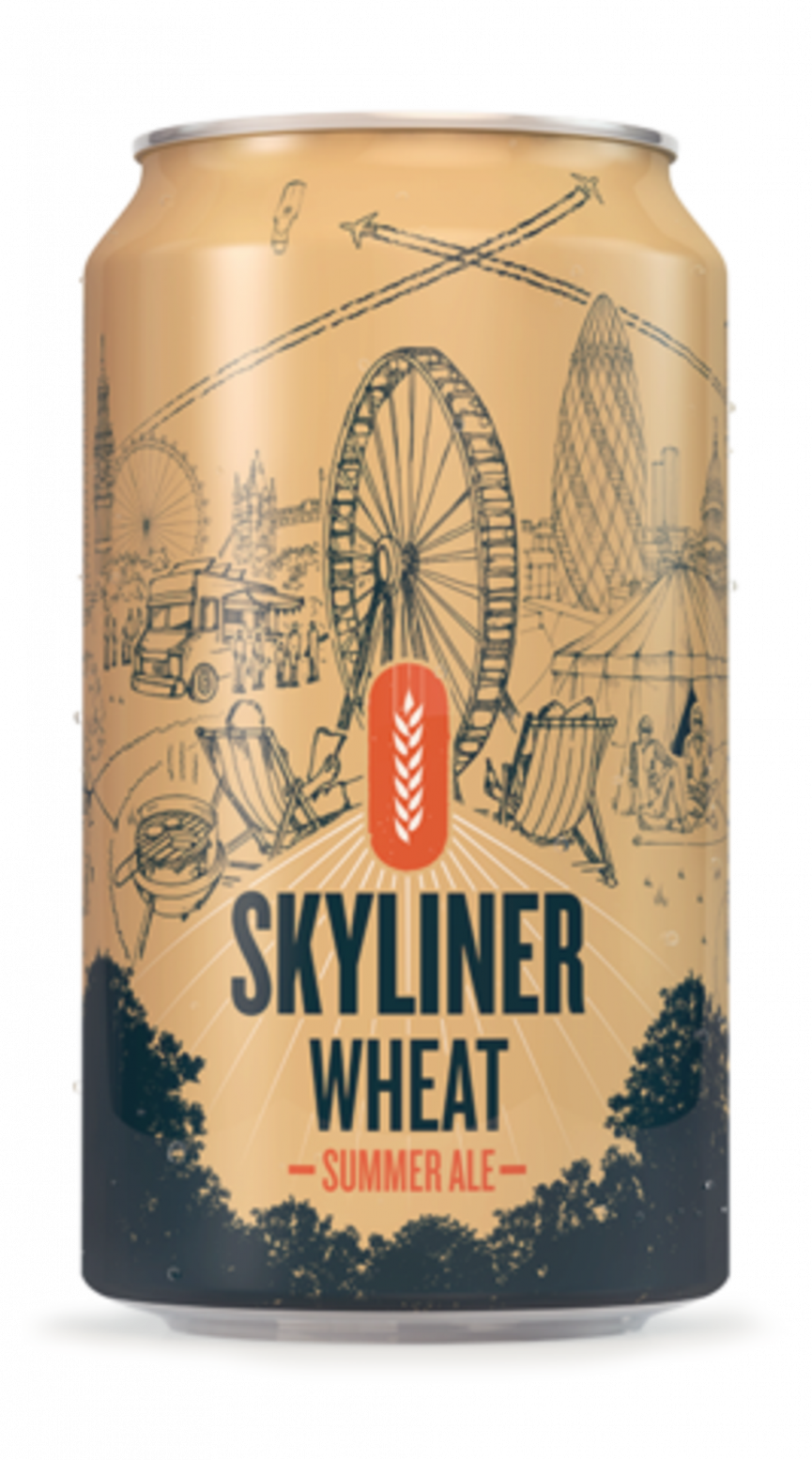 Fourpure Skyliner (4.8%)
Look, we know you've got limited space in that ice bucket. And we know you only want to fill it with what you know you like. But this, right here, more than deserves a spot in that hallowed vessel. Seriously. No, seriously. Slightly cloudy, slightly spicy, super wheaty, it's a banger. No. Seriously.
£2.19, honestbrew.co.uk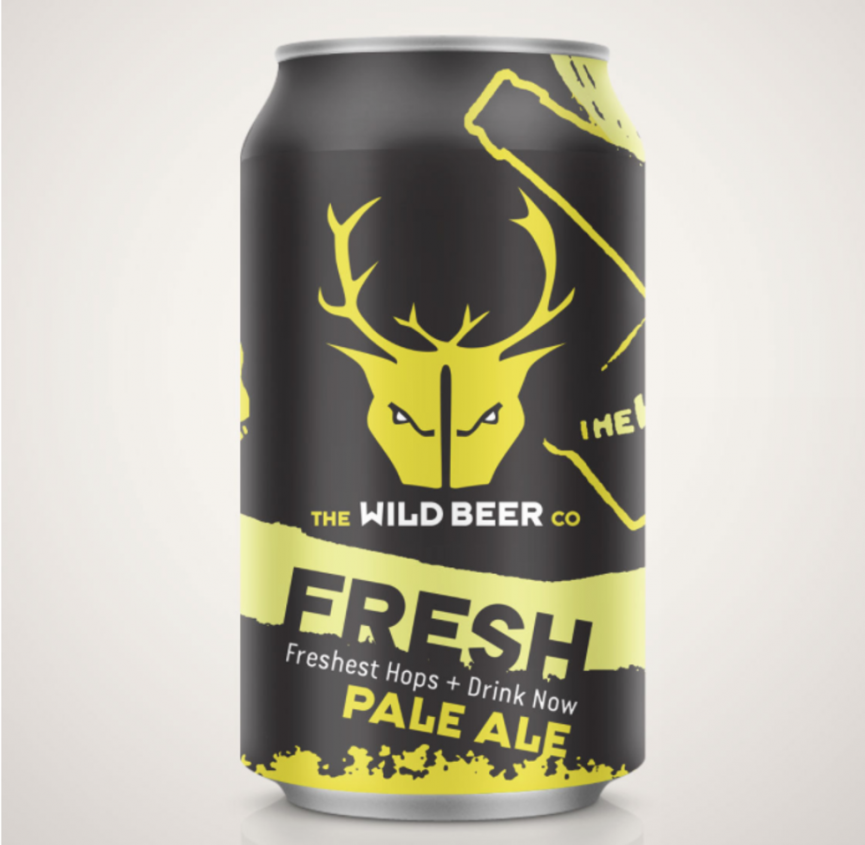 Wild Beer Co. Fresh (5.5%)
We love what the guys at Wild Beer Co. do. They're nuts. Officially loony. They do things to beers that no man dares to even dream up, and the outcomes are always spot-on. This little beast changes its recipe every six months, so you're effectively tasting something you've never tasted before. How exciting! 
£2.29, honestbrew.co.uk
Rascals Wunderbar (6%)
We got new breed German hops. We got a blend of Irish ale and Munich malt. We got a whiff of mandarin and grapefruit. We got one heck of a new addition to the fridge.
£3.19, honestbrew.co.uk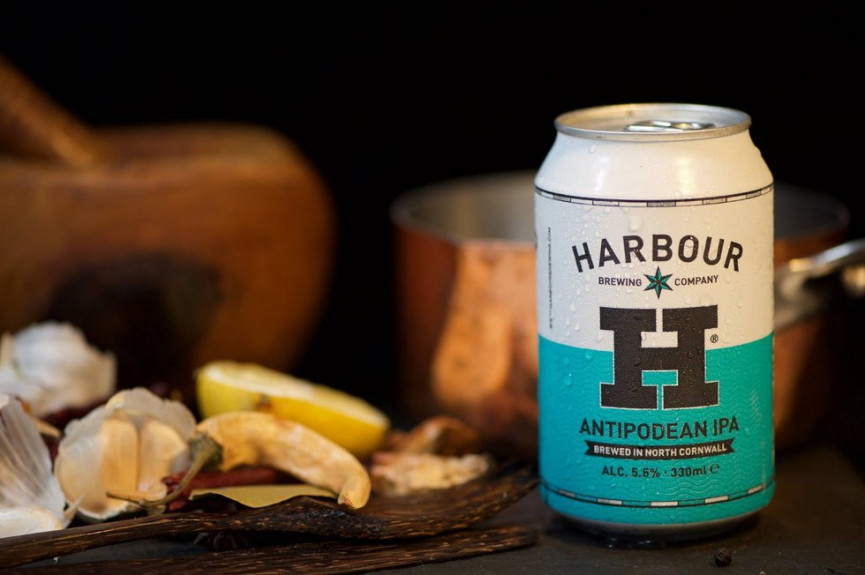 Harbour Antipodean IPA (5.5%)
There's gotta be something in the water down in Cornwall, because all of a sudden a whole load of epic breweries have cropped up to grab us by the tastebuds and do battle with the big dogs up country. Actually, that very water is what goes into this tasty little number, taken right off the hillside next to Harbour's brewery.
£2.26, alesbymail.co.uk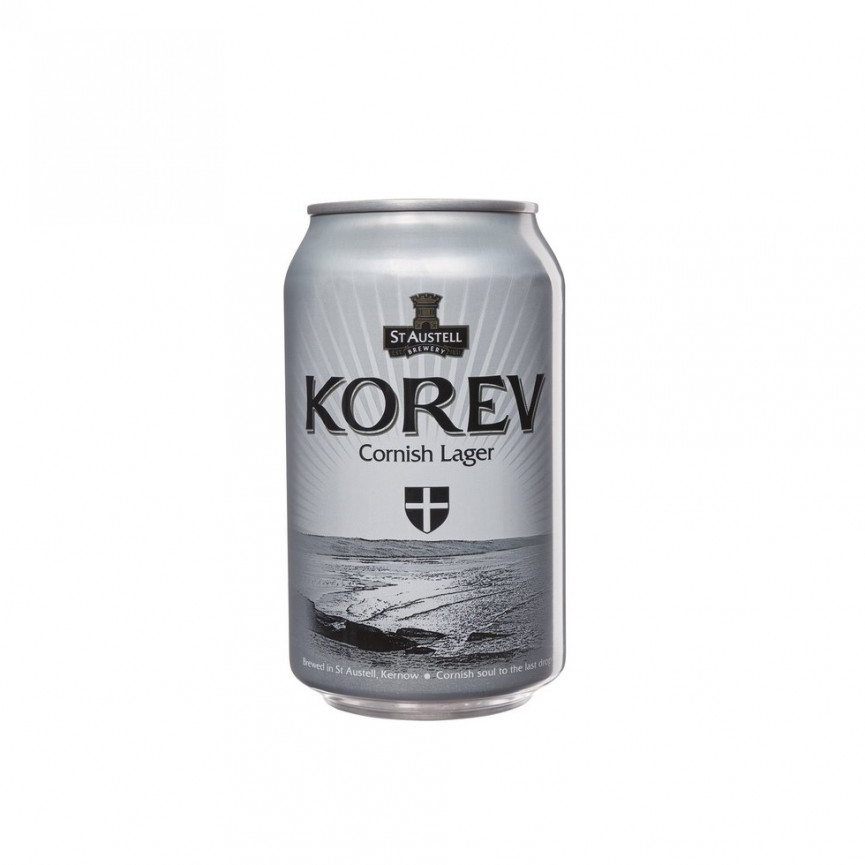 St Austell Korev (4.8%)
Another lager from the last (or first, depending on how you look at things) county in the country. Korev's got more medals around its neck than an army of Usain Bolts, so get involved to see what all the fuss is about.
£32 for 24 cans, staustellbreweryshop.co.uk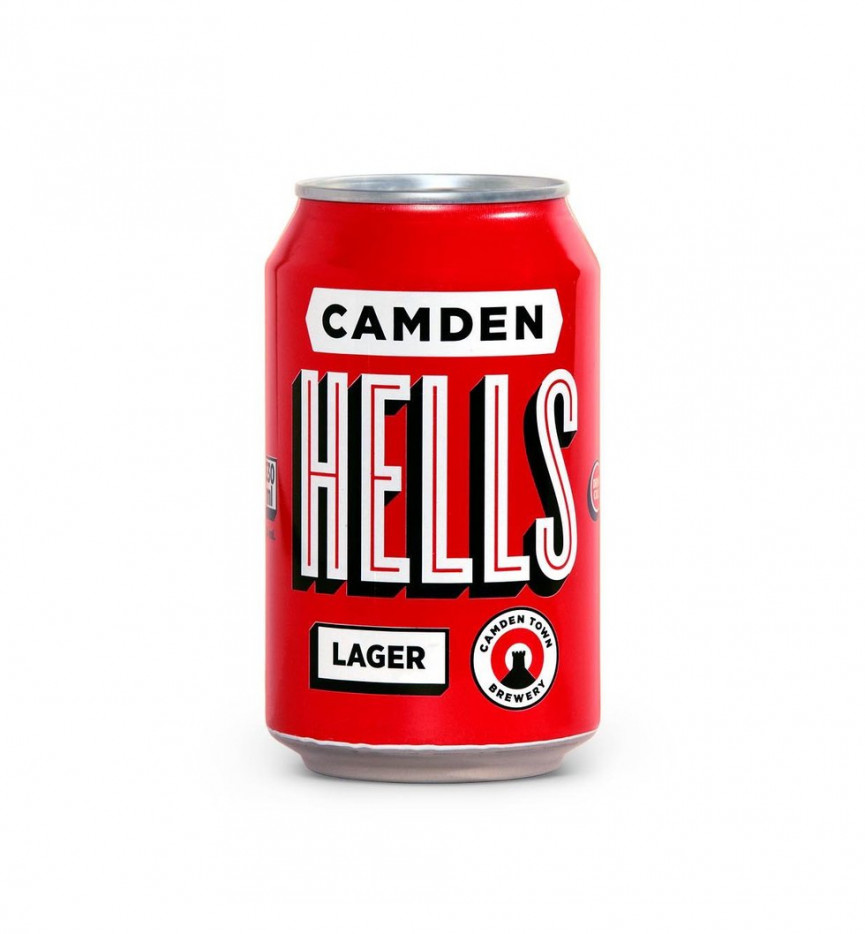 Camden Town Hells Lager (4.6%)
You know where you stand with Camden Town's brewskis. Always there, always top drawer, never lets you down. It's the Turner to our Hooch. Or should that be the Hooch to our Turner? Either way, they've just had a big re-brand, so their cans look like this now. Tasty. 
£2.20, alesbymail.co.uk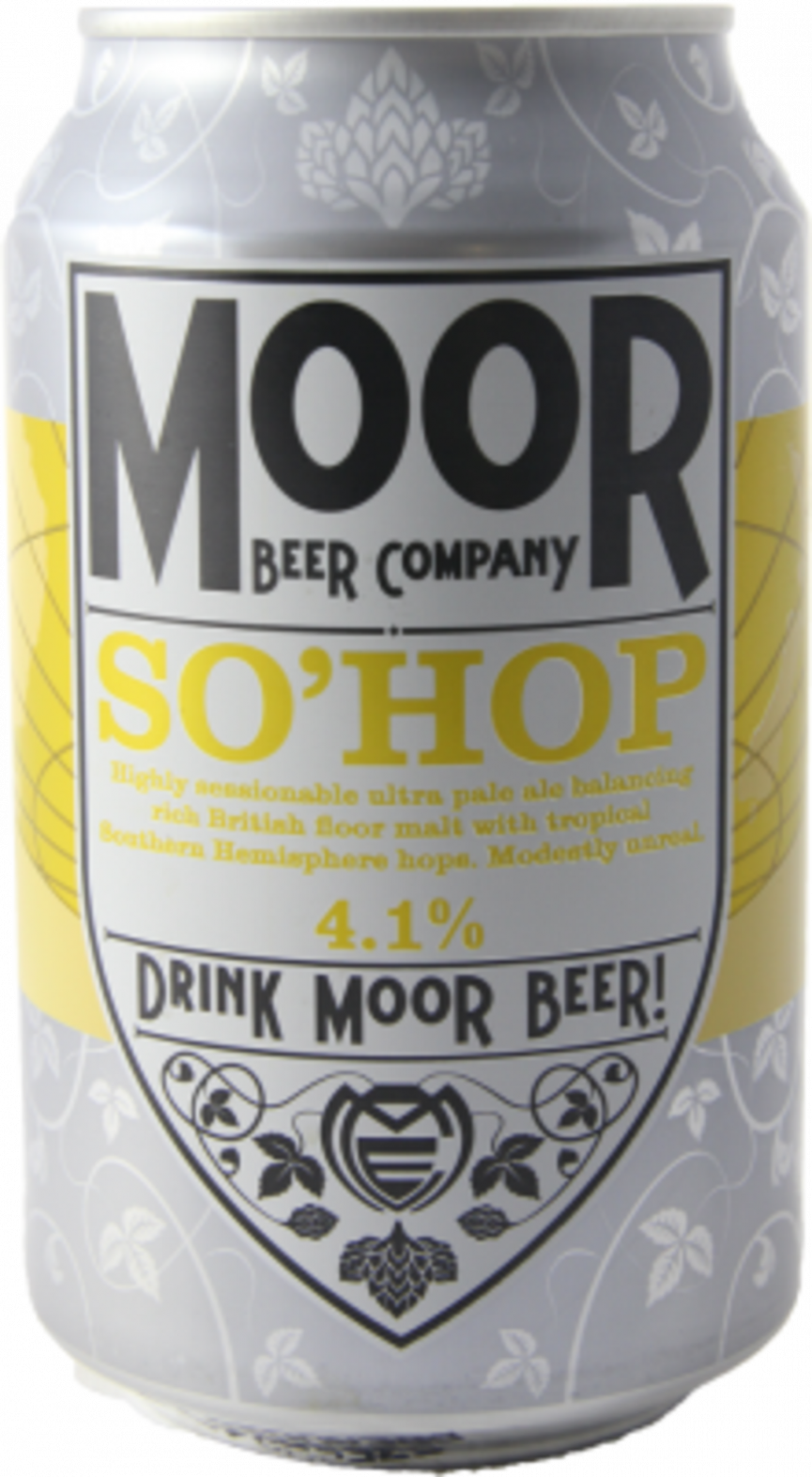 Moor So'Hop (4.1%)
We're genuinely getting excited just thinking about this beer. It really is that good. Please, do yourself a favour, and make sure this features in your summer plans.
£2.20, beermerchants.com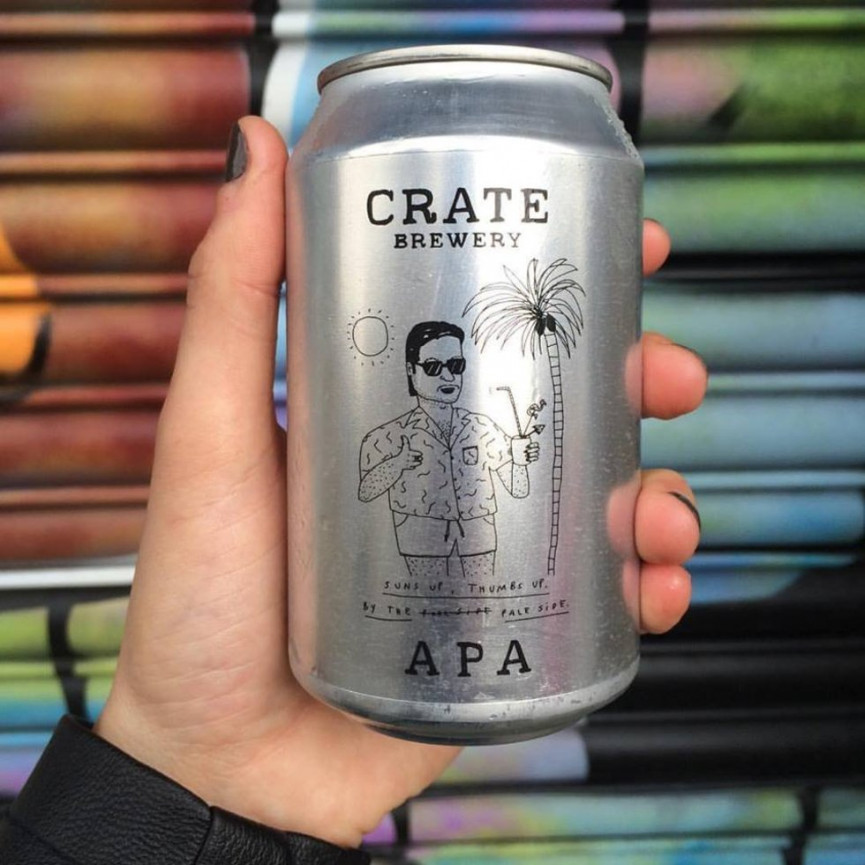 CRATE APA (4.8%)
Stuck for plans while the sun's out? Before you spend all day playing Uncharted 4 again, hitch a ride to Hackney and pay these guys a visit. Their canalside brewery is perfectly prepared with beers, like this little beauty, on tap along with an excellent pizzeria. You'll never leave. We didn't. Well, we did, but we tried really hard not to.
£2.80, eebria.com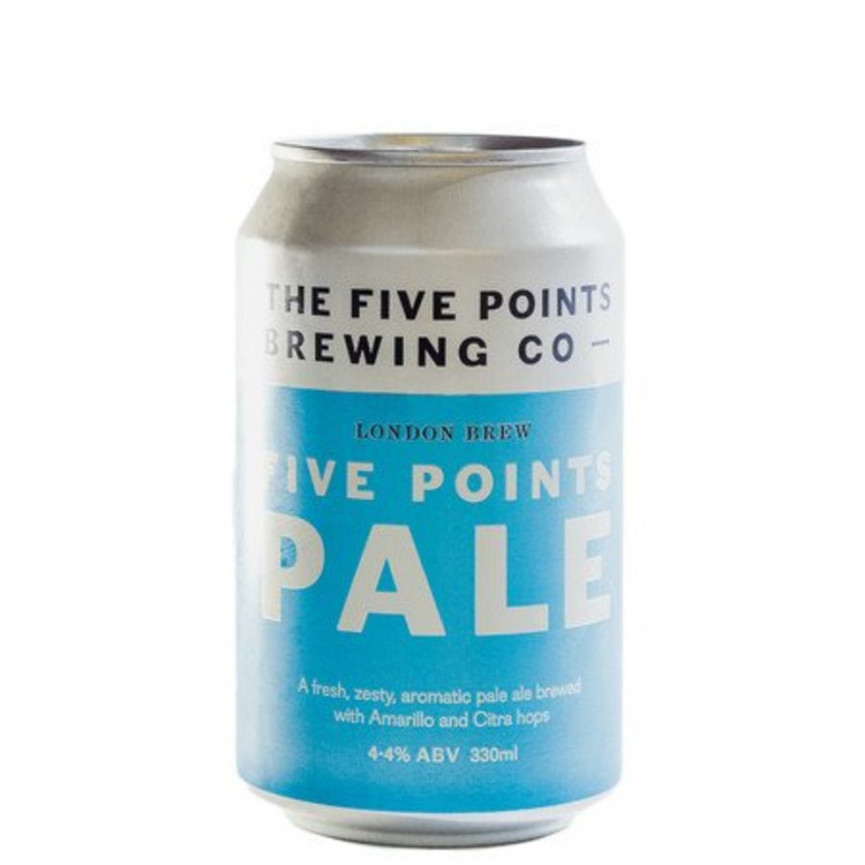 The Five Points Brewing Co Pale (4.4%)
Bring a bag of these to your mate's first summer party of the year, and you'll absolutely earn yourself first pick of the buffet. Just you wait and see.
£2.45, Eebria.com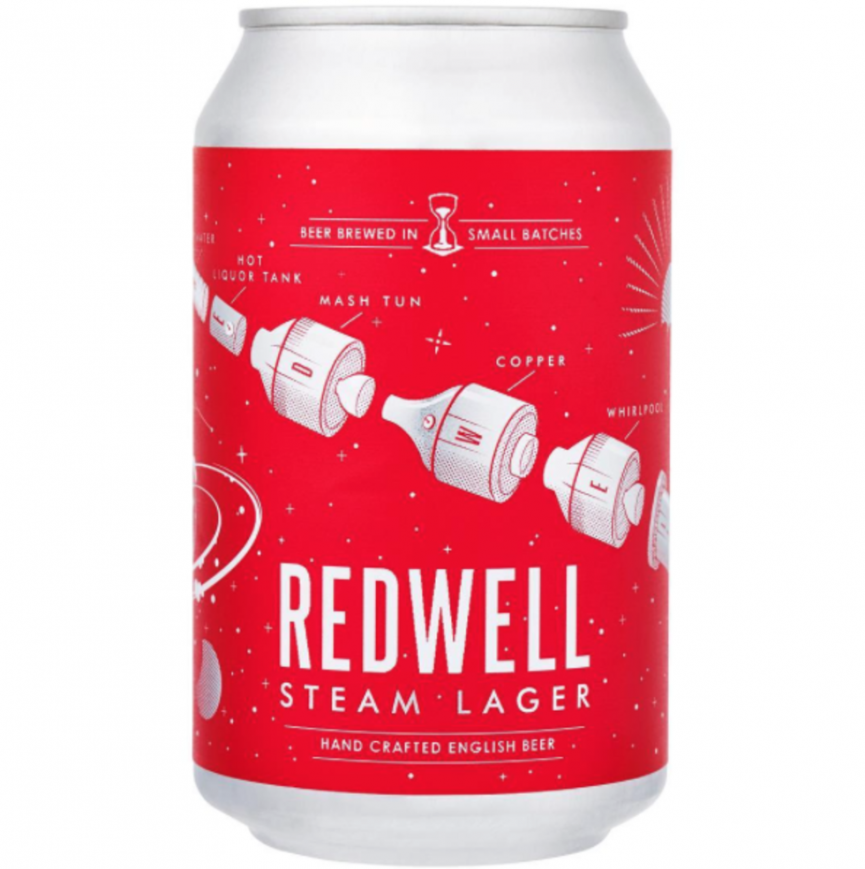 Redwell Steam Lager (4.6%)
Winner of the Best Design category at the Indie Beer Can Festival, sure, but more than just a pretty face from Norwich.
£18 for 6, redwellbrewing.com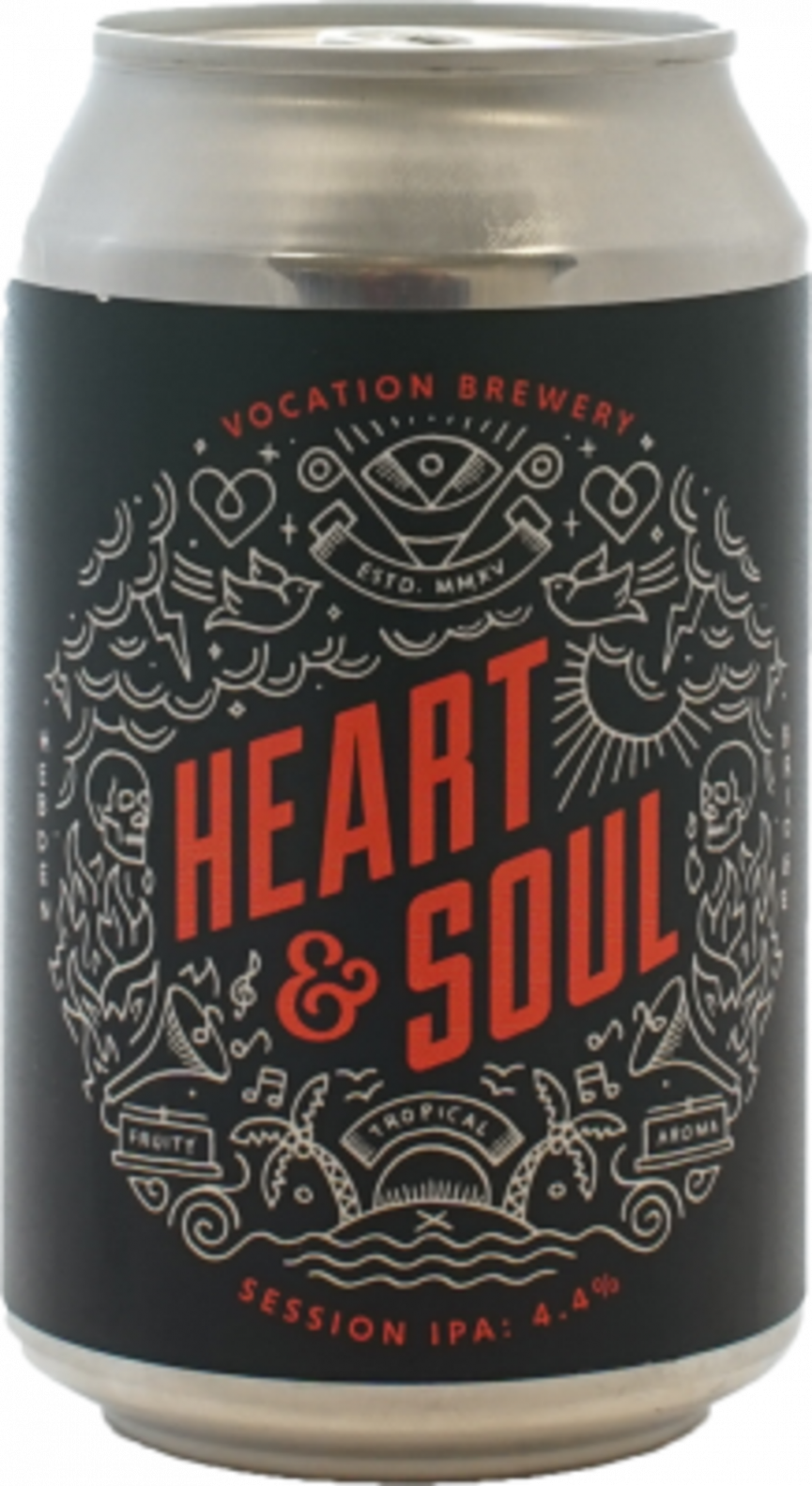 Vocation Heart and Soul (4.4%)
This Yorkshire crew knows what's up when it comes to crafting the finest summer beer possible. "Created to have all the hoppy goodness of an IPA, but brewed to a sessionable strength," they say of this can. On the money, guys. Bang on the money.
£2.40, beermerchants.com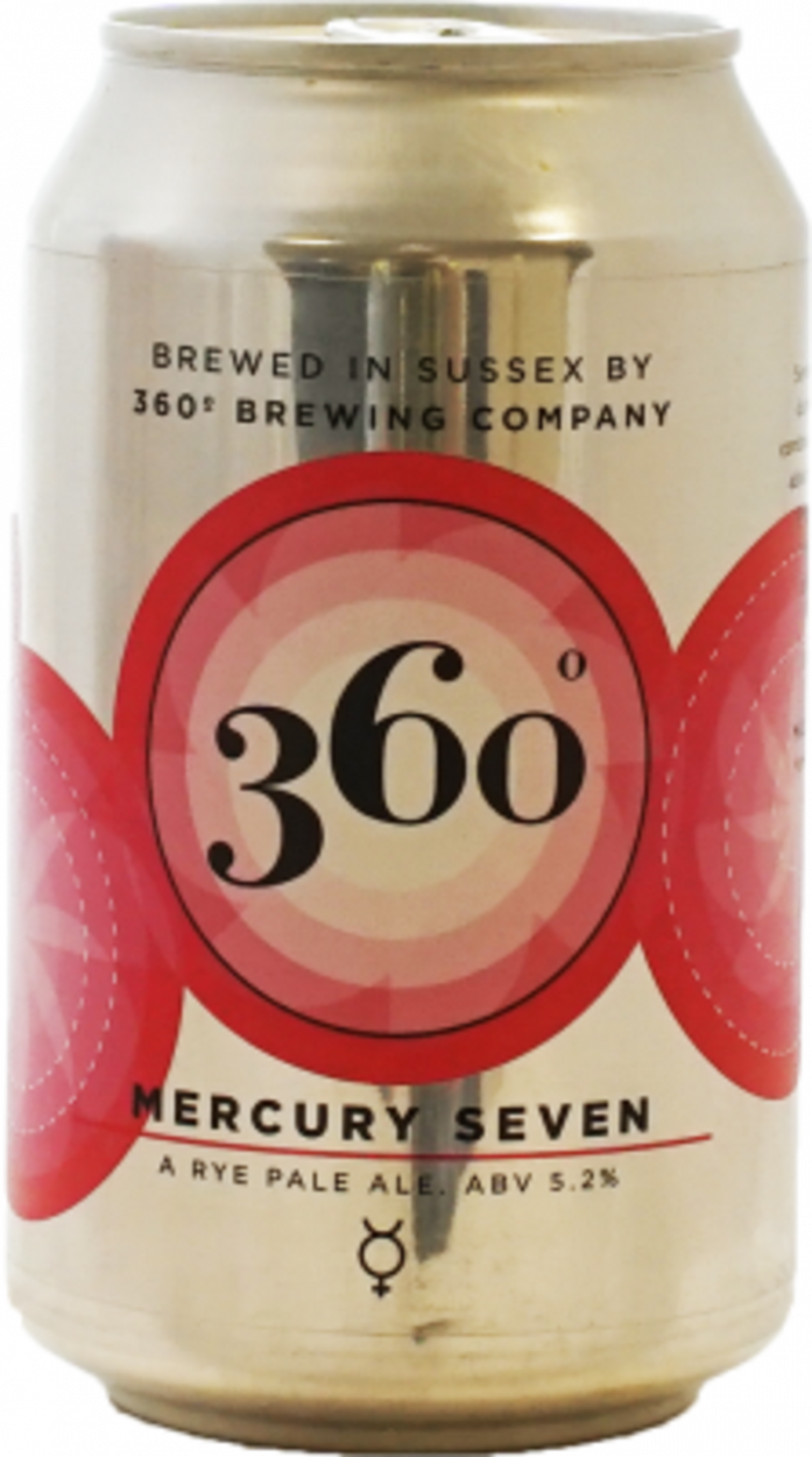 360 Degree Mercury 7 (5.2%)
Here's one you strategically bury deep in the salad drawer of your fridge, or even under your shed, to stop Dave from next-door getting his mitts all over them. No doubt, he'll bring his usual four cans of warm Polish lager, fresh from the newsagents, and expect you to 'enjoy' them while he tucks into your quality cans, like this special British rye pale ale. Not this time, pal.
£2.80, beermerchants.com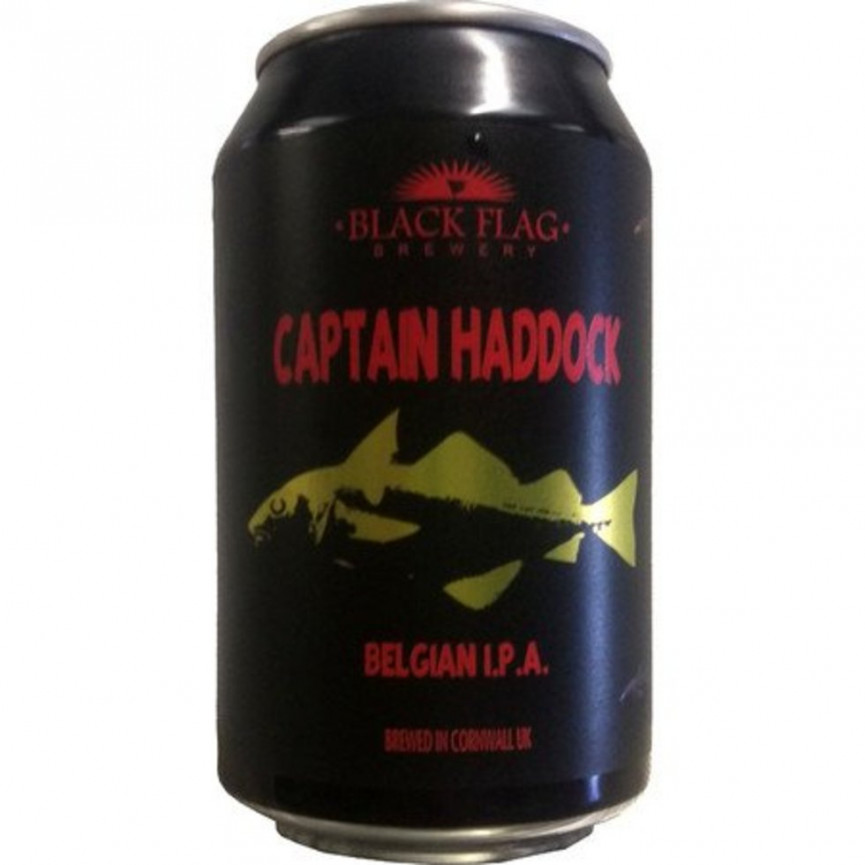 Black Flag Captain Haddock (6.5%)
Yet another Cornish beauty. Whatever's happening down there, we want a slice of it.
£2.80, eebria.com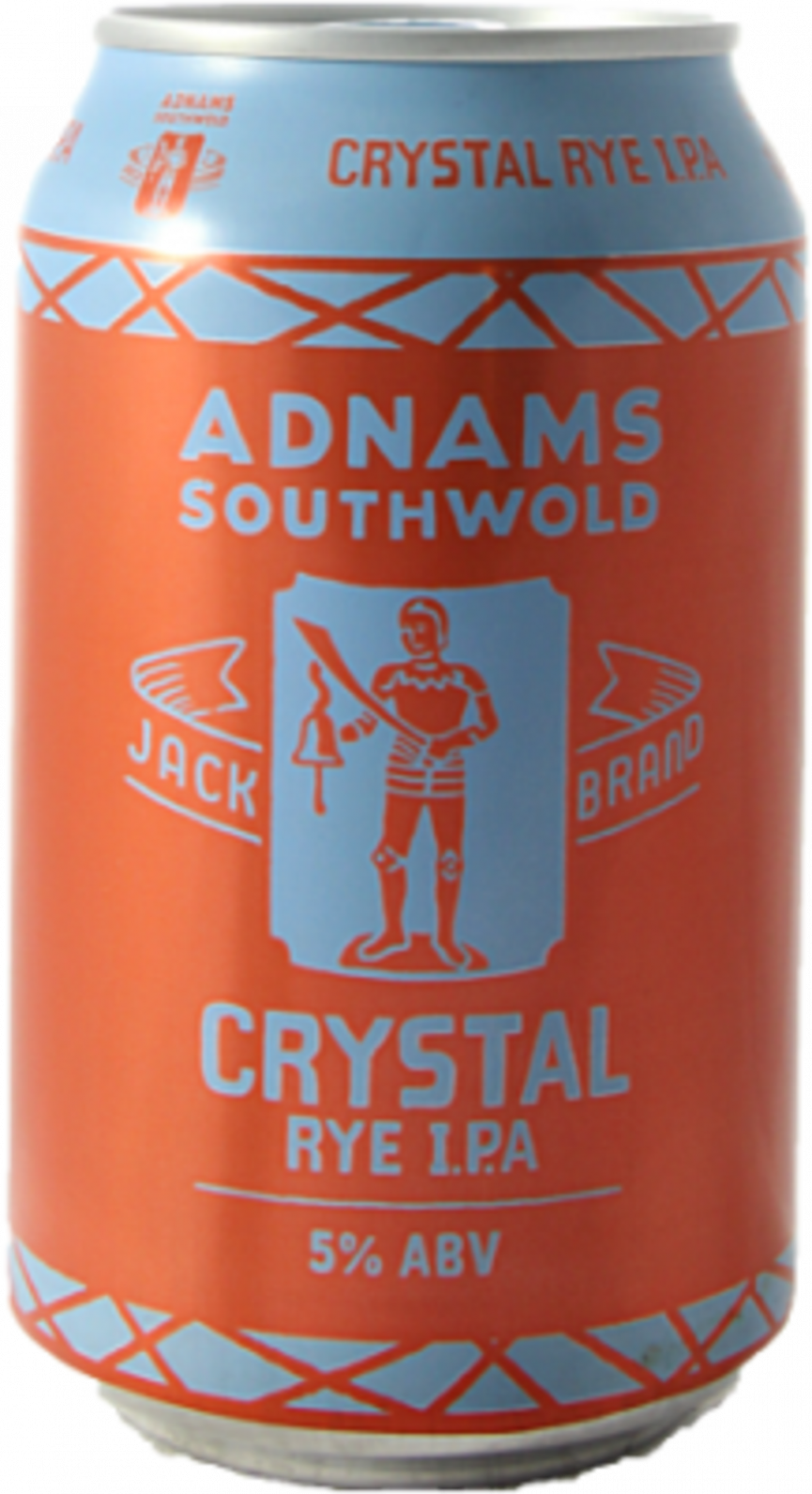 Adnams Crystal Rye (5%)
A lady called Belinda makes this. Apparently, she's a 'hop freak' and has a passion for American craft beers. Good enough for us.
£1.85, beermerchants.com