ShortList is supported by you, our amazing readers. When you click through the links on our site and make a purchase we may earn a commission.
Learn more
The Beeb has celebrated its 100th birthday. A very British institution, the BBC has been our guiding light for light entertainment for years now, creating some of the greatest comedy shows of all time.
While the likes of Only Fools And Horses and Dad's Army, quite rightly, sit near the top spot of many a 'best comedy show' list (and they are both in our best British sitcom moments guide), here we look at the comedy alternatives.
These are the best BBC alternative comedy shows that have gained cult status over the years, thanks to just how wonderful and weird they are.
Don't forget to upvote the ones you love! Also, it was VERY hard to limit this to just 15, so let us know the shows you would like us to add that you think we have missed.
All image credits: BBC
best alternative BBC comedies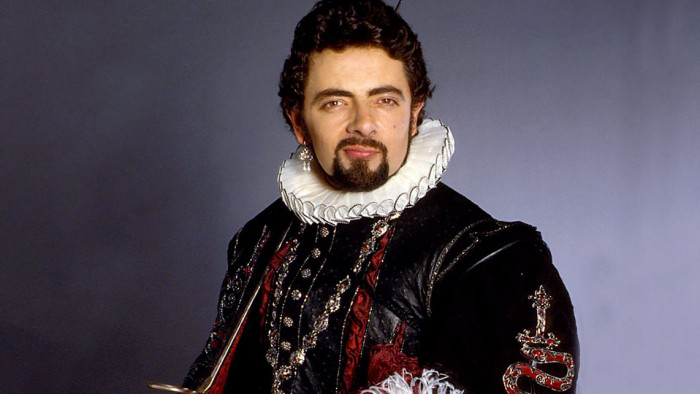 Before bumbling Bean and Man Vs a bloody Bee, Rowan Atkinson made the world chuckle with his portrayal of Edmund Blackadder who, through the ages, rattled off hilarious one-liners while also teaching us a little bit about English history. With Baldrick as his side-kick and a revolving door of top-class cameos, the series still holds up fantastically well.
Best line: "I have a cunning plan."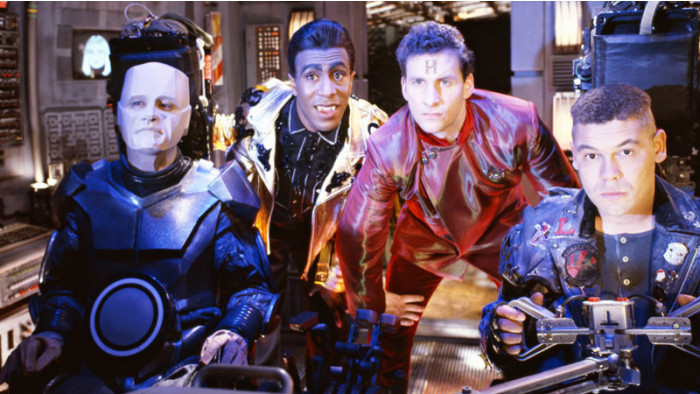 Red Dwarf is as high concept as it gets - the last man on Earth is stuck on a ship with a hologram, his now human-like pet cat and a bumbling android. But at its core, it's also quintessentially British, managing to pack in complex sci-fi themes with jokes about Pot Noodles and vindaloo stains.
Best line: "It's either gonna kill us, eat us or hump us."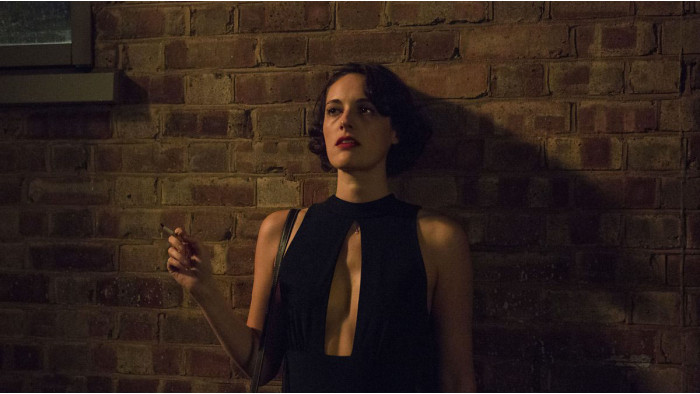 The showrunners of She-Hulk cited the fourth-wall breaking Fleabag as an influence for the show and it's easy to see why - Phoebe Waller-Bridge's pristine comedy will make you ache with laughter and cry ugly tears, with its nothing-is-taboo approach to life, family and relationships.
Best line: "Hair is everything, Anthony!"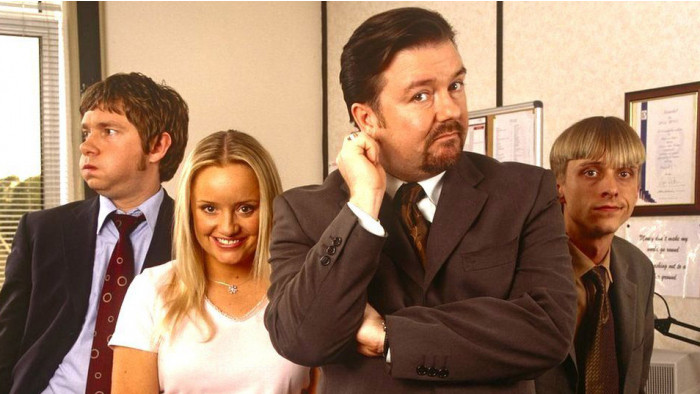 The Office, well the UK version, proves that less is more when it comes to sitcoms. Hitting that perfect 'two series and a special' length, the show nailed the mockumentary format as it brought us all into the world of boss baby David Brent and his staff at Wernham Hogg. From office romances to cringe-inducing motivational speeches, it's endlessly quotable and still so much fun to watch.
Best line: "When people say to me: would you rather be thought of as a funny man or a great boss? My answer is always the same, to me, they're not mutually exclusive."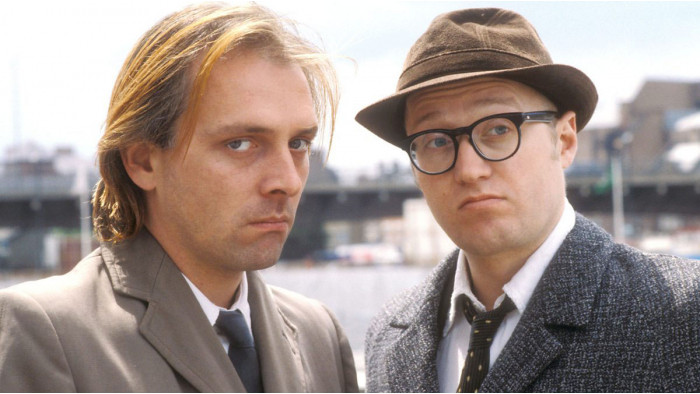 Bottom has more in common with a Looney Tunes cartoon than anything else on the list. It's essentially a sitcom about two blokes beating each other up in ever-inventive ways and we couldn't get enough of it. That's because the duo duking it out were the fantastic Rik Mayall and Ade Edmondson.
Best line: "May I say, what a smashing blouse you have on?"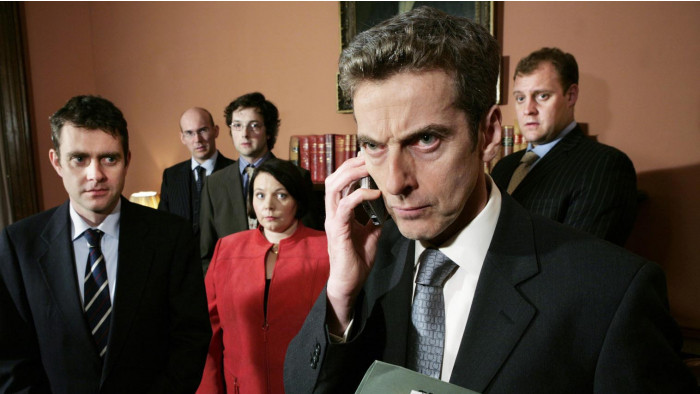 You only have to turn on the news at any given moment to see how prophetic The Thick Of It was. This stunning satire based on the inner-working omnishambles of the government is perfect.
From Malcolm Tucker's blistering barbs to Nicola Murray's constant wrong footedness, never has ineptitude, and its fallout, been captured so well.
Best line (that isn't full of swears): "OK, lovely people, let's go truffling in the forest of knowledge"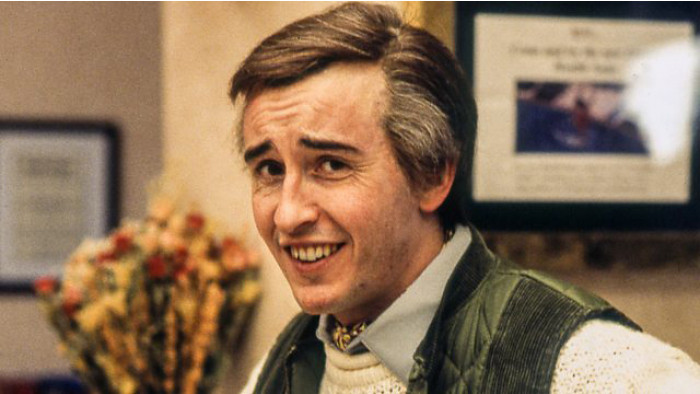 A show so packed with quotable lines, we are going to be lazy here and just list a few of our favourites: "Tough one! I think I'd have to say… 'The Best Of The Beatles'." "Sunday Bloody Sunday.' What a great song. It encapsulates the frustration of a Sunday, doesn't it? "Lynn, I've pierced my foot on a spike!" "Bouncing Back: a book that's been described as 'lovely stuff'. Not my words, Michael, the words of Shakin' Stevens." Brilliant.
Best line: "Smell my cheese!"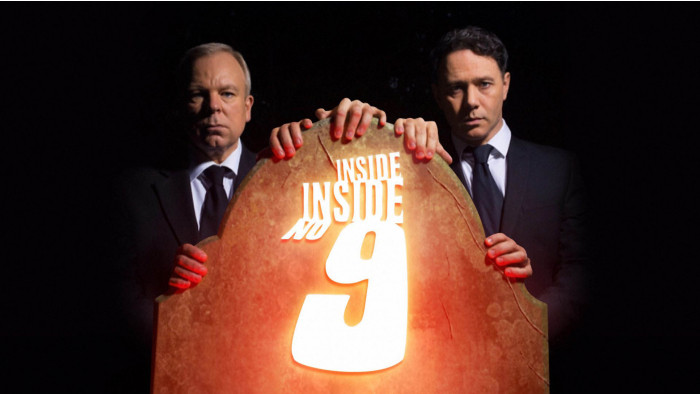 Cutting their comedic teeth on The League of Gentlemen, Reece Shearsmith and Steve Pemberton always find comedy in the grotesque. In Inside No.9 they perfect this formula with their sometimes terrifying tales that all take place behind the closed number 9 doors. This is one for those who like their comedy jet black.
Best line: "I've been looking for my ex-wife's killer for 4 years, I still haven't found someone to do the job!"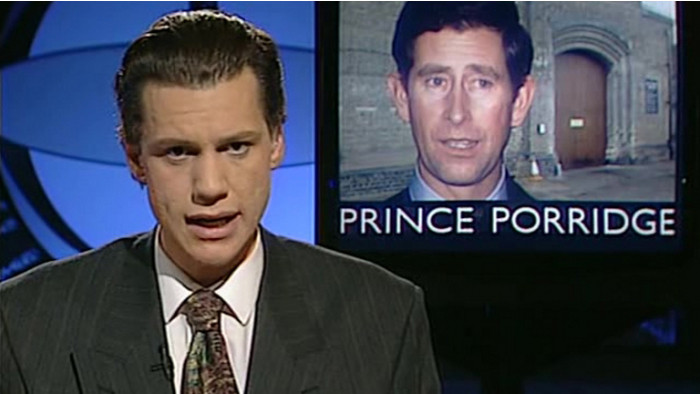 Rewiring satire for the '90s, The Day Today was a perfect send-up of the stern and stuffy news, from Chris Morris and Armando Iannucci. It got the notion of Fake News spot-on, some 20-odd years before the term was coined, and brought the world Alan Partridge.
Best line: "You've lost the news!"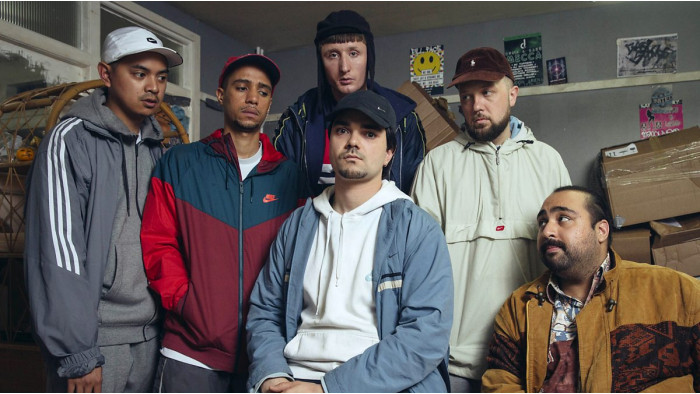 10

. People Just Do Nothing
People Just Do Nothing has been a huge success for the Beeb, following in the footsteps of Alan Partridge and The Office by getting its own big-screen adaptation. It deserves all the accolades it gets, thanks to the how hilarious Brentford's finest MC Grindah, DJ Beats, DJ Steves and Chabuddy G are when trying to run their own pirate radio station, Kurupt FM.
Best line: "Welcome to the dream factory, where dreams are made. Mainly t-shirts, though."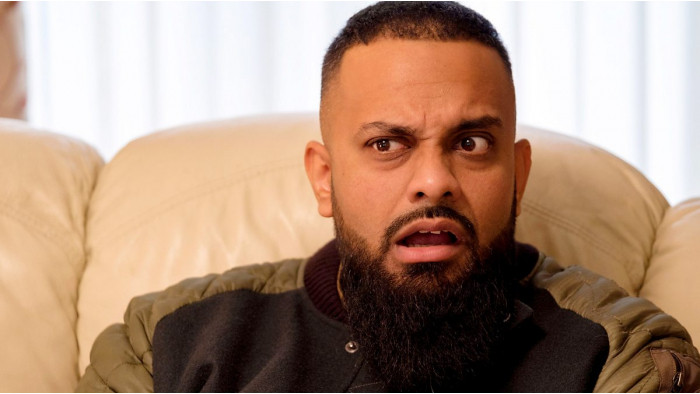 Guz Khan is fantastic as Mobeen, a man living in Birmingham who just wants a simple life. The problem is, he's a reformed drug dealer and with that brings a lot of baggage. Starting off as a YouTube character Khan created while as a teacher, the show is hilarious, while not shying away from the real issues facing the UK right now.
Best line: "I know plenty of Muslims and I can't get them to commit to what time they're going to Nando's, let alone commit acts of terrorism."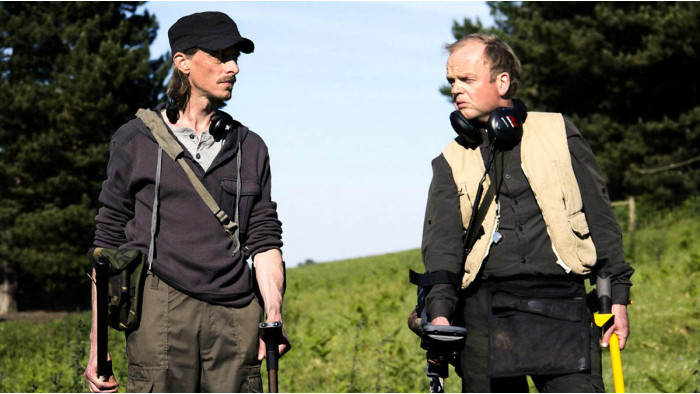 With this and his take on Worzel Gummidge, Mackenzie Crook has found a nice `niche in bucolic comedy. In Dectorists, he marries the beautiful countryside of Essex with a bunch of eccentric metal detectorists looking for the ultimate treasure find, but mostly getting ring pulls. It's a wonderful watch, that both tugs at the heart strings and makes you properly guffaw.
Best line: "Tea without sugar is just vegetable soup."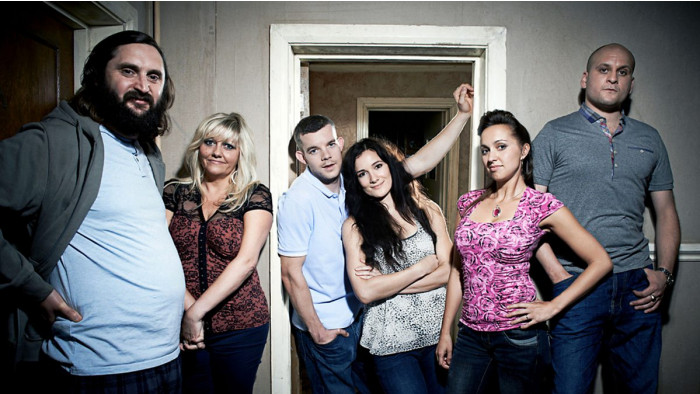 Him & Her was a slow-burn delight, about the lives of twenty-somethings Russell Tovey and Sarah Solemani as Steve and Becky. It remains one of the best - and real - looks at a relationship on screen, thanks to the acutely observed writing by Stefan Golaszewski and the supporting cast, including Joe Wilkinson and Kerry Howard.
Best line: "It's fine, it's normal size... I measured it."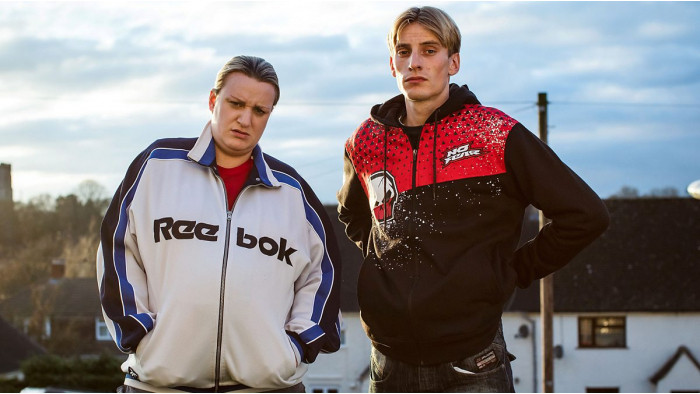 This Country is just fantastic, with real-life brother and sister Daisy May Cooper and Charlie Cooper superb as Kerry and Kurtan. There's not much more to it than the viewer, through a mockumentary style, sees their life in the Costwolds. But through fantastic dialogue, achingly stupid scenes and the brilliance of the two leads, the goings on of rural England has never been funnier.
Best line:"I don't even like Bounties that much. I just feel sorry for them 'cause they're always left."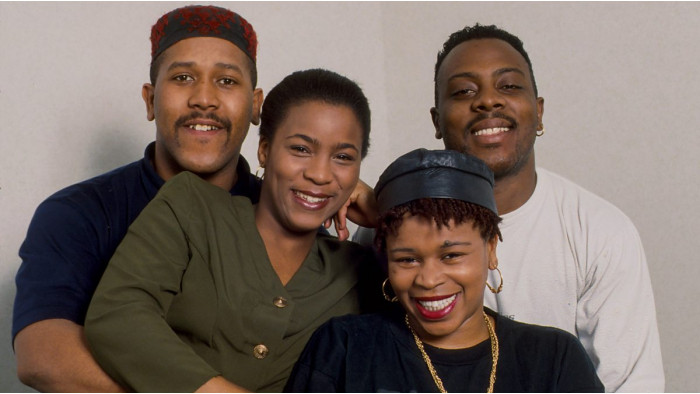 A groundbreaking sketch show at the time, The Real McCoy was a springboard for a number of notable comedians - including Kulvinder Ghir, Felix Dexter, Meera Syal and many more. It ran for some five series and it's still a travesty that some of the cast never made it much beyond the show. Still at least we have the cracking theme tune, co-written by Soul II Soul's Jazzy B.
Best Line: Felix Dexter's The Accountant: "I am keeping the briefcase with me, in case the party gets boring and I can go through some examination papers."
Related Reviews and Shortlists