ShortList is supported by you, our amazing readers. When you click through the links on our site and make a purchase we may earn a commission.
Learn more
Alan Partridge is back! A second season of This Time With Alan Partridge has arrived on our screens and while the first season was pretty much set entirely within the chat show format, this season we see more of Partridge's life, as well as that of his co-presenter, Jennie (a fantastic Susannah Fielding). Given Jennie walked off and made Partridge present the show on his own at the end of last season, with absolutely no help from Tim Key's technologically illiterate Simon, it's fair to say that there's tension in the air.
It's great to have the character back on the screen and to see that Steve Coogan still isn't bored of playing him, some 30 years after he created him, because when Partridge is good it's absolutely comedy gold - as these 10 best Alan Partridge moments prove…
Don't forget to upvote your favourite and if we've missed anything, let us know below!
Best Alan Partridge moments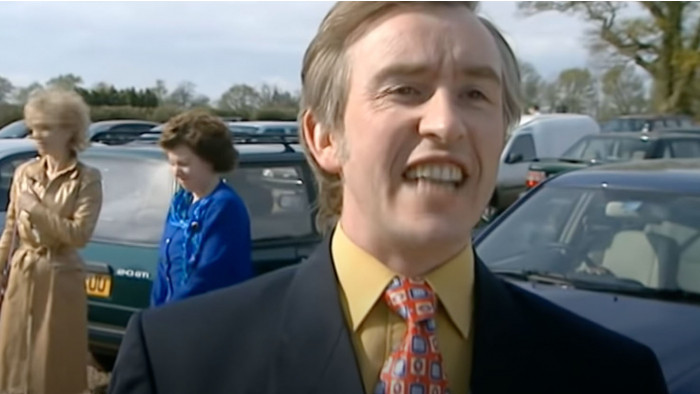 This episode from the legendary Steve Coogan show will live in the hallowed halls of British sitcom history because of Alan's utterly deranged and maniacal screaming, before nonchalantly saying: "He's not seen me. I'll get him later." Astounding.

From the episode Brave Alan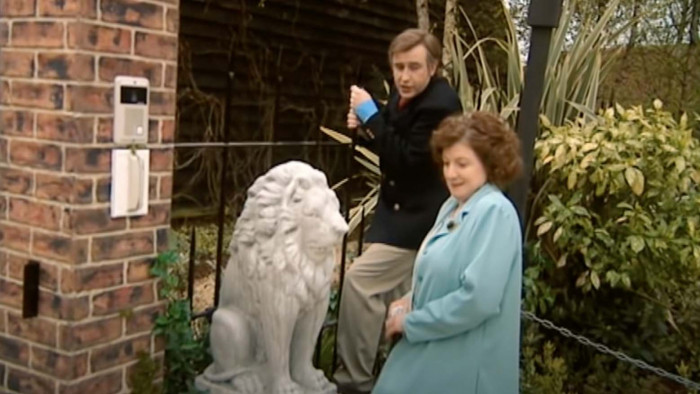 2

. Lynn, I've pierced my foot on a spiiiike
Alan has a big job. He's the host of the 'Dante's of Reading' fireplace conference at a posh club house. The problem is, he's annoyed one of the security guards so can't get in. Not content with being left outside he decides to climb a fence and impales himself on a spiiike. The speech afterwards is typically wince-inducing.

From the episode: The Colour Of Alan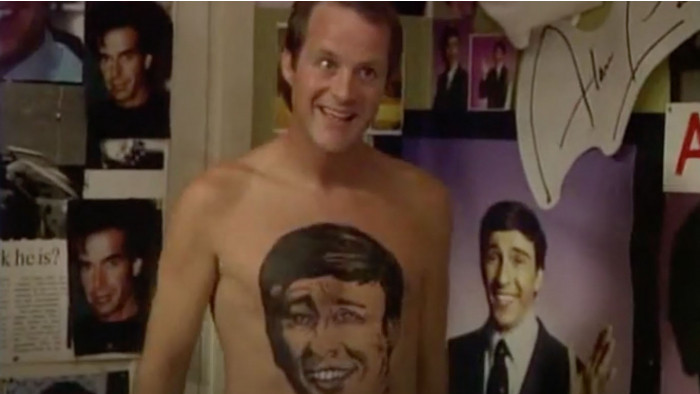 One of two scenes from To Kill A Mocking Alan in this list. Alan, trying to please two TV executives, tries to put on a live Sunday afternoon version of his TV show. To seal the deal, he takes them to his 'home' which isn't actually his home but that of Jed, his biggest fan. Jed has created a shrine of Partridge which includes a body tattoo of his face and for some reason that puts the execs off.

From the episode: To Kill A Mocking Alan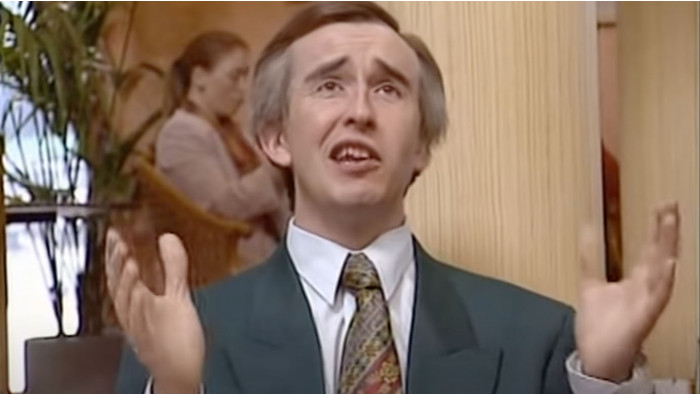 4

. Sunday, bloody Sunday!
Steve Coogan has Irish roots so we guess it's okay for him to joke about U2's song that's based on The Troubles in Northern Ireland. For him the lyrics "really encapsulate the frustration of a Sunday." "You wake up in the morning, you've got to read all the Sunday papers, the kids are running round, you've got to mow the lawn, wash the car, and you think "Sunday, bloody Sunday!"

From the episode: To Kill A Mocking Alan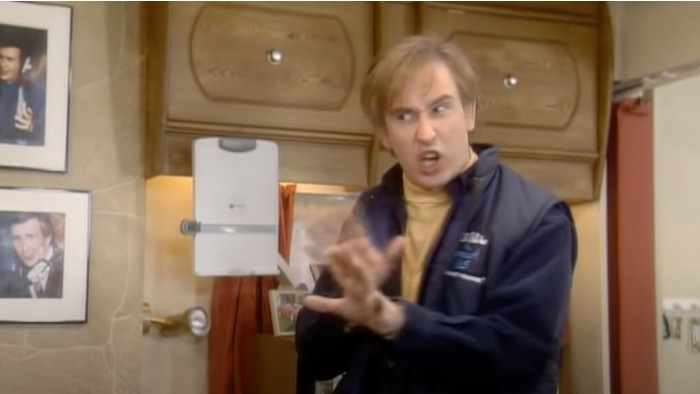 5

. Stop Getting Bond Wrong
What do you do when someone tapes over The Spy Who Loved Me and you are trying to get through all of the Bond movies on a Bank Holiday weekend? Well, you act it out of course, complete with humming the theme tune.

From the episode: Never Say Alan Again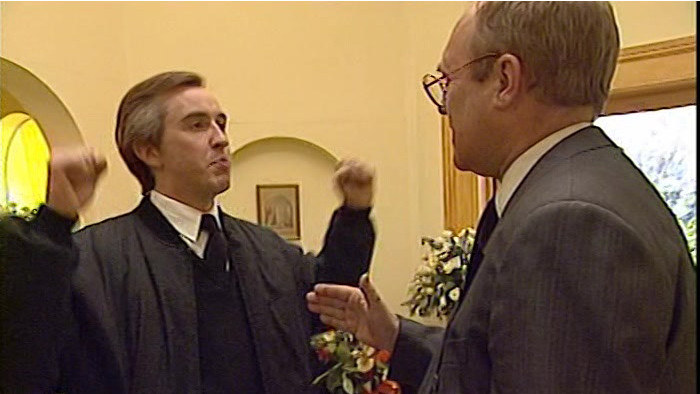 With BBC commissioner Tony Hayers now dead, Alan chooses his funeral to try and get into the good books with his replacement - it's his only way out of the Linton Travel Tavern, so he's determined to get something commissioned. Does it work? Well, kind of. He gets a £200k a year job - all he needs is a signature and, well, the rest is history.

From the episode: Towering Alan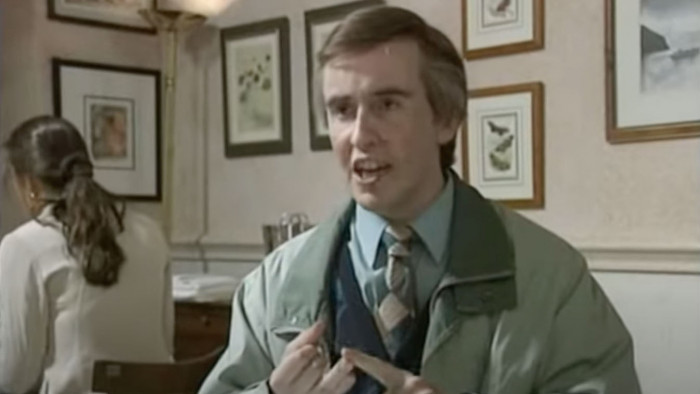 "Arm-wrestling with Chas and Dave", "youth-hostelling with Chris Eubank" and of course "inner-city Sumo" are all suggested but to no avail. Then comes the pièce de résistance, as a flustered Alan jabs his fork into a big block of cheese and offers Tony a smell. When Tony refuses, Alan thrusts it into his face and utters the unforgettable line "smell my cheese you mother!"

From: Room With An Alan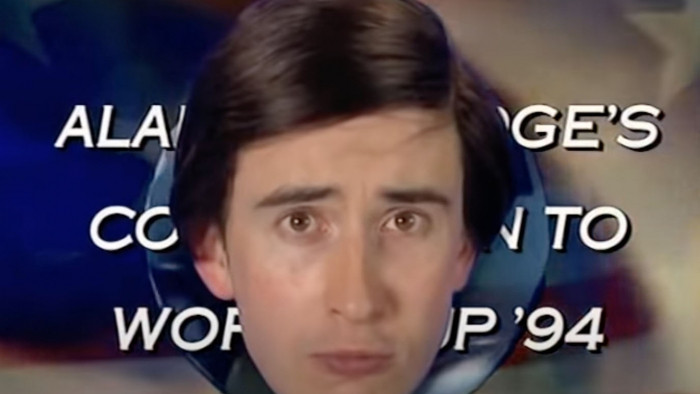 Alan Partridge's World Cup Countdown to 1994 takes us through some fantastic football clips with his own unique commentary. "That was a goal". "Twat". "Liquid football". "He must have a foot like a traction engine". "Eat My Goal". So many catchphrases from around 90 seconds of amazing TV.

From The Day Today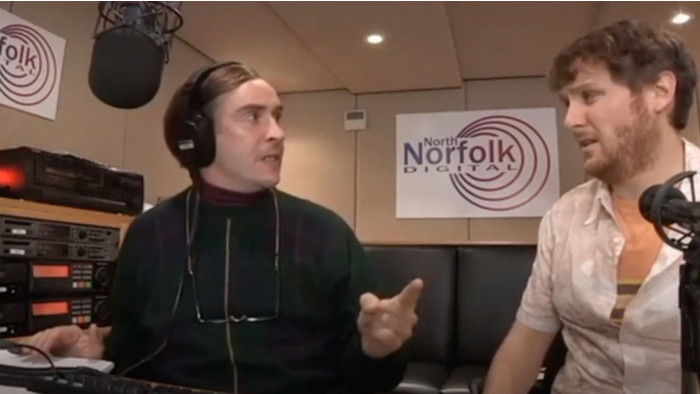 Mid-Morning Matters is Partridge gold but wasn't watched by many when it aired on Sky. You should check it out, though, especially for this moment when his radio team prank him pretending to be the tax man. Tim Key gets it in the neck the most, with Partridge saying: "Never ever ever ever ever ever ever do something like that again. You are nothing, while I... am Alan Partridge."

From Mid Morning Matters 10

. Interviewing the mayor of Manchester while high
Alan takes an "ecstasy pellet" in this episode which sees him chatting amiably with some youths for most of the night about Lewis Hamilton. "I was still on the dance floor at 8am this morning, at 10 o'clock I had a meeting with the mayor," says the voice over. And then we see a sweaty Alan try and stay composed through the interview whilst grinding his teeth.

From Scissored Isle
Related Reviews and Shortlists