ShortList is supported by you, our amazing readers. When you click through the links on our site and make a purchase we may earn a commission.
Learn more
World Records to break while you are at home (18 to try!)
Want to be a record breaker from the comfort of your living room? Then try and break these.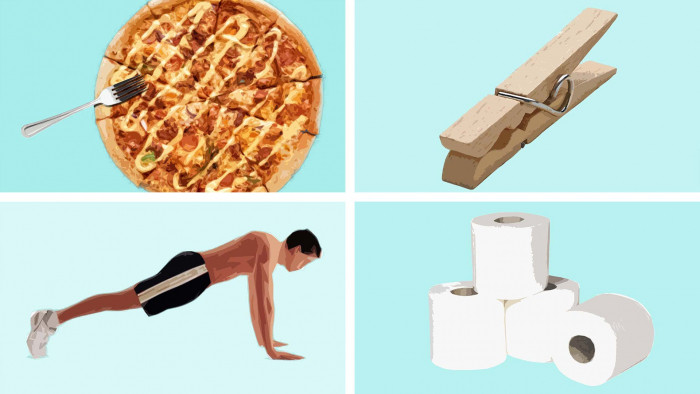 World records aren't just for olympians. Guinness World Records keeps track of thousands of them, from the largest pizza ever baked to the highest number of push-ups performed by a robot.
Many of these records can even be attempted from your home.
If you're of a certain vintage, you may remember the UK TV show Record Breakers, which put the ideal of getting a world record under your belt into the minds of millions of kids.
It was made in association with Guinness World Records, which maintains a massive hall of fame of records for all sort of weird and wonderful stuff.
However, if we're being a little realistic about it, there are only a few records most people could break at home.
Many of us had it drilled into us as kids that all it takes is imagination and dedication to succeed at anything. Luckily, ShortList is here to help you find your inner record breaker. We've been digging deep into the Guinness Book of Records archives and picked out 18 brilliant records old and new that you can try and break from the comfort of your home.
These records can all, technically, be done in the home or garden. But even if you can't take the most selfies ever or put on the most socks on one foot in less than half a minute, we bet you and your siblings or your pals will have a lot of fun trying. Enjoy, and good luck!
World Records to break at home
For more record-breaking ideas, head to the Official Guinness Book of Records site where it has a page dedicated to World Records you can do at home.

---
We have had a lot of people ask just how they get their home records recorded by The Guinness Book of Records. The best way to do it is head to the official website and take a look at their online records. It's here that you should be able to submit remotely, if you think that you have broken any of the records listed below. Good luck!
---
77% off! Guinness World Records 2023
£5
Get the Guinness World Records 2023 hard back book now, to find out about other brilliant records that have been broken lately.
Buy from Amazon now
Related Reviews and Shortlists