ShortList is now ad free and supported by you, the users. When you buy through the links on our site we may earn a commission.
Learn more
Best tea brands: the best tea bags for Great British brews
There is nothing better than a cup of tea and these are the best tea brands.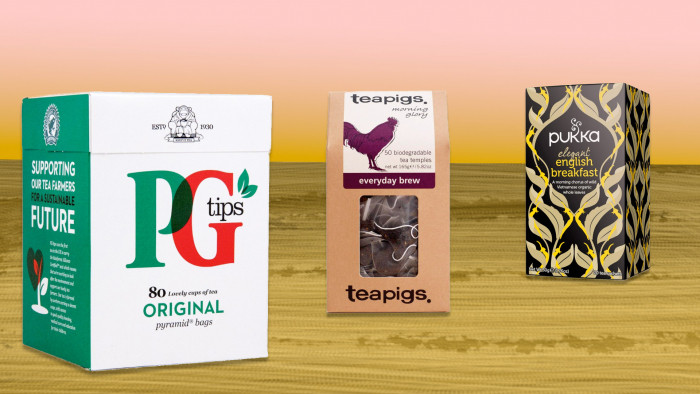 Tea is the drink that fuels a nation. Running through our veins like an endless river of caffeine, there's no problem that a good brew can't solve.
How you make it defines you as a person. Favour a strong builder's tea? One sugar or two? Just please, whatever you do, don't get us started on the rogue addition of soy or almond milk.
UPDATE:Great news, tea lovers! The latest research suggests tea drinkers will live longer than those who skip a brew first thing in the morning. A study of more than 100,00 adults found those that drink tea live, on average, a year and a half longer than those that don't. This applies to regular tea, but green tea has, allegedly, the biggest life-boosting benefits.
Recent years have seen our nation's drinking habits change dramatically. According to a report by Mintel, 37% of 25-34 year-olds drink 5-6 different kinds of tea a month, suggesting variety really is the key of life. A separate study conducted by National Tea Day revealed 80% of brands noted the current 'health and wellness' trend as something that has changed our buying habits.
From potent fruit concoctions to punchy black-tea hybrids, these brands have it all in terms of variety, quality and ethical principles. Upvote the one that earns a place in your kitchen cupboard.

What do you need besides a tea bag? That's right, a kettle. Read our test of the best kettles.
Best tea: bags and loose-leaf blends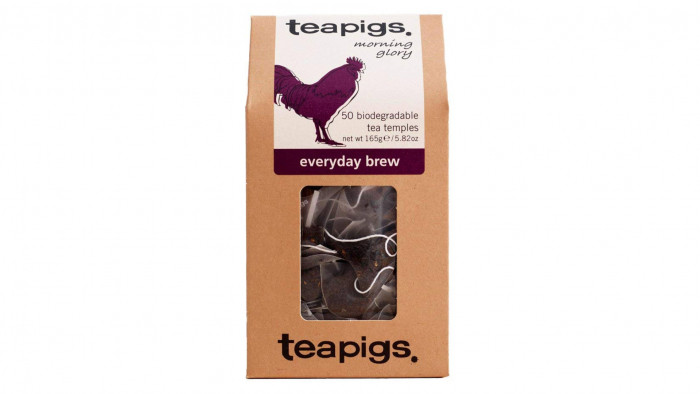 A relatively new addition to the world of tea, Tea Pigs was founded in November 2006 with one mission – to get the nation drinking real tea.The company prides itself on producing whole leaf tea (as opposed to what it describes as "the dusty stuff you'll find in regular paper teabags"), which includes whole leaf herbs, whole berries, whole spices and whole flowers. That's a whole lotta delicious tea.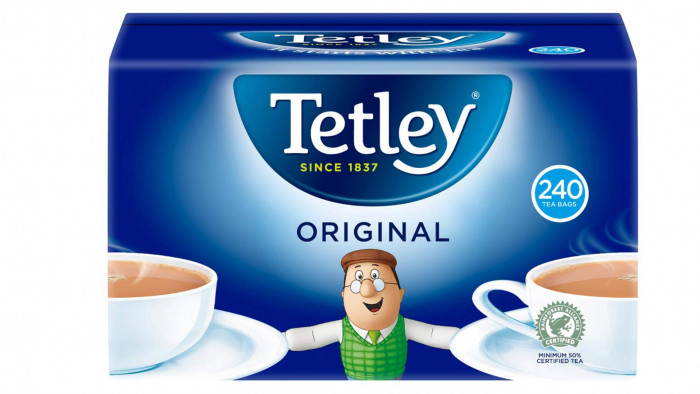 Strangely enough, the Tetley brothers didn't initially set out to revolutionise the tea industry. Flogging salt to Yorkshiremen was their primary business, but in 1837 that all changed when they added tea to their repertoire.
Sourced from Kenya, China, Malawi, Ceylon, Darjeeling, Assam, Indonesia, and Argentina, Tetley has professional tea tasters in seven countries around the world. The British tea brand is a founder member of the Ethical Tea Partnership and sources 100% of its tea from Rainforest Alliance Certified gardens. It has even created its own unique tea-tasting language called "Uhuru" that allows Tetley tasters and blenders to describe and grade the quality of the teas.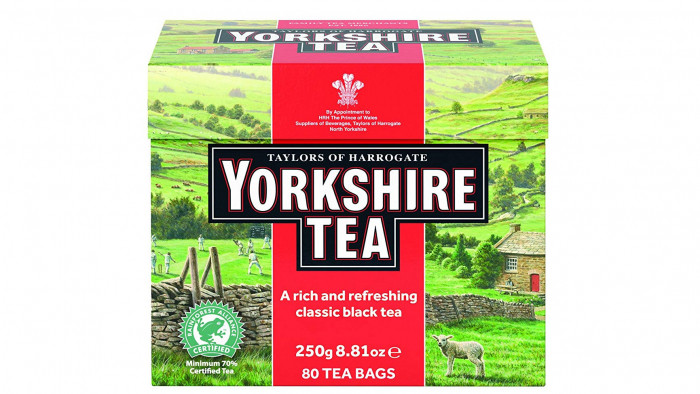 Yet another northern brand with a long tea-brewing history, Yorkshire Tea began life back in 1886 in Harrogate, England. Originally blended by Charles Taylor and his two sons to suit the Yorkshire water, the company remains family owned to this day. It wasn't until the 1970s that Yorkshire Tea officially brewed its first cup under the brand name.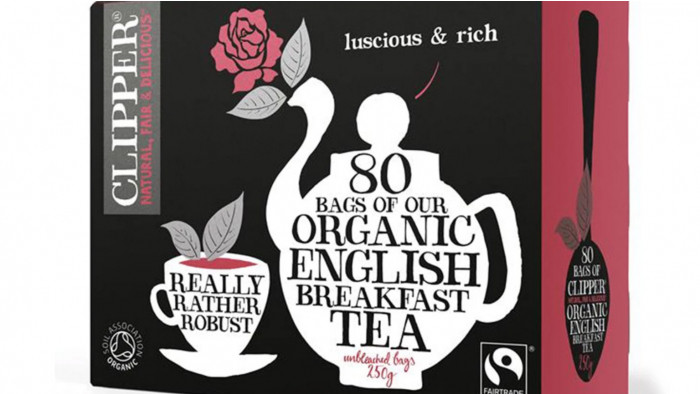 The UK's first Fairtrade tea company, Clipper, was founded by a tea-obsessed husband and wife team in a Dorset kitchen back in 1984. What began as just two chests of Assam tea sold to local health food shops soon developed into a range of over 150 different products. Clipper's bold flavours include 'Organic Liquorice Infusion' and 'Organic Wild Berry Infusion'. The options are seemingly endless.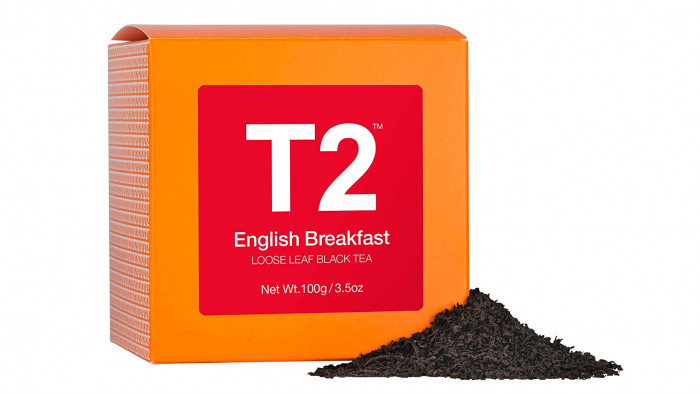 An international addition to our line-up, T2 Tea is blended in Melbourne, Australia. It sells over 100 different teas, from traditional flavours like English Breakfast to more unusual offerings like Gorgeous Geisha (a variety of green tea) and a Creme Brulee infusion. It aims to be 100% sustainably sourced by the end of 2019, and plans to make all gift wrapping and take-away cups reusable, recyclable or compostable by the end of 2020.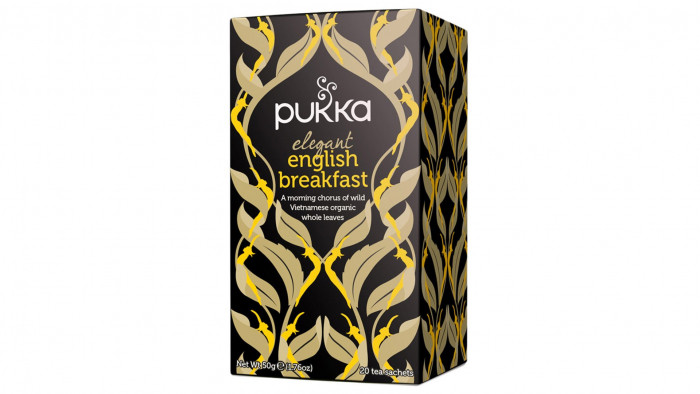 Pukka now graces every supermarket shelf from here to timbuktu. It serves up all manner of herbal varieties to cater to our ever-evolving tastes. Fair for Life certified, Pukka prides itself on sourcing organic ingredients and continuously aiming to reduce its carbon footprint because it believes "a healthy world means a healthy you". We're pretty sure its tagline should be: punchy name, punchy flavour.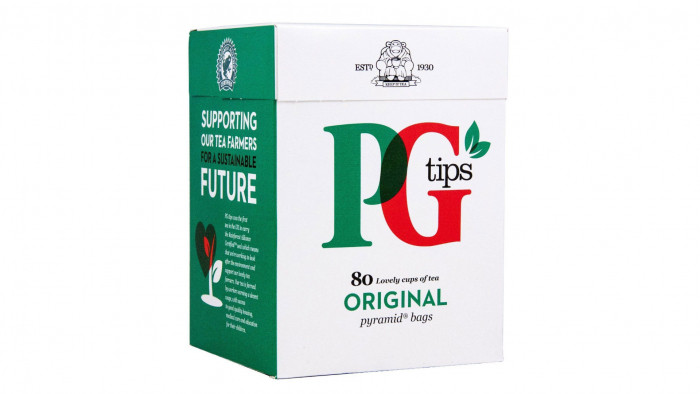 A household name, PG Tips was created by Arthur Brooke, who opened his first tea shop in Manchester in 1869. Originally called 'Pre-Gest-Tea' in 1930 before being abbreviated to the PG Tips we know and love today.
The name highlights that PG Tips only uses the top two leaves and bud of each plant to create its blend. Its distinctive, fresh flavour, inspired by the tea gardens in Kericho. The brand's first tea bag was created in 1960 and it has never looked back, with the introduction of their unique pyramid tea bag as recently as 1990.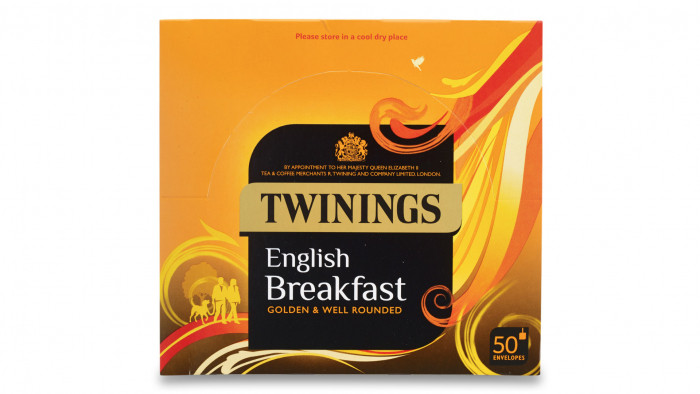 Originally from Gloucester, the Twinings family moved to London in 1684 to grow its empire. It is one of the oldest tea brands around. Twinings tea dates back to 1706 when it purchased Tom's Coffee House on The Strand, its first premises.
Twinings was all about challenging the flavour status-quo. From its quintessential English Breakfast blend to its mouthwatering cold infusions, the brand now grace kitchen cupboards across the country. Lipton is instantly recognisable for its iced teas. But fruity flavours are not its only offering. It produces traditional black teas alongside more aromatic varieties. And Lipton is both USDA Organic certified and non-GMO, sourced from the mountains of Kenya. Its range offers a range of bold flavours instantly recognisable as Lipton's. The brand has well and truly conquered the tea world. Brew, anyone?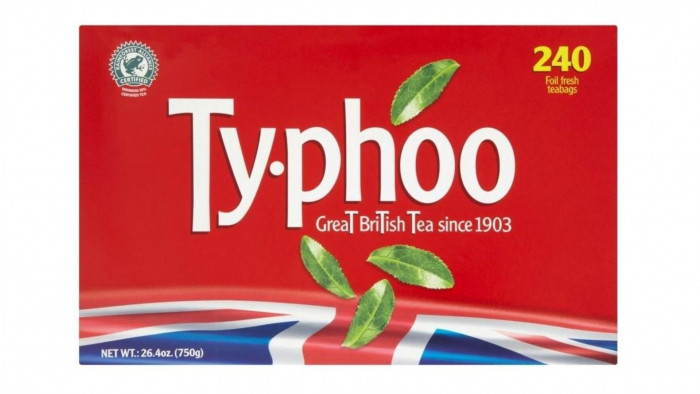 The brand that famously put the 'oo in Typhoo', this Great British tea company started life back in 1903. Derived from the Chinese word for doctor, Typhoo was originally named Typhoo Tipps Tea - the extra p being a printing typo that hung around for years. The brand also offers a range of tea-related baking recipes. Just in case you're after the full afternoon tea experience.

Latest
Related Reviews and Shortlists