One of the big benefits of the Nintendo Switch is that it's portable. In handheld mode, you can pick up your console and take it out and about with you, eliminating the need to keep your gaming confined to the home.
This comes with a downside, too. Your Switch is more vulnerable to scratches and superficial damage when you take it out of the house.
But never fear – we're here to guide you through the vast world of console cases. From brightly coloured ways to express your personality to more subtle offerings, there's a case for everyone (and every budget).
Here's our pick of the best Nintendo Switch cases.
Best Nintendo Switch cases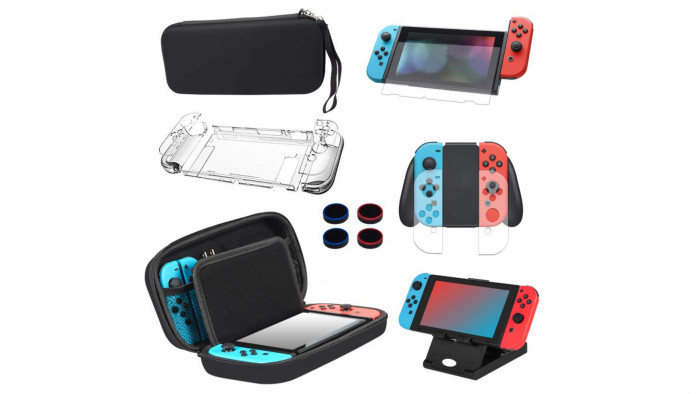 If you're looking for the full works, you won't get much better than this 13-in-1 case kit, which will protect your device across the board.
There's a tablet case for easy carrying, as well as controller cases and controller sheets that protect your Switch from dust. You get a screen protector, and thumb grip caps do the same job for the analogue sticks.
It also comes with a play stand, making it easier and more comfortable to play on the go.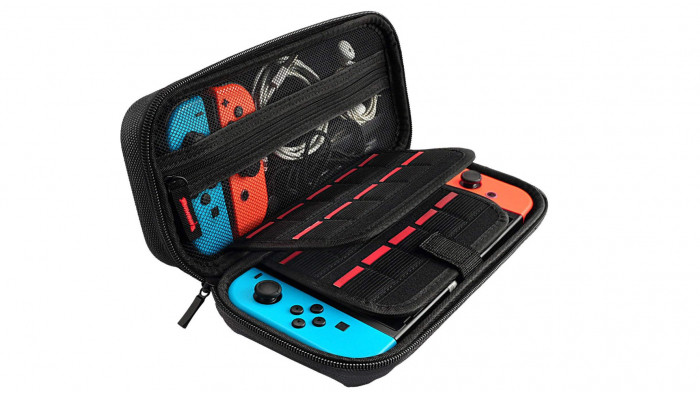 If you're looking for something cheap and cheerful, this £7.99 option is perfect. Unlike the 13 in 1 product, it comes with fewer bells and whistles – but if you just want something with which to transport your Switch, it does the job.
The hard shell of the case means your Switch will be safe, even in bags, and a section for storage means you can carry your charger and cable, a power bank, ear phones and twenty game card slots – so you can play all your best Switch games on the go.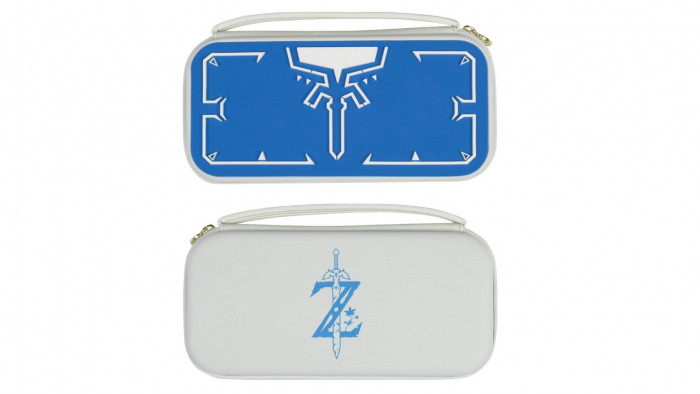 If you have a Switch, chances are you're a Zelda fan. And Zelda fans will absolutely love this cover.
Yes, it has all the stuff you'd want from a case – it stores fourteen cartridges, for example, comes with a cleaning cloth and some additional 'no slip grips' for your thumb sticks. And it even comes includes some earbuds with an inline chat microphone for co-op play.
But the real star of the show is the design – the perfect way to show off your gaming cred.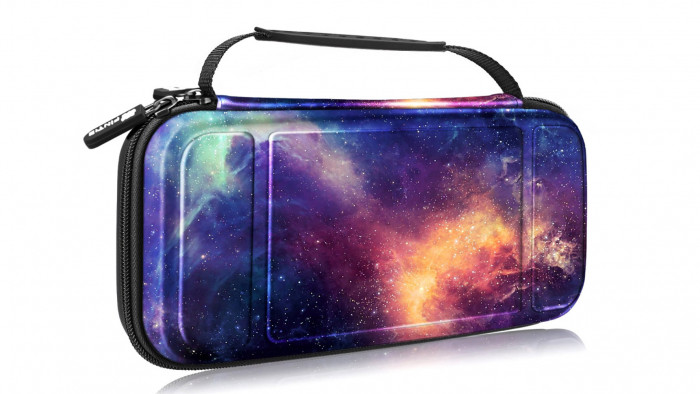 If you want something eye-catching but don't want to commit to a particular game's branding, this could be just the ticket.
The Fintie carry case comes in a variety of colours and designs – camouflage, rose gold, marble and more – though we particularly like this "galaxy" option. It's a hard case with a soft interior, meaning your device is safely cushioned away from bumps and drops.
There's also space for ten games and extra joy-cons and cables, though you probably won't be able to fit your dock in there.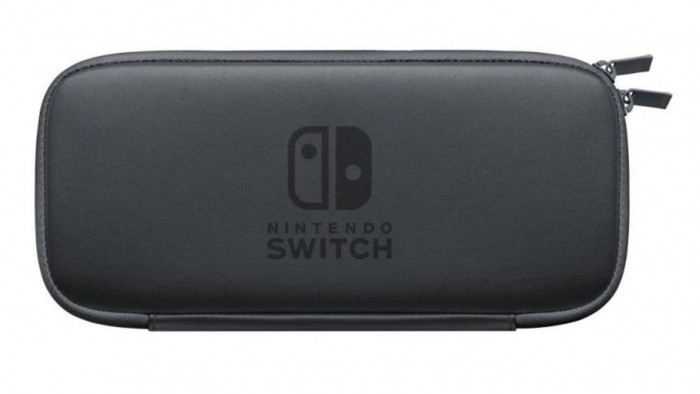 You can't get much better than the official Nintendo Switch case, can you? Because it's designed by Nintendo itself, the console sits incredibly snug. Some third-party cases can be a little imprecise, letting it slide around inside. It also includes a screen protector, so you won't end up with a screen covered in scratches.
There's also what Nintendo calls an 'organising pad', where you store games and Joy-Con straps. Again, this isn't the most spacious case. You can only store five games. But if you want 100% Nintendo endorsed protection, this is for you.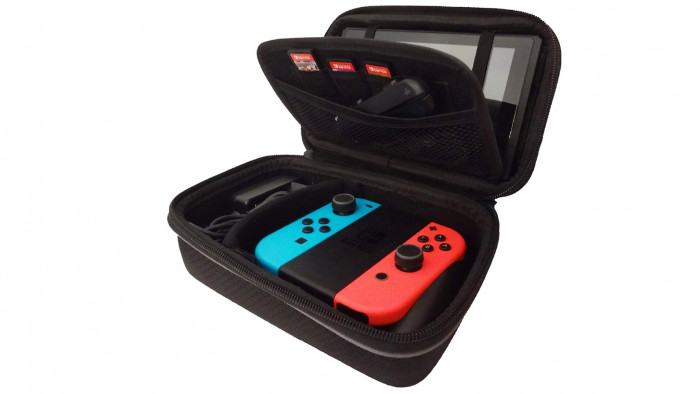 Many available cases make you pick what you want to bring. With little extra space for your accessories, you have to decide what to leave behind.
This Subsonic Switch case doesn't make you choose. You can store your console, Joy-Cons, charger and a number of games all in one case, with elastic straps designed to keep the console in place.
The company also makes similar cases for the Nintendo 3DS and 2DS consoles – so if you have another gamer in the family, you'll be able to match.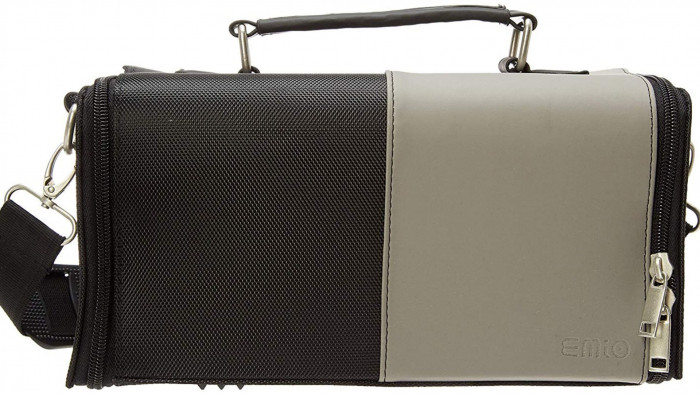 If you're really a completist, this is the case for you. It was designed to carry an entire console set-up – controllers, chargers, accessories, dock and more. There are even vents on either side of the case so you don't have to remove your console from the case to play on the go.
It's less hard than other cases out there, so if you're looking for ultimate protection it may not be for you. But if you want the most spacious case you can find, it's definitely worth checking out.