ShortList is now ad free and supported by you, the users. When you buy through the links on our site we may earn a commission.
Learn more
It's all very well being a suave British secret agent, swanning around the planet on expenses, drinking Vodka Martinis (shaken not stirred, obviously). But without a decent threat to national security to thwart, you may as well as stay at home watching EastEnders.
All good James Bond movies have a memorable villain to make life difficult for 007, whether they're criminal masterminds planning implausible bids for world domination, or the henchmen and women supplying the necessary muscle.
In April 2020, Bohemian Rhapsody Oscar-winner Rami Malek joins the ranks of the Bond villain as the mysterious Safin.
But what does he have to aspire to if he wants to be the baddest of the bad? We've looked back through more than five decades of 007's case files to pick out the most memorable antagonists in MI6 history.
Don't forget to vote for the characters you most love to hate, to make sure they end up at the top of this hit list.
10 Best Bond Villains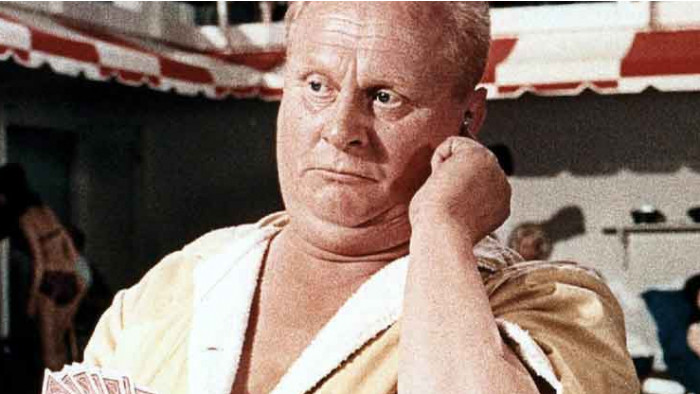 1. ​Auric Goldfinger in Goldfinger
Like the movie that bears his name, Auric Goldfinger is the villain who set the blueprint the Bond franchise would (mostly) adhere to for decades to come. Look at the evidence: he's larger than life and has an unusual affliction – in Goldfinger's case, a weird gold fetish. He has a memorable henchman, Oddjob, to do his dirty work. And, most importantly, he formulates a ridiculously over-the-top scheme for Bond to foil, namely irradiating all the gold in Fort Knox to make it worthless. Throw in the fact he utters the franchise's most famous kiss-off – "No Mr Bond, I expect you to die" – and you've got one of the best. Or, indeed, worst.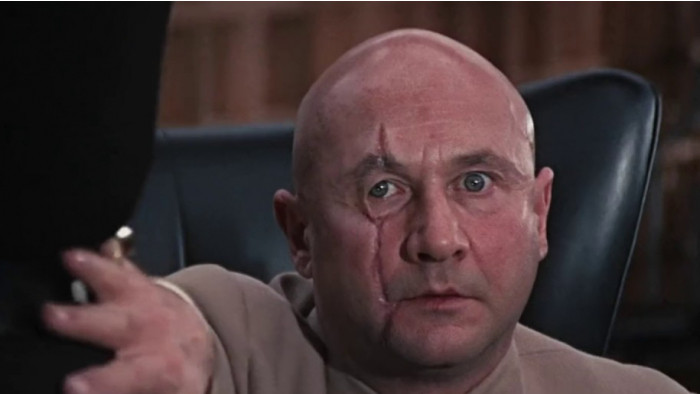 2. ​Ernst Stavro Blofeld in lots of films
Austin Powers' nemesis Dr Evil is so clearly based on Blofeld that he turned the long-standing boss of Spectre into a cat-stroking, volcano-dwelling figure of fun. That's rather unfair seeing as the ultimate 007 Big Bad pulled the strings on most of Sean Connery's outings in the tuxedo, leading his criminal organisation through a succession of dastardly schemes. Numerous actors have had memorable turns in the role – with Christoph Waltz inheriting the mantle in Spectre and No Time to Die – but it's probably best not to mention his farcical death-by-chimney in You Only Live Twice.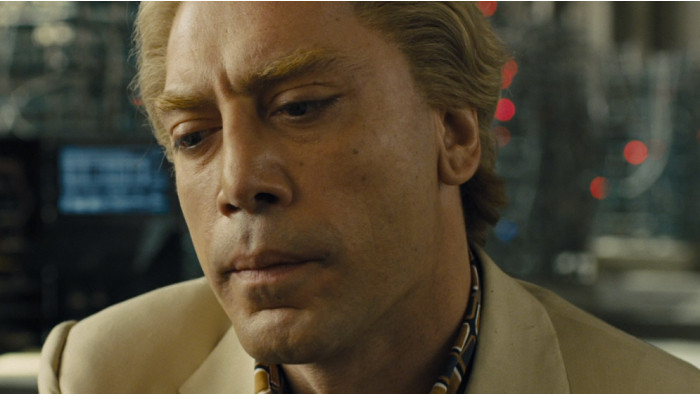 3. ​Raoul Silva in Skyfall
By the second decade of the 21st century, uber-villains unleashing plans of mass destruction from preposterous underground lairs feels remarkably dated. While Silva does have his own island, however, this former MI6 agent and cyberterrorist is much more interested in using information to get what he wants – namely to punish his former mentor, M, for his incarceration by the Chinese government. Impeccably played by Javier Bardem, he's one of the most charismatic villains in the Bond rogues' gallery – and one of the few capable of getting inside your head.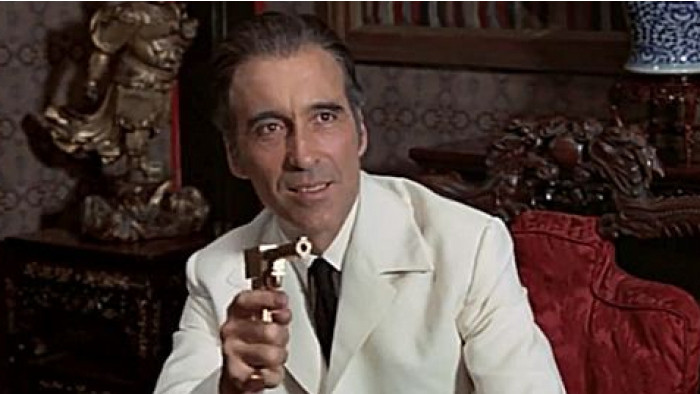 4. ​Francisco Scaramanga in The Man with the Golden Gun
The eponymous man with the golden gun is the perfect James Bond foe, a shadowy reflection of 007 who kills for cold hard cash rather than queen and country. Scaramanga charges a million dollars for every hit, which perhaps explains why he can afford to use gold bullets as his calling card, while his famous third nipple is an interesting talking point at parties. Christopher Lee is simultaneously menacing and charming in a role he was arguably destined to play – Bond creator Ian Fleming was his step-cousin.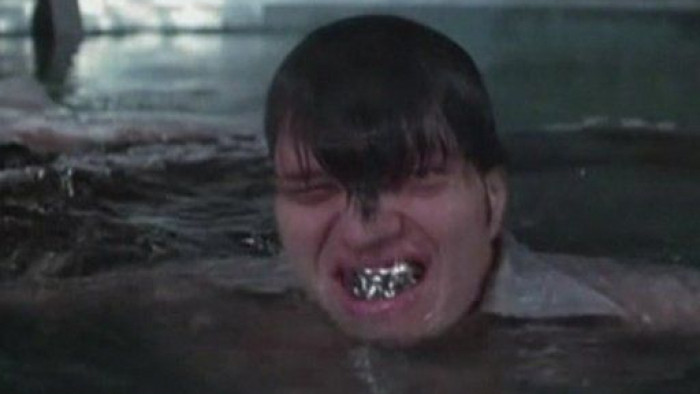 5. ​Jaws in The Spy Who Loved Me and Moonraker
Most Bond henchmen are just a one-movie deal, and have generally met their end in some ridiculous way by the time the credits roll – see Boris getting frozen in GoldenEye, or Dario's death-by-grinding machine in Licence to Kill for evidence. But Jaws, the giant, metal-toothed heavy from The Spy Who Loved Me, was such a hit that he lived to fight another day in Moonraker. Played by the seven-foot-plus Richard Kiel, Jaws is practically unstoppable in hand-to-hand combat, and shows little sympathy for his victims until he unexpectedly finds redemption courtesy of diminutive love interest Dolly.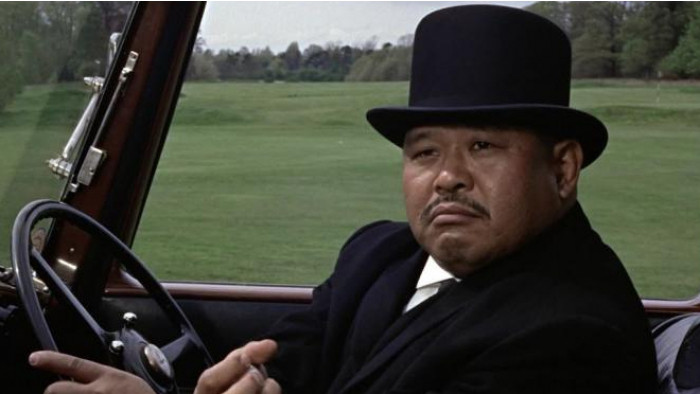 6. ​Oddjob in Goldfinger
If history has taught us anything, it's that megalomaniac villains with designs on world domination need a good henchman. Most of the Bond franchise's heavies have been little more than hired muscle, but Oddjob is just as memorable as his boss, Auric Goldfinger. Brilliantly played by wrestler Harold Sakata, he's the strong, silent type, an impeccably dressed killer with a dangerous secret weapon – the steel-rimmed hat he uses as a lethal frisbee. Much more dangerous than his Austin Powers imitator, Random Task, who missed a trick by simply chucking a shoe.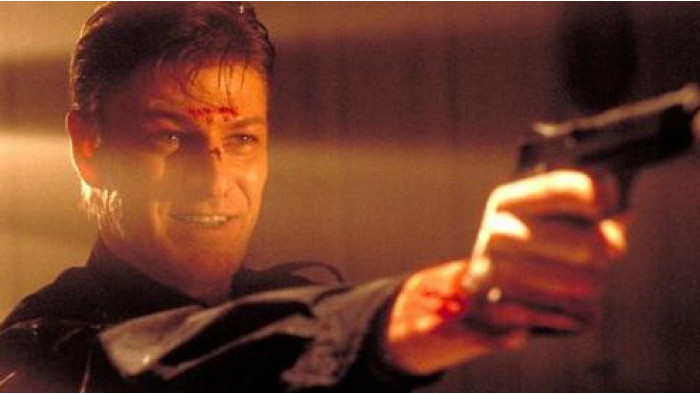 7. ​Alec Trevelyan/006 in GoldenEye
Numerous members of Bond's exclusive double-0 club have appeared on screen over the years, but only one has been a movie's lead villain. Presumed dead after GoldenEye's failed pre-credits mission, the man formerly known as 006 turns up nine years later as the head of a shadowy criminal syndicate, vowing revenge on the UK for its part in the deaths of his Lienz Cossack family. Sean Bean, who'd previously auditioned to play Bond, is every bit Pierce Brosnan's equal, while the character won extra kudos when he turned up in the classic 1990s GoldenEye videogame.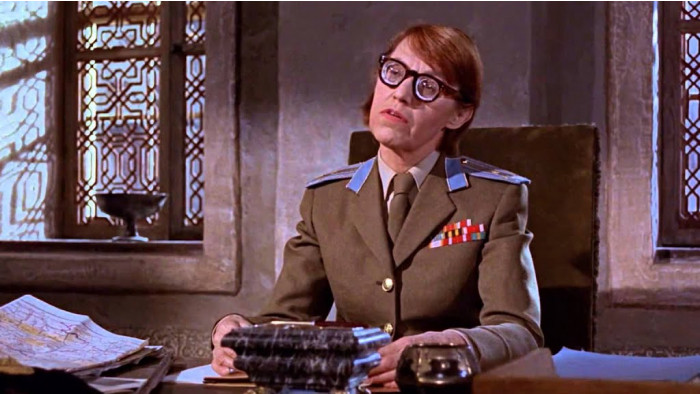 8. ​Rosa Klebb in From Russia from Love
This defector from the Soviet Union's secret service instantly became one of the key players in Spectre – and despite being a skilled manipulator, was never afraid of doing her own dirty work. For all her efforts to use lowly Russian clerk Tatiana Romanova to romance Bond into a trap, however, she'll always be best remembered for the poisoned metal spike hidden in her shoe, that she uses to lethal effect. In a previous life, actress Lotte Lenya was a successful singer and Broadway performer.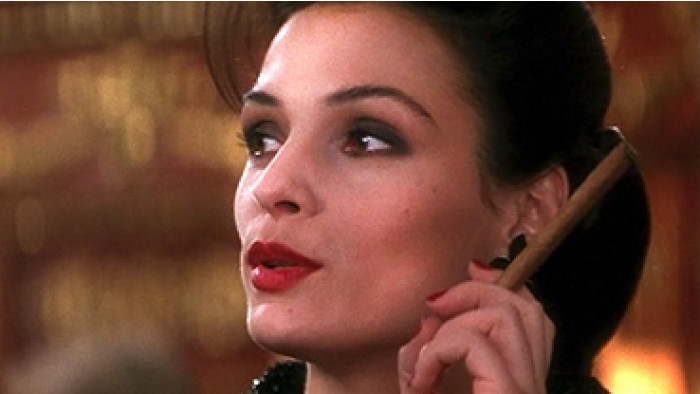 9. ​Xenia Onatopp in GoldenEye
The six-year gap between the Timothy Dalton-starring Licence to Kill and Pierce Brosnan's debut in GoldenEye felt like an ideal chance to modernise the Bond franchise. That meant a (slightly) more progressive and self-aware 007, a female M, and also an incredibly dangerous henchwoman. Aside from being a skilled helicopter pilot, Xenia Onatopp has the ability to crush men to death between her thighs – not only is she an extremely efficient killer, she takes an immense amount of pleasure from the process.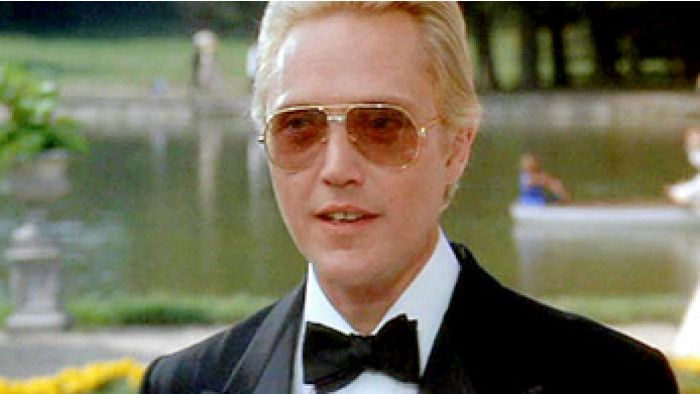 10. ​Max Zorin in A View to a Kill
Max Zorin in A View to a Kill
A View to a Kill is an absolute disaster of a movie. In fact, it would be totally unwatchable were it not for Christopher Walken's scenery-chewing performance as psychotic businessman Max Zorin. His scheme to destroy Silicon Valley by triggering earthquakes on the San Andreas fault is nearly as mad as his plan to escape in a slow-moving airship with his name in BIG LETTERS across the side. It's just a shame that Walken didn't have a better script or a more dynamic Bond – Roger Moore creaks every one of his 58 years – to play against.
Related Reviews and Shortlists