ShortList is supported by you, our amazing readers. When you click through the links on our site and make a purchase we may earn a commission.
Learn more
New James Bond: who should be the next 007 actor?
Who should replace Daniel Craig as James Bond? Our suggestions...
No Time to Die marks Daniel Craig's last outing as James Bond. Some 15 years have passed since Craig first played 007 in Casino Royale, and throughout that time debate has raged over the new James Bond - with everyone asking who should be the next James Bond?
UPDATE: We might be in for a long wait to find out who is the next James Bond, according to the producers of the franchise. Speaking about the search for a new James Bond, Barbara Brocoli said that "it's going to take some time", to Variety. "It's a big decision. It's not just casting a role. It's about a whole rethink about where we're going. I'm just here celebrating one of the greatest actors on the planet, Daniel Craig."
Plenty of names have come and gone in the discussion, as was the case before Craig himself was selected to succeed Pierce Brosnan in the role, and we could yet see a late contender find themselves in the right place at the right time.
As we've seen in discussions of the official Bond theme song, it's really difficult to please absolutely everybody, but here are some of the leading candidates to be the eighth big screen Bond.
With each entry we've suggested a TV series or movie that shows off each contender's acting chops best. Vote for your favourite future Bond, and you can suggest your own Craig successor at the bottom.
Sign up now!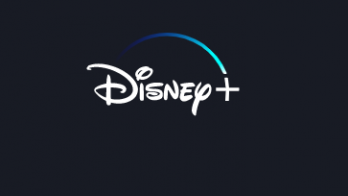 Disney Plus UK
£79.90
Disney Plus has arrived in the UK - you can pay £79.90 for the year, or £7.99 a month.
Stream Disney Plus now
Who should be the next James Bond?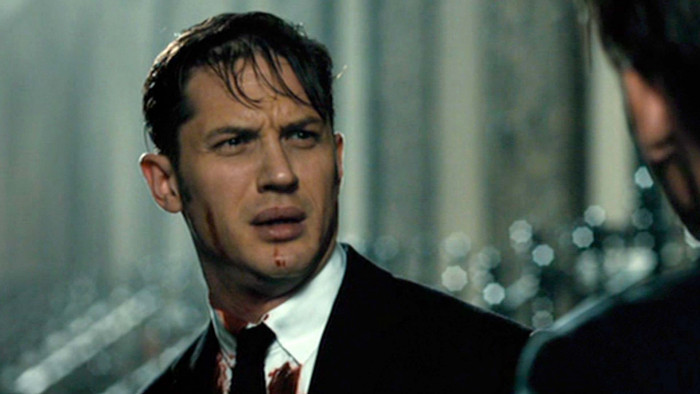 Right, so when it comes to talent, it's hard to look past Hardy. If you were casting for 100 roles which fit his age and gender profile, Hardy would be on the shortlist for 90 of them before you knew anything else about the character. The question isn't whether he would nail it, because obviously he would, but rather whether he'd feel as though Bond is too constrictive a role for him to take on. Cavill's had a few false dawns with 'big' roles in the past, most notably failing to turn Superman into career-defining role it might have been for others. However, this actually works in his favour from a Bond perspective: when watching Cavill as 007, the Man of Steel star won't feel as though he's in the wrong role quite as much. Also, and this is important, he looks great in a suit. It feels like Elba would have been a frontrunner had Craig bowed out before No Time to Die, but the window may have now shut for the 47-year-old. That said, after taking the last few years to work on some smaller projects (also Cats, but we don't need to dwell on that), there's every chance the Londoner could be coaxed into a role which he has been linked with as frequently as Wesley Sneijder has been linked with Manchester United.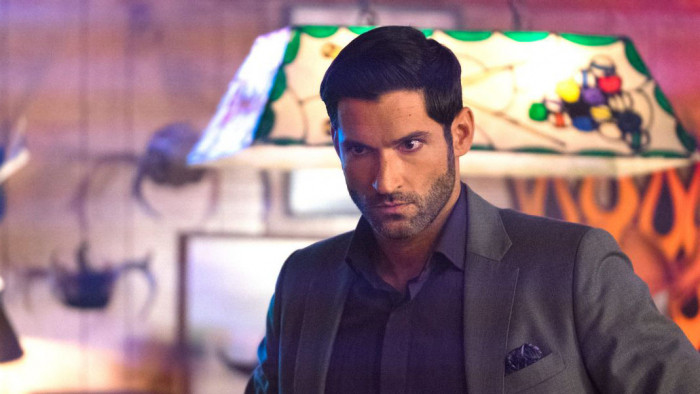 With Lucifer coming to an end, Tom Ellis will have a space in his diary to play James Bond. The only issue is his age - he's 42 at the moment and, realistically, the next movie will be around 2025. We reckon he would do a great job, though, and it would be great to see another Welshman in the role, after Timothy Dalton.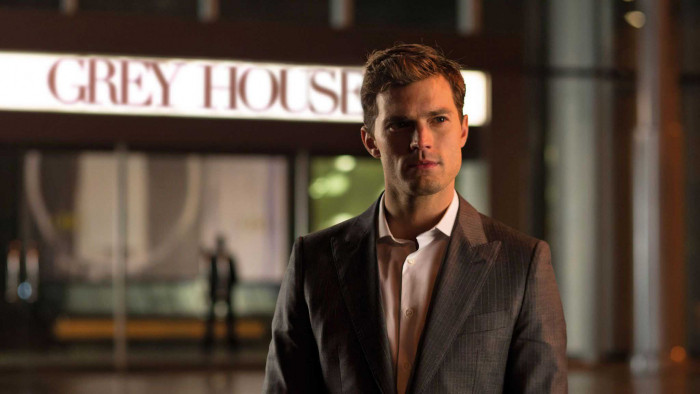 Jamie Dornan already has the sadistic nature of James Bond nailed, having played a serial killer in The Fall and Christian Grey in the 50 Shades movies. But he can also play the action part as well and he's a fantastic actor. It would also be great to see another man from Ireland to take on the role of James Bond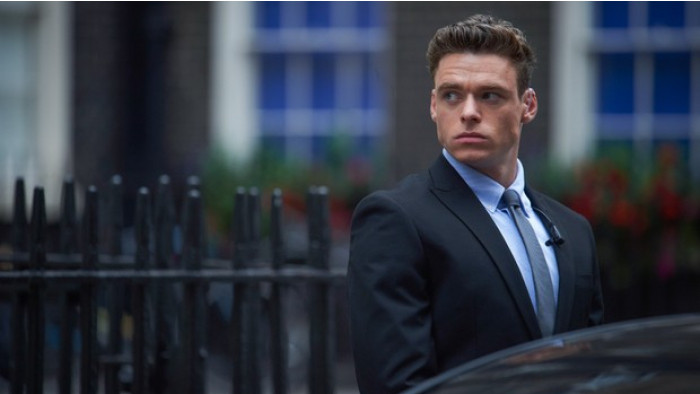 Richard Madden came to prominence thanks to his role as Robb Stark in Game of Thrones, but it was Bodyguard and Rocket Man where he truly showed off his acting chops. He's still young, (mid 30s) and is Scottish, so will definitely be on the Broccoli's hit list. Hiddleston has a strong profile outside the Bond franchise and, with him having 'done' Marvel, this may be the best (or even only) opportunity to snap him up. His slate looks busy but not irrevocably so, giving him time to polish off his to-do list before moving onto a big franchise role, and he's easy to picture as 007. He turns 40 in 2021, though, and the studio may prefer someone younger.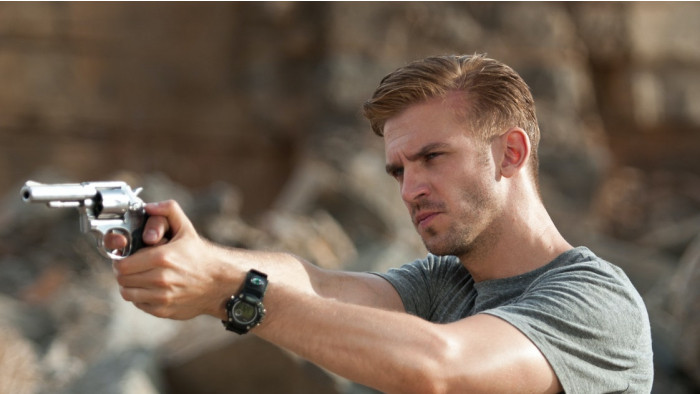 Out of everyone on this list, Dan Stevens has perhaps had the most varied career so far. First seen in Downton Abbey, he has since shed some pounds and starred in the fantastic Marvel show Legion, featured in a couple of great horror movies and was last seen in the Netflix Eurovision movie. He's got the physique, charm, acting chops and humour to be a brilliant Bond.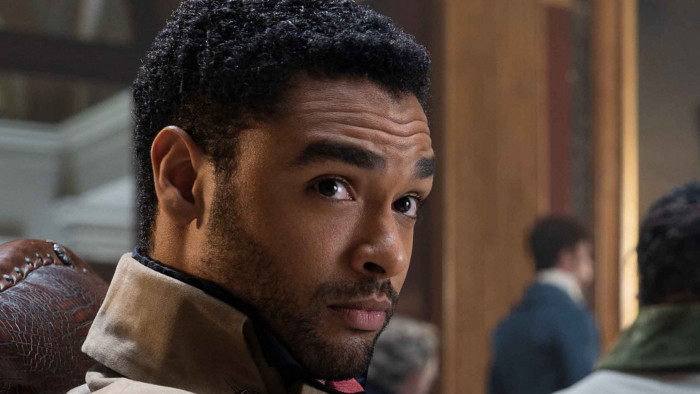 Love it or hate it, Bridgerton has been a massive success for Netflix and certainly put Regé-Jean Page on the map as the next James Bond. He's superb as Simon Basset, the Duke of Hastings. At 31 he's the perfect age to play Bond in myriad movies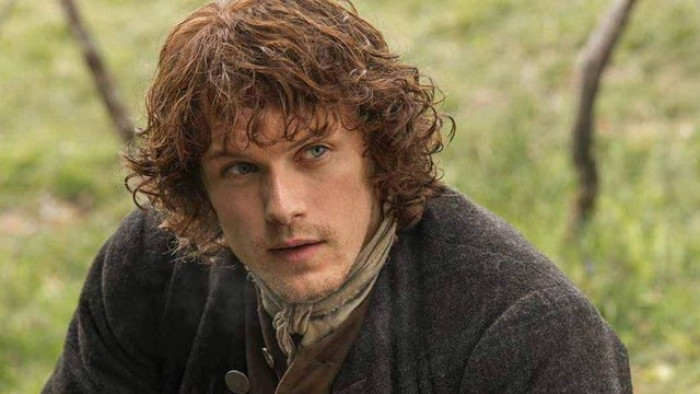 One of the more recent favourites, Sam Heughan wowed us all in Outlander and has the acting chops and looks to be the next James Bond. He's Scottish so would be walking in Sean Connery sized boots. At 40, he's a good age to be playing Bond and he's already put on a tux for spoof The Spy Who Dumped Me - not a movie we would recommend but Heughan makes it nearly watchable.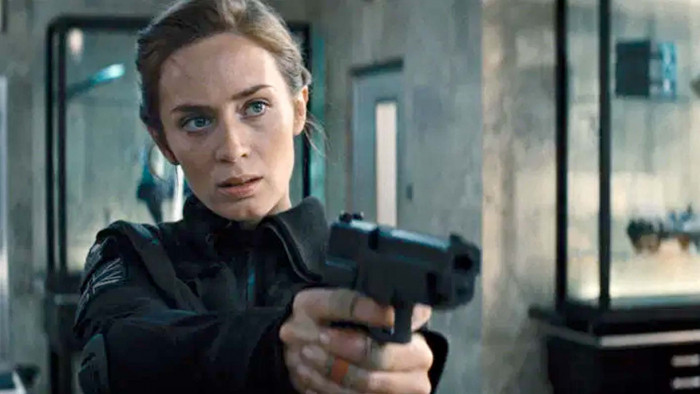 The question of whether we'll ever get a female 007 has been a regular occurrence on tabloid pages and in entertainment magazines, but we feel closer than ever before. Jodie Whittaker was cast as the first female lead in Doctor Who in 2017, and the world hasn't ended, so why not? Blunt would surely be a popular candidate if we do go down this route, as she holds the requisite swagger and cool to make the role her own.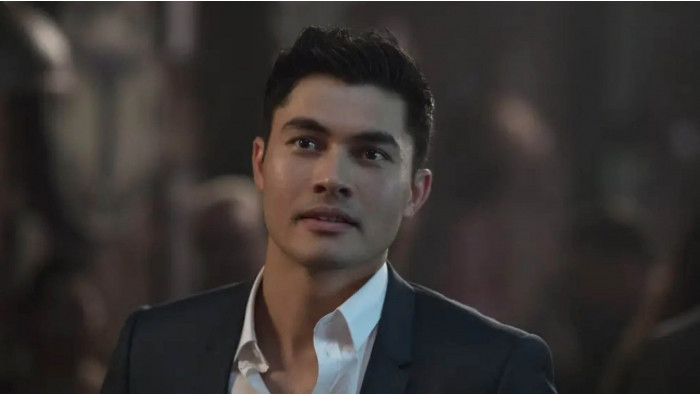 When it comes to suaveness, the once host of BBC's Travel Show has got it in droves. Henry Golding is an actor whose stock is rising. He is superb in Crazy Rich Asians and is about to show off his action skills in the new Snake Eyes movie. If ever there was a well-rounded actor that would fit the tux perfectly, then Golding is it.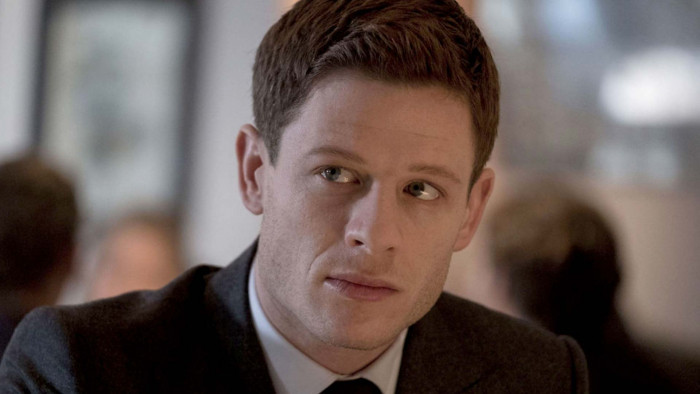 The McMafia actor is a lot of bookmakers' favourite for the role, and – to borrow a phrase from the political world – feels like a solid continuity candidate. Cambridge and RADA-educated, he's the sort of Englishman that we imagine Americans picture when they think of Bond, and he's roughly the same age Craig was when he took on the role for the first time. Also, importantly, he's not too keenly associated with other film roles.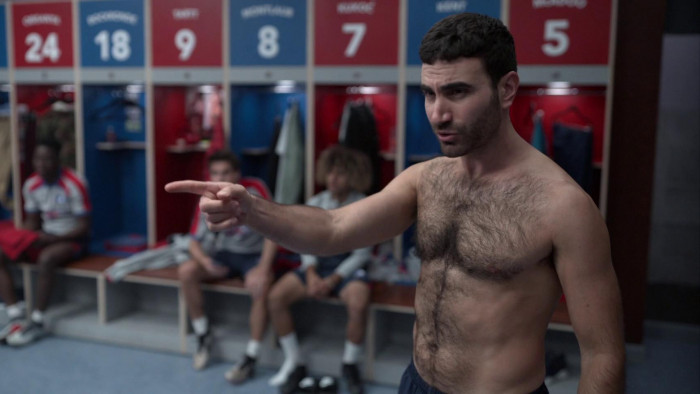 We are big fans of Ted Lasso Comedy Series and one of the main reasons is the brilliant Roy Kent, played by Brett Goldstein - he so good he won Outstanding Supporting Actor in a Comedy Series at this year's Emmys. Yes, he's already 41 so it would make him one of the oldest Bonds from the get go, but it would be AMAZING to see him in the part. Also, he's kind of got history with the character, playing him in a Spectre Of Shame comedy sketch, where the super spy takes a visit to Sex Addicts Anonymous.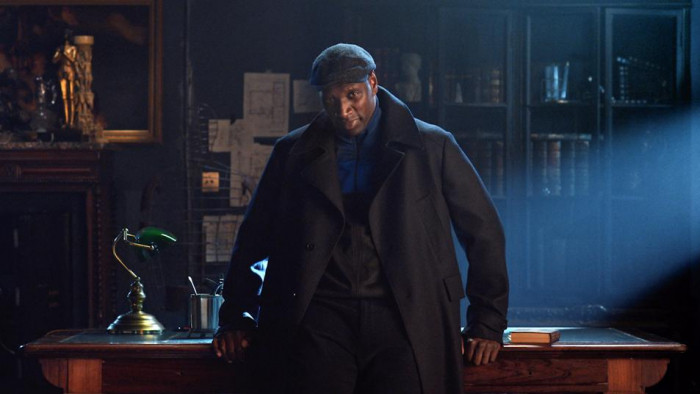 After a star turn in Lupin, Omar Sy has shot up in our estimations and should definitely be considered as the next James Bond. He's fantastic in the Netflix show and has everything that's needed to pull off the Bond role, including suaveness, swagger and the odd one liner.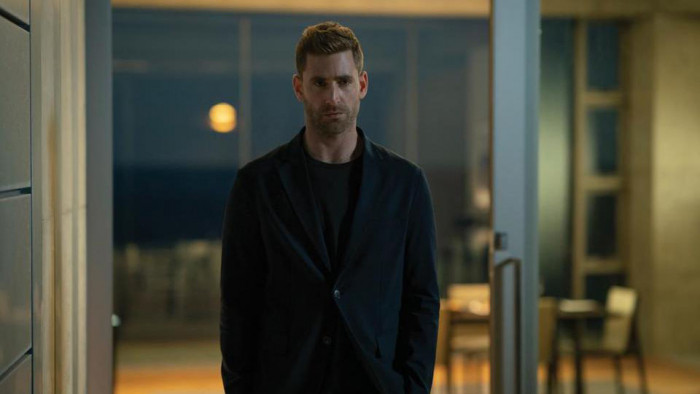 After a fantastic turn in The Haunting of Hill House and The Haunting of Bly Manor, Oliver Jackson-Cohen has proven himself to be a fantastic actor. It is perhaps his role in The Invisible Man that proves just how versatile an actor he is. He has all the makings of a fantastic James Bond.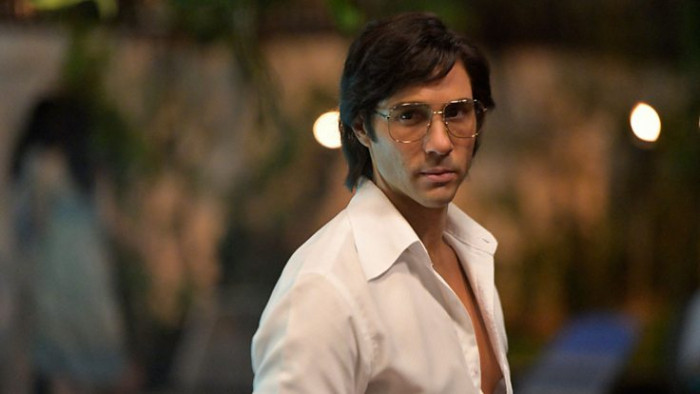 Tahar Rahim was already on our radar because of the fantastic French movie A Prophet but he's now the talk of the town because of his fantastic turn as real-life serial killer Charles Sobhraj in The Serpent. He certainly looks the part and could easily be the first French actor to tackle Bond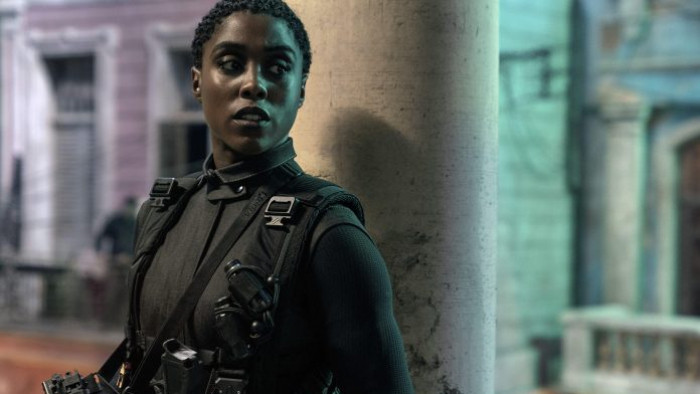 Lashana Lynch is in No Time To Die and it looks like she technically has the 007 moniker, after Bond has retired. This will all change when he gets back in the saddle but should she be the next James Bond? It would certainly be the shake-up the franchise needs, even if the Broccoli have said that Bond will be a man.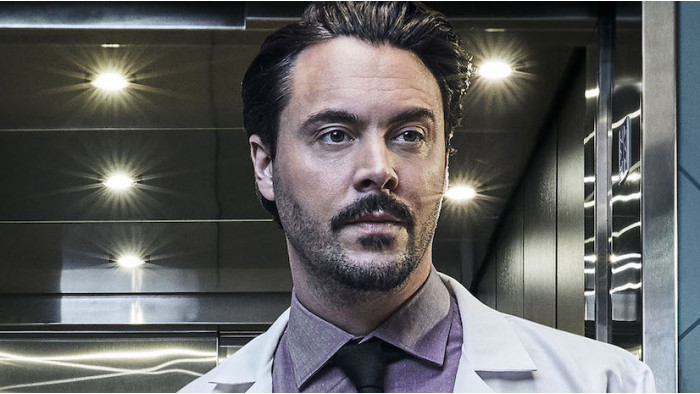 Jack Huston was one of the best things about Boardwalk Empire, where he played Richard Harrow, a casualty of war and hitman. The role showed off what an actor he is. Since then he has flitted between Hollywood movies and TV and has everything needed to be a brilliant, brooding Bond. Keeping with the Skins theme, and that's before we even mention fellow Bond candidate Jack O'Connell, Hoult has gained a bit of traction with the bookies. Like Kaluuya, he is 30, which makes those of us who first saw him in About a Boy feel very old. The question mark isn't his age, but rather his prettiness: could someone with his boyish good looks work as a spy, or would he give the game away by turning too many heads?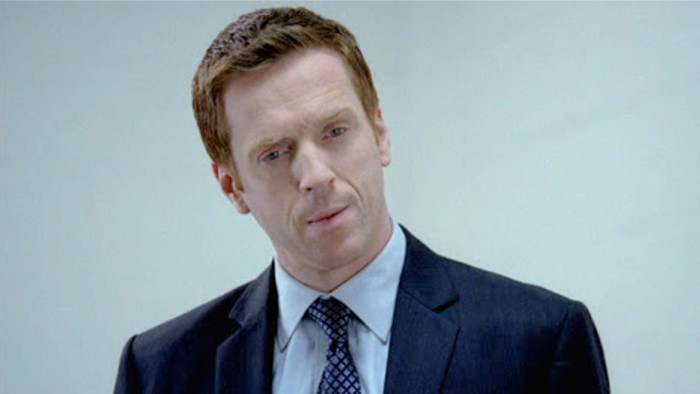 When casting a new Bond, there are often questions around how big a name or how long an acting CV the new star needs to have. You can be too much of an unknown, perhaps, but can you be too much of a household name too? Lewis' name seems pertinent to this debate – will we be watching James Bond, or will we be watching Famous Actor Damian Lewis playing a spy? That said, his most famous roles coming on the small screen could work in his favour in this regard.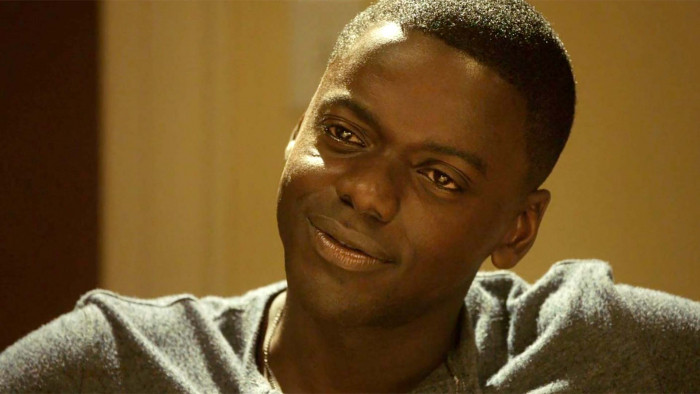 Daniel Kaluuya doesn't do bad performances. He doesn't really do bad films, either, but he's often the best thing about them even when not in a lead role, as we witnessed in Black Panther. There's no doubt the Londoner is enough of a chameleon to be magnetic in any role – yes, even Bond – but there's still the age question. Not whether Kaluuya is too young at 30, but whether he'll feel he's not far along enough in his career.
Essential Streaming Deals, FREE TRIALS
Related Reviews and Shortlists