ShortList is supported by you, our amazing readers. When you click through the links on our site and make a purchase we may earn a commission.
Learn more
Best Bond Gadgets: from flamethrowing bagpipes to the original smartwatch
Say goodbye to the villains because 007 comes fully equipped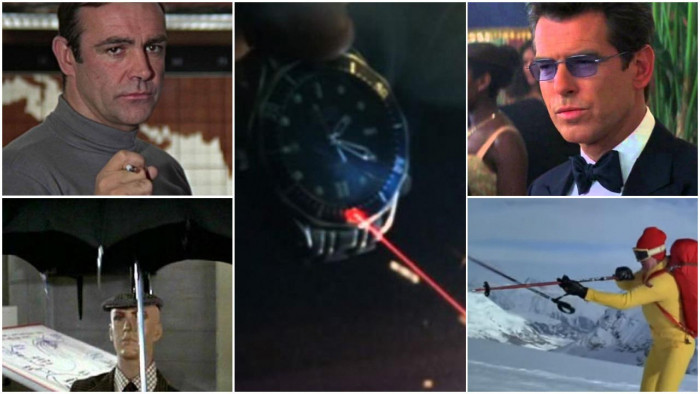 James Bond and gadgets go together better than... well, most things to be honest. It's a match made in heaven - one that has entertained cinema-goers up and down the land for decades. Which is we thought it only fair to finally compile the ultimate list of the best Bond gadgets of all time.
Whether you're a fan of the Timothy Dalton era, a slick Sean Connery accent or maybe Pierce Brosnan is more your martini, a truly ingenious Bond gadget transcends the ages.
From flame-throwing bagpipes to top-of-the-range laser watches, Q really has come up with everything a modern day spy could wish for whilst in the field.
UPDATE: No Time To Die has been delayed yet again which means we won't be seeing the movie until October 20. That is some 19 months after it was originally meant to be released on the big screen. This puts to be the rumour that it would be coming to the likes of Netflix or Apple TV Plus before heading to cinemas.

That being said, in amongst some classics there were also some rather questionable designs. Remember the avalanche ski jacket from The World Is Not Enough, anyone? Thankfully, that very film provided some of the greatest Bond gadgets from the past few decades, with a the appearance of some rather fetching Blue sunglasses to cushion the blow.

So it's time we got on with the list 007. These are the best Bond gadgets from the 007 archives:
Best Bond gadgets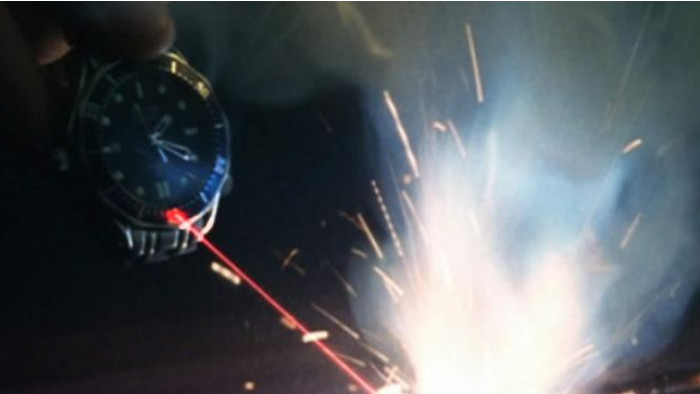 1

. Omega Seamaster Laser Watch - GoldenEye
For those tricky situations that require a full blown laser to wriggle free from your nemesis, Bond's laser integrated Omega Seamaster is a must-have gadget. Pierce Brosnan attempting to escape from a welded train carriage is pretty much the ideal example. Steel doors are no match for this specimen of product placement.After all, what type of ShortList would this be without the unofficial wrist watch of Bond.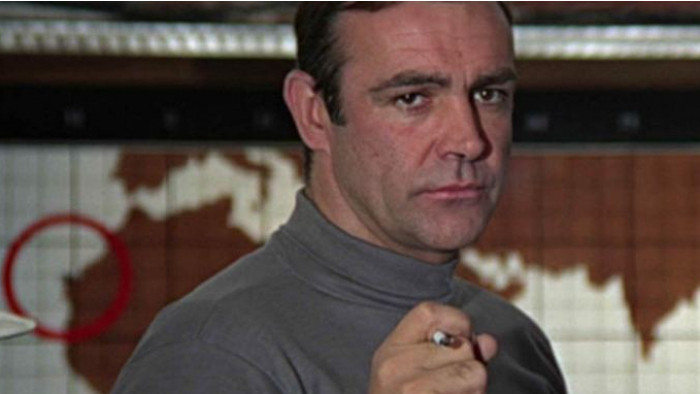 2

. ​Rocket Cigarette - You Only Live Twice
For those who believe cigarettes simply aren't dangerous enough, Bond's 1967 offering will undoubtedly go down as a more dangerous alternative. A means of getting himself out of a sticky situation whilst facing down Blofeld's henchman, Bond requests one last cigarette before he meets his maker. Except this wasn't just any cigarette, this was a cigarette containing the smallest of rocket propelled bullets.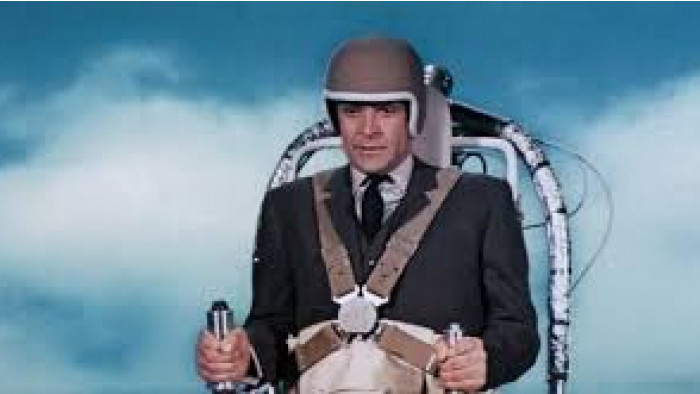 3

. ​Bell-Trexton Jetpack - Thunderball
Without a doubt one of Bond's most iconic accessories, the Bell-Trexton Jetpack made an appearance in both Thunderball and Die Another Day. Brilliantly modelled by Sir Sean Connery, the design saw the nozzles glow red-hot - not ideal if you're looking for a quick get away and hope to avoid setting anything it touches on fire.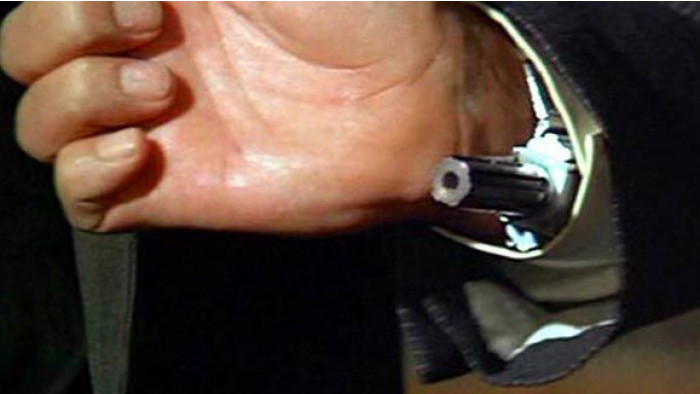 4

. ​Wrist-Mounted Dart Gun - Moonraker
We're pretty sure this less-than-covert gadget would be discovered up by any self-respecting bad guy today, but back in 1979 Bond could seemingly get away with anything. That includes a large dart gun strapped to the inside of his wrist. It's an instantly recognisable design, one that we're sure M would rather see the back of after Bond targets one of the canvases in her office.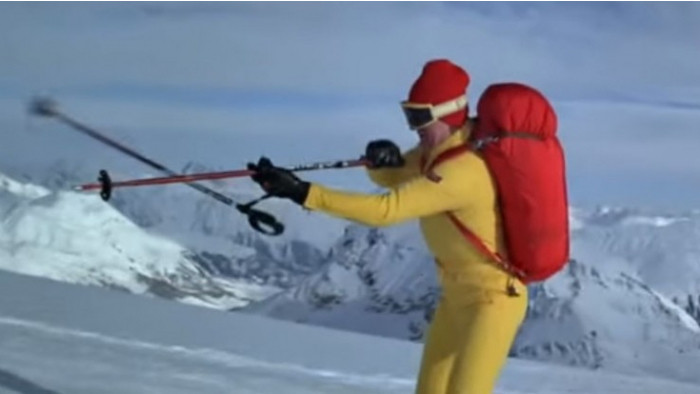 5

. ​Ski pole rocket launcher - The Spy Who Loved Me
Ah, the legendary ski pole rocket launcher that Sir Roger Moore oh-so-cooly demonstrates whilst skiing backwards down a slope. Packing one hell of a punch, the slimline pole from The Spy Who Loved Me is the perfect way to impress friends, blow up rogue trees lying in your path or simply get rid of the clock during that gold medal winning slalom run. It's the ultimate multi-tasker.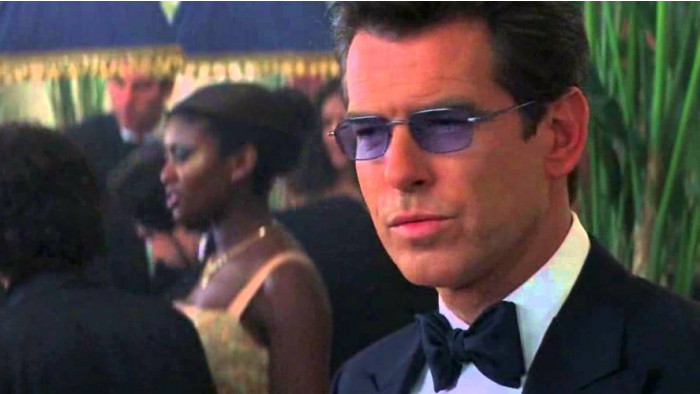 6

. X-Ray Sunglasses - The World Is Not Enough
Because, let's be honest, who wouldn't enjoy a pair of X-Ray sunglasses to see what the world is carrying around in their handbags and jacket pockets?! Featured in The World Is Not Enough back in 1999, we can think of all manner of situations in which this gadget would be handy 7

. ​Laser Polaroid Camera - License To Kill
Ideal for today's retro-loving generation, this Polaroid Spectra System Camera comes complete with built-in laser beam. Featured in License To Kill when CIA agent Pam Bouvier attempts to take a picture - leading to Bond and Q nearly getting fired, the camera is never actually used by 007. We wouldn't mind giving it a go, though.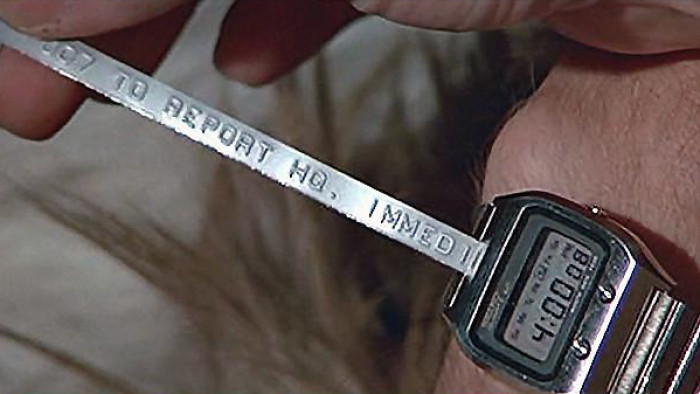 8

. ​The Seiko 0674 LC smartwatch - The Spy Who Loved Me
When you think of a smartwatch, chances are you think of a touch-screen offering, complete with GPS tracker and heart-rate monitor. Rewind the clock to 1977 and Bond's Seiko 0674 LC was pretty much the '70s equivalent. Capable of receiving and printing ticker-tape messages, it was the ultimate multi-tasker for your wrist. 9

. ​Spike umbrella - For Your Eyes Only
Spike umbrella, For Your Eyes Only (1981)
The Roger Moore Bond era saw the conception of more creative gadgets than you can shake a, ahem, brolly at. This particular invention of Q's is pretty much the modern day Venus flytrap for spies, equipped with spikes around the parasol's edge designed to snap shut on the unsuspecting carrier.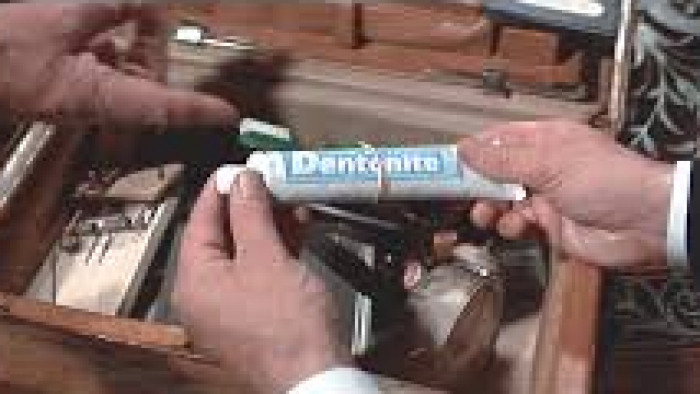 10

. Dentonite Explosive Toothpaste - License to KIll
Because regular toothpaste is simply too safe, Timothy Dalton decided to experiment with Dentonite to get himself out of a tricky spot during License to Kill. Just be sure not to mix this up with the extra strength flouride tube and you're in business.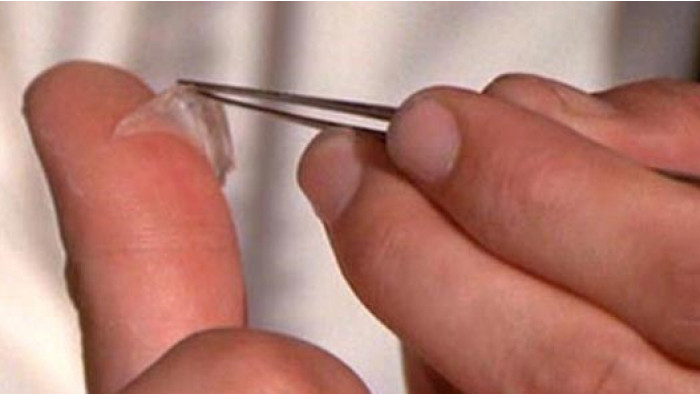 11

. ​Fake fingerprints - Diamonds Are Forever
For occasions when a simple fake alias won't suffice, these removable fingerprints might just be the ultimate way to conceal your identity. Making an appearance when Bond is in talks with diamond smuggler Tiffany Case (who just so happens to have a DIY fingerprint ID scanner), his alternate identity, Peter Franks, is confirmed with the help of these handy fingerprints.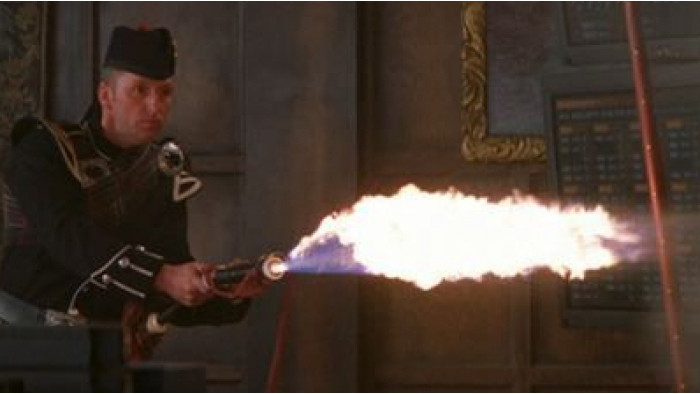 12

. ​Flamethrower Bagpipes - The World Is Not Enough
As if the sound of bagpipes wasn't painful enough, this flame exuding instrument from The World Is Not Enough takes things up a notch. The Scottish Highlands played host to Mi6 for a short period during the film, which showcases this adapted wind instrument in all its deafening glory.

Related Reviews and Shortlists