ShortList is supported by you, our amazing readers. When you click through the links on our site and make a purchase we may earn a commission.
Learn more
Try Another Day: best alternative Bond themes revealed
These rejected Bond songs are for your ears only.
There is always a huge amount of excitement when there is a new James Bond movie, not just about the movie but who will be singing the theme song.
The last Bond movie, No Time to Die, was sung by Billie Eilish and, when released, it was the fastest-selling Bond song of all time in the UK, which tempered the hordes of angry internet men who were asking questions like, "Who is this kid?" and "Did anyone even try calling Steely Dan?" and also, "Why do my family no longer talk to me?"
There's no doubt Eilish was a smart choice. But for every Bond ballad there's a handful that almost, but didn't quite, make it - those rejected James Bond theme tunes that have now become alternative Bond songs.
UPDATE: If you are a fan of Bond themes - and who isn't? - then there is a fantastic new documentary on Prime Video. Called, The Sound Of 007 it's a deep dive into what goes into making the songs and how they are linked to the movies they set up.
The history of the 007 franchise is littered with half-cut demos and whispers of artists who took a futile swing at securing that much-coveted title sequence.
Could this explain the Beyonce rumors that were swirling ahead of Eilish's announcement? Who's to say. For certain, Eilish will not have been the only singer considered.
Here are some of our favourite alternative Bond themes - the ones that nearly were. Give them a listen and upvote your favourite.
Best alternative Bond themes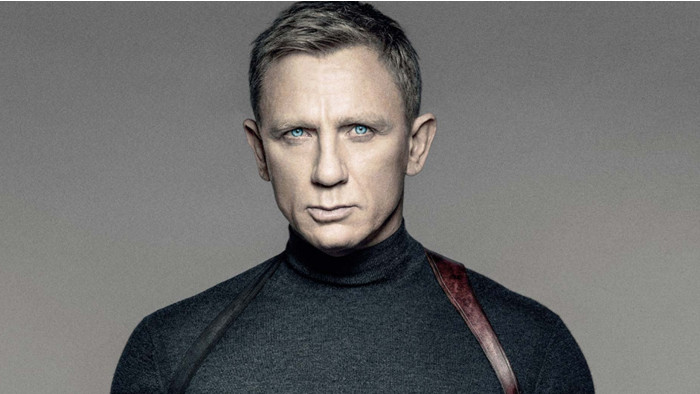 When Radiohead were first approached to record the Spectre theme they submitted Man of War, an obscure "lost" song Thom Yorke had written many years ago as an homage to the Bond franchise. The producers rejected it on grounds it wasn't new enough to be Academy-eligible, so the band went back into the studio and served up this more sombre piece. It layers Yorke's falsetto over a brooding orchestra.
The producers decided to go with Sam Smith's Writing on the Wall, believing Radiohead's attempt to be too "melancholic" – a decision so egregious we're certain it breaks the Geneva convention somehow.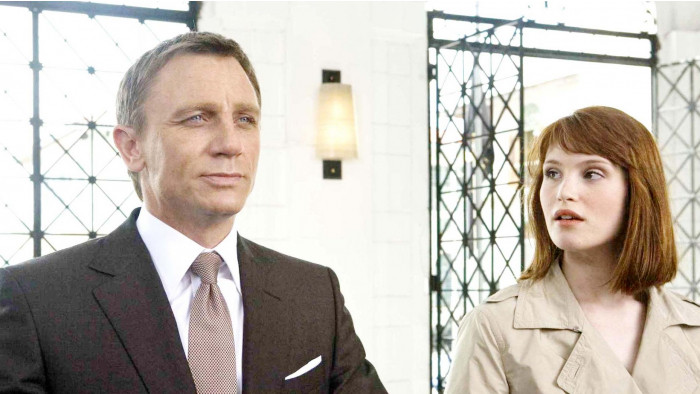 2

. Shirley Bassey - No Good About Goodbye (Quantum of Solace)
We're giving Shirley Bassey's No Good About Goodbye an Honourable Mention because the song's producer David Arnold insists it wasn't a real Bond contender, despite sharing more than a passing resemblance to the Quantum of Solace soundtrack - which Arnold also wrote. Hmm.
Whatever the truth may be, this is classic Bassey doing what she does best.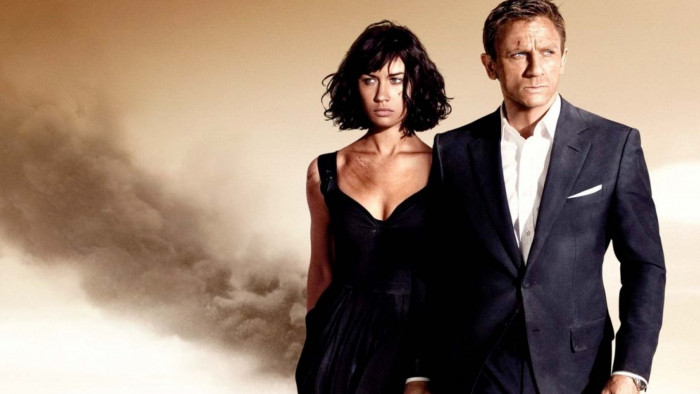 3

. Forever - I am all yours - Eva Almer (Quantum of Solace)
How Jack White and Alicia Keys's interminably dull Another Way to Die was chosen for Quantum of Solace is one of life's great mysteries, and more's the pity when you consider what else was on the table. Eva Almer's urgent ballad is utterly fantastic, melding soaring strings and electro pulses for a much more satisfying, if typical, Bond theme.
Bonus fact: Amy Winehouse was at one point also working on a theme for Quantum, but due to personal reasons had to step back. You'll find various tracks floating around the internet that claim to be her demo, but don't believe a word of it. The song, sadly, has never surfaced.
Also consider: Duffy's Rain on your Parade was originally recorded to be the Quantum theme. Those strings. Oh boy, those strings. What could have been, eh?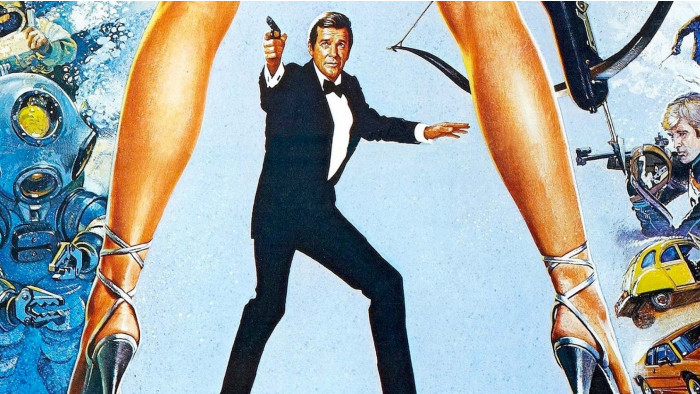 4

. For Your Eyes Only - Blondie
It is, quite frankly, criminal that Blondie still haven't locked down a Bond theme, but the synth-rock band came close in 1981 with For Your Eyes Only, turning in this electric option. The producers instead asked Blondie to record a song by the film's composer, Bill Conti.
Blondie were having none of it and walked away – and in stepped Sheena Easton. The final choice was more sombre, although funnily enough Blondie's song was more fitting for the dance-infused score that soundtracked the rest of the movie.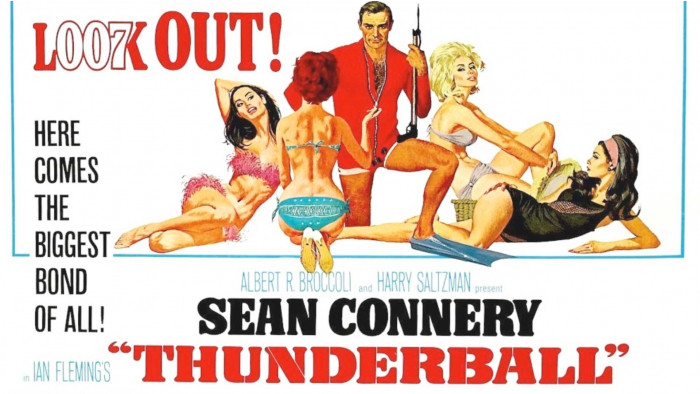 5

. Johnny Cash - Thunderball
In no universe can we see this working, but we have to give Cash's western take a shout-out for sheer audacity. Bearing more than a passing resemblance to Marty Robbins's Red Iron (later covered by Cash, funnily enough), the song might have worked better had Bond pursued Largo on horseback rather than snorkelling in the Bahamas. John Barry's Thunderball, secured and sung by Tom Jones, had a better measure of grandiosity.
Also consider: Shirley Bassey's Mr. Kiss Kiss Bang Bang also nearly made the cut, but United Artists was concerned when it realised the song didn't contain the name of the film, so went with Jones instead.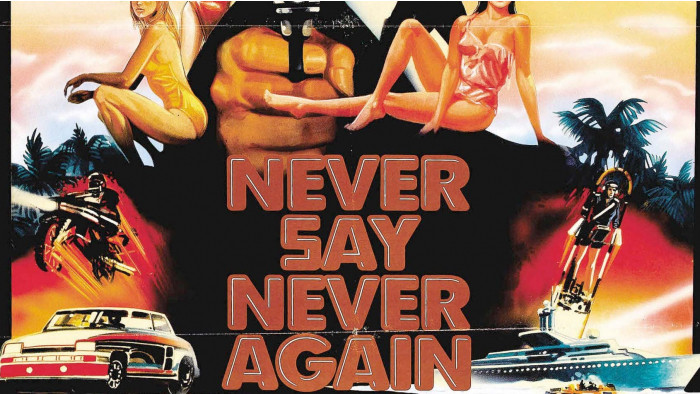 6

. Never Say Never Again - Phyllis Hyman
Connery's "return" in the unofficial, non-Eon-produced Thunderball rehash was quite bizarre, but the film's theme tune, written by Michael Legrand and performed by Lani Hall also… well, it kinda stinks. More upsetting still, this gorgeous ballad performed by Phyllis Hymanthis was cooked and ready to go. Had there not been an ugly falling out over rights, it would have certainly made the cut. A wasted opportunity, much like the movie.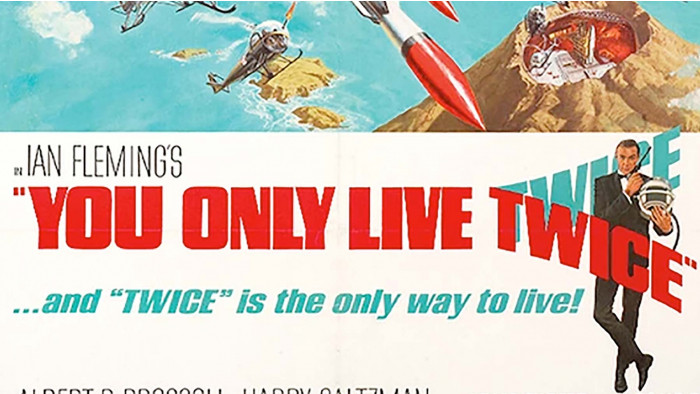 7

. You Only Live Twice - Lorraine Chandler
Much of Bond's pop culture skewering can be traced back to You Only Live Twice, the film that almost tipped 007 into total self-parody. Volcano layer! Donald Pleasance's debut as Blofeld! Racism! It's difficult to untangle Nancy Sinatra's iconic theme song from all that but, much as we love it, we also really dig this groovier alternative from soul singer Lorraine Chandler.
Funnily enough, Chandler's song was eventually revived as a vinyl reissue and became a cult hit in the Northern soul scene. A better fit for Moore-era Bond, perhaps, but a righteous banger nonetheless. 8

. Tomorrow Never Lies - Pulp (Tomorrow Never Dies)
Tomorrow Never Dies had a pretty tumultuous production, but did you know the original title of the movie was Tomorrow Never Lies, a hark back to The Beatles' Tomorrow Never Knows? Owing to some classic fax machine miscommunication between executives, the title became Tomorrow Never Dies and stuck.
It explains why Pulp's attempt at the song comes under the original name. While we can see why they didn't lock it down - Sheryl Crowe's song was a better fit, even if it's not considered a favourite - it's a great track in its own right. The song eventually found its way onto an extended version of Pulp's This Is Hardcore.
Related Reviews and Shortlists