The days of chocolate advent calendars as your only option are long gone. You can now get 24 of almost anything to help you count down to the big day. Beer advent calendars are our favourite kind and, so we hear, many of yours' too.
With beer advent calendars, we're not talking about a few basic lagers you'll find in the local convenience shop. Far from it. Many of the drinks inside are specially brewed for the calendar.
There's a lot to choose from too, unlike picking your favourite chocolate brand. Some offer a range of different styles, others are suited to those who like strong beer, and some come from breweries themselves.
We won't spoil any of the beer line-ups here, but you can click the links to lists, where available, if you'd rather be sure what you're buying. Otherwise you'll be able to get an idea from this article and leave them a surprise.
A large crate of beer is 24 bottles or cans so it's perfect for an advent calendar. They often sell out a long time before December so grab one while you can. This shortlist gives you a head start on the best options.

Are you a beer fanatic? Vote on our shortlists of the best craft beer, best gluten-free beer and best alcohol-free beer to have your say on the top brews.

Best beer advent calendars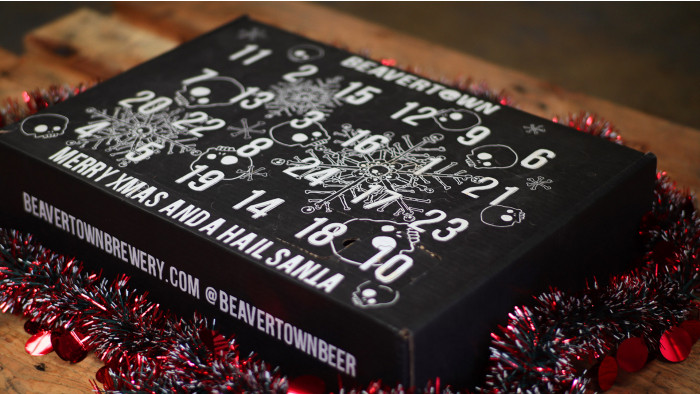 If you're a fan of North London's Beavertown, consider this advent calendar directly from the brewery.
It comes in a box with the brewery's iconic artwork and includes a mix of core range beers such as Gamma Ray, as well as specials and mystery beers made for the calendar. Furthermore, a range of merchandise is included as a bonus.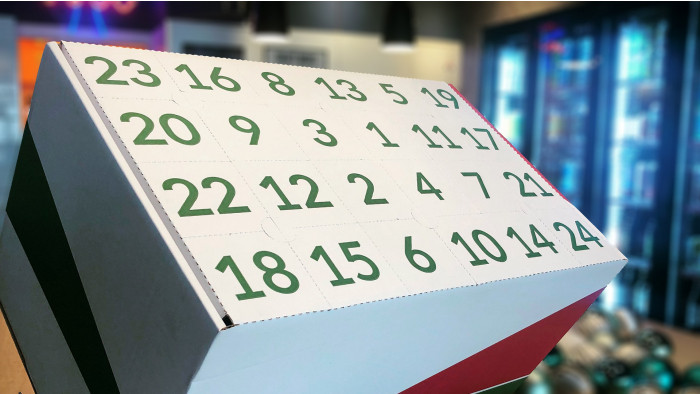 Specialist beer retailer Ghost Whale's advent calendar has proven popular in the past for containing special beers like Goose Island's Bourbon County Stout. This year it promises to be "totally killer".
There's no spoiler list but this one will include top breweries such as Cloudwater, Verdant, Northern Monk, Burning Sky and Prairie (fingers crossed for a version of the Bomb! imperial stout).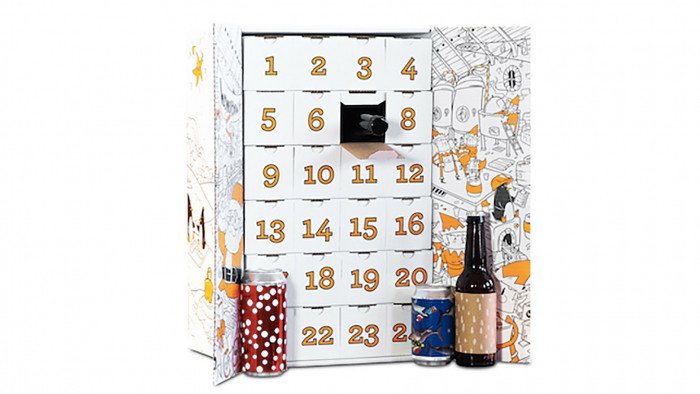 HonestBrew's stylish and reliable advent calendar is back again, and includes 12 exclusive beers as well as 4 unique collaborations. The 24 beers cover 20 different styles from 9 different countries.
If you want to push the boat out, you can opt for the Ultimate edition (£139.90) which is full of the "rarest and most sought after seasonal brews" from as far as New Zealand, which might be stronger or barrel aged.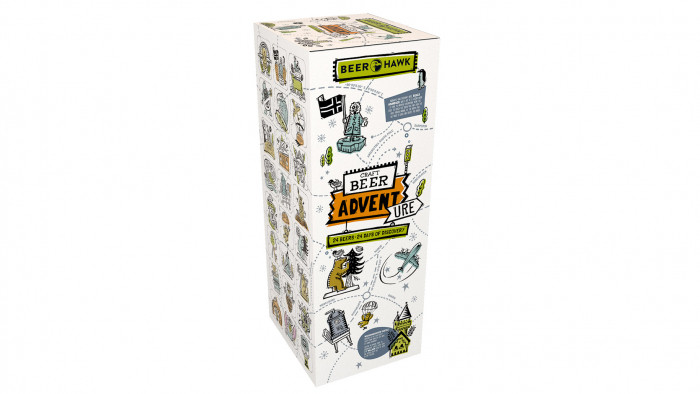 Despite being very affordable, Beer Hawk's advent calendar includes beers from 14 different countries and no less than 19 beers brewed exclusively for this box.
It comes in a tall, reinforced box with numbered windows, and will take you through 15 different styles of beers from the likes of Thornbridge, Fourpure, Evil Twin and Mikeller. There are no repeat beers here.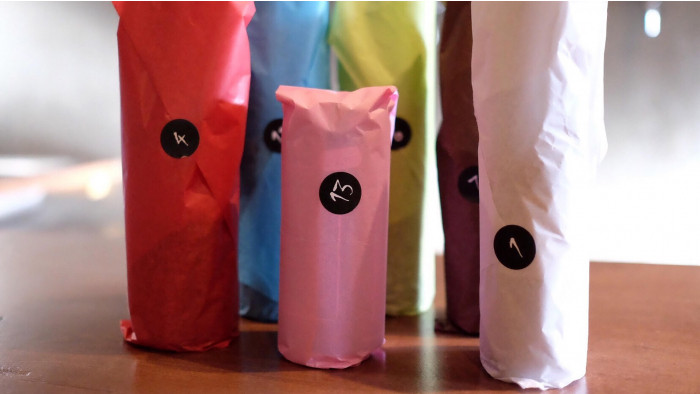 If you like stronger beer, especially in the winter months, the Imperial Beer Club is on hand to specially catered to your tastes. All beers are individually wrapped and will be no less than 7% in strength, with many hitting much higher.
There's no spoiler list, but you can see what was in last year's to give you a good idea of what's in store. Taking out a membership will save you 10% (as well as future orders), which is more than the £12 fee.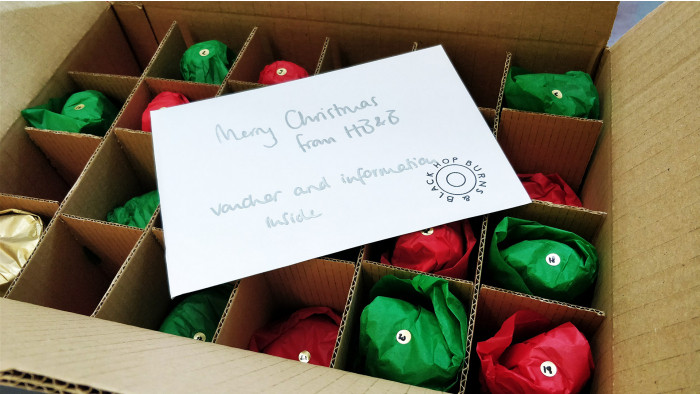 "All killer, no stocking filler" is the tagline from South London retailer Hop Burns & Black. This means you won't find any basic pale ales from the supermarket here.
This year's is all-cans, which come individually wrapped from the likes of North, Burnt Mill, Lervig, Left Handed Giant and Pressure Drop. There's also a £10 voucher to use in the online shop come January.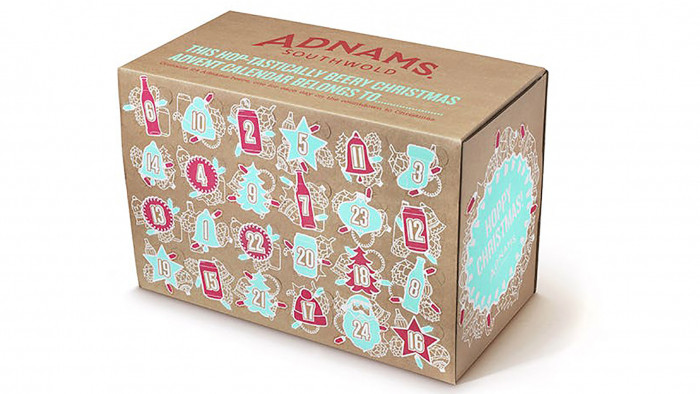 If you like both traditional ale as well as modern craft styles, Adnams is on-hand with its affordable advent calendar. This comes with a wide range of the brewery's beers, 17 in total, meaning only a few repeats. There are a few special beers too.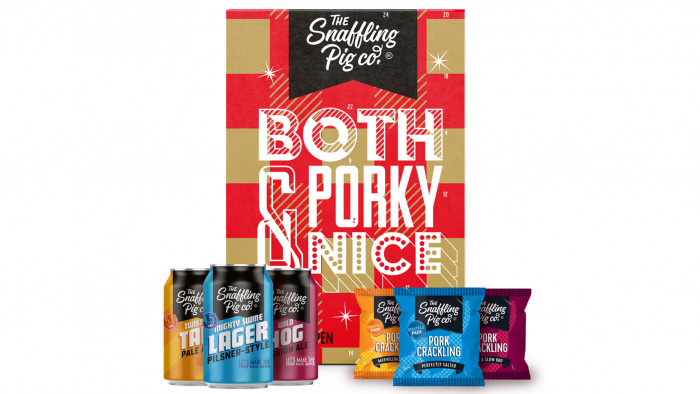 If you like the idea of an advent calendar with both beer and food, Snaffling Pig has you covered. This comes with a split of 12 beers and 12 packets of crackling, each offering three different styles/flavours including Marvelous Maple.
You'll just have to avoid the temptation to open two windows each day so you can have a beer and snack together.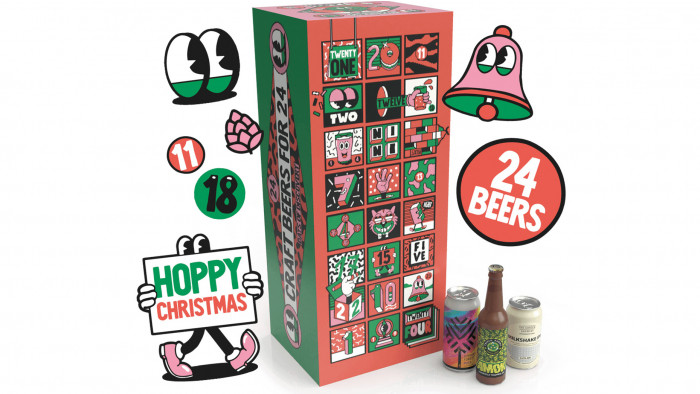 Another affordable option comes from subscription service Beer 52, although you don't have to sign up to anything to get this advent calendar.
The price includes free delivery and you'll get 24 beers from 23 breweries spanning 13 countries and 15 styles. Spoilers are available by emailing advent@beer52.com but you'll get brews from The Garden Brewery, Boundary, Tempest and more.
You'll also be in with a chance of winning a trip to Belgium as well as other prizes.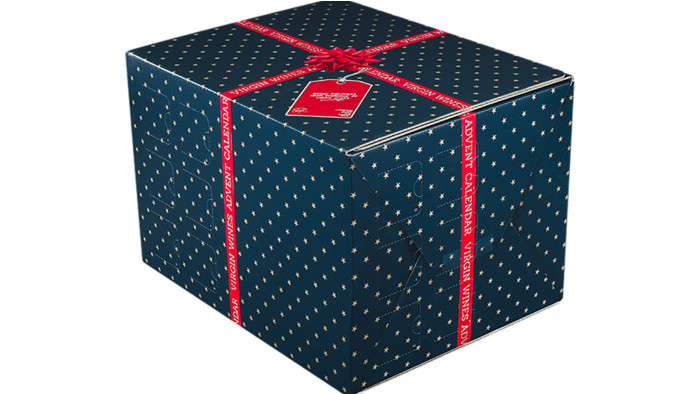 Ok it sounds wrong, but Virgin Wines has made a beer advent calendar for this year. No wines involved (although there are wine calendars too).
We've taken a look at what's inside and you'll get a really nice range of stuff including Orval, renowned as one of the best beers in the world, as well as other Belgian crackers. In contrast, you'll also enjoy UK brews from the likes of Harvey's and Gipsy Hill.