ShortList is supported by you, our amazing readers. When you click through the links on our site and make a purchase we may earn a commission.
Learn more
What's on Netflix in April: the best movies and shows to watch
This is what to look forward to on Netflix this month.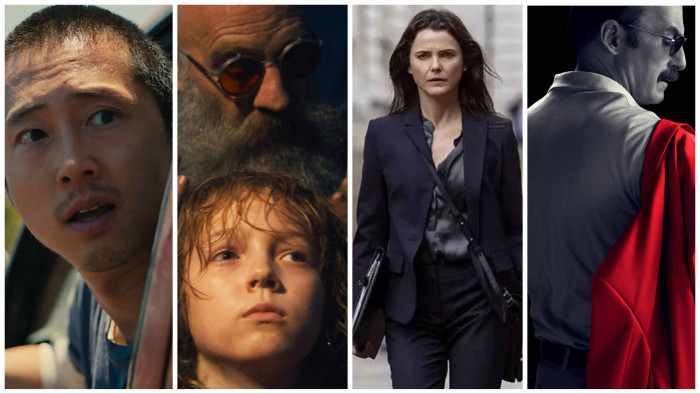 It's April, which means that there will be a whole host of new shows and movies coming to Netflix in April.
While there are plenty of guides out there which offer up everything that's coming to the service, we thought we would boil this down to the absolute best new things that we can't wait to see.

Here are some of the best movies and shows to hit Neflix this month - this is what we are looking forward to!
---
The Hateful Eight: Extended Version There have been much rumor and speculation about Quentin Tarantino's 10th and final film. While nothing has been made official yet, we are getting another slice of Tarantino on Netflix this month, in the form of a re-cut of The Hateful Eight.
The fantastic western was extended back in 2019 and released in four 50-minute parts. This version of the movie disappeared from Netflix at the beginning of the year but it is coming back in April and is not to be missed.
Sweet Tooth Season 2 Sweet Tooth is unlike any other show on Netflix right now. It manages to wrap a warm coming-of-age story around a post apocalyptic setting, where human and animal hybrids have been created after a virus - the Great Grumble - is unleashed on the world. Its second season is set to expand the universe of the show, coming nearly two years after the debut of the first season. In total there will be eight episodes.
The Diplomat: Season 1 After wowing us all in The Americans, Keri Russell is back in The Diplomat, a Netflix show about a high-profile US diplomat who is made liaison to the UK, even though she doesn't want it. The change of role has huge implications for both he public and personal life. Russell plays Kate Wyler, the diplomat in question, while the show has been created by Debora Cahn who worked on both Homeland and the West Wing.
Beef Beef is everything you could want from a Netflix show. It's a frenetic, funny look at what can happen when two people collide in the the angriest way possible - through a road rage incident. Steven Yeun and Ali Wong are the two people whose lives change because of the incident. Both live in LA but have very different lives: Yeun is a handy man, Wong an artist of sorts.
Developed by A24, a studio that has been winning all of the Oscars of late, this offbeat chaotic comedy is well worth tuning in for.
Florida Man This limited Netflix series has a fantastic cast list. Heading up the show is Edgar Ramírez, who changed chameleon-like into Gianni Versace for American Crime Story - who is an ex-cop heading back to Florida for a case. Other folks who pop up in this shady crime drama set in the sunniest of climes are: Anthony LaPaglia, Abbey Lee, Otmara Marrero, Lex Scott Davis, Emory Cohen and the ever-wonderful Clark Gregg.
Better Call Saul: Season 6 Those in the US without AMC have been waiting a LONG time for the final season of Better Call Saul to drop on Netflix but it is finally here and what an ending it is. We won't give anything away but it better Breaking Bad for its conclusion and cements this crime drama as one of the best shows of all time.
Mighty Morphin Power Rangers: Once & Always We couldn't not put this on the list! Some of the original cast of Mighty Morphin Power Rangers return for a 30-year anniversary special, where they have to do battle against... Robo Rita. We aren't expecting much from this one but we are hoping for the same, silly fun as the show in the '90s. And it's great to see the likes of David Yost back in a Power Rangers suit.
For weekly updates on new things to stream, head to our What To Watch guide.
Related Reviews and Shortlists