ShortList is supported by you, our amazing readers. When you click through the links on our site and make a purchase we may earn a commission.
Learn more
Drastically improve Monday's watercooler chat by watching these 5 great films & TV shows
Gotta fight, for your right, to STAY IN It's the weekend! That means settling into your sofa/bed/luxury-home-cinema-in-top-secret-nuclear-bunker and gawping at the best new TV and film.
Here's a run-down of the best stuff to watch over the next couple of days, AND if that's not enough, here's a guide to the best new film and TV on Netflix UK this October, go wild.
---
Get Stuff to Watch every Friday by signing up to the Mr Hyde newsletter
---
Skate Kitchen
Director Crystal Moselle first spotted the all-female skateboard crew of her latest movie while riding the New York subway, striking up a friendship that would result in the now Sundance-nominated Skate Kitchen.
Her film is a laid-back coming-of-age story, in large part due to a cast made up almost entirely of first-time actors. Observing the antics of a crew that flies in the face of a male-dominated activity is exhilarating in itself – but these thrills are compounded by exquisite, sun-drenched wheels-on-road sequences.
It's the best thing to happen to skateboards on screen since you nailed the Kickflip McTwist on Tony Hawk's.
Watch in cinemas
The Wife
You know what they say: behind every great man is an Oscar-worthy performance by Glenn Close. It's certainly true for Joe Castleman, the self-serving author played by Jonathan Pryce (Game of Thrones), whose Nobel Prize win threatens to reveal dark secrets about the true origins of his writerly genius.
The Wife is an unsettling yet surprisingly funny film about male expectations of prestige and those they trample on to get it. And yes, at 71, Close puts in a career-defining performance for which she should enjoy deserved recognition.
Watch in cinemas
Black '47
Surprisingly considering its historical significance, the Irish Great Famine of the 1840s has never really been given the cinematic treatment… until now.
Black '47 is a gutsy thriller that follows an Irish ranger (James Frecheville), who vows to exact revenge when he returns from war to find his family half-dead and homeless. Before long he's being chased down by a British Army veteran – a perfectly cast Hugo Weaving – who comes to understand he has more than a little in common with the fugitive. It's proven a monster hit in Ireland, where director Lance Daly's bombastic handling of the sensitive subject matter has captured the imagination.
Watch in cinemas
Hold the Dark
It would be easy to write off the "premiering on Netflix" tagline as this generation's "straight to video", but Jeremy Saulnier's Hold the Dark is further proof that the platform is offering directors the opportunity to realise their visions on a scale less achievable through other avenues.
Jeffrey Wright plays a retired naturalist, drawn to Alaska to investigate the disappearance of three children presumed killed by wolves. Things are not what they seem, and before long he finds himself face-to-face with human behaviour more savage and unpredictable than that of anything four-legged. Cue a sprawling, shifting drama set against the suitably chilling landscape of America's iciest frontier.
Alex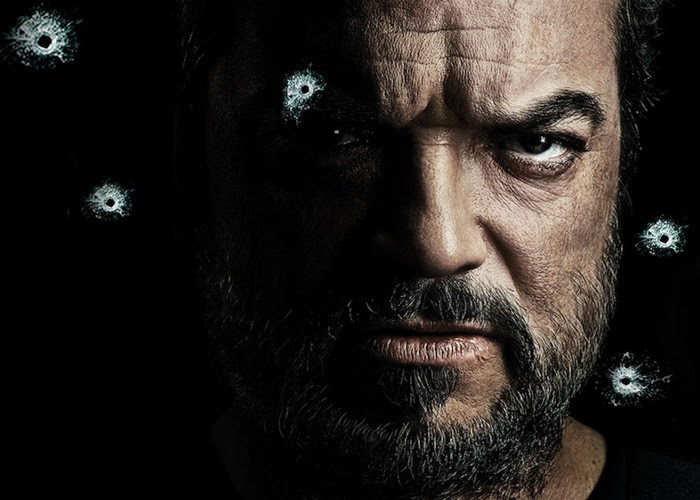 Started to feel the slow creep towards winter quicken? Sudden urge to wear black leather gloves? Yes, we're officially in Nordic Noir season, and what better way to start it than with Alex, the Swedish crime series landing on Channel 4 this week.
Dragomir Mrsic co-writes and stars as a crooked cop who accidentally kills his partner and best friend in a gunfight gone wrong. His attempts to go straight following the incident only demonstrate how entangled he's become with the drug-fuelled underworld – a situation that's exacerbated when he's paired up with an officious new partner.
This content was originally published on Mr Hyde. Sign up now for more.
Related Reviews and Shortlists