ShortList is now ad free and supported by you, the users. When you buy through the links on our site we may earn a commission.
Learn more
What is breezing? Meet the dating trend that gives us hope for relationships
And it's the nicest one yet You've heard of stashing. You've heard of kittenfishing. You've definitely heard of ghosting. And now: breezing.
But never fear: unlike stashing (when someone refuses to introduce you to their mates) or kittenfishing (where they trick you with a slightly-hotter-than-they-actually-are-in-real-life picture of themselves), the latest dating trend is actually kind of nice. 
Coined earlier this year, breezing is basically…not giving a shit. Introduced by Today, it apparently came from a declaration of love from Channing Tatum's wife Jenna.
"I thought about when I first met Jenna. I knew our connection was really powerful, but I wasn't sure what our relationship was going to be," Tatum wrote.
"Then one day, Jenna just blurted out that she knew exactly what she wanted in life and she didn't have to look for it anymore because it was me. She had no idea what I'd say or how I'd react, but that was her truth. I remember feeling this incredible rush — it was the sexiest thing she'd ever done for me."
Jenna didn't care about the 'rules' of dating - being laid back and breezy - and was simply herself. This, basically, is the essence of 'breezing'.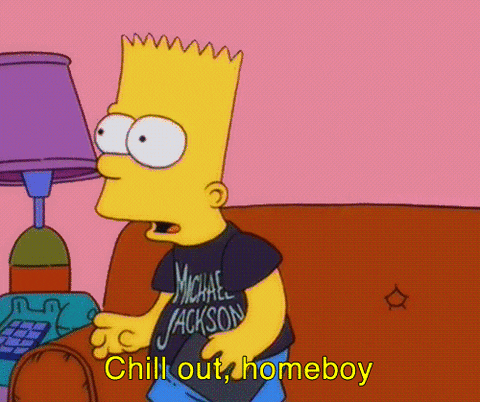 If you were wondering exactly how to achieve peak chill, Today has some suggestions:
1. Stop playing 'text games'
"If you like someone, text them back immediately. Don't wait three days. In this day of authenticity and a rapidly changing dating landscape, act quickly!"
2. Be kind
Pretty self explanatory but…just be nice? "Smile and be breezy" is Today's advice. "If you're writing a text or email, use a smiley face emoji to indicate warmth and happiness". Don't overuse them or you will look like a murderer is our advice. 
3. Be honest
To find someone suited to you, you have to be honest: with yourself and your future partner. "If you're looking for a long term committed relationship, say so," Today advises. "The first date isn't the right time for this, but as you get to know the person it's great to talk about what you're looking for"  - saving you time and potential heartbreak.
4. Don't overshare on a first date
Pretty self explanatory - don't…tell someone every single thing that's wrong with you on the first date?  
Moral of the story: be yourself. And if that's not good enough then they aren't worth it (yes, we stole that from Instagram). 
(Image: Yana Lizunkova)
Related Reviews and Shortlists