ShortList is supported by you, our amazing readers. When you click through the links on our site and make a purchase we may earn a commission.
Learn more
We tried to mull every kind of alcohol and it didn't end very well
Spreading Christmas joy so you don't have to. Mulled wine: the smell that fills pubs packed with office workers in Santa hats, decked out in the T.M. Lewin party range, sweating bullets, telling supplicants about how fucking smashed they get every Christmas - forget family time.
It's a drink we most associate with Christmas (save for eggnog which, sorry, doesn't actually exist) and we were wondering, since the days are short and so is our patience for real work, what if there were other alcohols out there that deserved the mulling treatment?
There's already mulled cider, but what other volatile liquids could we imbue with yuletide cheer?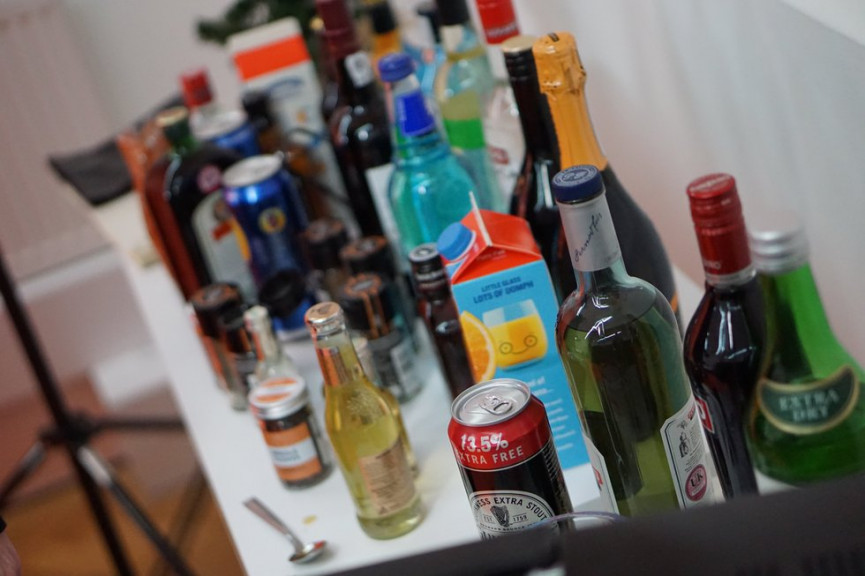 I found a nice-and-easy mulled wine recipe and, logic be damned, alongside my esteemed colleague Stan, sought to make that recipe work across the board:
1 pinch nutmeg
2/3 whole cloves
some crumbled up cinnamon
2 teaspoons Demerara sugar
orange juice, "to taste"
a Pyrex jug like you're in Clipse
microwave on HIGH for 1.5 to 2 minutes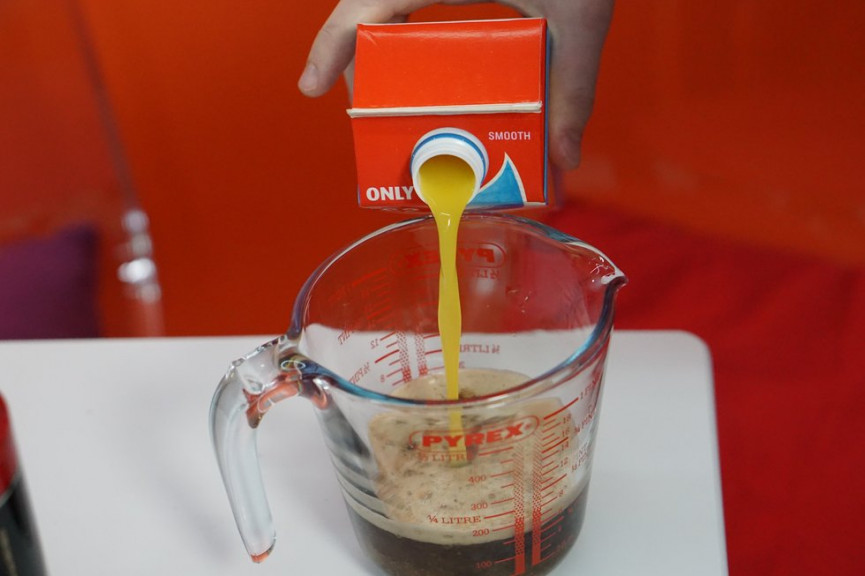 And so we began.
GUINNESS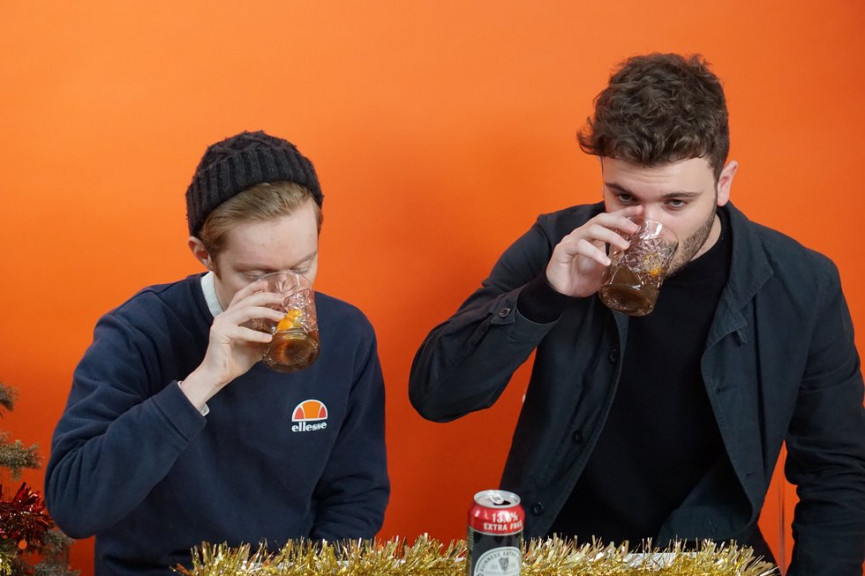 This is one of those ones where you think – yeah, definitely, this'll be great. What says Christmas like the warming glow of stout in your belly? Times that by the approximation of an approximation of a mulled wine recipe and surely you're on to a winner, right?
Turns out, yeah, you are. Besides the fact that I didn't put enough cinnamon in there and it looks like the water you'd slosh out of a welly after Reading Festival, it was pretty nice, and felt like Christmas. It made me feel like Christmas.
VERDICT: FOUR MINCE PIES OUT OF FIVE
SAMBUCA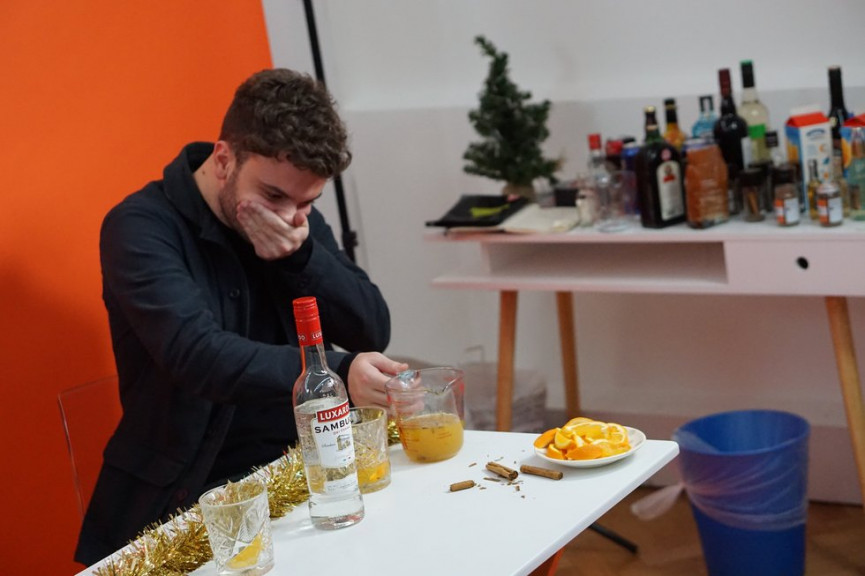 The sticky club staple turned out to be absolute hell when put in a microwave, the fumes stinging my eyes and literally taking my breath away. Nothing else could compete with the ethanol shockwave and that Christmas cheer didn't stand a chance.
VERDICT: ONE MINCE PIE OUT OF FIVE
WKD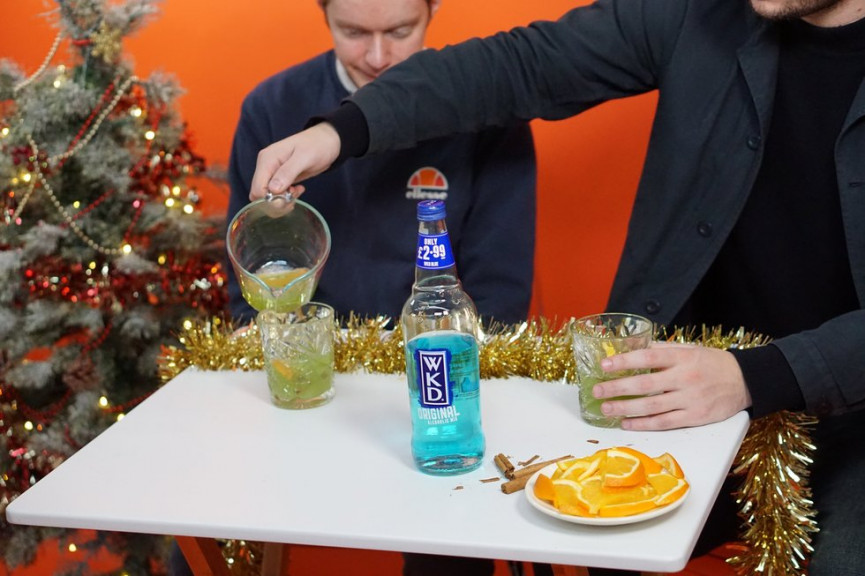 Mulling technique now perfected, a new classic is formed: mulled WKD, with its lurid green colour suitably festive, tastes like Apple Sourz or some delicious mouthwash and was so good we made a second batch.
So come here and take heed, my friend: Blue WKD mixed with seasonal spices and some orange juice, lashed into a microwave for two minutes until piping hot (but not boiling) and served in whiskey tumblers with a badly-sliced slice of orange is a delight and will be coming to a pop-up bar you'll Instagram but probably won't actually go in sometime very soon…
VERDICT: FOUR POINT FIVE MINCE PIES OUT OF FIVE
LAGER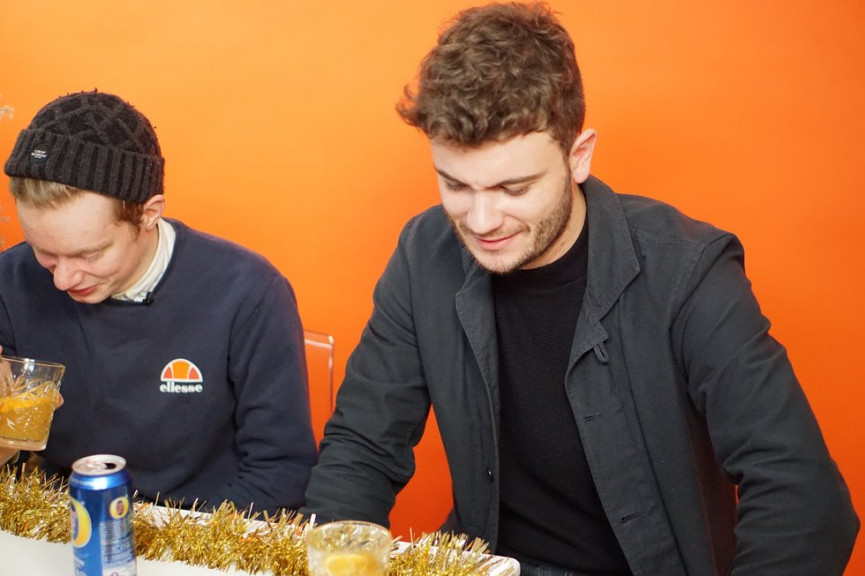 Fosters, the quick-beer-after-football favourite, tastes like bathwater when mulled. Do not mull.
VERDICT: ONE POINT FIVE MINCE PIES OUT OF FIVE
WHISKEY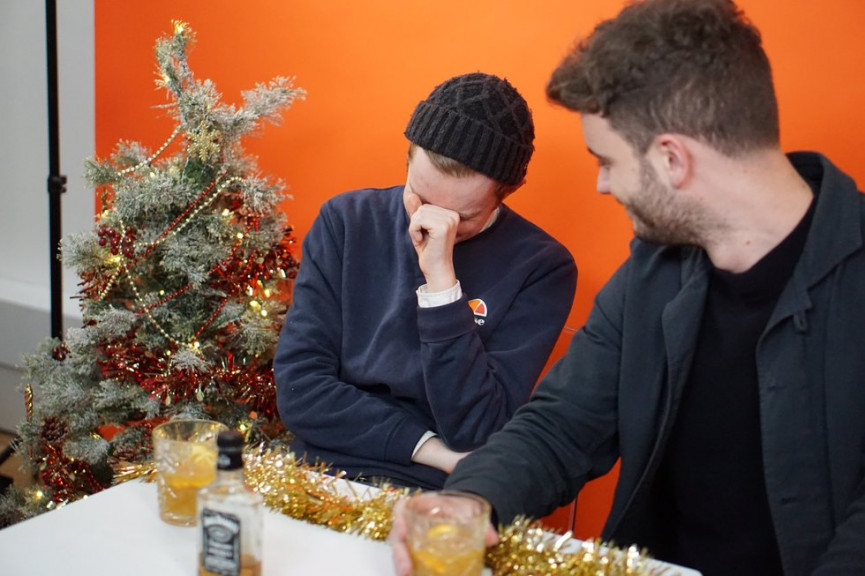 Like Hot Toddies, right? This was not like a Hot Toddy. This was like someone put unleaded in your gravy boat when you weren't looking: the Jack Daniels cooked into something wrong, the orange turning evil, all while the spices – which we nailed, by the way – lure you in for more, like the snake of Eden (only made out of little twigs and that).
VERDICT: TWO OUT OF FIVE MINCE PIES
ABSINTHE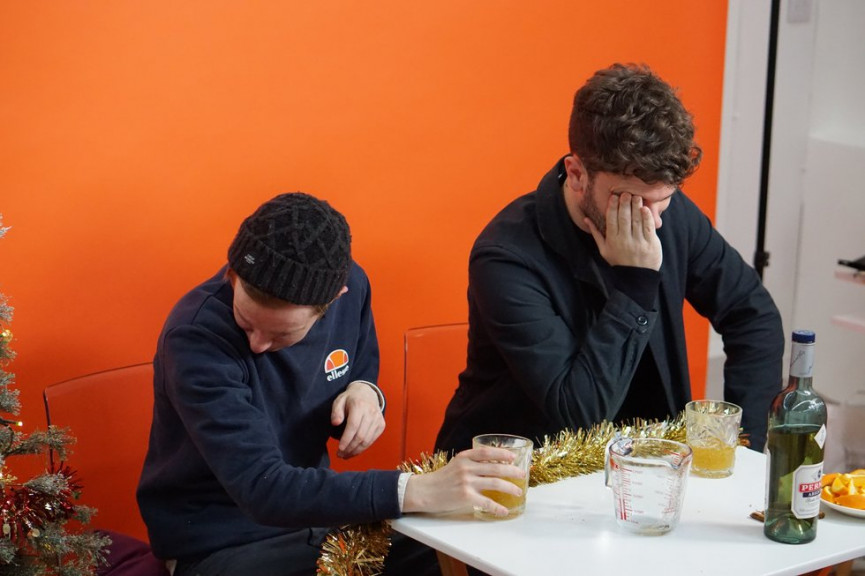 UPDATE: This one was so bad that I totally forget we even did it. Nicer than sambuca but the sheer stench of the alcohol cleared out the studio and when I lifted the glass to my mouth, my eyes immediately began to water. Throw this one at the wall and watch the paint strip off it; it's good for little else.
VERDICT: ONE POINT FIVE MINCE PIES OUT OF FIVE
PROSECCO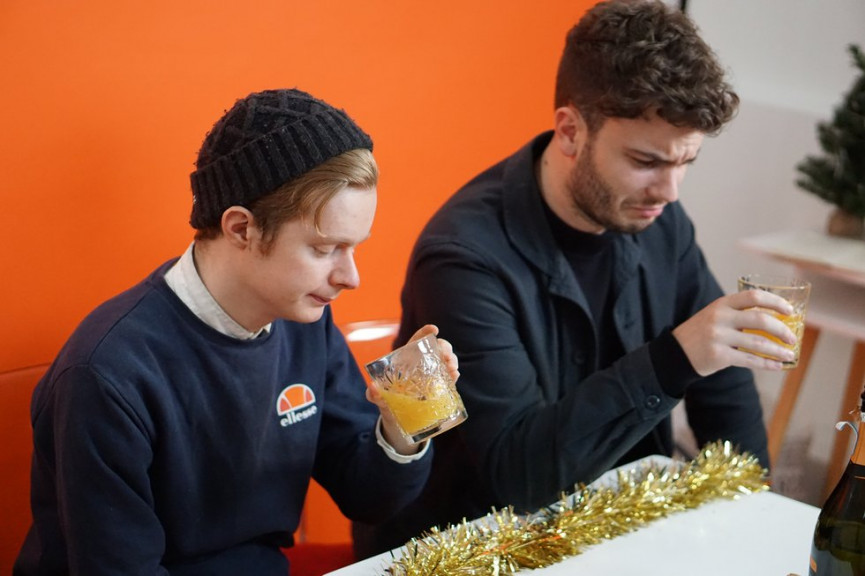 We did this one for the analytics. As you can see our opinions were split: Stan said it was really nice, I said it tasted like bad white wine that someone had spat dirt in.
Who do you believe?
VERDICT: FOUR MINCE PIES OUT OF FIVE or ONE POINT FIVE MINCE PIES OUT OF FIVE
CINZANO ROSSO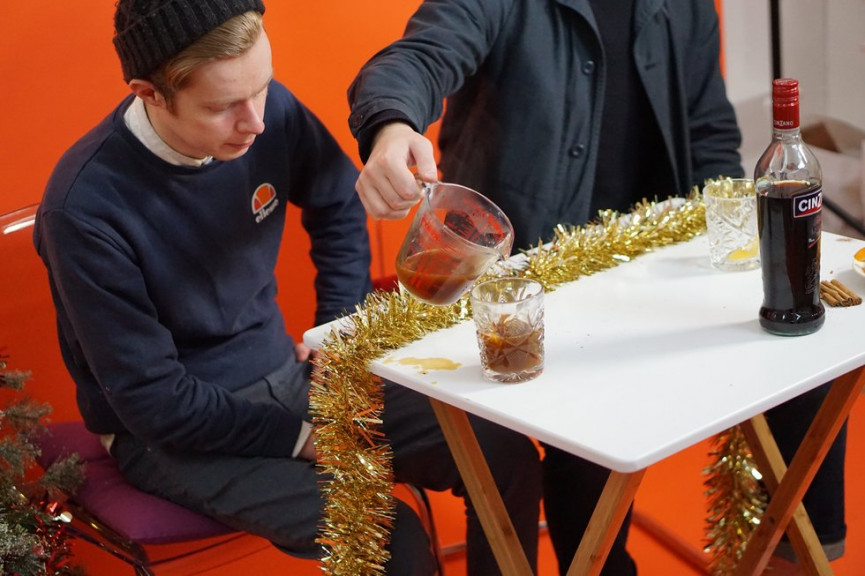 Back of the cabinet banger Cinzano was a left-field shout, one I picked up by accident thinking that it was a bottle of port, but seemed like it would be a nice substitute for wine in a mulled mug and, yeah, it was just mulled wine with some top notes of cherry Chupa Chups.
Nice enough but nothing new – and that's not why we're here.
VERDICT: THREE MINCE PIES OUT OF FIVE
GIN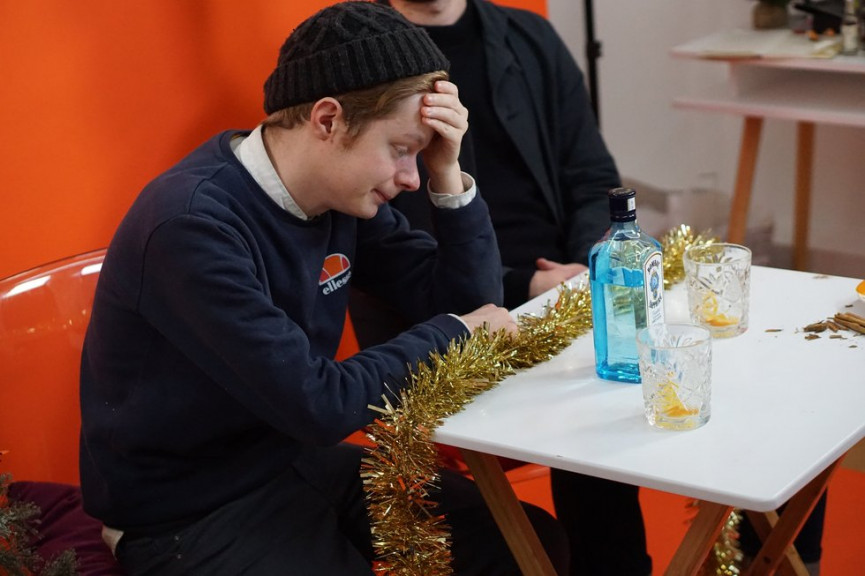 Mother's ruin! Content's saviour! Warm gin and juice seemed like a winner until we tasted it: nice at first – the cloves blending suitably with the gin, the orange sitting at the top – but the aftertaste of perfume made us gag. It made me feel like an old wino. It made me feel quite sick, actually, and I had to kick a blue plastic bin closer to my legs in case the liquid should reappear. It didn't, thankfully, but we can still safely file this one away in the "No, you're alright, mate" drawer.
VERDICT: TWO POINT FIVE MINCE PIES OUT OF FIVE
PINA COLADA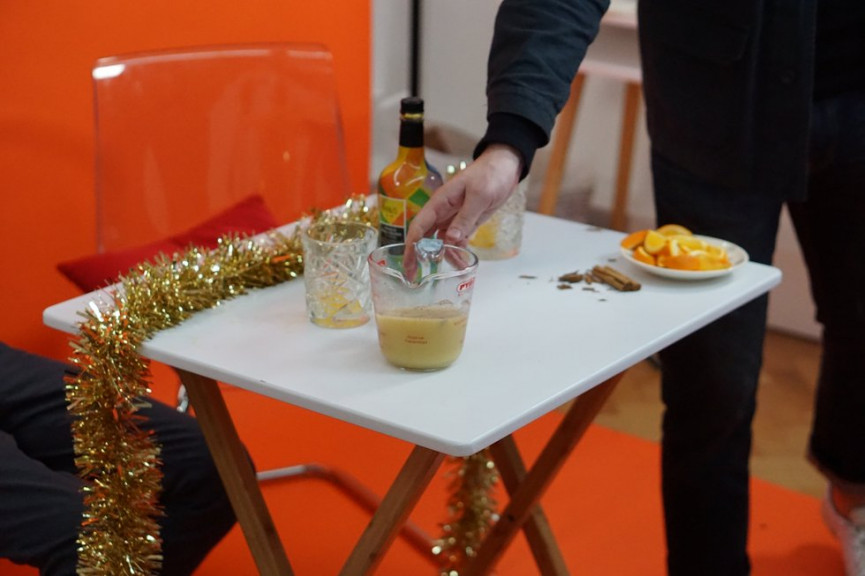 Pina colada? you say. At Christmas? And I just put a finger on your mouth and with another, separate, finger hit play on 'Calypso Carol' and slowly nod. You bet your apostate ass.
I'll be honest, though, I too was sceptical: this was papaya-flavoured pre-mixed pina colada from M&S and the acid from the orange juice was liable to make this liquid a solid in no time at all, but somehow it didn't. Somehow what we got was what I can only imagine eggnog would taste like if it was a real drink that existed. It smelled a treat but sadly alternated between creamy, smoky deliciousness and something perpetually on the cusp of making you spew hot liquid all over a table.
Good for a sniff and a few sips but anything further and you're asking for trouble.
VERDICT: TWO POINT FIVE MINCE PIES OUT OF FIVE
VODKA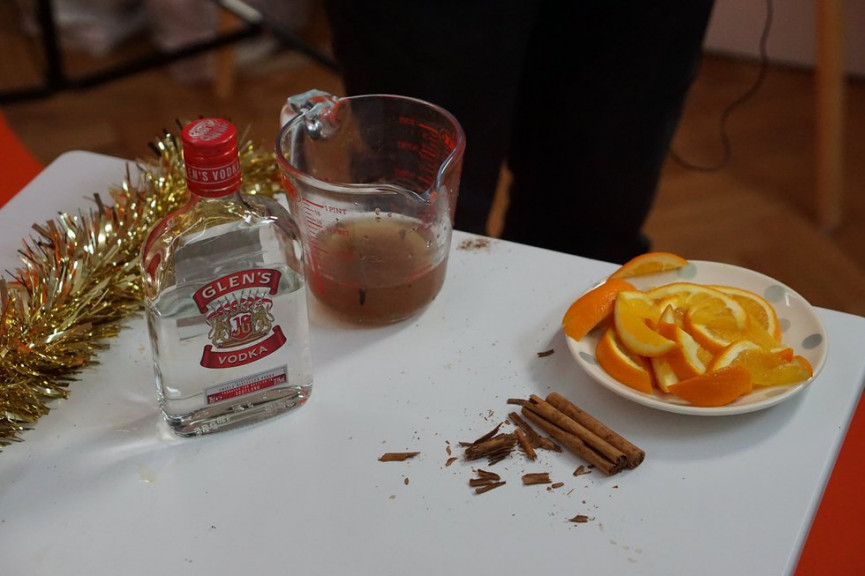 And not just any vodka: this was corner-shop Glen's, a fine batch that brought back memories of bunking school, drinking it mixed with Fanta Fruit Twist and sitting on benches, panicking that you were about to go home pished.
But this… It did not work. It tasted like the gin only more varnish-ier. Extremely disappointing.
VERDICT: TWO MINCE PIES OUT OF FIVE
JAGERBOMB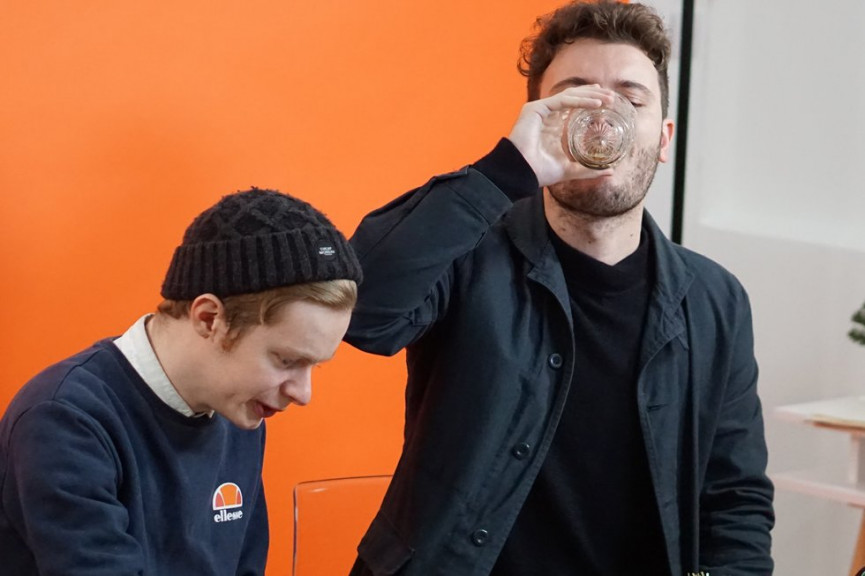 NOW WE'RE TALKING. A shot of mulled Jagermeister, hot as the night is long, and the cooling pep of a glass of Red Bull make for a fucking killlllller combination. Much like the stimulant/depressant clash of the regular Jagerbomb, the heat and cool of the two drinks evoked Boxing Day deserts and a very homely hangover.
VERDICT: FIVE (READ IT – FIVE) MINCE PIES OUT OF FIVE
BAILEYS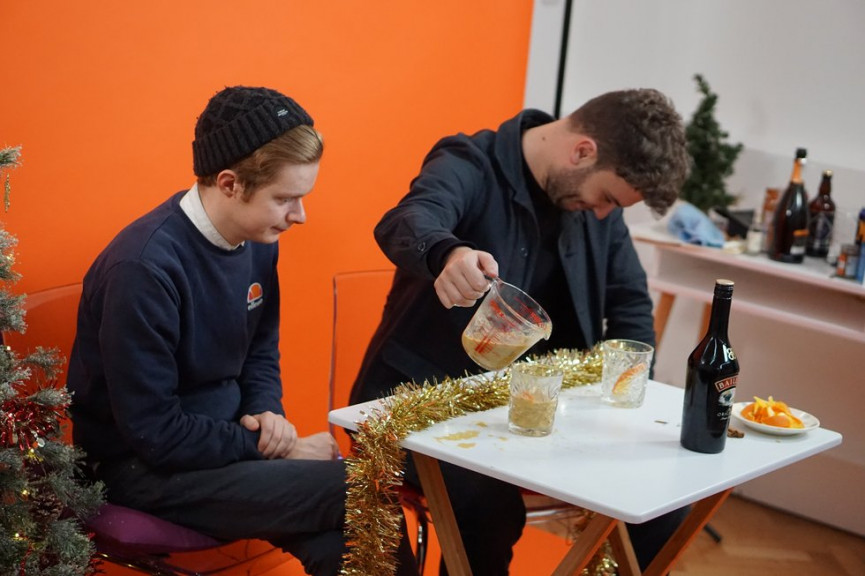 Baileys Irish Cream will always remind me of Christmas. When I was small, my mum made me leave a few glasses of Baileys out for Father Christmas because "he preferred it to milk". It was hard to argue with Saint Nick's rationale: it was smooth, thick like milkshake, delicious, chocolatety, with only an aftertaste of alcohol.
But promise me you will never try to mull it. What resulted from our attempts can only be described as looking like a korma smoothie, or if someone had vomited a particularly thick porridge directly into my jug. We thought maybe the microwave would kill off some of the horror but it only made it grow stronger, thicker, and when I attempted to "pour" the mixture into the waiting glasses it fell out in heinous clumps.
I attempted to take one sip and immediately retched. It is impossible. It is not a drink to be mulled. Do not ever mull this.
VERDICT: A GENEROUS ZERO MINCE PIES OUT OF FIVE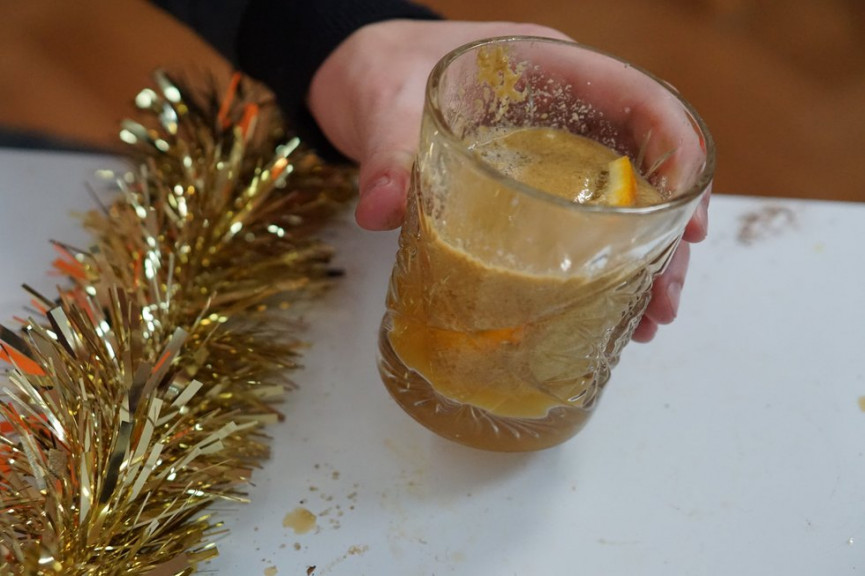 Merry Christmas.
(Photography: Dave Fawbert)
Related Reviews and Shortlists