ShortList is supported by you, our amazing readers. When you click through the links on our site and make a purchase we may earn a commission.
Learn more
Vampire Weekend have released their first music in more than five years
We also have a title for the new album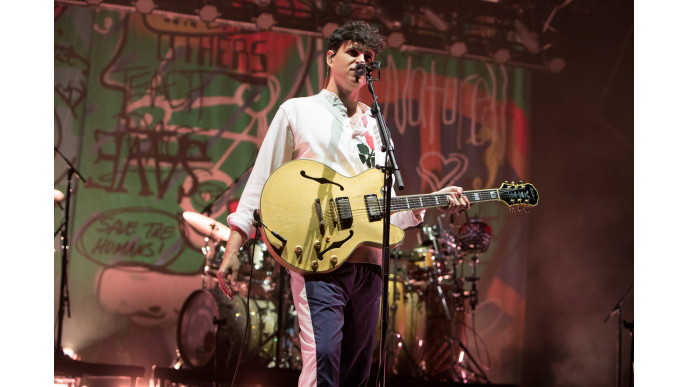 Remember Vampire Weekend's third album, Modern Vampires of the City? Pretty good, wasn't it, but it feels like it came out ages ago.
Well that's because, in music terms, it really was ages ago. Nearly six years, to be precise, and their hasn't been much of a peep from the New York band in the years since – at least in the Vampire Weekend guise (they've been busy doing other stuff, is the long and short of it).
However, after a long time away, they're back with two new singles which sound very much like the Vampire Weekend of old, even including a nod to one of the tracks from their last album.
'Harmony Hall' and '2021' are the first two songs from fourth album Father of the Bride, which is due out in April or May. We'd originally anticipated a 2018 release, but it's good to know things are moving forward.
It's the band's first album without Rostam Batmanglij as a fully-fledged member, after the multi-instrumentalist chose to focus on his solo career, but frontman Ezra Koenig confirmed Rostam would be involved in the record.
And if you've had a listen to 'Harmony Hall' and think it sounds a bit familiar, that'll be because the refrain "I don't wanna live like this, but I don't wanna die" also features on Modern Vampires of the City album track 'Finger Back'.
Quite coincidentally, the gap between Vampire Weekend albums is almost exactly the same as the gap between Arctic Monkeys' AM and their 2018 album Tranquillity Base Hotel and Casino.
And as with the Sheffield band in 2018, Vampire Weekend have already been announced on the bill for some big European festivals, including NOS Alive in Portugal and Mad Cool in Spain.
Father of the Bride will be a huge double album, with 18 tracks – their first three releases had 11, 10 and 12 tracks respectively – and we'll hear a bit more from the band before its full release.
And, as Paste reports, two more tracks will be released each month to tease the album.
(Images: Getty)
Related Reviews and Shortlists