You probably really, really wanted a treehouse when you were a kid, right? Somewhere to hide, play with your mates and, most importantly, be completely out of your parents' sight.
Unfortunately for most of us, though, it just didn't happen. Who, realistically, had a garden full of trees full stop, let alone a tree capable of supporting a small wooden structure and several children? None of us. Not one.
If this rings a bell you'll be very excited to hear that you can live out your childhood fantasies of spending the night in a treehouse via this Airbnb property in Atlanta.
According to Airbnb, it's the most popular listing on their whole site – and it's pretty easy to see why, to be honest.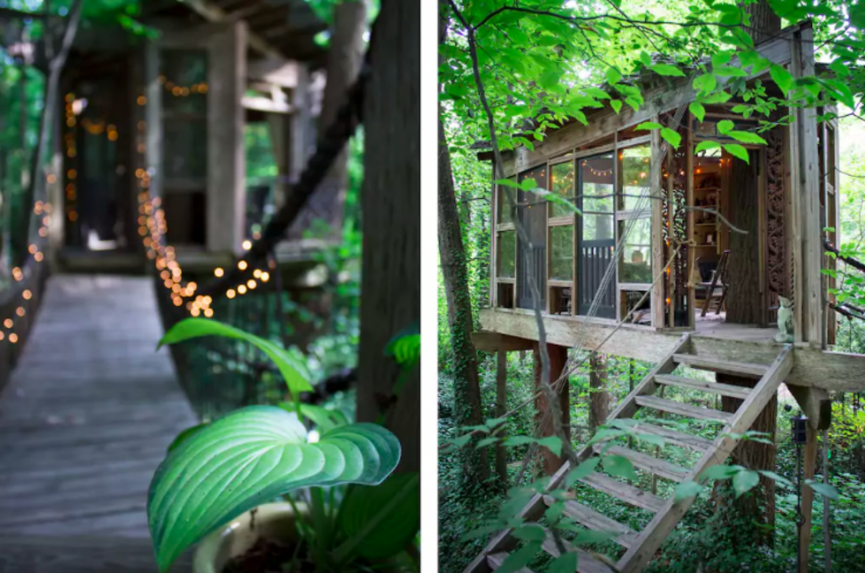 The treehouse – which costs £296 a night – is described as "the most relaxing, romantic, dreamy and unique place you'll ever stay", with antique furnishings and a balcony "overlooking an acre of lush woods". It gets 300,000 site visits per month, with over 150,000 Airbnb users saving the site to their travel wishlists.
The bedroom sleeps two, with a bed that can be wheeled onto a platform above the tree beds.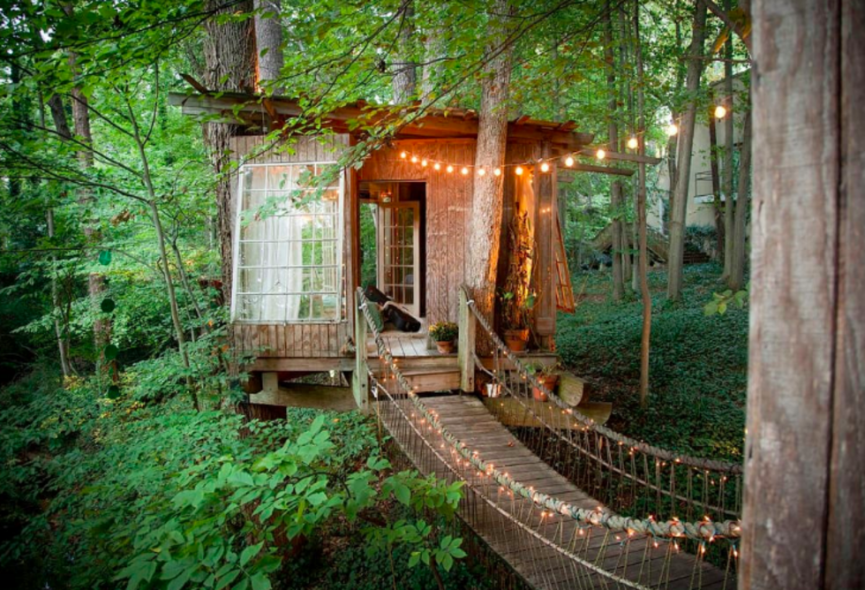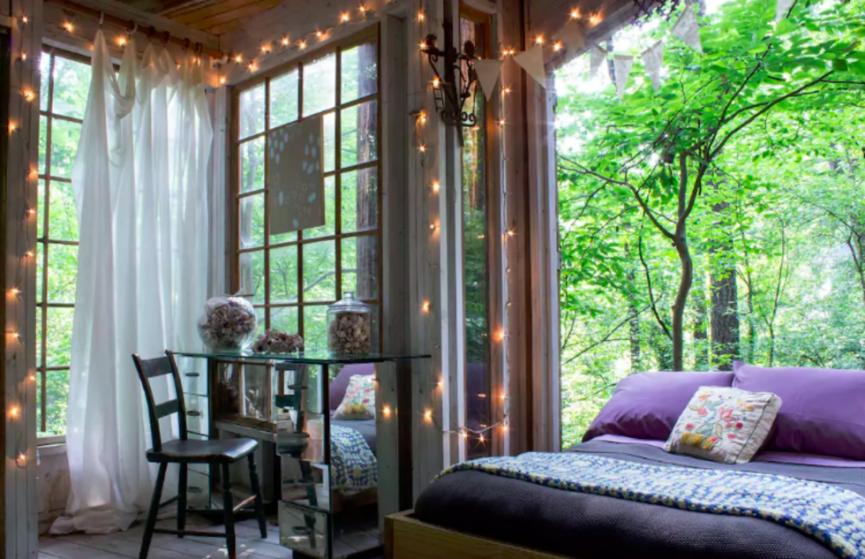 Treehouse owner Peter Bahouth said that it "became meaningful" to him when he realised what "amazing experiences" people were having in it.
"People come here and they write and they think," he explained. "They leave great stories and they have things happen to them here. Sometimes, they leave after two days and they just look different – they look like they just needed to simmer down a little.
"I've tried to understand why it's been so popular. I think it's a simple response to a complicated world for a lot of people."
The treehouse is also booked up every night until May 2018 – quite a wait list – so if you're interested in an Airbnb getaway before then check out our list of quirky British rental homes.
(Images: Airbnb)