ShortList is supported by you, our amazing readers. When you click through the links on our site and make a purchase we may earn a commission.
Learn more
The world's most valuable whisky collection is going under the hammer
A drinks collection that's worth every penny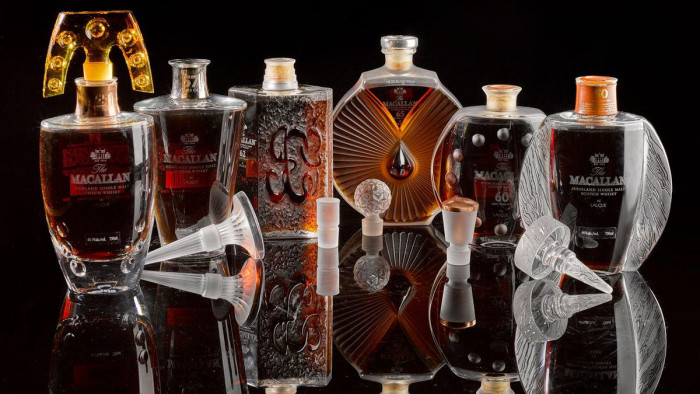 It's time to dig deep in those pockets, search down the back of the sofa and smash open that piggy bank, because the world's most valuable whisky collection is officially up for auction at Sotheby's.
While some of us have been saving up for that elusive first home or a top-of-the-range sports car, others have had their eye on something a little pricier - $4.8 million worth of whisky to be precise.
Described as "the most comprehensive catalogue of whisky ever to be offered at auction", the collection is comprised 467 bottles and nine casks - including no less than 178 bottles from The Macallan Fine and Rate series, estimated to be worth around $2.7 million.
One bottle, from 1926, in particular - The Macallan 60 year old - has got whisky fans salivating. Containing liquid from legendary cask number 263, this is the first time this Fine and Rare bottle has turned up at auction in over a decade and is valued at between $430,000 to $555,000.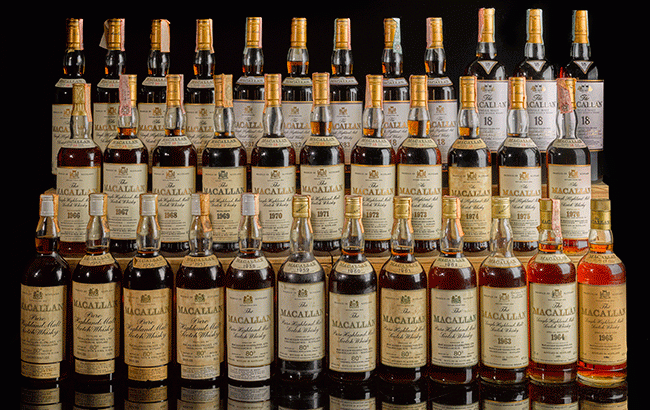 "Collecting whisky over these past twenty years has been a real passion of mine, though it was not something I set out to do," notes the collection's anonymous owner. "I have always loved drinking whisky – as family and friends will attest, to this day I can be found most evenings with a cigar in one hand and a glass in the other – but I was a wine collector first."
"Two decades on, I think the collection is at that point where it is indeed unique. Having cherished these bottles, I am now ready to share them with collectors around the world."
The collection also features an extremely rare bottle number 1 of 1957 Bowmore 54 year old "Crashing Waves". What makes this particular bottle so valuable? Only 12 were ever released. Cheaper by the dozen certainly doesn't apply here, as this particular whisky is estimated to be worth between $100,000 and $130,000.
The Sotherby's auction will accept online bids from September 27, ahead of the live auction which will take place on October 24.
Can't quite afford the collection? Discover our comprehensive list of the best whisky.
Related Reviews and Shortlists