The fanciest bottle. Something Russian-sounding. The cheapest. All standard methods for picking vodka, and all awful.
In an effort to restock the ShortList.com drinks cabinet with some choice spirits, we sought out some proper expertise, turning to the most talented bar staff and mixologists in the country: Alex Kratena and Simone Carporale, head bar tender and assistant head bar tender of Artesian - winner of Drinks International Magazine's 'The World's Best Bar' award three years running; Max Venning, head bartender of the award-winning 69 Colebrooke Row cocktail bar; and James Fowler, 2014 winner of the World Class UK Bartender contest. 
After much mixing, drinking and back slapping, each of them has selected a sample of vodkas they believe are the best in the world - and we've added a couple of tips ourselves. 
CHECK OUT OUR SELECTION OF THE WORLD'S BEST GINS HERE
---

Konik's Tale
Selected by: James Fowler of The Larder House
Notes: Smooth, spicy, crisp
"Produced in limited quantities, this is one to search out. Made from three different grains it offers lots of creamy and rye spice. I don't like to mix it too heavily - over ice or in a martini is perfect."
---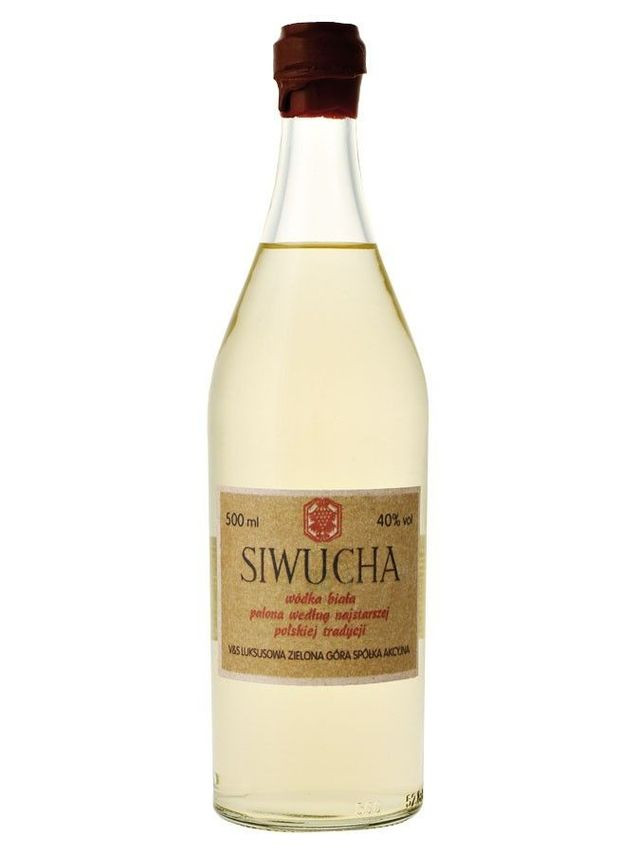 Siwucha Vodka
Selected by: Max Venning of 69 Colebrooke Row
Notes: Dry, forest fruits
"Rested on oak with fruity notes, but not at all sweet. Musky with lots of depth and great length. Perfect in a dry vodka martini with a twist of lemon."
---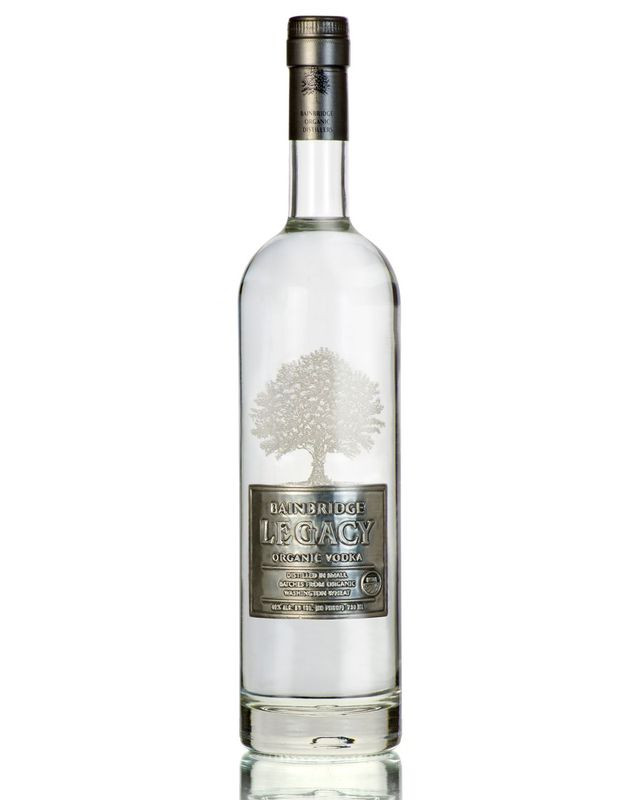 Bainbridge Legacy Organic Vodka
Selected by: ShortList.com
Notes: Berry fruits, rich creams, marshmallow
This is it. According to the World Vodka Awards (the well respected branch of the reliably raucous World Drinks Awards), Bainbridge's Legacy Organic was the finest vodka money could buy in 2014. Hailing from the west coast of the US, the organic tipple also managed to pick up the top prize for bottle design, leaving you bereft of excuses as to why you don't have it on your drinks shelf. 
---

Adnams Longshore Premium Vodka
Chosen by: ShortList.com
Notes: Creamy, intense, roasted cereals
If you were going looking for the best vodka in the world, you'd probably point your glass in the direction of Russia or Poland, right? The judges of the International Wine and Spirits Competition would have you making a much shorter trip - to Southwold, Suffolk. It's there that Adnams combines barely, oats and wheat to produce their gold-winning Longshore Vodka. Silky smooth, with a finish that hangs around for hours, you'll want to serve this all by itself, over ice. 
---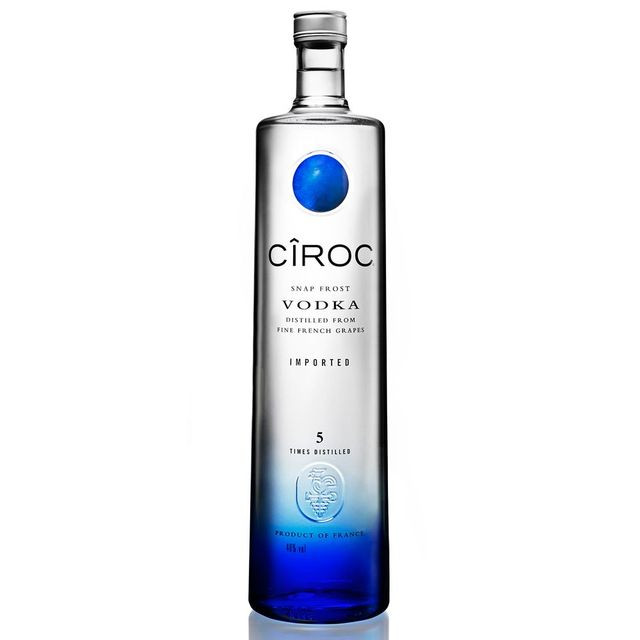 Ciroc 
Chosen by: James Fowler
Notes: Citrus, delicate
"A great mixing vodka that I tend to harmoniously pair with other grape based products. It is particularly beautiful in a vodka martinez twisted with Grand Marnier or a celebratory sparkling wine cocktail."
---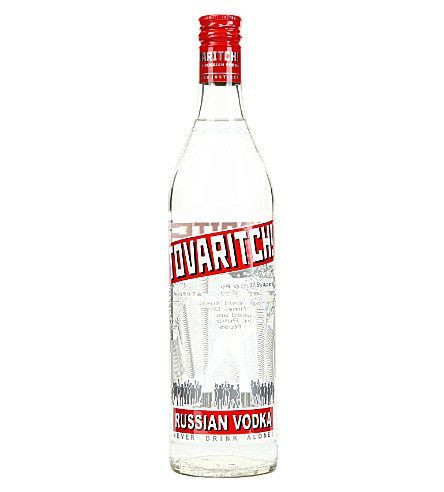 Tovaritch!
Chosen by: ShortList.com
Notes: Gentle, fresh, lemony
You don't have to drain your wallet to find a world class white spirit - the affordable Tovarich! has been collecting awards for the better part of a decade. Produced and bottled in St Petersburg, this is a vodka the Russians are quite proud of, which speaks volumes. Grab some friends (Tovarich is Russian for "comrade", but you knew that?), this is possibly the smoothest vodka in our list. 
---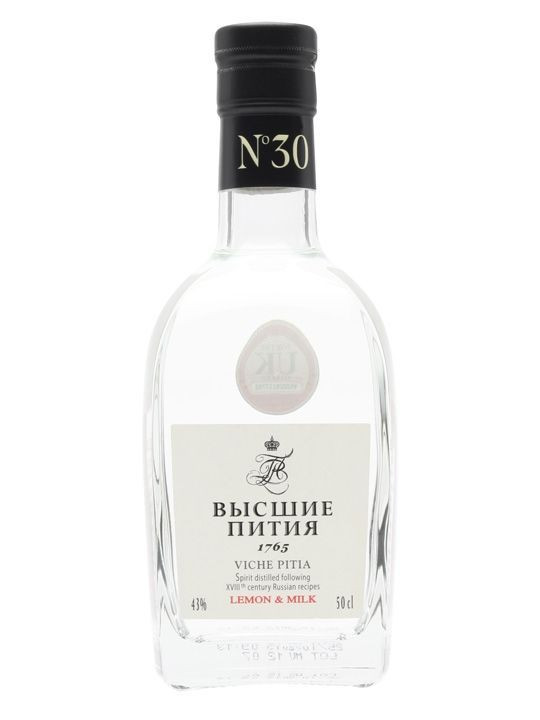 Viche Pitia Lemon On Milk
Chosen by: ShortList.com
Notes: Sherbet lemon, honey, cream
Lemon on milk? A recipe for curdling disaster, surely? Well Viche Pitia manages to pull it off. Using a Russian grain-based recipe, this French-Russian collaboration hails from the cognac region in the south-west of France. Awarded "Best Flavoured Vodka" at last year's World Vodka Awards, this is best served neat, in a shot glass, with a plate of "meat and fowl hors d'oeuvres". Or failing that, crisps. 
---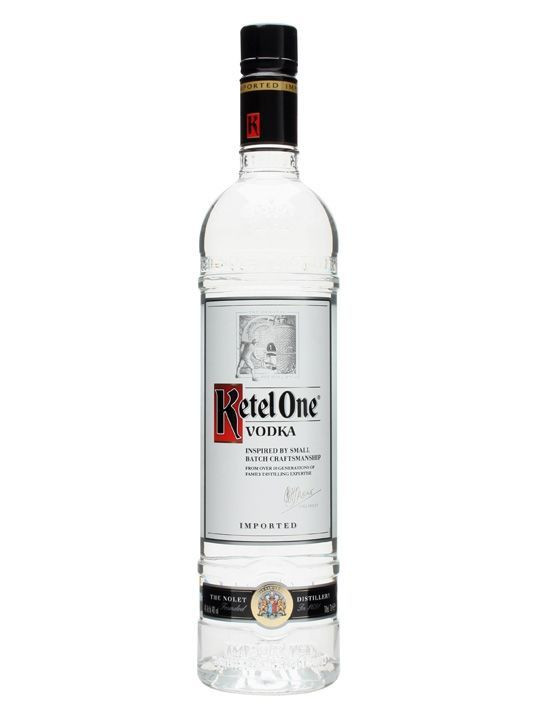 Ketel One
Chosen by: Alex Kratena and Simone Caporale of Artesian
Notes: Citrus, honey, orange
"Ketel One has some delicious characteristics, namely the lengthy taste sensation it leaves in your mouth brought about from being distilled in a pure copper still."
---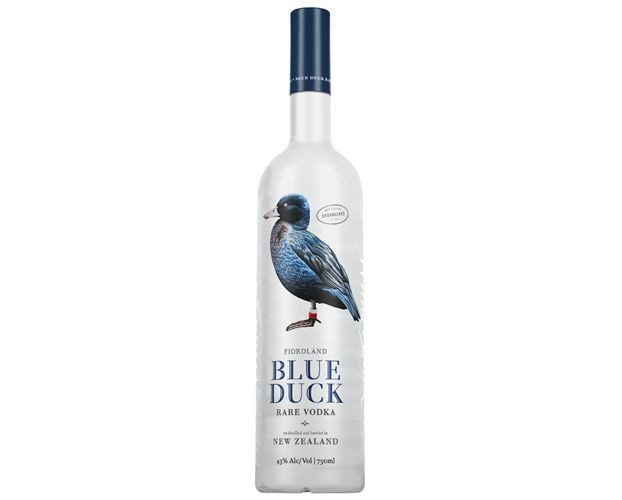 Blue Duck
Chosen by: ShortList.com
Notes: Clean, herbal, grassy
You're either going to have to travel to find this little water fowl, or import it. Distilled an improbable seven times to ensure a silky-smooth finish, the Blue Duck owes its clean, crisp flavour in part to the white-water source of its New Zealand home - claimed to be amongst the cleanest in the world. It waddled off with a double gold from the 2014 San Francisco Spirit Awards and a gold award from the USA's Fifty Best Imported Vodka list. 
---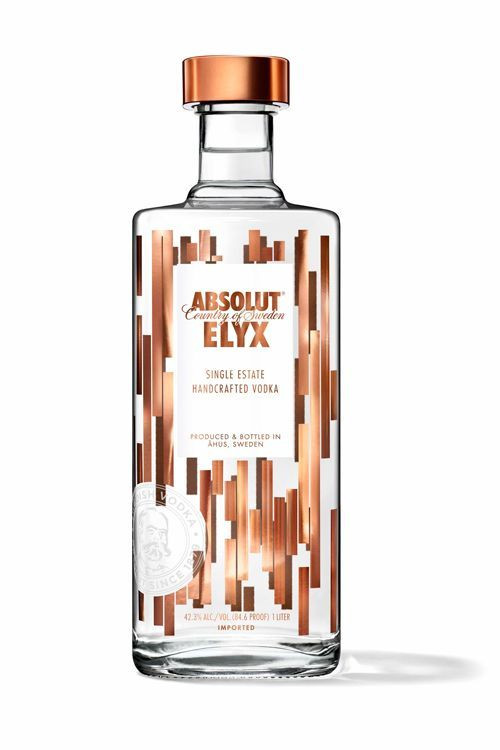 Aboslut ELYX
Chosen by: Alex Kratena and Simone Caporale of Artesian
Notes: Smooth, clean
"Our other favourite would have to be Absolut ELYX because of its long tradition in supporting design and art, not to forget the single estate where it comes from. We use it in the DIGIDIVA at Artesian - a great example on how brands can support the innovative design for cocktail serves from bartenders."