ShortList is supported by you, our amazing readers. When you click through the links on our site and make a purchase we may earn a commission.
Learn more
After they teased us at the Super Bowl with this taster, and tempted us for what feels like eight thousand years about its arrival, the Toy Story 4 trailer is here. It looks…OK.
Andy is off the scene as we know (that guy must be married with kids of his own now, maybe even divorced, petition for a spin off film about him trying to get his kids back? Anyone?) and our new human master is Bonnie, whose favourite toy is a new character, Forky, a spork with two googly eyes and a denial complex about being a toy at all.
Plus, everyone's favourite Keanu Reeves voices an Evel Knievel style motorcyclist toy. So that's something to look forward to, if nothing else.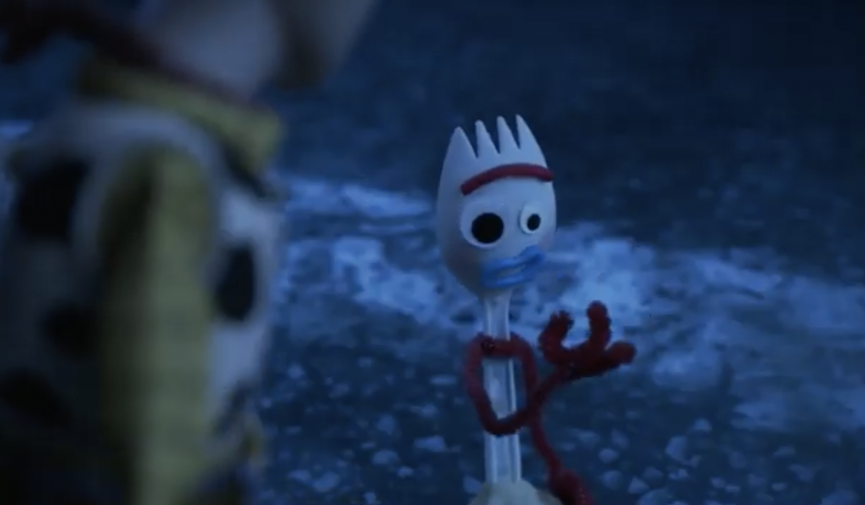 The problem comes when Forky refuses to be classed as a toy and makes a run for it to escape Bonnie's clutches. Woody goes after him (obviously) and then Buzz follows him (naturally) and the whole adventure begins. After getting chased by the creepiest bunch of dolls we've ever seen in an old toy shop, Woody bumps into Bo (Peep) who opens his eyes to what being a 'lost toy' could be like at a fairground.
If we're honest, it seems like the films might have been better if they'd ended after the extremely emotional third instalment. What can possibly be added to the story aside from a repetition of existing plots? It seems a lot of people on Twitter feel the same too:
So will Woody give up Bonnie and the rest of the gang for Bo and his new life at the funfair? Probably not, no, we all know what will happen. But we're going to watch it anyway, aren't we?
Related Reviews and Shortlists