ShortList is supported by you, our amazing readers. When you click through the links on our site and make a purchase we may earn a commission.
Learn more
The Lion King reactions are in and everyone feels the love tonight
Early critic reviews are extremely Simba-thetic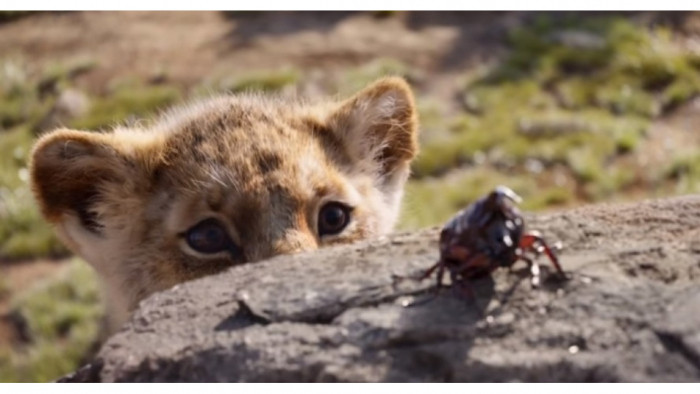 Remaking an animated classic is very much a double-edged sword. On one hand you have source material that's very strong and almost universally well liked. On the other, it already exists, so what's the point?
But Disney's live action remake of The Lion King (itself, arguably a remake of 1609 classic Hamlet, only with safari animals instead of Danes) is, thankfully, getting good early impressions from the press screenings. Here's a flavour of what the critics are saying ahead of its July 17 release date.
The Lion King... was more than anything i ever could've wanted. It was BEAUTIFULLY animated, paid the highest of honors to the original, and was packed with modern humor.

Seriously. See #TheLionKing. Please. It's a piece of art.
— Mica Burton (@MicaBurton) July 10, 2019
"A piece of art" is pretty high praise, but impressively it gets more effusive with each 280-character review you read.
#TheLionKing is visually and audibly astounding! I've never seen anything like that on an animation level. It's so beautiful.

Seth Rogen and Billy Eichner really steal the show. Chiwetel Ejiofor is brilliant as Scar! It is so much fun. Great movie. pic.twitter.com/v62LHFIM7W
— Brandon Davis (@BrandonDavisBD) July 10, 2019
Davis isn't the only person to feel that Timon and Pumba steal the show all over again, just like they did in 1994.
#TheLionKing is a breathtaking visual cinematic achievement. I can't believe this is a CG animated movie. Timon and Pumbaa steal the show. It's a good Disney remake but was it necessary? Maybe not, but it's enjoyable and families are gonna love it.
— Peter Sciretta (@slashfilm) July 10, 2019
And yes, applause. Actual applause!
Been lucky to have attended a number of world premieres but not sure I've ever heard as much clapping during a movie as I did tonight at #TheLionKing . Was like being at a rock concert. Movie is going to make so much money. pic.twitter.com/rnU4qf92mt
— Steven Weintraub (@colliderfrosty) July 10, 2019
...though you may want to make sure you have a hankie on hand:
#LionKing I've only ever openly cried in 4 movies in my life. It's now 5! Movie is absolutely fantastic. Worthy of the 1994 original. Opening scene had me bawling like a slobbering baby. Hilarious, nostalgic, filled with heart. Loved it.
— John Campea (@johncampea) July 10, 2019
But hey, at least you'll be smiling while you're crying:
Oh man #TheLionKing delivers. It's a visual masterpiece that will leave you smiling and crying the whole time. It's a true testament to the lasting effect Disney movies have on all generations. Timon and Pumbaa steal the show. And BEYONCE!!! #LionKing
— Beatrice Verhoeven (@bverhoev) July 10, 2019
Ultimately, two great versions of a movie are better than one, as one reviewer noted:
Did we need a live-action version of #TheLionKing? Maybe not. The OG Lion King still holds my heart forever, but this version is beautifully crafted by Jon Favreau, aptly voiced by great talent and all gives me all the feels on being back on Pride Rock. pic.twitter.com/aZYKpUrCh0
— Kit Bowen (@TheMovieKit) July 10, 2019
While full-length reviews aren't available yet, it certainly looks like Disney has another hit on its hands. Hopefully the first of many, given the studio has already committed to its entire movie output until 2027...
If you prefer your kids' films of the animated, rather than CGI variety, then be sure to check out our list of the
best Pixar films
.
Related Reviews and Shortlists