ShortList is supported by you, our amazing readers. When you click through the links on our site and make a purchase we may earn a commission.
Learn more
The John Wick: Chapter 4 reviews are in - and they are incredible
Keanu Reeves has another super-hit on his hands.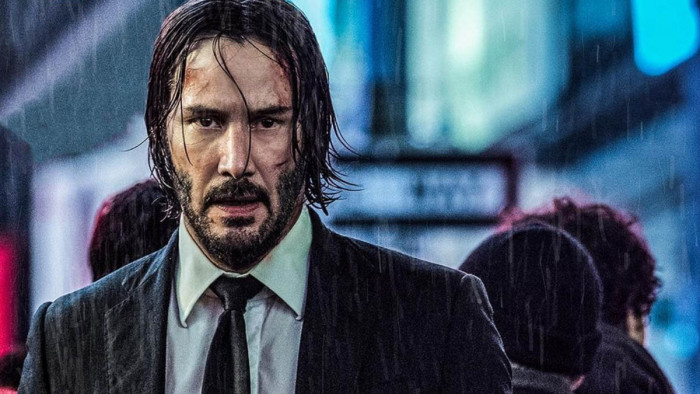 Those hoping that Keanu Reeves would avoid another fourth-film curse - we're looking at you The Matrix Resurrections - with John Wick: Chapter 4 are in luck, as the reviews are in and they are incredible.
The John Wick: Chapter 4 early reactions were already glowing but it is always wise to wait for the full reviews, to see which way the critical wind is blowing.
Well, the John Wick: Chapter4 reviews are in and this is the best-ever rated John Wick - according to Rotten Tomatoes.
It currently stands with a score of 93% with many saying that this is the best outing yet for the revenge-driven assassin.
Here are 10 spoiler-free reviews we've hand-picked to give you an idea of just what people are saying...
--- GamesRadar says about John Wick: Chapter 4: "With its near-three-hour run time, this is the longest entry in the series, which will undoubtedly prove a sticking point for some. But at its best, this Wick burns oh-so-brightly."
WhatToWatch reckons that "John Wick: Chapter 4 is a blast. The best action movie of the year, and perhaps the best in the genre since Mad Max: Fury Road."
Screen Crush notes that John Wick: Chapter 4 "ain't a 'chapter.' It's a whole damn book — a glorious, nightmarish, biblical compendium of all manners of asskickery."
Starburst says that the new John Wick is "absolutely the best of the bunch, even if it does occasionally feel like too much of a good thing."
Nerdist reckons this is one of the best action movies ever, writing: "John Wick: Chapter 4 hasn't usurped that crown from George Miller's classic, but that's about the only compliment you can't give it. And like Fury Road, the film has changed what an action movie can be."
RogerEbert.com says that John Wick: Chapter 4 "has that contagious energy we love in action films—a whole room of people marveling at the ingenuity and intensity of what's unfolding in front of them. It's a movie that's meant to be watched loud and big. John Wick has fought hard for it."
The BBC notes that "In Chapter 4, John Wick goes full James Bond, globe-trotting and shooting his way through glamorous cities, with action that is even more spectacularly staged."
IGN loves it, noting: John Wick: Chapter 4 stands above its predecessors – and the past decade's worth of action films as a whole – as a modern epic, something Keanu Reeves and Chad Stahelski have been driving at since 2014.
Empire is a little cooler about the whole thing, explaining: "If you're not up for a film that's nearly three hours of wall-to-wall fighting, this chapter might get on your wick. That fighting, though, is a bone-crunching, butt-clenching masterclass."
The Guardian is also a bit jaded, but dos write: "The most faithful faction of the Wick fandom will undoubtedly be pleased to see their belief that you can't have too much of a good thing put into practice."
John Wick: Chapter 4 is out on the big screen 24 March.
Related Reviews and Shortlists