ShortList is supported by you, our amazing readers. When you click through the links on our site and make a purchase we may earn a commission.
Learn more
John Wick: Chapter 4 early reactions are in - this is what the critics are saying
These reactions are getting us very excited for the new John Wick.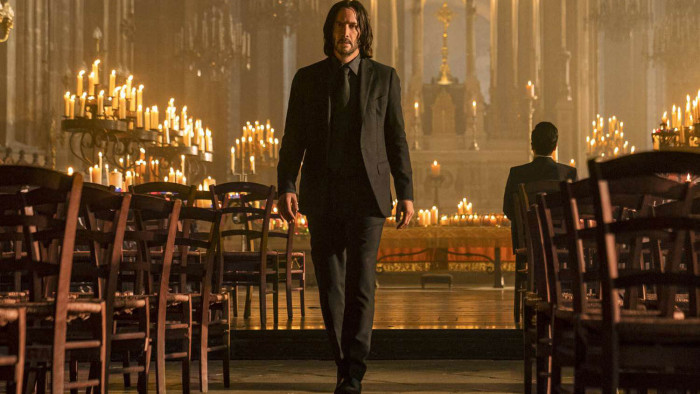 John Wick is a franchise that you can't help but love. For a stars, it stars Keanu Reeves who is perfect in the role as the assassin who turns on the assassins after his wife passes and his dog is killed.
It's great to see Keanu in such a role in a movie franchise that has push the limits of so-called 'gun-fu', while giving a number of fantastic actors a slew of fantastic roles.
The series is now in its fourth chapter and, from the early reactions, we are all in for a wild ride when it hits the big screen 27 May.
While the world waits to see the movie on the big screen, here are some John Wick: Chapter 4 early reactions, where the movie is being hailed as one of "greatest Hollywood action movies ever made."
--- #JohnWick4 is, at least from a technical pov, one of the greatest Hollywood action movies ever made. It's visually gorgeous w/ stunningly complicated & creative setpieces. I honestly don't know how they safely did some of these scenes. It's a towering artistic achievement. pic.twitter.com/LljisftZBp
— Scott Mendelson (@ScottMendelson) March 6, 2023
#JohnWick4 is the best movie I've seen in ages!

It's like a Greek epic that's, yes, full of unparalleled action (and guns), and the set pieces are phenomenal. But it's also about relationships and love. What a breathtaking, heartrending story! I can't wait to see it again. pic.twitter.com/n5cJjWa73B
— Vanessa Armstrong (@vfarmstrong) March 6, 2023
#JohnWick4 is action cinema at its finest. This breathtaking, bloody and ballistic ballet delivers a bone-crunching crescendo to one of the greatest action franchises of all time. Pure power, #JohnWick4 is as exhilarating as it is exhausting. Reeves' Wick transcends icon status. pic.twitter.com/1tn6syfz6E
— Simon Thompson (@ShowbizSimon) March 6, 2023
#JohnWick4 is an action-packed, bloody, kill-fest, and that's what makes it good! I normally don't love so much action in my movies but Stahelski makes every frame count. Yes, it's ridiculous. Yes, it's video game logic. Yes, it's extra as hell. Yes, I will be watching again! pic.twitter.com/D56ODsTTcq
— therese lacson • 宋蕾蕾 (@bamfpire) March 6, 2023
Brawny, bold & badass, #JohnWick4 brilliantly balances vested stakes with an absolutely spectacular, high octane thrill ride. A soaring, searing, scorching chapter in the saga. The wildest time you'll have at the movies this year. A pure adrenaline rush. pic.twitter.com/eUmJRfnwJw
— Courtney Howard (@Lulamaybelle) March 6, 2023
#JohnWick4's Donnie Yen, Hiroyuki Sanada, and Rina Sawayama are all scene stealers. Each has so much style, charisma, and talent on display to enrich the film as a whole.

Chad Stahelski also upped his game and droped one of my favorite action scenes, ever. You'll know it. pic.twitter.com/Id4IvUZBfJ
— The Brandalorian (@BrandonDavisBD) March 6, 2023
#JohnWick4 continues with the visceral and brutal action. We finally get the conclusion to the story, and the film brings the action to a higher level with armored ninja, fiery weapons, epic one-shot scenes, and more. Donnie Yen is definitely icing on the cake. pic.twitter.com/7N0utxj772
— John Nguyen (@JohnSpartan300) March 6, 2023
At times, #JohnWick4 feels like a video game come to life. (And I mean that as a compliment.) So many of Keanu Reeves' fight sequences felt like boss battles. I get a kick out of how the franchise continues to find creative ways to turn mundane objects into deadly weapons. pic.twitter.com/JA1K5kTG3n
— Kirsten (@KirstenAcuna) March 6, 2023
Related Reviews and Shortlists