ShortList is supported by you, our amazing readers. When you click through the links on our site and make a purchase we may earn a commission.
Learn more
The traditional road race? For wimps. Andrew Dickens joins the extreme-running cult.
Sometimes you kick, sometimes you get kicked.
For months, these thoughtful lyrics from INXS have been my inspirational mantra as I prepare for today, the biggest physical challenge of my mostly unchallenging life. But now, I'm pretty certain Michael Hutchence is cursing me from beyond the grave.
I'm running the Two Bays Trail Run, an off-road ultramarathon across Australia's Mornington Peninsula in the middle of their summer. I say running, it's more like scraping now. After 30 of the race's 35 miles, my wretched feet drag so low that I'm hitting every root, rock and protuberant molecule on the course; it feels like nature's putting the boot in.
And why wouldn't it? I'm 39 with dodgy joints and a physique about as Kenyan as haggis; a year ago the farthest I'd run was six miles. I could've done a marathon and marathons are hard, so why add the 'ultra'? Why do something featuring snake-filled forests and hill climbs the height of The Shard? Why would anyone? Well, people are doing it – and in seemingly increasing numbers.
"Without a doubt there's a trend for people to push beyond the road marathon," says Steve Halsall, leading personal trainer and, for the past four months, my mentor. "Marathons have become very popular, so people think, 'What's next?'"
THE GAIN OF PAIN
On the way to the race, I'd asked fellow competitor and masochist Jon Lim, also 39 and now 'countless' ultras on from his first in 2012, why people did this.
"People have different motivations," he said. "Some people want to push themselves to the limits, some people did it to lose weight and just carried on. For me, it can feel like I'm meditating. Ultrarunning has more to do with the mind than physicality. You can train your body to run, but your mind gets you to the finish."
Me? I wanted to get fitter, impress women and to eat cake with abandon. But mainly I wanted the smug sense of achieving something I never thought I could and few people ever will – and certainly not in a Batman costume. "Are you doing a marathon?" people would ask. "Er," I'd reply, caught in embarrassment-pride purgatory, "technically it's an ultramarathon."
I wasn't bragging; saying it out loud motivated me, made me realise what I'd let myself in for. Except, as I was to discover, I had no idea what I'd let myself in for.
Under Halsall's guidance, I'd trained like a demon (I'd also drunk like a fish, but let's brush over that). I ran, cycled, did yoga, hit the gym – all while holding down a very important job in magazines.
I barely had a day off. Most people train for a marathon, but a marathon – in the beautiful Basque city of San Sebastián – was just part of my training.
Still, for four months I was unstoppable. I injured my right knee after two weeks, then again after two months, just for good measure. Every one of the 298 miles I ran caused pain, but I didn't have time for injury or illness. Instead I took ice-baths, willed away disease and shaved the middle third of my legs – a sight that brought me closer to tears than any physical pain – so the kinesiology tape holding my joints together would stick better.
My commitment and attention to detail was unrecognisable. In the week before the race, I stayed off the booze, kept to a strict diet and even flew business class on Singapore Airlines because its planes have the widest seats and you can pre-order nutritionally suitable meals. I was a machine. No, machines are fallible. I was a god. Some friends worried the race would kill me. Let it try, I thought, let it try.
"I think you need a certain mentality," says Halsall. "An all-or-nothing attitude. Not everyone has that."
Mountain man
All or nothing sums up how I feel at the start, but 'rock or a hard place' might be more appropriate; a mile from the start, I trip over one and land on the other, causing my right ankle to bruise and bleed. Nice start, but I carry on regardless. I'm even enjoying myself. The scenery is beautiful and, as a human snake of runners writhes through the undulating arteries of the peninsula's fields and woodland, everyone has great big grins on their faces.
Naturally, this enjoyment diminishes. The climbs are becoming sharper, the descents more unsteady. I'd prepared for the distance and duration, but underestimated the terrain, in particular Arthur's Seat – a steep, 1,000ft hill – which marks the halfway turning point. Up we go, down we go, turn and repeat. Here I feel myself break, physically. I was expecting to hit a wall, but not a mountain.
I'm not alone. Coming back, the human snake (it's actually more of a human centipede, but that phrase has been completely ruined) begins to stretch as people hit their own personal walls. Roughly a marathon in, I'm in a forest with no other human in sight. There's nothing to keep me going but sheer determination and the threat of snakes. This is what Jon meant about the mind getting you to the end.
I'd wanted to finish in seven hours, but the injuries have put paid to that; the bruised ankle and pre-knackered knee have steadily deteriorated, leaving me with a lopsided gait, like one of those pitiful gammy-legged pigeons. Now I just want to finish. I have to finish. The midday sun burns my pale Pommy shoulders, root after rock after root takes me down. F*ck you, INXS, this isn't fun any more. Only vivacious volunteers and random walkers keep my spirits up as I limp-run past. A large Chinese group screams, "Go number one!" Fat chance of that; I'm far too dehydrated.
The end is nigh
Eventually, I turn the final bend to see the finish line – up a hill, of course. Is this what it's like to lay eyes on your first child? As I cross (in 7:18:42, almost twice my road marathon time, stat fans), I do a weird limp-armed celebration unbefitting of the occasion.
I'm annoyed I didn't prepare something, but this is not my overriding emotion; that is sheer relief. My mantra has changed to 'never again'. Yet, as I look around at my fellow finishers, those grins are still there. Madness.
Then, as I limp to the car, now an embarrassment to gammy pigeons everywhere, I read the ribbon on my medal. '56km Endurance Machine' it says, and other, more positive, feelings flood in: that slightly smug sense of achievement I'd longed for and, significantly, dangerously, wonder. Would I go faster if I came back? How far could I run? Could I hop the circumference of Jersey?
And I understand people like Jon a little more: sometimes you kick, sometimes you get kicked – but sometimes you just get a kick.
Singapore Airlines flies four times daily from Heathrow to Singapore and daily from Manchester. Standard returns to Melbourne from £1,100 in economy; £4,565 in business class; singaporeair.com. For more on Melbourne see visitmelbourne.com/uk. For info on San Sebastián see sansebastianturismo.com. To enter the Two Bays Trail Run visit twobaystrailrun.com
Latest
Health & Fitness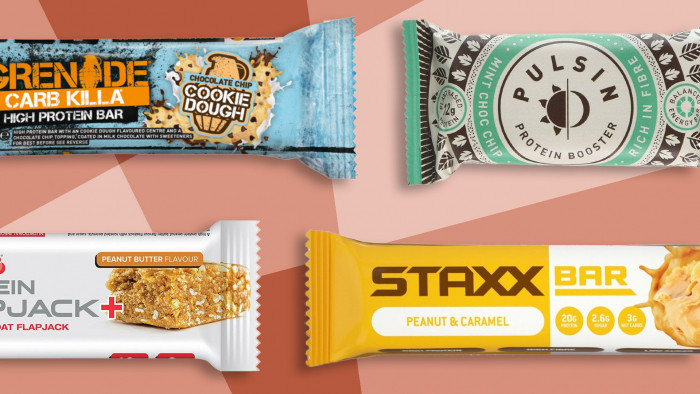 Best protein bars 2020: fuel your fitness
Health & Fitness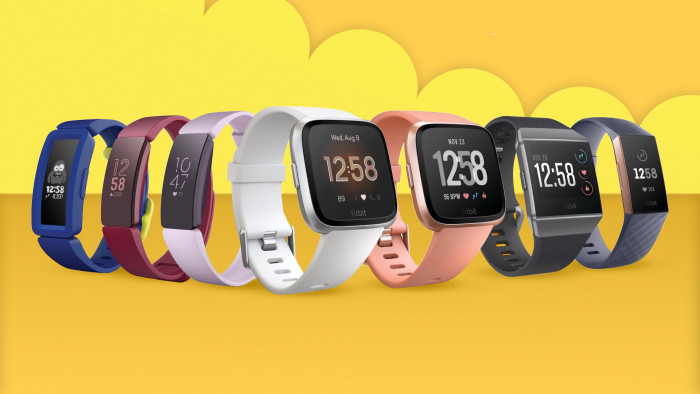 Best Fitbit 2020: which is the best Fitbit for you?
Related Reviews and Shortlists