ShortList is supported by you, our amazing readers. When you click through the links on our site and make a purchase we may earn a commission.
Learn more
The Amy Winehouse hologram tour has been postponed, which feels like a good thing
The organisers cite "unique sensitivities"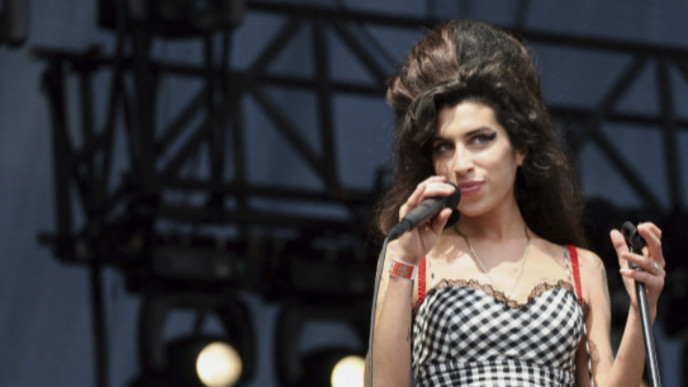 The announcement last year that a holographic version of the late Amy Winehouse was going on tour wasn't greeted with unanimous joy. Some of those close to the singer, particularly her father Mitch, who controls her estate and agreed to the concerts, have been accused of exploiting her legacy.
Now, though, the company doing the tour have postponed it indefinitely. BASE Hologram, who have previously done events featuring holographic likenesses of Roy Orbison and Maria Callas, put a statement on Twitter announcing that, due to "unique challenges and sensitivities", the tour was on hold.
BASE Hologram's senior vice president, Gary Shoefield, who was played by Ant McPartlin in the film Alien Autopsy, is something of a specialist when it comes to holographic rights. He sorted out the "digital resurrection rights" for Whitney Houston, Liberace, Nat King Cole and Buddy Holly. BASE's CEO Brian Becker told Billboard earlier this year that continued healthy sales of Winehouse's output were what initially led to the project. "People have such an emotional connection to music, and they have certain expectations," he said. "The biggest responsibility we have is recognising that and being sensitive to it – but at the same time, creating something entertaining and satisfying."
Hologram is a slightly misleading term to use for how these things work – they involve videoing a performance by a stand-in from every possible angle, and using CGI to painstakingly give them the face of the star (interestingly, GQ spoke an an actress who may have unwittingly auditioned for the body-double role thinking she was auditioning for a film). This was the process involved in, say, Tupac appearing at Coachella in 2012. 
The ethics surrounding such things are pretty unclear – as with 'deepfakes', it is all too easy to use the technology to make it appear people are saying and doing things they wouldn't necessarily endorse. 
It feels like there are better ways to pay tribute to a musician you love than watching a special effect of someone dressed up as them lip-syncing to a track while people who never met the artist in question make money (although it is worth pointing out that proceeds from this tour were going to go to the Amy Winehouse Foundation, a charity dedicated to fostering drug and alcohol abuse awareness among young people). 
The Amy Winehouse hologram tour might not be happening for a while. Her records still exist though.
(Pic: Getty)
Related Reviews and Shortlists