ShortList is supported by you, our amazing readers. When you click through the links on our site and make a purchase we may earn a commission.
Learn more
Spotify's new feature lets you look back on the music you listened to most in 2017
There's no hiding your real tastes Throughout our lives, we've spent time twisting the truth to let others think we're cooler than we actually are.
Favourite films? Oh, it's this awesome arthouse European one you won't have heard of. What's that? Oh, no, I don't need subtitles.
Books? Yeah I've absolutely read that 1,000-pager on the shelf in my room. It definitely isn't just there for show. And sure, that perfectly-made bed is how my room normally looks, I definitely don't usually have a pillow fort there.
There's a pretty big problem developing, though: all the technology which opened us up to a greater capacity to bullshit has also begun grassing us up to our mates.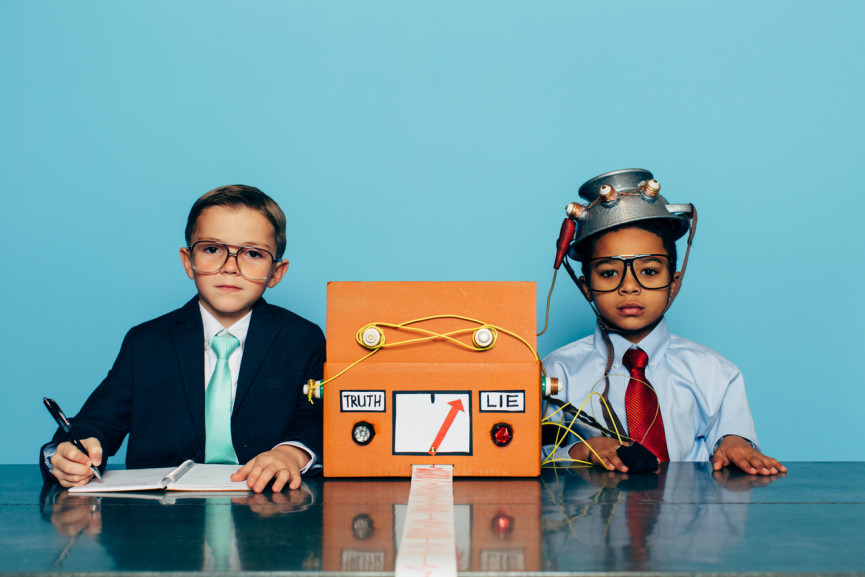 The latest example comes from Spotify, who aren't letting you pretend you exclusively listen to that cool album any more.
The streaming service – through the 'My 2017 Wrapped' mini-site – breaks down the artists, songs and even the genres you've listened to the most in 2017.
Even better (or worse, depending on your point of view), it invites you to guess your most-played – as if it's testing you.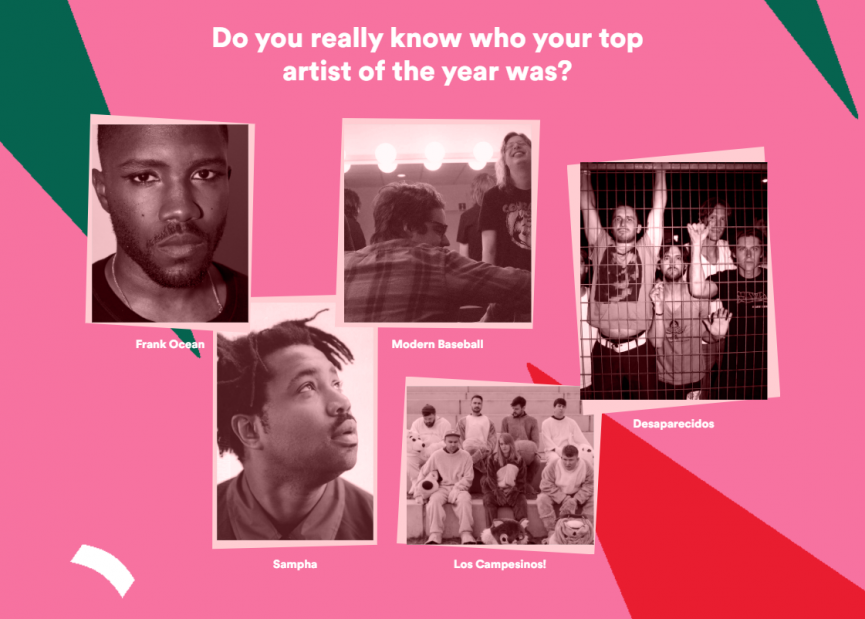 Now, I'm well aware that, by agreeing to write this article, I fell into the trap of putting my own tastes on show for you to all relentlessly mock.
Still, look at the lovely little graphic they've created for your 'most played' section. It's so clean and shiny!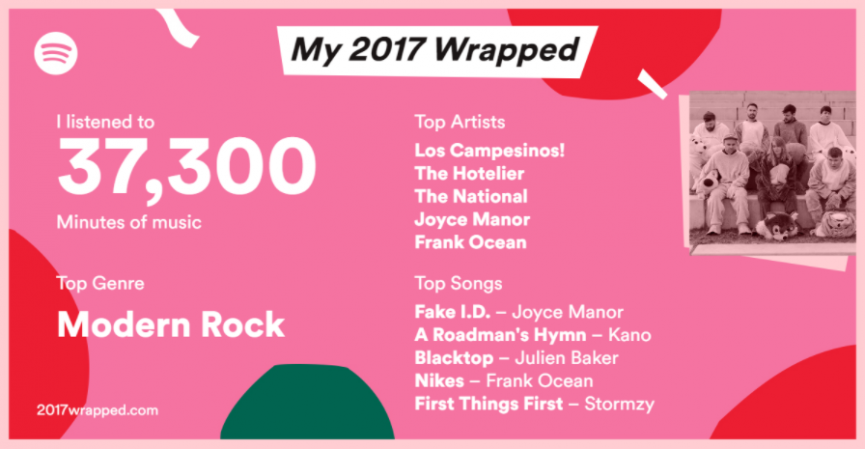 There are also two playlists curated for anyone who goes through My 2017 Wrapped. The first compiles your 100 most-played tracks of 2017, which for me are mostly divided into every track from several different albums jumbled up.
And then there's the second playlist, helpfully entitled 'The Ones That Got Away'. It's full of tracks you didn't listen to in 2017, but which – based on your general habits – you'd probably like.
Of course, now you've gone through and found out your top album of 2017, why not find out what that album says about you as a person.
(Images: SpotifyPixabay/iStock)
Related Reviews and Shortlists