ShortList is supported by you, our amazing readers. When you click through the links on our site and make a purchase we may earn a commission.
Learn more
Sony may be working on virtual reality gloves for your PSVR
The future of the past is coming tomorrow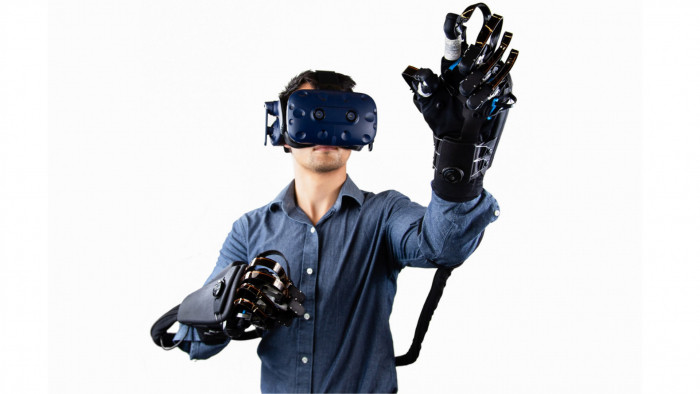 VR is already an exciting proposition. Who doesn't want to immerse themselves in the fantastical worlds of the games that they love?
But it doesn't stop there. In fact, it looks like we could be getting something even more exciting, with Sony filing a patent suggesting that VR gloves could be on the agenda too.
Okay, okay, we admit it – it's hard to feel thrilled by anything that includes the word "gloves". But reading Sony's plans for the item and it's hard not to get excited. The glove would have "haptic feedback" – which basically means that you'd be able to touch things in-game, picking items up and feeling them in your hand.
This would even include the texture of an item: you pick up an apple, it feels like an apple. You pick up something heavy and metallic and you feel that too. When it comes to VR, this could have a huge impact – the whole point being that the experience is immersive.
The patent also suggests gloves are just the start: the technology could also be applied to "a hat, footwear, pants or shirt" – a full body experience, in short. When things happen to your character – when they're "being held, moved, crushed, tossed, dropped, felt, rubbed, squeezed or pressed", as tech site Engadget puts it – you'll feel it too.
They're not the first to come up with the concept. Haptics company Haptx released a glove development kit late last year, providing VR designers the opportunity to incorporate touch into their games.
We can't get fully excited yet – after all, the gloves and suit are currently just at patent stage, so if they do come to fruition they won't be ready for consumers for a long time yet.
But in talks about its new PS5, Sony has promised "immersive" gameplay – and what's more immersive than a tactile experience?
Related: Best PSVR games

Related Reviews and Shortlists