ShortList is supported by you, our amazing readers. When you click through the links on our site and make a purchase we may earn a commission.
Learn more
Secret Invasion reactions revealed - what the critics are saying
Is this Marvel's Andor? Some critics seems to think so...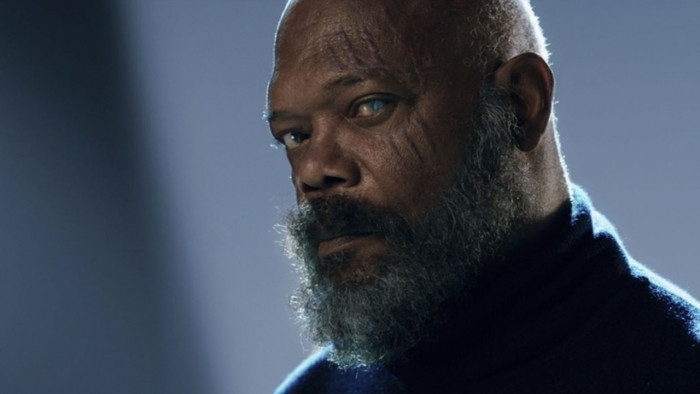 Early critical responses to the first two episodes of Secret Invasion are in, and it sounds like we could be in for one of the best Marvel TV shows to date.
We've been eagerly awaiting the release of Marvel's Secret Invasion TV show, as it makers claim the series will be something a little different to the Disney Plus TV show norm. A stack of film critics, entertainment writers and content creators have been shown the first couple of episodes as part of a launch event that took place on June 13.
The vibe of the show was always going to be separated from classic Marvel, as Secret Invasion centres around Nick Fury, and is intended to be more of an espionage thriller than a superhero joint.
Here are some of the more positive reactions posted up on Twitter in the last few hours:
#SecretInvasion aka OLD MAN FURY is a brutal and dark #MCU series that uses the spy thriller set up to explore the themes of survivalism and integration.

There are some SHOCKING moments of violence!

And great acting from back to front with a deliciously good #OliviaColman !! pic.twitter.com/JlJKzkKST4
— John Rocha aka The Outlaw Nation (@TheRochaSays) June 14, 2023
Wooowww

I enjoyed the first two episodes of #SecretInvasion . It's a unique tone for the MCU - mature, gritty, and mysterious it reels you into a story about refugees and a power struggle within the Skrulls. Jackson is phenomenal per usual along with the rest of the cast! pic.twitter.com/48Ys4th24l
— Leo Rydel (@GeeklyGoods) June 14, 2023
Secret Invasion is something different from Marvel. For long, we've had the same multiverse stuff, and this is a breath of fresh air for people who want something more out of their Marvel TV. Sam Jackson and Ben Mendelsohn are amazing once again. Be paranoid. #SecretInvasion#MCUpic.twitter.com/lzkC3vvN4N
— Hunter Bolding (@HunterBVideo) June 14, 2023
— Hunter Bolding (@HunterBVideo) June 14, 2023
As promised, it sounds like Secret Invasion will be darker than the usual Marvel fare, laced with paranoia from a character much more vulnerable than the leads of other shows.
However, not all the responses were entirely positive. Here are a couple of the more mixed reactions:
After seeing the first two episodes of #SecretInvasion I really like the murky little direction it's going in. The espionage vibes are top notch (although the meandering plot does get in its own way at times). The standout for me is Olivia Colman's cheeky scene-stealing spy. pic.twitter.com/cBvge4snqG
— Eammon Jacobs (@EammonJacobs) June 14, 2023
I think #SecretInvasion is okay so far. I like that it is a little more adult oriented than other Marvel stuff and I'm at least interested in where the story is going, but it all feels lackluster and a little forced. Definitely not the dark spy thriller they've been selling. pic.twitter.com/hOETLdDDvq
— Charlie Ridgely (@charlieridgely) June 14, 2023
We're accustomed to seeing these early social media reactions significantly glowed-up from what the critical response ends up being. But perhaps we're just hearing from a more grounded bunch of entertainment writers this time around. Secret Invasion is, after all, going to hit Disney Plus in just a week's time on June 21.
The show sees Nick Fury team up with a bunch of Skrulls in order to stop a wider Skrull invasion of the Earth. There are just six episodes in Secret Invasion, meaning these early impressions are based on the first third of the show only. It's all still to play for.
Related Reviews and Shortlists