ShortList is supported by you, our amazing readers. When you click through the links on our site and make a purchase we may earn a commission.
Learn more
Ridley Scott has seen the new Alien movie and his response is perfect
The original Alien director has thoughts about the latest instalment...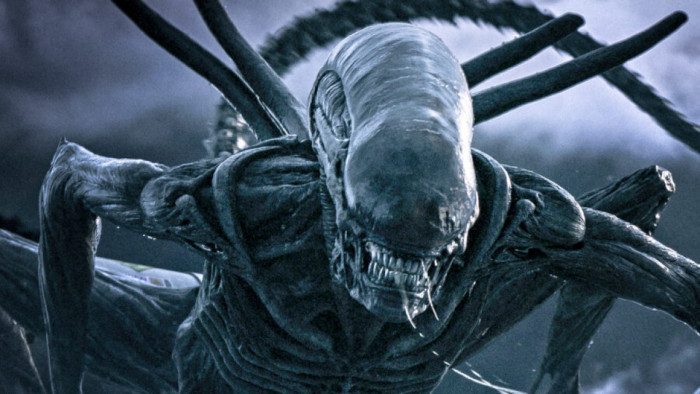 There's a new Alien movie in the works and its director Fede Álvarez is making sure that the gatekeeper of the franchise - Ridley Scott - is happy with the results.
Alien: Romulus is the ninth movie in the sprawling franchise, if you count the two AVP abominations and the two Prometheus films, which were also directed by Scott.
Álvarez is no stranger to re-igniting hallowed properties, having already given us a decent Evil Dead remake. His take on Alien is a standalone one, with the plot still under wraps.
As revealed back in November 2022, it's set to star Cailee Spaeny and the director has hinted that he is taking inspiration from the first two films, in a recent Twitter/X post.
Some of my bibliography when developing my Alien film. Did I missed anything? pic.twitter.com/uxYGLFkwdf
— Fede Alvarez (@fedalvar) October 14, 2023
The first Alien film was, of course, directed by Scott (he came back to the franchise for Prometheus and Covenant) and Álvarez has already shown Ridley an early cut of the movie, which wrapped back in July.
The reason Álvarez got the gig in the first place was because of an original idea he pitched to Scott and now he has his verdict... and it couldn't have gone any better.
Speaking to none other than Guillermo del Toro at the DGA Latino Summit 2023 - and picked up by Deadline - Álvarez revealed what Scott said to him after he showed him the film, revealing he wanted him to see it before anybody else.
"Everyone gave me the head's up that Ridley is really tough. He's really tough, particularly if it has something to do with his movies," explained Álvarez.
"He was really tough on Blade Runner [2049], which I thought was a masterpiece, and he had issues with it because it's really hard for him because it's his work…So I was like, 'There's no way I win this one'."
Regardless of this, Álvarez wanted whatever criticism was coming and wanted it in person, explaining: "I wanted to be in front of him and see him in the eye. I didn't want to get an email where it says 'Ridley says…'"
"And then he walks into the room and he did say, 'Fede, what can I say? It's f***ing great.'"
F***ing great! Impressive stuff.
You can read the full response on Deadline but Álvarez does note that it was one of the best moments of his life and Scott particularly liked the dialogue. Given he wrote the screenplay, too, then it's a double thumbs up for the new movie.
Fox is clearly happy with Alien: Romulus, too, pushing the movie to a theatrical release in 2024 when it was originally meant to be going straight to Hulu, like the also-brilliant Predator movie, Prey.

Related Reviews and Shortlists