ShortList is supported by you, our amazing readers. When you click through the links on our site and make a purchase we may earn a commission.
Learn more
Rebel Moon details revealed: Zack Snyder's 'Star Wars' looks epic
Netflix is hoping that Snyder's new movie becomes a huge franchise.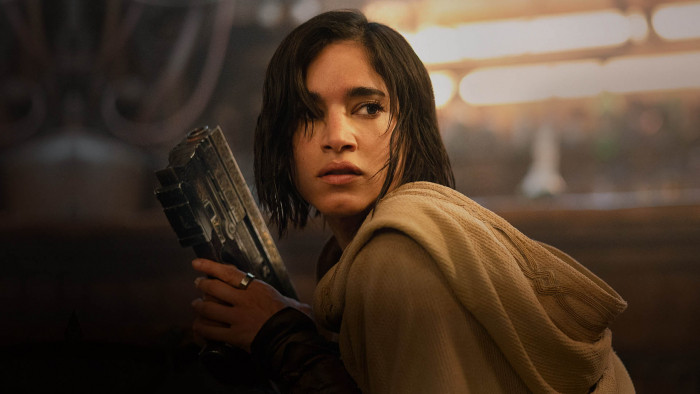 Before Disney took over Lucasflm and put its Micky Mouse mitts all over Star Wars, Zack Snyder was working on a possible movie set in a galaxy far, far away. While it never came to fruition, the idea never left him and we are now going to see just what he's planning, courtesy of Netflix.
Rebel Moon is Zack Snyder's latest project and, as its synopsis hints at, this is going to be something of an epic space adventure:
"A peaceful colony on the edge of the galaxy is threatened by the armies of a tyrannical regent named Balisarius. Desperate people dispatch a young woman with a mysterious past to seek out warriors from neighboring planets to help them make a stand."

The movie stars Sofia Boutella as Kora, as well as the likes of Djimon Hounsou, Ed Skrein, Charlie Hunnam, Cary Elwes, Jena Malone and Anthony Hopkins lends his voice.
Rebel Moon is set arrive in the biggest Netflix spot of 2023, 22 December. This is the same slot that Glass Onion was given which means that we may well see Rebel Moon on the big screen during the festive period as well.
Speaking to Variety about the project - which sees Snyder filming two Rebel Moon movies back to back - Ori Marmur, who co-runs Netflix's Originals movie studio, said:
"Zack came in with so much passion. This is a film that he's had in mind for decades. As you know, he's spent so much time working on other people's IP at other studios. We worked with him on Army of the Dead and we did things that others couldn't do. We made a film and then a prequel and launched a live experience.
"With Rebel Moon he wanted to push the envelope again. When we saw how big the world he created was we thought it would be better served as two pieces versus one film. It's the kind of story that can continue to grow. He thinks of it as his take on making something like Star Wars."

Netflix has a big slate of movies coming out in 2023, and Rebel Moon may well be the biggest but there's some great titles to look forward to.
As you can see from this Netflix 2023 teaser trailer, some big directors and stars have movies coming out.
Here's a bunch that we are really looking forward to:
Jamie Payne's Luther: The Fallen Sun - out March 10
Sam Hargrave's Extraction 2 - out June 16
Juel Taylor's They Cloned Tyrone - out July 21

F. Gary Gray's Lift - out Aug 25

David Yates' Pain Hustlers - out Oct 27

David Fincher's The Killer - out Nov 10
Main image credit: Netflix
Related Reviews and Shortlists