ShortList is supported by you, our amazing readers. When you click through the links on our site and make a purchase we may earn a commission.
Learn more
Best upcoming movies: exciting new films, revealed
All of the films to look forward to over the next 12 months.
2023 is shaping up to be an excellent year for movies. Some of the most highly-anticipated sequels are heading our way over the next twelve months, along with plenty of superhero movies to push us into phase five of Marvel's Cinematic Universe saga and further into the DC Extended Universe.
In our list below, we've selected some of the best movies in 2023, including action-packed stories to add to our favourite blockbuster franchises, like Mission Impossible, Indiana Jones and John Wick. There are reboots and remakes, including Wonka and The Little Mermaid, as well as original films that explore iconic characters, from Barbie to Oppenheimer.
We've included the release dates for each film at the time of writing, but bear in mind that some of these might change or be a little different across different regions. We've also added what we know so far about casting and plot, but in some cases details are still sparse.
Which movies are you most excited to see in 2023? Make your choice below, get voting if there's one you're particularly looking forward to and if we've missed anything, let us know in the comment box below.
Best upcoming movies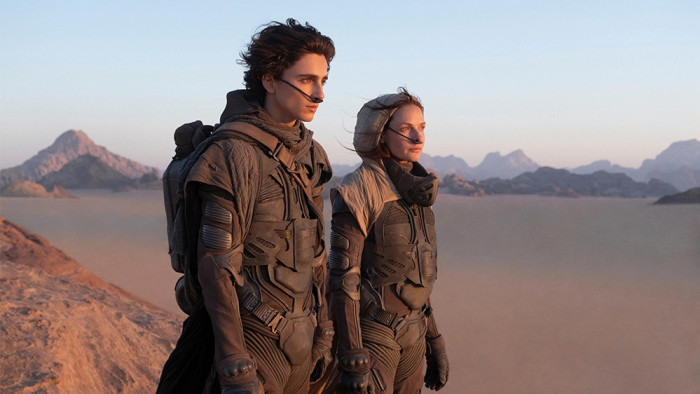 In Denis Villeneuve's first Dune movie, only half(ish) of Frank Herbert's 1965 novel was adapted for the big screen. Dune: Part Two will cover the second half, which means there's a lot of ground to cover. It'll follow the story of Paul Atreides (Timothée Chalamet) as he becomes more integrated into the Fremen way of life and closer to Chani (Zendaya). Rebecca Ferguson returns as Lady Jessica, Josh Brolin as Gurney Halleck and Stellan Skarsgård as the evil Baron Vladimir Harkonnen. There are some new faces, too, like Florence Pugh as Princess Irulan and Austin Butler as Feyd-Rautha, Baron Harkonnen's younger nephew.
Release date: November 3, 2023
Image Credit: Warner Bros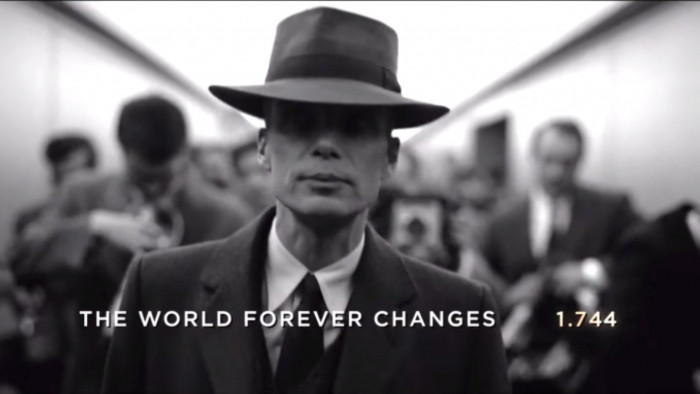 This highly-anticipated new biopic from Christopher Nolan is about J. Robert Oppenheimer, a theoretical physicist. He's often called the "father of the atomic bomb" because he was the manager of the Los Alamos Laboratory during the Manhattan Project. The movie is based on a book called American Prometheus: The Triumph and Tragedy of J. Robert Oppenheimer, written by Kai Bird and Martin J. Sherwin. Cillian Murphy is playing Oppenheimer, and he's joined by a fantastic cast, including Florence Pugh, Emily Blunt, Matt Damon, Robert Downey Jr., Rami Malek and Josh Hartnett, among others.
Release date: July 21, 2023
Image Credit: Universal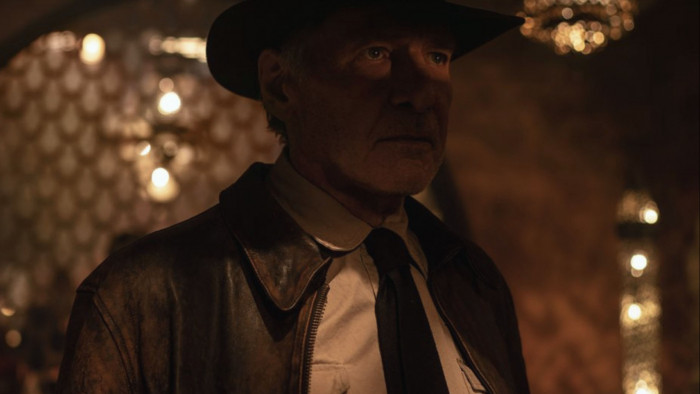 3

. Indiana Jones and the Dial of Destiny
James Mangold, the brain behind great movies like Walk the Line and Logan, has directed the latest Indiana Jones movie. It's set in 1969, a long time after Indiana Jones (played by Harrison Ford) chased after the Holy Grail in 1938. This movie plays out against the backdrop of the Space Race, and Jones is uneasy that former Nazis are working for the US government. It stars Phoebe Waller-Bridge as Jones' goddaughter Helena, Mads Mikkelsen as Jürgen Voller, a former Nazi hired by NASA, and Antonio Banderas as Jones' friend Renaldo.
Release date: June 30, 2023
Image Credit: Disney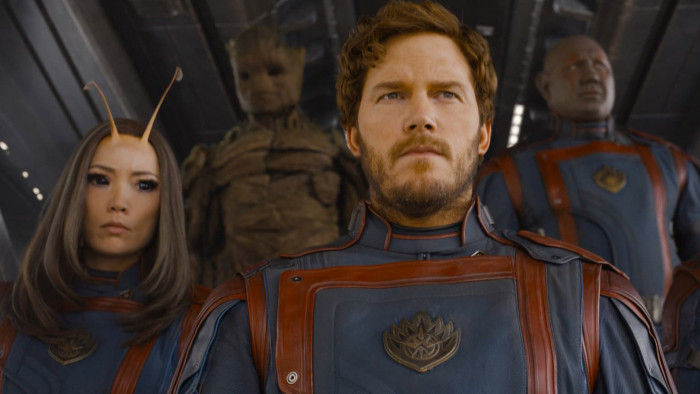 4

. Guardians of the Galaxy Vol. 3
We're looking forward to an uplifting hit of space-faring comedy in May 2023 when the third Guardians of the Galaxy movie arrives, which will be the 32nd movie in the MCU. Written and directed by James Gunn, our favourite guardians will reprise their roles. Adam Warlock (Will Poulter) will also appear after being teased at the end of Vol 2, as well as a new character called the High Evolutionary (Chukwudi Iwuji). We know that the Big Bad of this episode will threaten the well-being of one of the guardians. Considering the High Evolutionary is Rocket's creator, we predict the story might be focused on him.
Release date: May 5, 2023
Image Credit: Marvel Studios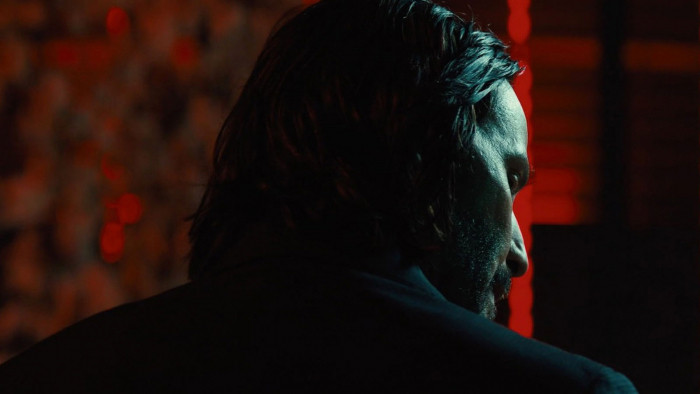 Is there a more ludicrous but lovable action franchise than John Wick? We've been looking forward to the fourth instalment for a few years after Covid delayed it, and we can now expect John Wick 4 to land in March 2023. We only have sparse details about John Wick 4 so far, but we already know John (Keanu Reeves) is at war with the High Table – they probably think he's dead – and, according to Lionsgate, he's found a way to defeat them but there's a brand new enemy for him to face before he does.
Release date: March 24, 2023
Image Credit: Lionsgate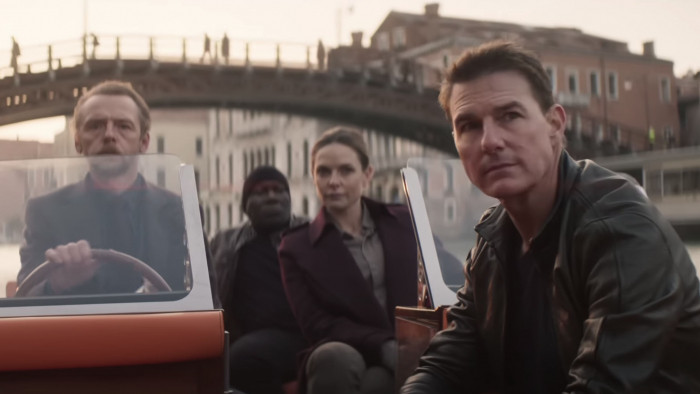 6

. Mission: Impossible - Dead Reckoning, Part One
The seventh instalment of the Mission: Impossible film franchise lands in 2023. No plot details have been released at the time of writing, but we can expect lots of high-energy escapades, fantastic stunts and edge-of-your-seat car chases. Familiar faces from the series will be back, including Simon Pegg as Benji Dunn, Rebecca Ferguson as Ilsa Faust, Ving Rhames as Luther Stickell and, of course, Tom Cruise as Ethan Hawk. The second part of the Dead Reckoning story, and the eighth Mission Impossible film, will be released in 2024 and will allegedly be Cruise's last.
Release date: July 14, 2023
Image Credit: Paramount Pictures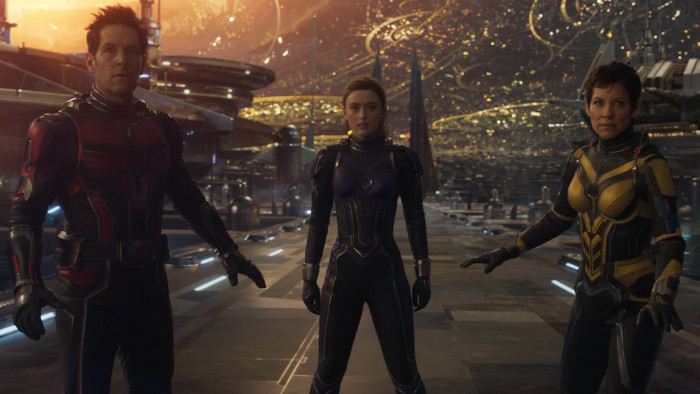 7

. Ant-Man and The Wasp: Quantumania
The latest Ant-Man movie has been delayed for more than a year, but we've got everything crossed that Ant-Man and The Wasp: Quantumania will finally land in 2023. It'll be the third Ant-Man movie and the 31st film of the MCU. Paul Rudd will return as Scott Lang / Ant-Man, and Evangeline Lilly as Hope van Dyne / Wasp. As far as the story goes, we know that Scott and Hope will team up with Hope's parents, Hank Pym (Michael Douglas) and Janet van Dyne (Michelle Pfeiffer) to explore the Quantum Realm. That's where they'll meet Kang the Conqueror (Jonathan Majors), a time-travelling, multi-dimensional antagonist.
Release date: February 17, 2023
Image Credit: Marvel Studios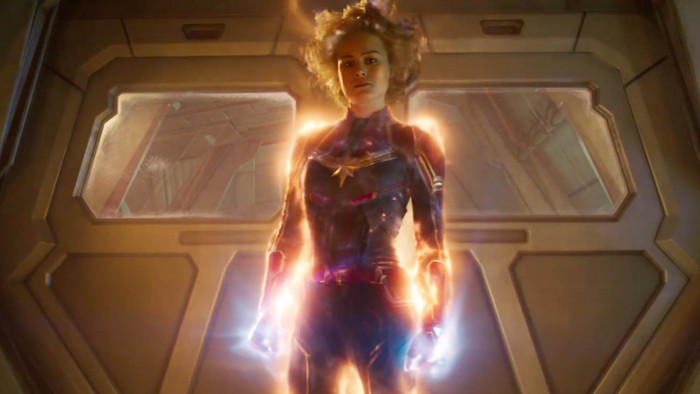 Yes, that's right, there's another Marvel film on the way next year, the 33rd film in the MCU. The Marvels is the sequel to Captain Marvel and all we know about the plot so far is that Carol Danvers / Captain Marvel (Brie Larson), Kamala Khan / Ms Marvel (Iman Vellani), and Monica Rambeau (Teyonah Parris) begin swapping places with each other when they use their powers and need to find out why. The movie is directed by Nia DaCosta, who was at the helm of the 2021 adaptation of The Candyman, and she'll be the first black woman to direct a Marvel Studios movie.
Release date: July 28, 2023
Image Credit: Marvel Studios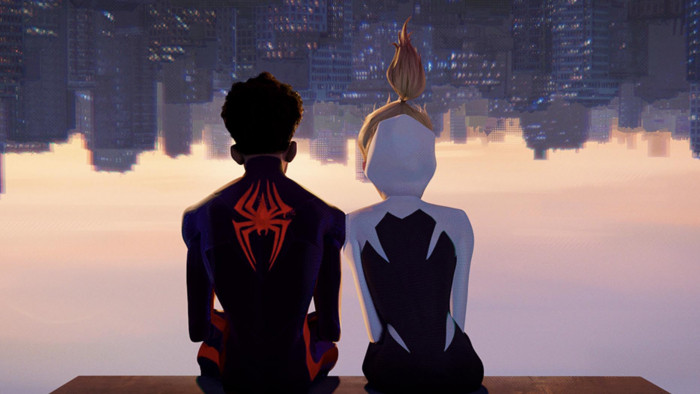 9

. Spider-Man: Across the Spider-Verse
Spider-Man: Into the Spider-Verse was a huge hit – it even won an Oscar – so there's a lot of buzz for the next movie, Spider-Man: Across the Spider-Verse. It was initially meant to come out in 2022 but has been pushed back several times. Like the first movie, this one is set in a multiverse of alternate realities called the Spider-Verse. We know that Miles Morales / Spider-Man (voiced by Shameik Moore) and Gwen Stacy / Spider-Woman (voiced by Hailee Steinfeld) will fight a powerful villain as they journey through the Spider-Verse with a team of other Spider-heroes.
Release date: June 2, 2023
Image Credit: Marvel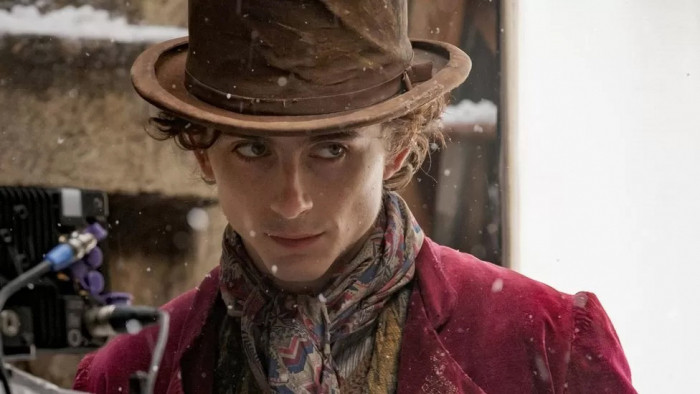 Have you ever wondered how the eccentric Willy Wonka became Willy Wonka? This movie is his origin story, a prequel to the 1964 novel Charlie and the Chocolate Factory by Roald Dahl. All we know about the story so far is that it's about one of Wonka's earliest adventures when he first met the Oompa-Loompas. Timothée Chalamet will star as Willy Wonka, and he's joined by Olivia Colman, Sally Hawkins, Keegan Michael-Key, and Rowan Atkinson, among others. Wonka is described as a musical fantasy and will be with us in time for Christmas 2023.
Release date: December 15, 2023
Image Credit: Timothée Chalamet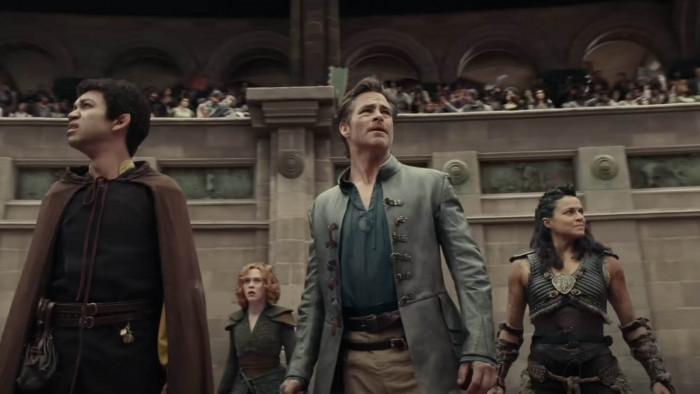 11

. Dungeons & Dragons: Honor Among Thieves
The popular role-playing game Dungeons & Dragons has already been made into a movie trilogy (and an animated TV show), but in March 2023, a shiny new reboot will land. All we know about the story so far is that a thief and several other unlikely characters join together to undertake a heist to steal a long-lost relic. There's a great cast to look forward to here, including Chris Pine, Michelle Rodriguez, Hugh Grant, and Regé-Jean Page.
Release date: March 31, 2023
Image Credit: Paramount Pictures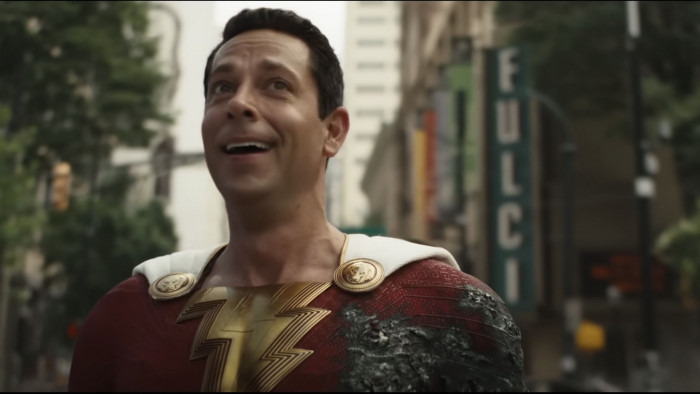 12

. Shazam! Fury of the Gods
Shazam! Fury of the Gods is the sequel to Shazam! and the twelfth movie in the DC Extended Universe. Zachary Levi returns as Shazam – a superhero with extraordinary strength, speed and flying abilities – alongside his teenage self, Billy Batson (Asher Angel) and his step siblings, who can now transform into superheroes by saying "Shazam!" They must fight The Daughters of Atlas, Kalypso (Lucy Liu) and Hespera (Helen Mirren) and stop them from destroying the world.
Release date: March 17, 2023
Image Credit: Warner Bros Creed III is the third instalment of the Creed franchise and the ninth in the Rocky franchise. Like the movies before it, this latest Creed story focuses on the son of Rocky Balboa's nemesis/friend, Adonis "Donnie" Creed. It's set five years after Creed II and is about Damian "Dame" Anderson (played by Jonathan Majors), a friend of Donnie's who has been serving a prison sentence and believes he now deserves a shot at Creed's success. Not only is Michael B. Jordan reprising his role as Donnie, but he's also making his feature directorial debut with Creed III.
Release date: March 3, 2023
Image Credit: United Artists Releasing/Warner Bros Pictures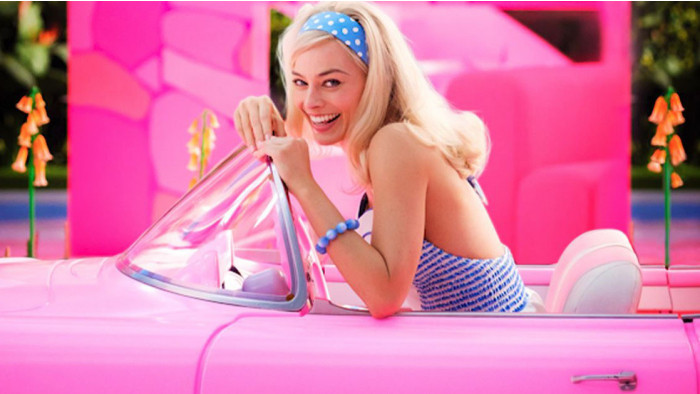 This highly-anticipated movie has already garnered a lot of hype after on-set photos of Margot Robbie (playing Barbie), and Ryan Gosling (Ken) were shared widely on social media - think bright neon costumes and rollerskates. Greta Gerwig, the director behind Little Women and Lady Bird, is at the helm of Barbie and co-wrote it alongside screenwriter Noah Baumbach. The story is about Barbie being banished from Barbieland and introduced into the real world.
Release date: July 21, 2023
Image Credit: Warner Bros.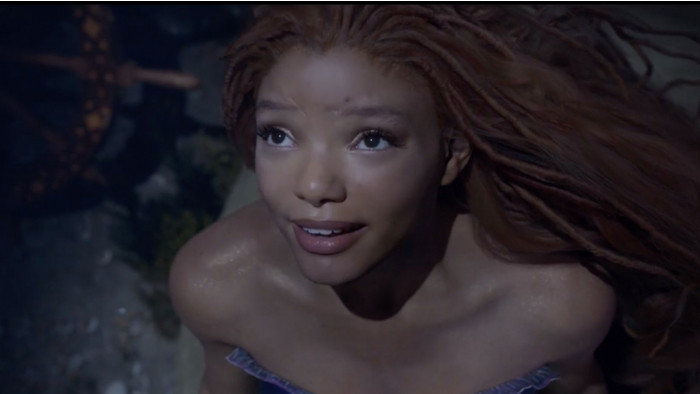 The highly-anticipated, live-action remake of Disney's The Little Mermaid is guaranteed to make a splash in May 2023. It's an adaptation of the 1989 animated film, so there's no mystery about the story. But expect a fresh take thanks to the real-life performances from Melissa McCarthy as Ursula, Awkwafina as Scuttle, Javier Bardem as King Triton and Halle Bailey as Ariel. Lin-Manuel Miranda, known for creating the hit Broadway musical Hamilton, is a co-producer and has written many songs for the movie too.
Release date: May 26, 2023
Image Credit: Disney
Related Reviews and Shortlists