ShortList is supported by you, our amazing readers. When you click through the links on our site and make a purchase we may earn a commission.
Learn more
Best upcoming movies: exciting new films, revealed
All of the films to look forward to over the next 12 months.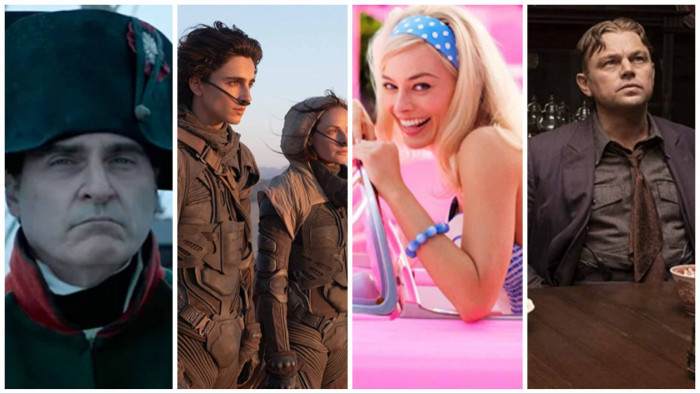 We're only halfway through, but it's safe to say that 2023 is already an excellent year for movies. Some of the most highly-anticipated sequels are heading our way over the next twelve months, along with plenty of superhero films to place us firmly into phase five of Marvel's Cinematic Universe saga and further into the DC Extended Universe.
We've updated our list below to include some of the best upcoming movies in 2023 that we're still waiting for, including action-packed stories to add to our favourite blockbuster franchises, like Mission: Impossible (even though this is out now, we've kept it in as it's release date is staggered around the world) as well as original films that explore iconic characters, from Barbie to Oppenheimer.
We've included the release dates for each film, but remember that some of these may change across different regions.
Which movies are you most excited to see in 2023? Make your choice below, get voting if there's one you're particularly looking forward to and if we've missed anything, let us know in the comment box below.
Best upcoming movies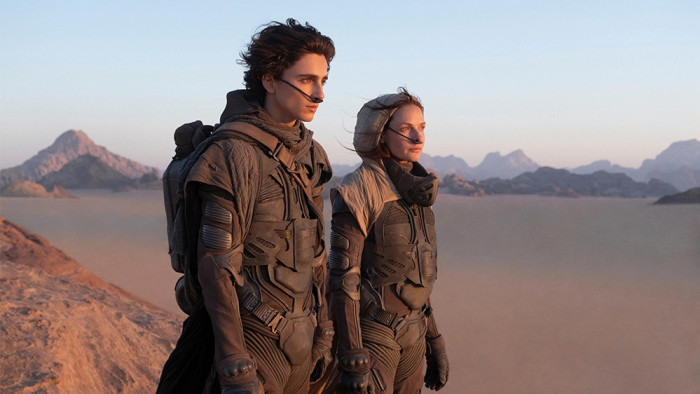 In Denis Villeneuve's first Dune movie, only half(ish) of Frank Herbert's 1965 novel was adapted for the big screen. Dune: Part Two will cover the second half, which means there's a lot of ground to cover. It'll follow the story of Paul Atreides (Timothée Chalamet) as he becomes more integrated into the Fremen way of life and closer to Chani (Zendaya). Rebecca Ferguson returns as Lady Jessica, Josh Brolin as Gurney Halleck and Stellan Skarsgård as the evil Baron Vladimir Harkonnen. There are some new faces, too, like Florence Pugh as Princess Irulan and Austin Butler as Feyd-Rautha, Baron Harkonnen's younger nephew.
Release date: November 3, 2023
Image Credit: Warner Bros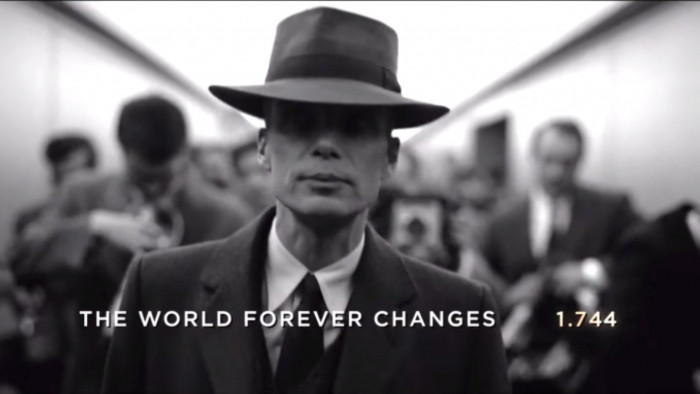 This highly-anticipated new biopic from Christopher Nolan is about J. Robert Oppenheimer, a theoretical physicist. He's often called the "father of the atomic bomb" because he was the manager of the Los Alamos Laboratory during the Manhattan Project. The movie is based on a book called American Prometheus: The Triumph and Tragedy of J. Robert Oppenheimer, written by Kai Bird and Martin J. Sherwin. Cillian Murphy is playing Oppenheimer, and he's joined by a fantastic cast, including Florence Pugh, Emily Blunt, Matt Damon, Robert Downey Jr., Rami Malek and Josh Hartnett, among others.
Release date: July 21, 2023
Image Credit: Universal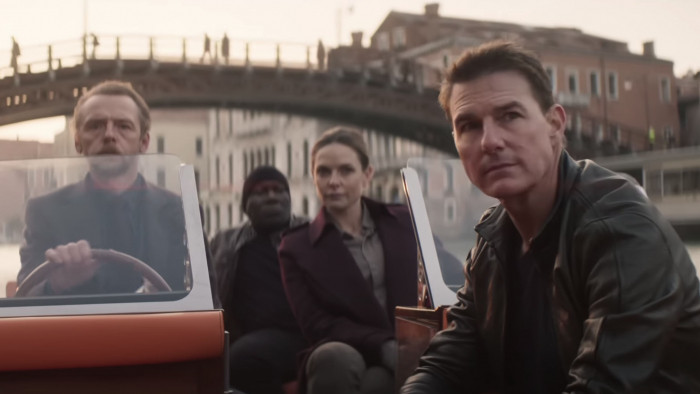 3

. Mission: Impossible - Dead Reckoning, Part One
The seventh instalment of the Mission: Impossible film franchise lands in 2023. No plot details have been released at the time of writing, but we can expect lots of high-energy escapades, fantastic stunts and edge-of-your-seat car chases. Familiar faces from the series will be back, including Simon Pegg as Benji Dunn, Rebecca Ferguson as Ilsa Faust, Ving Rhames as Luther Stickell and, of course, Tom Cruise as Ethan Hawk. The second part of the Dead Reckoning story, and the eighth Mission Impossible film, will be released in 2024 and will allegedly be Cruise's last.
Release date: July 14, 2023
Image Credit: Paramount Pictures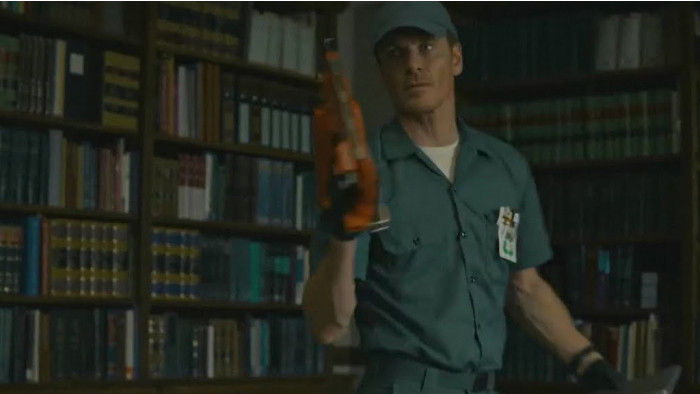 Director David Fincher has been at the helm of some of our favourite movies of all time, like Fight Club, Seven and Zodiac. That's why we're excited he's created a new movie set to be released later this year on Netflix called The Killer.
This story is originally based on the French comic book series of the same name about the life of an assassin. In the movie, Michael Fassbender plays The Killer, with Tilda Swinton, Charles Parnell and Sophie Charlotte also joining the cast in roles that have yet to be confirmed. Although very little has been released about the movie other than Fassbender's involvement, we're hoping this will be a dark and slick crime movie.
Release date: November 10, 2023
Image credit: Netflix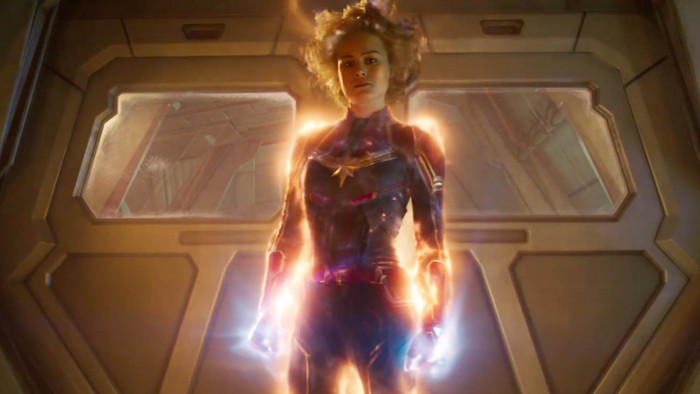 Yes, that's right, there's another Marvel film on the way next year, the 33rd film in the MCU. The Marvels is the sequel to Captain Marvel and all we know about the plot so far is that Carol Danvers / Captain Marvel (Brie Larson), Kamala Khan / Ms Marvel (Iman Vellani), and Monica Rambeau (Teyonah Parris) begin swapping places with each other when they use their powers and need to find out why. The movie is directed by Nia DaCosta, who was at the helm of the 2021 adaptation of The Candyman, and she'll be the first black woman to direct a Marvel Studios movie.
Release date: July 28, 2023
Image Credit: Marvel Studios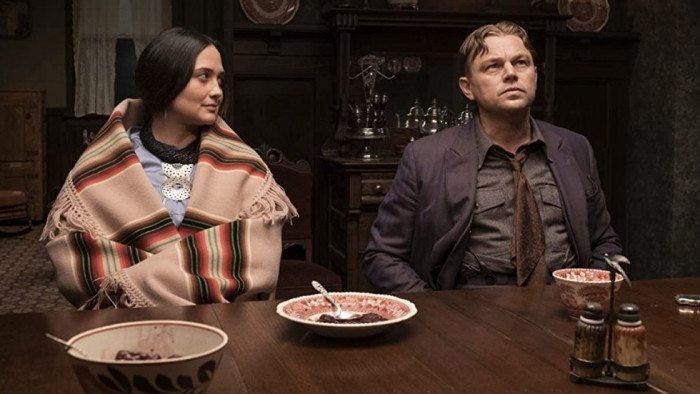 6

. Flowers Of The Killing Moon
Martin Scorsese has embraced streaming services wholeheartedly. The last movie he released, The Irishman, was through Netflix and his latest Flowers Of The Killing Moon will head to Apple TV Plus this October. Based on the true story of a series of Oklahoma murders in the Osage Nation during the 1920s, where oil was found, the movie had its premiere at Cannes and it's been touted as another masterpiece. Leonardo DiCaprio stars.
Release date: 20 October 2023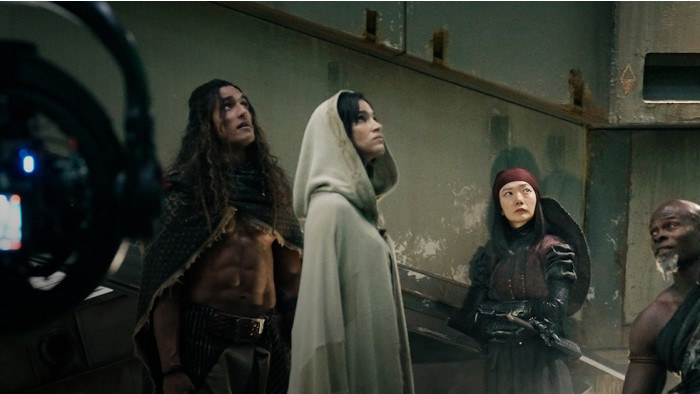 Originally meant to be a Star Wars movie - based on a spec script - this Zack Snyder directed movie has shape-shifted into its own sci-fi epic. It's certainly got a high concept plot: "When a colony on the edge of the galaxy finds itself threatened by the armies of the tyrannical Regent Balisarius, they dispatch a young woman with a mysterious past to seek out warriors from neighbouring planets to help them take a stand."
And the first images and trailer from the movie scream EPIC!
Release date: December 22, 2023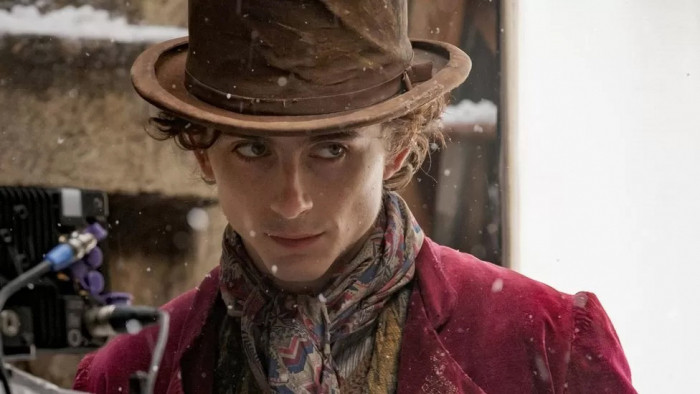 Have you ever wondered how the eccentric Willy Wonka became Willy Wonka? This movie is his origin story, a prequel to the 1964 novel Charlie and the Chocolate Factory by Roald Dahl. All we know about the story so far is that it's about one of Wonka's earliest adventures when he first met the Oompa-Loompas. Timothée Chalamet will star as Willy Wonka, and he's joined by Olivia Colman, Sally Hawkins, Keegan Michael-Key, and Rowan Atkinson, among others. Wonka is described as a musical fantasy and will be with us in time for Christmas 2023.
Release date: December 15, 2023
Image Credit: Timothée Chalamet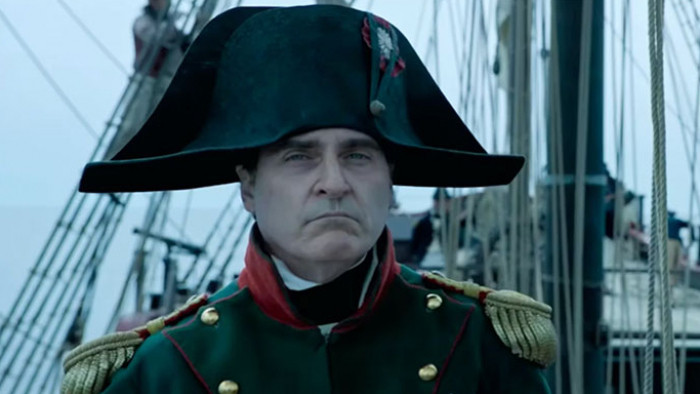 An epic Napoleon movie has been in the works for literally decades – Stanley Kubrick originally wanted to create a Napoleon biopic after 2001: A Space Odyssey – but now one version is set to hit Apple TV this November.
Napoleon is directed by Ridley Scott and Joaquin Phoenix stars in the lead role – what a creative combination. It's based on the true story of Napoleon Bonaparte, focusing on his rise to power and his relationship with Empress Joséphine (played by Vanessa Kirby). The latest Napoleon trailer looks impressive in terms of set design, costume, acting and tension, so we've got incredibly high hopes for this film. Fingers crossed it delivers.
Release date: November 22, 2023
Image credit: Apple TV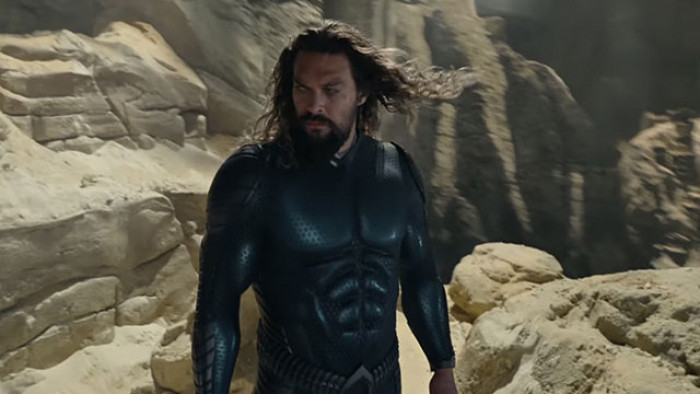 10

. Aquaman and the Lost Kingdom
Another DC Comics movies lands on our screens later this year, this time it's the return of Aquaman. This movie was allegedly pitched by Aquaman himself, or more accurately Jason Momoa, after the success of the first film.
According to sources, it'll expand on the worldbuilding established in the original movie and will follow the story of Aquaman's fight to protect Atlantis after an ancient power is unleashed.
This movie was meant to arrive earlier but is one of many to have been impacted by the pandemic. But it should arrive in time for the Christmas holidays.
Release date: December 20, 2023
Image credit: Warner Bros Pictures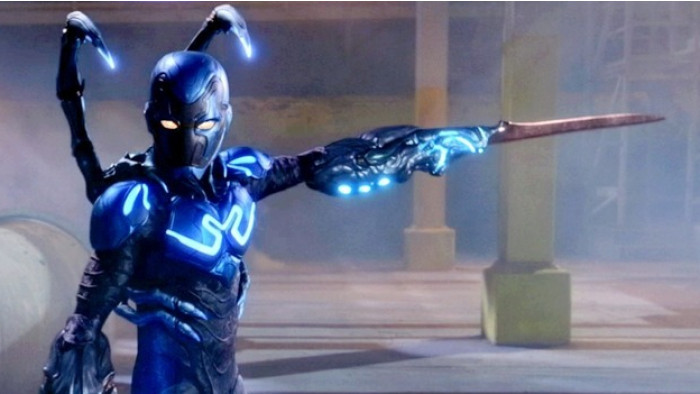 The second DC Comics movie in our list, Blue Beetle follows the story of a character called Jaime Reyes who becomes host to a powerful, biotechnological symbiotic force called the Scarab. Once they're paired, Jaime gets an exoskeleton and becomes the superhero Blue Beetle. The villain in this story is Victoria Kord (played by Susan Sarandon), a businesswoman determined to acquire the Scarab for herself.
The trailer for Blue Beetle certainly looks like a lot of fun and should be a huge draw for fans of DC Comics when it comes out in the summer.
Release date: August 18, 2023
Image credit: Warner Bros Pictures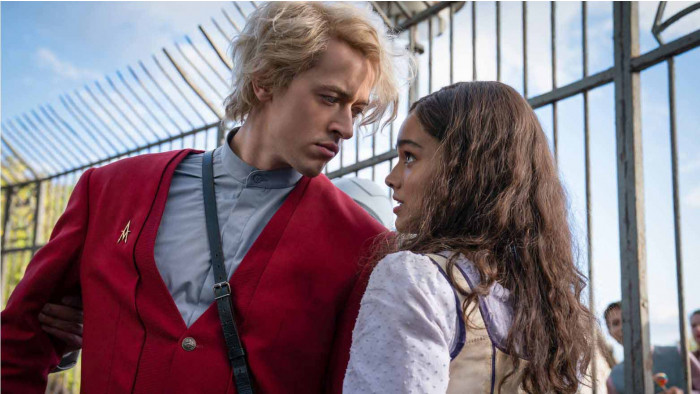 12

. The Hunger Games: The Ballad of Songbirds and Snakes
The Hunger Games movies were a massive success, so it makes sense movie execs would want to turn more of Suzanne Collins' novels into movies. The Hunger Games: The Ballad of Songbirds and Snakes serves as a prequel to The Hunger Games we all know and love.
This new instalment follows the story of a young Coriolanus Snow (the tyrannical President of Panem played by Donald Sutherland in the original movies), who is tasked with mentoring a young woman called Lucy Gray Baird in the 10th Hunger Games.
Release date: November 17, 2023
Image credit: Lionsgate Films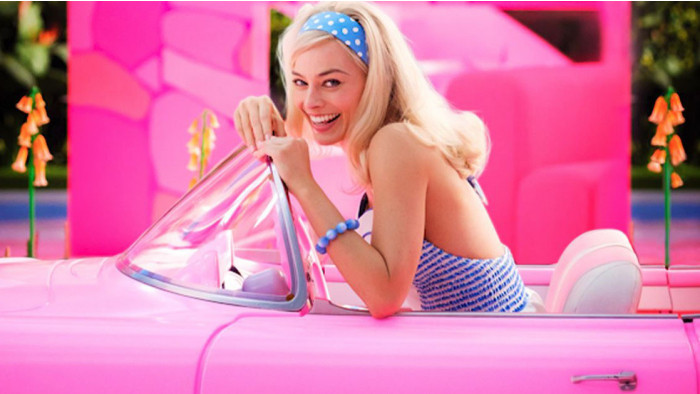 This highly-anticipated movie has already garnered a lot of hype after on-set photos of Margot Robbie (playing Barbie), and Ryan Gosling (Ken) were shared widely on social media - think bright neon costumes and rollerskates. Greta Gerwig, the director behind Little Women and Lady Bird, is at the helm of Barbie and co-wrote it alongside screenwriter Noah Baumbach. The story is about Barbie being banished from Barbieland and introduced into the real world.
Release date: July 21, 2023
Image Credit: Warner Bros.
Related Reviews and Shortlists