ShortList is supported by you, our amazing readers. When you click through the links on our site and make a purchase we may earn a commission.
Learn more
Radiohead's OK Computer hacked Mini Disc recordings - time is running out to buy them
You can get them on Bandcamp for just 18 days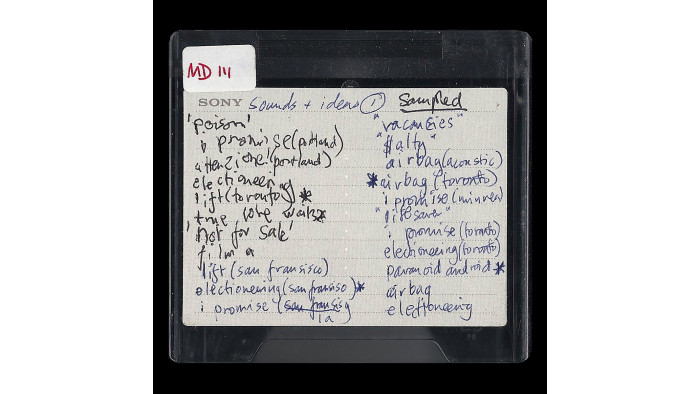 Radiohead were hacked last week, and MiniDisc recordings from the OK Computer sessions were leaked on to the internet.
UPDATED: Radiohead has revealed that you have until midday (BST) Sat 29 July to get the MiniDisc recording of OK Computer - so be quick if you want to listen to hours of rare audio!
Last orders please for MINIDISCS [HACKED] at Bandcamp. The 18 day sale period finishes at midday (BST) tomorrow https://t.co/MPFCeq4hhqpic.twitter.com/McVZA8hAen
— Radiohead (@radiohead) June 28, 2019
For the Radiohead fan base this conjured up something of a quandary: do they seek the illegal downloads (given In Rainbows was pretty much given away as part of an honesty box campaign), or wait patiently for a legitimate version of the recording to appear. Given this is an 18-hour treasure trove of audio, it's pretty much invaluable for a collector.
Well, now you can get them for 18 days only, at £18. And buying them, through BandCamp, will mean that you will be funding the Extinction Rebellion, too.
That's right, Radiohead have managed to turn this hack into the most Radiohead thing possible. In a tweet, guitarist Johnny Greenwood explained: "We got hacked last week... and instead of complaining - much - or ignoring it, we're releasing all 18 hours on Band Camp in aid of Extinction Rebellion for the next 18 days."
https://t.co/iTcF2VjYRdhttps://t.co/6Pao0hThbUpic.twitter.com/OepiMlEL73
— Jonny Greenwood (@JnnyG) June 11, 2019
Here's the link to the recordings (the legitimate one) and if you are interested, then head to our best Radiohead albums list and vote for your favourite!
Related Reviews and Shortlists