Yeah, yeah, we know: jeans! You love navy and/or jeans! But when the summer finally arrives, sets out its stall and you have to face the fact that not all trouser colours were born equal, you'll be grateful for some new stuff in your arsenal.
Our tip, you will have guessed, is pastel shades: eighties inspired and actually quite easy to wear, here are five great pastel trousers for you to get your legs into that won't make you look like a mug.
LIGHT BLUE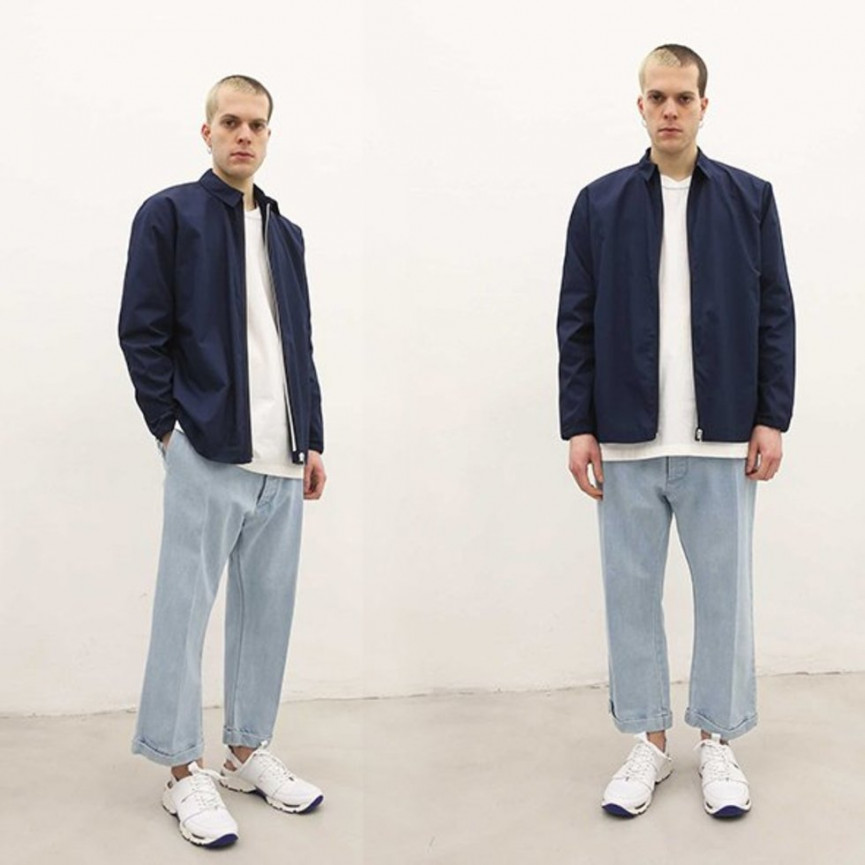 These are quite wide and we're not that happy about the crease in the front but wide is in (have you ever tried to wear skinny jeans in the summer? It's torture) and that crease will iron right out. The over-bleached jean was a nineties staple before going the way of trip-hop, lost to all but a few die-hards. Now it's back, under the guise of pastel shades – which, when you think about it, these almost definitely are; especially if you squint – and with impeccable 100% Italian cotton construction, Sunnei's take on the summer jean is an absolute must.
(Or just buy something off eBay for about 25% the price and take them to your local dry-cleaner/tailor and get them to take them up and in a lil' bit. Your shout, really.)
Available at Sunnei, £194 approx
WHITE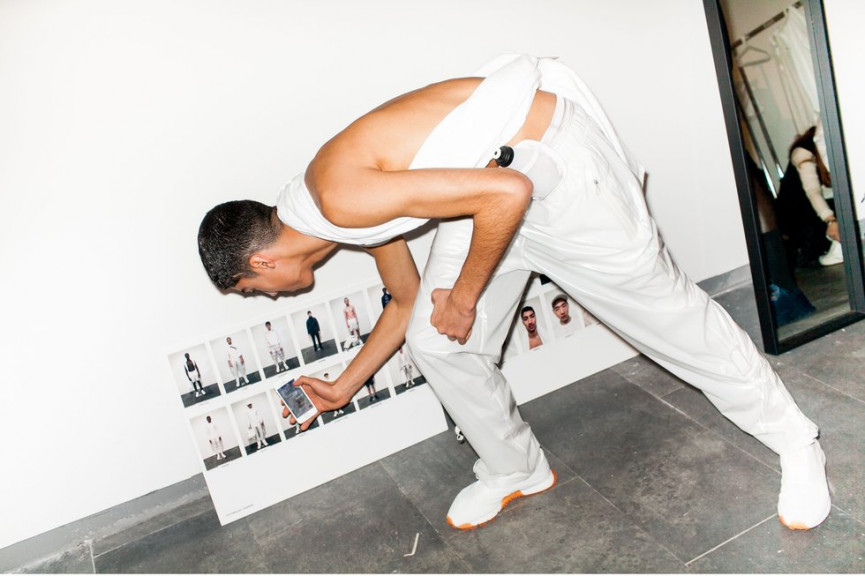 Does white count as a pastel shade? Who's to say* but it's definitely got summer vibe down to a fine art, even if you'll develop a crippling fear of city grime and less-than-impeccably-clean chairs. We'd favour Cottweiler and Reebok's collab, COTTWEILER For REEBOK, premiered at January's Pitti Uomo tradeshow, for its incredibly casual, wearable take on something so many consider the pinnacle of fussy style. See? Wearing white trousers doesn't have to be hard. Take a fucken chill pill, man.
*we are, and we say yes.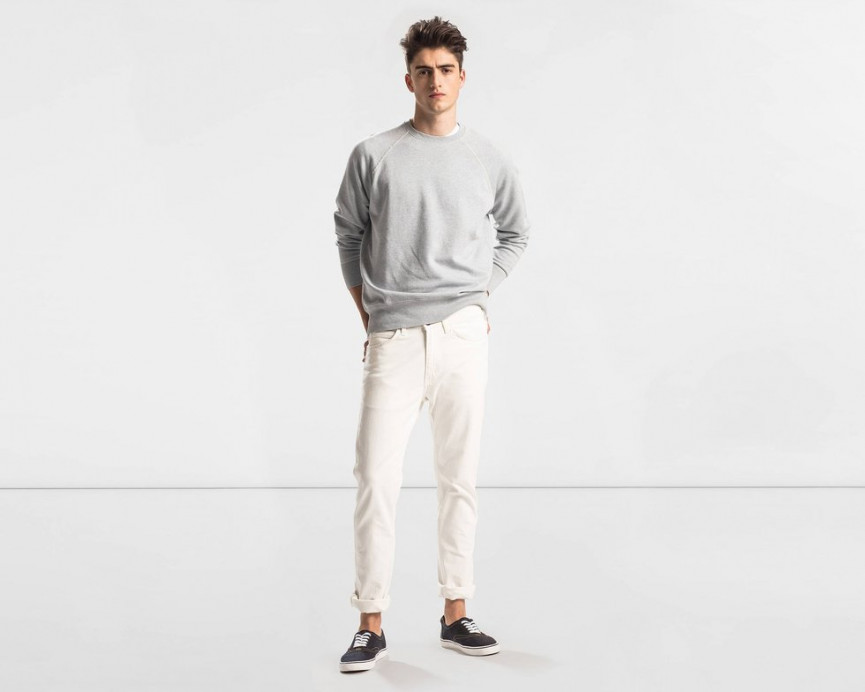 Another nice take is getting some white Levi's 505C that fit you properly and just wearing them like you would with normal jeans with some grey and navy. "What this old thing?" you say, pointing at your icy jeans. "Had these ages." You haven't. You've just bought them. But now you exude the kinda laid-back cool-guy exuberance that'll make men and women want to be and be with you.
COTTWEILER For REEBOK available on request.
Levi's 505C available at Levi's, £90
LIGHT GREY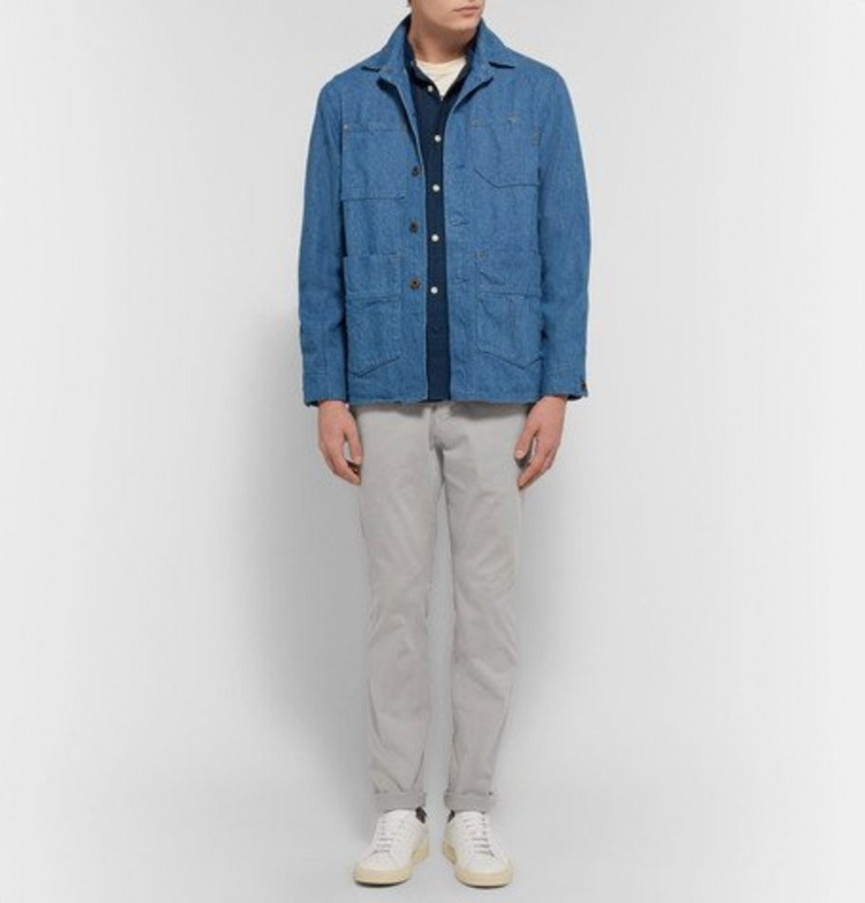 Grey is already the most straightforward colour to wear in the world on account of its going with everything. It's the tonal equivalent for that really annoyingly nice guy you met in work who keeps inviting you out socially and seems to blend seamlessly into several disparate friendship groups and you just cannot keep the hell up. But you can keep up: you can very keep up. 
Again, fit is key here: a narrow-ish grey chino will stop you looking like your granddad when he goes to play bowls – or whatever granddads do – and will serve you well as a nice, neutral base from which to build your outfits this summer. The stretch-twill 'Marco' chino from Copenhagen label NN07 gets two very enthusiastic thumbs up from us and a promise to buy it a pint next time we see them.
Available from Mr. Porter, £120
PEACH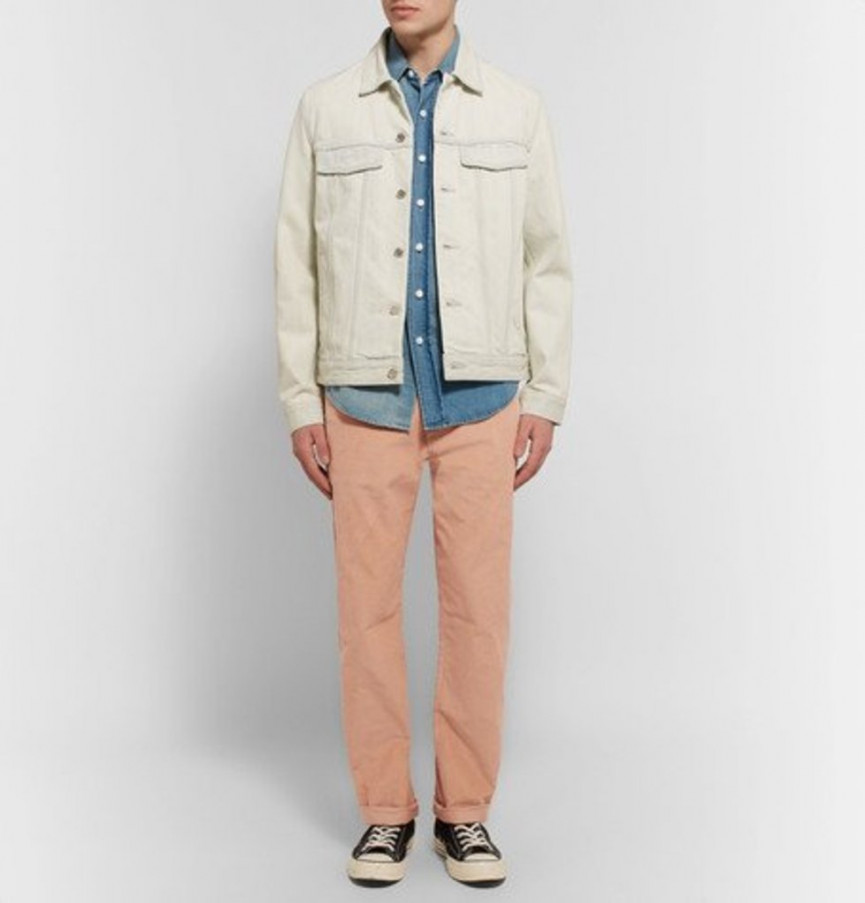 Peach or salmon pink is easy to wear but sometimes can make you look a bit like a Tory at times. It's down to the fit – wide but cropped, a roll or two is fine but it needs to be studied enough for it not to look like you just don't know how to put clothes on – and never ever ever ever ever trying to "dress it up". You will look like the kinda guy who goes punting and loudly laughs at his own stray observations about "the rugger". You will look like the worst kind of sweaty Clapham muppet unless you downplay with muted denim and light shades of casual-wear up top, a nice pair of trainers down below, like Mr. Porter did with these Simon Miller kecks directly above.
REAAAAAALY LIGHT BROWN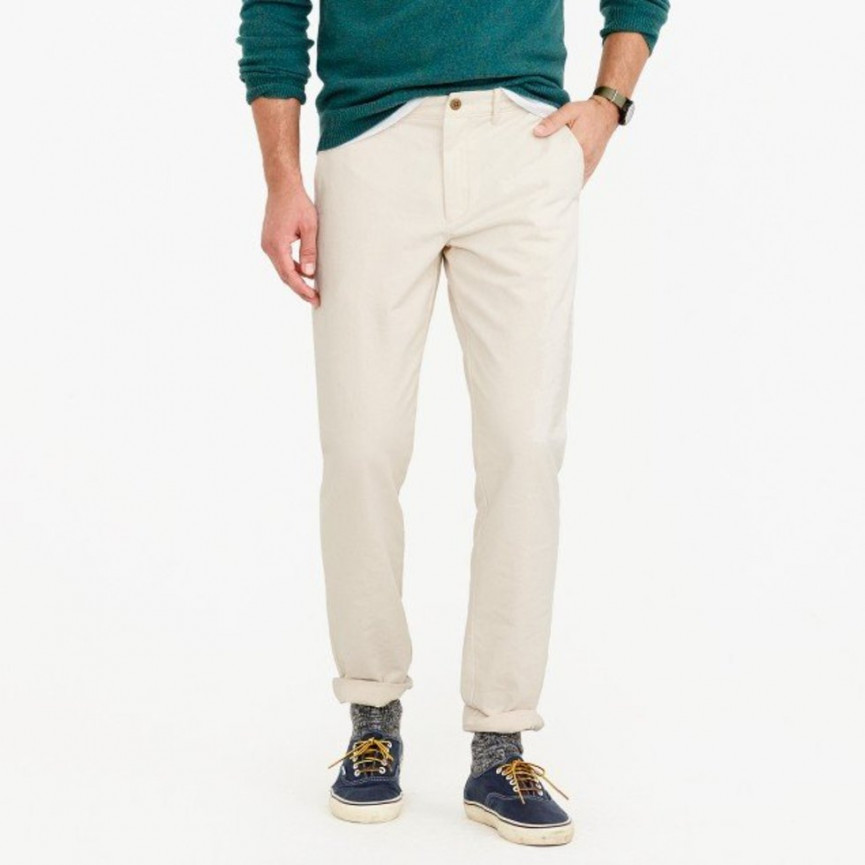 Look: these are just chinos, okay? But you keep buying chinos incorrectly and you need to correct this.
Here are two tips: buy them with a little bit of bollock-room/knee-room so you don't look like you've gone bottomless; buy a shade lighter than you would normally – too brown chinos are a pox on the eyes of the world (plus you'll look like your dad).
Try the natural cotton not-wide-but-not-slim 770 chinos from J. Crew in not-quite-white and look at you go.