Allow us to present to you a dilemma that has been raging in our minds for at least the last week or so: why is it that the best ideas are so simple, and yet we never think of them?
A case in point: these terrific paper people from loveable British comedies such as Black Books, The Mighty Boosh, Garth Marenghi's Dark Place and Friday Night Dinner (one to four, above). Plus Doctor Who.
Created by Edinburgh-based artist Sally Grosart, the paper people (see below for a double helping of Simon Pegg and Nick Frost in Shaun Of The Dead and Paul) are fun, playful and, by the looks of it, incredibly easy to assemble.
A labour of love for three years now, Sally's initial forays were rather intricate affairs, before she hit upon her endearing box style design. For more of her magical creations – from The Trip and Flight Of The Conchords to indie band darlings like Summer Camp and Conor Oberst - head to her weepaperpeople site.
And yes, our very own Danny Wallace was made especially for us. What a lovely lady.
Shaun Of The Dead
Paul
Danny Wallace
Absolutely Fabulous
Doctor Who
Friday Night Dinner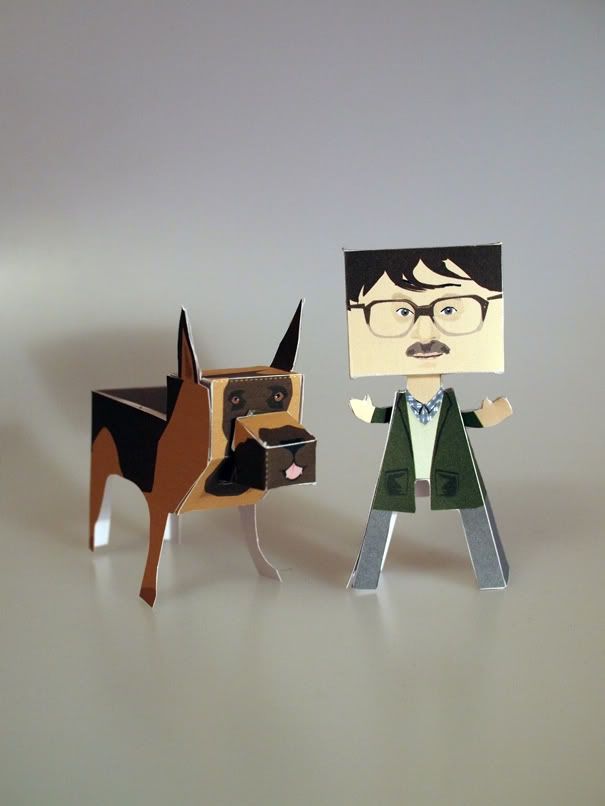 Look Around You