ShortList is supported by you, our amazing readers. When you click through the links on our site and make a purchase we may earn a commission.
Learn more
One of the Guardians of the Galaxy is in the new Superman movie
James Gunn has dropped another tease for the upcoming Superman Legacy movie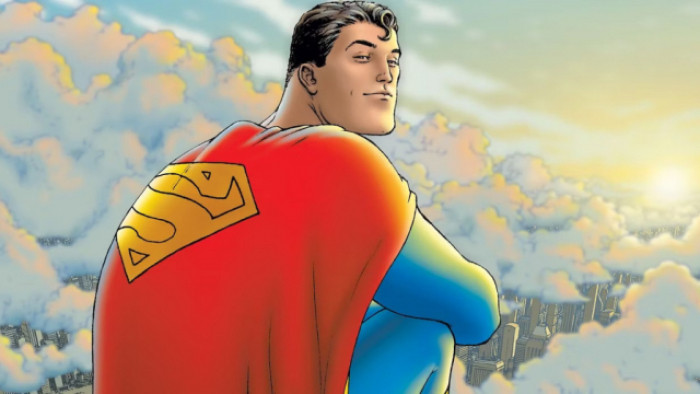 Someone who starred in Guardians of the Galaxy will feature in the upcoming Superman Legacy movie.
How do we know? James Gunn himself, director of both movies, told us.
That's as good a source as you can get. But you won't be as impressed by how this info was relayed.
Gunn held a miniature "ask me anything" session on Twitter. One Twitter user asked "will any cast member for Gotg be in Superman Legacy?"
Gunn replied, "yes." That was one of the rules for this little AMA, that they had to be "yes or no" questions.
If we are to take this to mean one of the Guardians of the Galaxy Vol. 3 leads will feature in Superman Legacy, we're looking at Chris Pratt, Bradley Cooper, Pom Klementieff, Karen Gillan, Vin Diesel and Dave Bautista.
None of these folks made it onto our list of actor contenders to play the next Superman. However, there's more to Superman Legacy than the caped crusader himself.
Could Karen Gillan or Pom Klementieff play Lois Lane? Back in April we heard Klementieff was in talks with James Gunn about taking on a role in the DC universe, via a Variety interview.
Could Dave Bautista play Lex Luthor? He already has the shaved head for it, and the acting chops.
In a recent interview with the Toronto Sun, Gunn jokingly offered the role of Superman's dog Krypto to Chris Pratt. It's one of the few confirmed facts about Superman Legacy — that it will feature the dog.
Gunn has said Superman Legacy will not be a true origin story, but a synopsis released by Warner Bros. Discovery suggests it will see the character take a different direction to recent films.
"Superman Legacy tells the story of Superman's journey to reconcile his Kryptonian heritage with his human upbringing as Clark Kent of Smallville, Kansas. He is the embodiment of truth, justice and the American way, guided by human kindness in a world that sees kindness as old-fashioned," it reads.
Superman Legacy is due out in July 2025. We still have a while to wait. For now, why not check out Guardians of the Galaxy Vol. 3 at the cinema — it's a strong coda to the series.
Related Reviews and Shortlists