ShortList is supported by you, our amazing readers. When you click through the links on our site and make a purchase we may earn a commission.
Learn more
Netflix's next big movie thriller is already a Rotten Tomatoes hit
An A-List cast and glowing reviews: you won't want to miss this...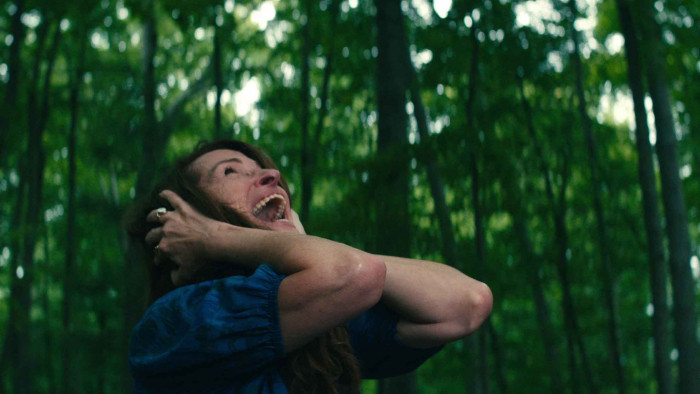 Netflix has shown off its latest big movie to critics, a month before it is set to hit the big screen and two months before it comes to the streaming service, and it's a hit.
Leave The World Behind has an all-star cast, featuring Julia Roberts, Mahershala Ali, Kevin Bacon and Ethan Hawke. It's a movie based on a book by Rumaan Alam and the official plot is as follows: "A family's getaway to a luxurious rental home takes an ominous turn when a cyberattack knocks out their devices — and two strangers appear at their door."
Leave The World Behind is directed by Sam Esmail, which is a name you will be familiar with if you watched the fantastic Mr Robot on Prime Video. That series starred Rami Malek and Christian Slater, and mined similar tech and dystopian themes.
According to the reviewers, who saw the movie at AFI Fest, the American Film Institute's annual celebration of artistic excellence, Esmail has made the successful transition to the big screen with the reviews praising the direction and overall look and feel of Leave The World Behind, giving the movie a promising Rotten Tomatoes score of 86%. Deadline calls it a chilling disaster movie, noting: "Unquestionably, for whatever genre you want to place it in, Leave the World Behind has much to say about the tenuous state of our current planet and the freewheeling technology on which we increasingly rely but which also threatens to consume us."
IndieWire says: "The film is able to turn what might literally be the end of the world into a gripping stage play because the four adults are so well-written. Ali steals the show as George."
Variety remarks on its similarities to another movie (which we actually quite liked) and reckons: "This film feels like a more satisfying version of the not-dissimilarly apocalyptic, but ultimately preposterous Knock at the Cabin from earlier this year."
The Hollywood Reporter has some issues with the film but does say: "Fine performances help to bolster a problematic picture written and directed by Sam Esmail, adapted from Rumaan Alam's best-selling novel."
And Screen International is also full or praise in its review, saying it's "a confident, entertaining thriller about two families forced to live together in the middle of nowhere as civilization collapses around them."
While the score may change when more reviews roll in, it does look like Netflix has another hit on its hands.
Leave The World Behind is out on the big screen 22 November and will be streaming on Netflix from 8 December.
Want something to stream now? Head to ShortList's constantly updated What To Watch guide.
Related Reviews and Shortlists