ShortList is supported by you, our amazing readers. When you click through the links on our site and make a purchase we may earn a commission.
Learn more
Netflix is looking into streaming live sports, with a big twist (report)
Should Apple TV Plus and Prime Video be worried?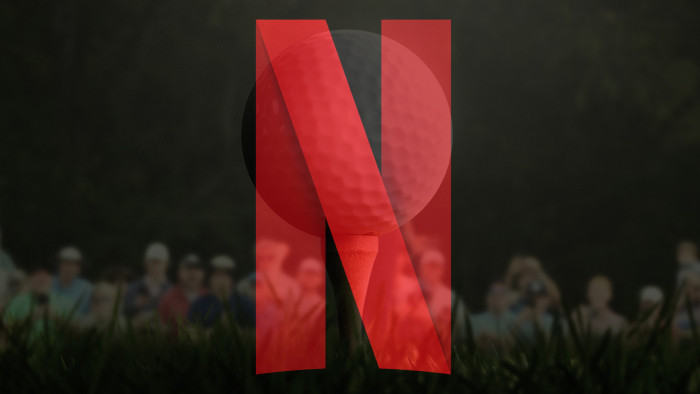 Netflix is known for streaming the weird and the wonderful, but one thing it hasn't yet gotten into is live sports.
This is something that its rivals have embraced: Apple TV Plus has been showing MLB (Major League Baseball) and MLS (Major League Soccer), while Prime Video has a hand in tennis rights, the Premier League in the UK and some NFL (National Football League) games. Most recently, Paramount Plus showcased Europe's Champions League Final.
Netflix, however, has preferred to show its sports in documentary form, with huge success with Drive To Survive and its most-recent sports doc, Full Swing.
Full Swing is all about golf, which is going through its own drama right now, and golf may well be the theme for its first streamed live event.
The Wall Street Journal is reporting (paywalled) that Netflix is looking to do its first live-streamed sports event with its own celebrity golf tournament. The celebrities taking part are said to be notable golfing figures, as well as Formula 1 drivers that have featured in its docs.
If it happens, then it's thought that Las Vegas will be the place for the tournament and it will happen later in the year.
This isn't the first time that Netflix has done a live event. It live streamed a Love Is Blind special which didn't exactly go to plan. The live reunion finale with many unable to actually view the event. Netflix had to issue an apology after the event.
To everyone who stayed up late, woke up early, gave up their Sunday afternoon… we are incredibly sorry that the Love is Blind Live Reunion did not turn out as we had planned. We're filming it now and we'll have it on Netflix as soon as humanly possible. Again, thank you and…
— Netflix (@netflix) April 17, 2023
Interestingly, Netflix has been a little cold on acquiring sports rights for the platform, with Co-CEO Ted Sarandos saying back in 2022, "We're not anti-sports, we're just pro-profit," noting that Netflix "can get twice as big without sports [without] having to follow the Super Bowl."
The golf tournament would be live sports with a huge twist, though, with celebrities no doubt bringing their own fanbase to a sport they may not be that familiar with.
This actually happened recently with Soccer Aid in the UK, which had celebrities playing a match at Man Utd's ground Old Trafford for charity. One of the scorers there was Asa Butterfield... of Netflix's Sex Education fame.
How did this happen… I can't stop laughing at it https://t.co/5IOjjjjB3o
— Asa (@asabfb) June 12, 2023
Related Reviews and Shortlists