ShortList is supported by you, our amazing readers. When you click through the links on our site and make a purchase we may earn a commission.
Learn more
When a new movie gets to number one on Netflix, it's usually because of a carefully crafted promotional campaign and/or it's packed with star power that you can't help but stream the thing to see if it is any good.
Not so with Netflix's latest hit, which has shot to the top of the Netflix movie charts globally with none of this, instead relying on its intriguing plot and word of mouth alone.
Having watched the film, we have no problem with this as Narvik is a great film. It's a war movie with an old-school feel, one which proves that the genre is a hugely popular one on Netflix.
The Norweigen-language movie was released in the same week as another Netflix war film was recognized by the Academy.
All Quiet On The Western Front is a german-made adaptation of the seminal WWI novel - which is currently top of our best war novels list - and it has garnered 9 Oscar nominations. This is the second-highest tally for a non-English-language movie, with only Roma and Crouching Tiger, Hidden Dragon beating that, with 10 each.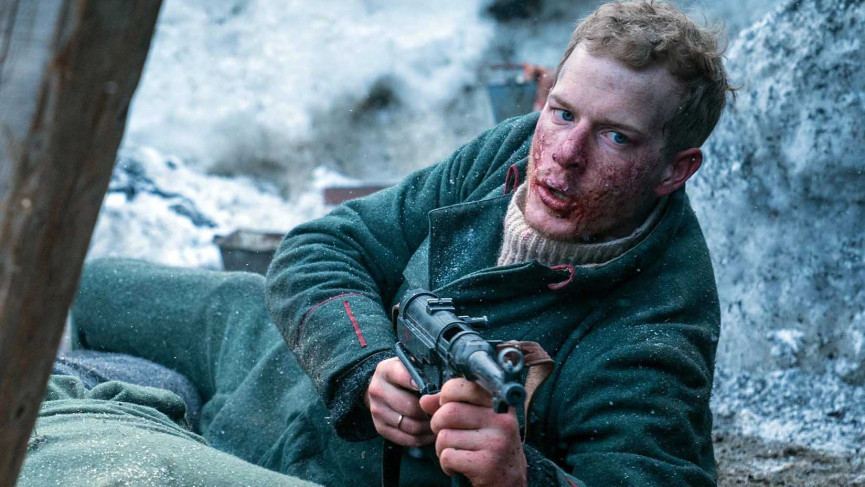 Narvik is a war movie that will be hoping that it can garner those sort of accolades. It's on to a winner already, though, heading straight to the top of the charts.
The plot is as follows: Narvik is a small town in Norway that is key to Hitler's plans to win the WWII. The reason: it houses precious iron ore that he needs to make his machines. The film is based on the real battle - and the story of a soldier who returns from that battle - that occurred in 1940 which is considered by many to be the first Nazi Germany military defeat.
Interestingly, the movie has hardly any reviews on Rotten Tomatoes which proves it was a film that has taken everyone by surprise. The audience reaction to it is a strong 81%, though, with many pointing to the acting and the plot of the thing being the main reasons the movie is worth a watch.
The current Netflix top 10 for movies is strong right now, so Narvik is doing well to hold on to the top spot. If you are looking for a movie to watch that isn't war based, then we would also recommend the movie in second place right now, JUNG_E, which is a sci-fi flick made by the fantastic director of Train To Busan.
1. Narvik
2. JUNG_E
3. Glass Onion: A Knives Out Mystery
4. Mission Majnu
5. Inheritance
6. Puss in Boots
7. Sing
8. The Pale Blue Eye
9. Air Force The Movie: Selagi Bernyawa
10. Devotion
Want more things to watch? Then head to our What To Watch guide, which is updated weekly!
Related Reviews and Shortlists