ShortList is supported by you, our amazing readers. When you click through the links on our site and make a purchase we may earn a commission.
Learn more
Netflix has a new number-one TV show - just don't look at the reviews
Loved by Netflix users but panned by critics. Sound familiar?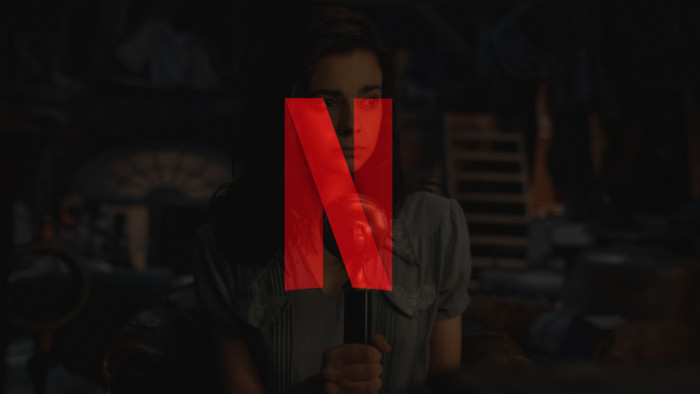 A new show has hit the Netflix top spot and while it's based on a critically acclaimed - and well loved book - the critics really aren't a fan.
This hasn't stopped All The Light We Cannot See from heading straight to the top of the Netflix charts, according to streaming analyst FlixPatrol.
The limited series is an adaptation of the Pulitzer Prize-winning novel of the same name, written by Anthony Doerr.
Set during World War II (and the decade before), the plot follows the dual stories of blind refugee Marie-Laure LeBlanc and Werner Pfennig, a boy who gets into Military school. The book is beautifully told with each chapter alternating to tell the two tales. It was always destined for a TV or film adaptation, given the vivid imagery used throughout the novel, so there was high hopes for this one when it was announced by Netflix.
Shawn Levy directs this limited series, and he's no stranger to making hits for Netflix, having exec produced Stranger Things and directed The Adam Project.
On scripting duties is Steven Knight, who also wrote the brilliant Locke and Taboo (both starring Tom Hardy). The cast is fantastic, too. While newcomer Aria Mia Loberti pays LeBlanc and German actor Louis Hofmann is Pfennig, they are joined by A-list co-stars in the form of Mark Ruffalo and Hugh Laurie.
This should all make for a fantastic Netflix series but, according to reviews, something has gotten lost in translation. Rotten Tomatoes has the show at 24% and the reviews really haven't been kind...
---
The Guardian calls it a "trite, terrible mess" noting: "All nuance is lost, all thought has been excised and it feels both drearily slow and stupidly rushed."
Variety feels the show has distilled the book into Good Vs Evil and that's not a good thing: "All the Light We Cannot See calls on viewers to acknowledge the complex humanity of others while failing to depict much itself," it states.
The AV Club reckons there is plenty of artistry on show, however, saying "When it gives you a chance to catch your breath, All The Light We Cannot See can be wonderfully transporting. If only it would let the audience bask in the atmosphere of any of its settings for a while before thrusting us backward or forward in time, it might stick to the ribs a bit more."
Time believes the show "butchers" the book, explaining: "Not just a bungled literary adaptation, but also a pointless drama that borrows emotional weight from the real history of one of humanity's darkest hours."
The one-star review on Roger Ebert says it all, really: "Great actors and good source material are not enough when they're in the hands of the wrong filmmakers, and nothing about this final product suggests that Levy or Knight was the right choice to bring this story to the screen. Their vision for Doerr's novel is shallow, messy, and, most unfortunately, instantly forgettable."
It's time to make your own mind up about All The Light We Cannot See - the show is streaming on Netflix now.
For the best new shows and movies you should be watching, head to ShortList's What To Watch guide.
Related Reviews and Shortlists