ShortList is supported by you, our amazing readers. When you click through the links on our site and make a purchase we may earn a commission.
Learn more
Netflix cancels another big-budget show - and fans aren't happy
Its show runners had planned for three seasons - but Netflix had other ideas.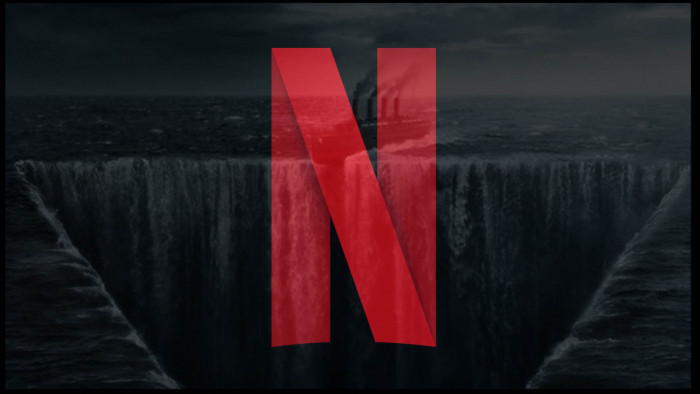 We are barely into 2023, but Netflix is at it again, canceling one of its biggest-ever shows despite its makers hoping for a three-season arc.
1899 was the most expensive show Germany had ever produced. Made by the folks that created the critically acclaimed time-bending sci-fi show Dark, there were high expectations for the series.
For a start, the head honcho of Netflix has name checked 1899 before its release, praising its use of an all-digital set, which was one of the first of its kind and "the most technologically advanced ever".
The anticipation for 1899 was decent, then, despite no one really knowing what the mystery show was about.
Then it was released and the reviews were... okay. While Dark was something of a slow-burner, it has superb reviews from the off.

While many loved 1899's mystery, it was too slow for some. The use of myriad languages throughout was inspired but it also lead to confusion, with some not turning on the subtitles and this meant things got lost in translation.
All of these were just niggles, though, as 1899 moved closer to its conclusion, it was clear that Jantje Friese and Baran bo Odar were creating something that was on a par with the mysteries of Dark.
This will disappoint millions of fans
Unfortunately, their world building has come to a premature end, with the pair releasing a statement which notes:
"With a heavy heart we tell you that 1899 will not be renewed. We would have loved to have finished this incredible journey with a 2nd and 3rd season as we did with Dark. But sometimes things don't turn out the way you planned. That is life. We know this will disappoint millions of fans out there. But we want to thank you from the bottom of our hearts that you were part of this wonderful adventure."
Working with Netflix does mean that a show's future will always be uncertain. But it was felt that, with 1899, the show would at least run its course. The streaming giants had faith in Jantje Friese and Baran bo Odar with Dark and that was a masterpiece.
We are certain 1899 would have been a masterpiece, too, despite the slower start. Netflix never shares its reasoning for cancelling a project but the issue here seems to be that the stakes were higher - more budget, more focus on the bottom line. Whatever the reason, fans aren't happy. They took to Twitter to note the following:
1899 getting cancelled after literally being at the top of Netflix's daily charts for weeks after release and then only dropping to two because of Wednesday which they ALSO haven't renewed yet doesn't make any sense to me pic.twitter.com/7qOs3KBHAX
— paul (@paulswhtn) January 2, 2023
1899 is genuinely one of the best shows Netflix has produced over the last few years.

So much potential just pissed away, yet again.

Why even bother getting invested in anything they release when they keep cancelling everything good?

Netflix is run by actual fucking morons. https://t.co/Bhs4kIAoF0
— Cynical Reviews (@Cynical_CJ) January 2, 2023
1899 stayed in the top 10 for *5* weeks, was generally very well received, and was made by the freaking creators of freaking *Dark*, and IT'S STILL NOT ENOUGH FOR GODDAMN @netflix. Why are people still using this trash network. #SaveWarriorNun
— Camille | #SaveWarriorNun (@RationalNerd) January 2, 2023
warrior nun canceled, 1899 canceled, wednesday probably moving to a different platform, no more password sharing, higher prices, ads... tell me it wasn't netflix's plan to self sabotage themselves because this is exactly how it looks like lmao
— nico (@petitelecomte) January 2, 2023
Netflix is in a precarious position right now. Despite the mountain of content that's on the service, it's the shows it is not renewing that are causing its viewers to question why they are subscribing.
The likes of Warrior Nun, Archive 81 and Cowboy Bebop may be genre shows but they have a rabid fanbase that wants to see more. For every Emily In Paris you need a counter to make sure the service is working for the masses.
1899 was that counter and now it is no more. Heck, even Wednesday is still waiting for a renewal despite it being a Stranger Things sized hit for Netflix.
We understand the caution but for every show that's lost, there's a subscriber inching closer to a new streaming service, of which there are plenty.
Related Reviews and Shortlists