ShortList is now ad free and supported by you, the users. When you buy through the links on our site we may earn a commission.
Learn more
How to get 50% off chicken wings at London's top spots
Celebrate National Chicken Wing Day on 22 March It's official. Wings are a thing now. While in the past they were just something you'd order when you 'weren't hungry enough for a main', wings are now taking their place at the big boy table. To celebrate, our friends at Mr Hyde have joined up with London Wing Fest to put on the UK's first ever National Chicken Wing Day on 22 March 2018.
More than 300 restaurants will be taking part by offering a tasty 50% off their wings. Not only that, but some restaurants will be hosting their own celebrations and whipping up exclusive recipes for the occasion. Here's a few of the venues you can take a dabble in: 
Randy's Wing Bar Randy's focuses on the classics… and the trendily bizarre. Alongside nice, simple Buffalo and BBQ wings you'll find the pineapple, coriander and Sichuan pepper Gong Bao, and the Korean inspired Gangnam (would it be called anything else?). Grab a few different plates, order some loaded fries, complain you couldn't eat anything else, and then order dessert. Get your 50% off Randy's voucher here.
Absurd Bird Hey, did you know they have a flavour of the month wing at Absurd Bird Shack? Sure, we don't know how many wing flavour combinations there can realistically be before things start to repeat themselves, but we're willing to be optimistic here. If flavour surprises aren't your thing they've also got reassuringly recognisable (yet far from boring) smoked garlic parmesan and lemon, BBQ chicken, buffalo chicken and smoked chicken seasoning. Get your 50% off Absurd Bird voucher here.
Wingmans One of the few places you can get chicken-less wings. And we don't mean they're made out of other meat substances, this isn't some cruel trick – just a vegan friendly choice that doesn't taste like boiled rubber. For people who like their chicken, they've got all the classics you could want, from Buffalo and Sweet and Smokey BBQ, Oriental, and Signature Hot, all appropriately drenched in just the right amount of sauce. Get your 50% off Wingmans voucher here.
Mother Clucker With a slogan of 'come get clucked' it's probably best not to take your mother here, but if you're looking to cram some damn good chicken into your mouth, without getting too many disgusted stares, this is the place. Prized for their perfect crunch, Mother Clucker's buttermilk chicken wings are best eaten with no regard for decorum, and drenched in extra lime mayo and homemade pepper sauce. Get your 50% off Mother Clucker voucher here.
Blues Kitchen Live music and great booze is just the basic selling point of Blues Kitchen, and alongside all the good cheer and experimental burgers of the month are their saucy Buffalo and Szechuan wings which come with a 'I might just eat this out the pot' blue cheese dip, and go great with their sizeable list of craft beers. Definitely a place to settle in for the night. Get your 50% off Blues Kitchen voucher here.
Butchies Butchies has award-winning wings, German craft beer, and cheese fries. Suddenly Shoredich isn't starting to look too bad. If you're curious, the award-winning wings are their Kimchi Honey-butter wings, which you'll probably agree deserve the title, but their Buffalo wings are not to be poo-pooed, and perfect the classic recipe. Get your 50% off Butchies voucher here.
Dirty Bones The things you think are going to be wrong at Dirty Bones just make you realise that you in fact know nothing. Cheeseburger dumplings shouldn't be right, but they are. Buffalo hot wings as the only wing option should be boring, but it's not. Mainly because they get them so right. Simple, but perfectly flavoured, and complete with a blue cheese dipping sauce, it's the kind of dish you'll be really happy you can order more of.  Get your 50% off Dirty Bones voucher here.
Cabana Fancy a ribeye steak, a burrito the size of your head, or two or three plates of wings? Fancy eating somewhere constantly stuck nicely between a 'nice sit-down meal' and 'party in Ibiza' atmosphere, where the drinks are as important as the food, and you can actually afford the things on the menu? Hop on the train, head to Cabana and order yourself a half price plate of Spicy malagueta chicken wings. You won't regret it. Get your 50% off Cabana voucher here.
Latest
Food And Drink
15 best alcohol-free beers: great ales
Food And Drink
The 20 best gins: from Hendricks to Monkey 47
Food And Drink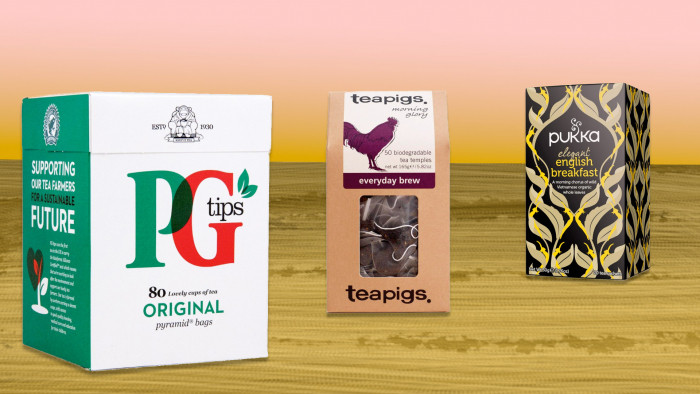 The best tea bags revealed: 11 brilliant brews
Related Reviews and Shortlists