Nando's has always been a great leveller, bringing all of society together like the 2012 Olympics or a shared hatred for that guy off that reality show.
Well, almost everyone.
The 'shut up, it's not just chicken and chips' restaurant is great for people who like chicken, but vegetarians and vegans haven't had quite as much choice, even taking into account the secret menu hack.
That's changing, though, with two new veggie burgers arriving on the menu.
The beanie burger is staying, but the long-standing veggie option has also made room for a couple of alternatives, both of which are suitable for vegans if you order them without mayo.
I went down to the Nando's kitchen at its top secret location (it's in London, obviously, like everything else) to sample the goods.
First up was the new Vusa PERinaise, a nod to the hottest ever Nando's sauce, which we got with a bowl of chips while waiting for the burgers (and to stop us filling up on olives and nuts).
It's got a surprising sweetness to it, before the slow burn hits you a few seconds later; like snorting a line of birthday cake frosting.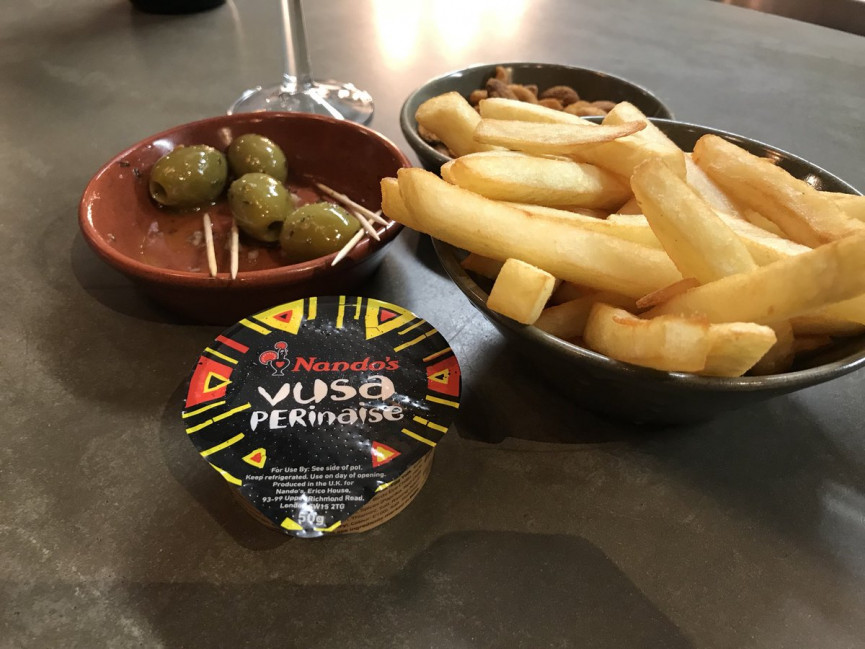 We move from that onto the Sweet Potato and Butternut Burger. It's replacing the veggie one, so it had better be good. And, well, yeah fair play.
It's a combination of sweet potato and butternut squash (I mean obviously, that's in the name), plus red pepper, onion and, weirdly, edamame beans.
It's properly meaty (not literally, you doofus) and we reckon one or two meat-eaters might actually be converted.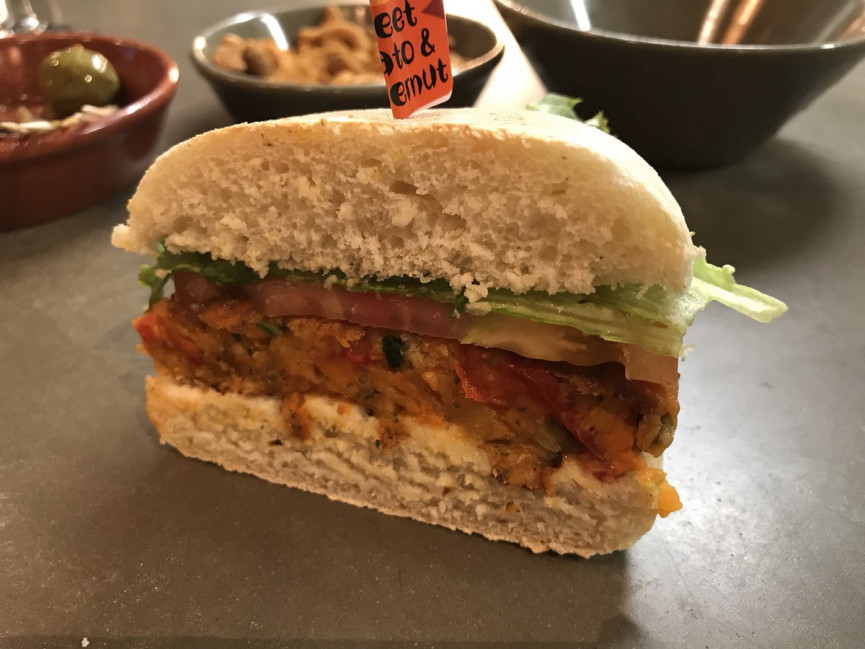 The other new veggie option is the Supergreen Burger. Now, I know what you're thinking, you don't normally go for a meal out and order supergreens out of choice, but you can barely even taste the broccoli.
Yup, I said broccoli. Along with kale and edamame. It smells healthy, which counts for something, surely.
As with the other new additions, the Supergreen Burger comes with a choice of spice (plain or lemon and herb, all the way up to extra hot).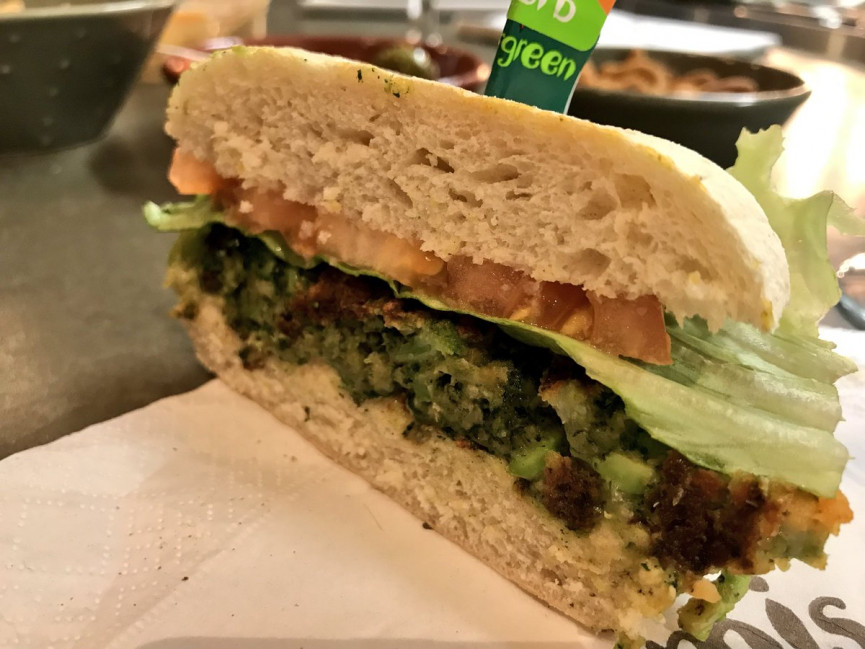 Now, you might remember the #Merky Burger, invented for Stormzy and only available off menu. It's garlic bread – aka one of the best sides – filled with the absolute best side, halloumi.
The cheese has been worryingly scarce in regular menu items, but the staff I spoke to seemed pretty damn excited about its inclusion on the new Fino Pitta.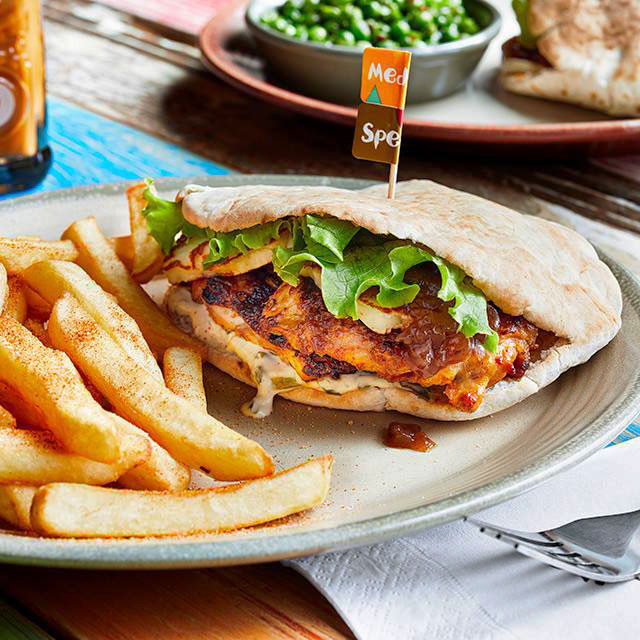 It's chicken thighs (the best part of a chicken) with halloumi (the best cheese) and caramelised onion relish (the best onion) and wild garlic aioli (the best mayo). There's no tomato on this one, either, which vastly improves the good stuff : filler ratio.
A mate of mine normally creates his own chicken thigh, halloumi and chip wrap by ordering all the ingredients separately, so – if anything – it will save him a lot of time and effort. And that's the real story here.
(Images: Nando's/Tom Victor)