ShortList is supported by you, our amazing readers. When you click through the links on our site and make a purchase we may earn a commission.
Learn more
John Boyega's Netflix exclusive movie is a critical hit
Reviewers are calling this the best Netflix movie in ages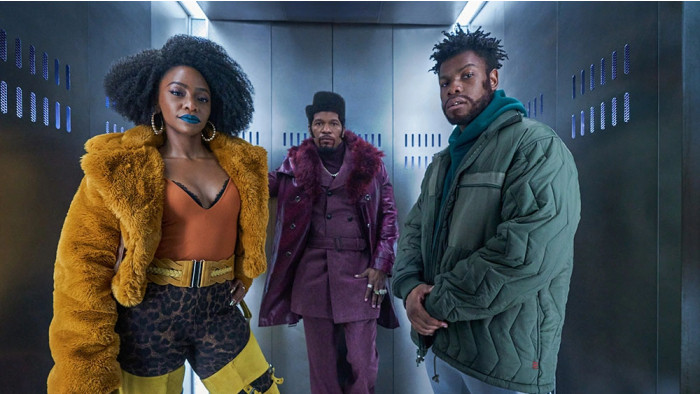 They Cloned Tyrone is a dead cert one-to-watch for any folks who plan on streaming a Netflix movie in the coming week.
The film, which features Star Wars actor John Boyega, has picked up almost universally positive write-ups so far, ahead of its Netflix debut on July 21.
These are not the sometimes rather flimsy reviews you see from social media influencers ahead of some movie releases either. They are the real deal, because They Cloned Tyrone has already had a limited cinematic release over in the US, opening on July 14.
They Cloned Tyrone is based around a trio of characters, played by Bodega, Jamie Foxx and Teyonah Parris.
"It helps that the central trio have such strong chemistry," said Empire's Amon Warmann in his 4-star review.
"It's a blast to follow the trio as they scramble to figure out the extent of the conspiracy, which becomes wilder and wilder with each new piece of the puzzle."
"It's a consistently hilarious ride, where the laughs never dull the poignant, sharply observed messages at its centre," says Empire.
IGN called the film a "A comical, yet thoughtful homage to Blaxploitation films." It's also a sci-fi mystery, making They Cloned Tyrone a true genre-smash.
We're steering clear of spoilers in this review round-up, as you can tell, but the film's director Juel Taylor managed to make this unlikely mash-up work. "What would be an otherwise interesting, yet potentially clichéd approach to social commentary is elevated by the relative believability of the film's surreal events," says IGN.
The site's review also calls They Cloned Tyrone "one of Netflix's best films in recent memory."
Looper's Matthew Jackson talks about how the real success of They Cloned Tyrone is in combining a hard-hitting message with a watch that is fun and enjoyable throughout.
"They Cloned Tyrone is about who gets to control your narrative, how the powerful seek to wrest that control away from you, and how far you'll go to get that control back. It's in a slick, very entertaining package, but that's what hits home the hardest in this film," he writes.
"With that in mind, They Cloned Tyrone plays like the raucous child of Spike Lee and Boots Riley, and that's enough to make it one of the summer's most entertaining films."
A blast of a movie that also makes you think? It sounds like a must-watch to us. It currently sits at an impressive 96% freshness over at RottenTomatoes.
They Cloned Tyrone was directed and co-writted by Juel Taylor, who wrote the screenplay for 2018's Creed II. However, this is his first big-screen directing job, having previously directed episodes of TV shows including Twenties and Boomerang.
You can currently watch a handful of They Cloned Tyrone trailers using this link, which will also lead you to the movie itself from July 21.
Related Reviews and Shortlists