1. Sync before you go
Do it. Don't question it, just do it. Plug your iPhone into your computer, fire up iTunes and back up your brick. Make sure you've got all your contacts, photos, settings and songs reassuringly saved before you start slinging your iPhone around a distant continent.
We're not questioning your capacity to look after your stuff (we totally are), but if you've spent half an hour doing this before you leave your iPhone on the back seat of a sweaty tuk tuk, it'll help take some of the sting out of the whole affair. 
2. Know how to turn off mobile data
Sure, data roaming charges aren't as wallet-ruining as they used to be, but you can still save a decent amount of cash if you know how to turn off your data while travelling.
Open Settings and tap Mobile Data. Turn off Mobile Data, then tap Mobile Data Options and turn off Data Roaming. You'll have to use wi-fi for any online browsing or retrieving iMessages, but heck, you're on holiday, a little offline time might be good for the soul.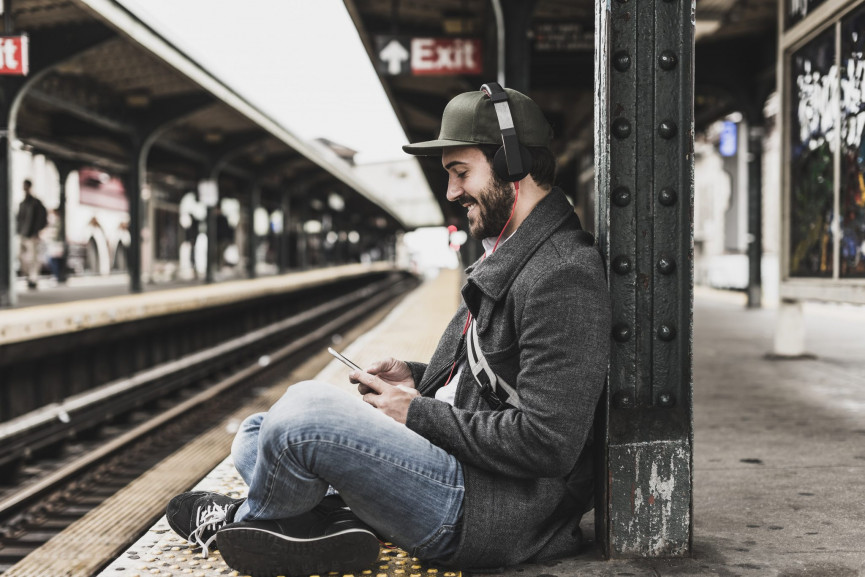 3. Use a web browser compressor
If you know you won't be able to go your whole holiday without going online at some point, you can save yourself some hefty fees by downloading a web browser that uses less data.
Apps like Opera Mini compress your web session, using less data than apps like Safari or Chrome. It also helps improve your browsing experience if you're in an area with a slow connection. 
4. Download your map before you go
Come on. You can do better than the crappy tourist map you get from the front desk of the hotel. Fire up Google Maps, search the city or area you'll be headed off to and open 'Offline Maps' in the menu. Using the option 'SELECT YOUR OWN MAP' you'll be able to drag a square around a region to download and keep offline; the bigger the region, the bigger the download. 
Be sure to add pins for anything you'll want to find offline as they'll be saved too – hotels, bus routes, the spot the free walking tour sets off from (just us?).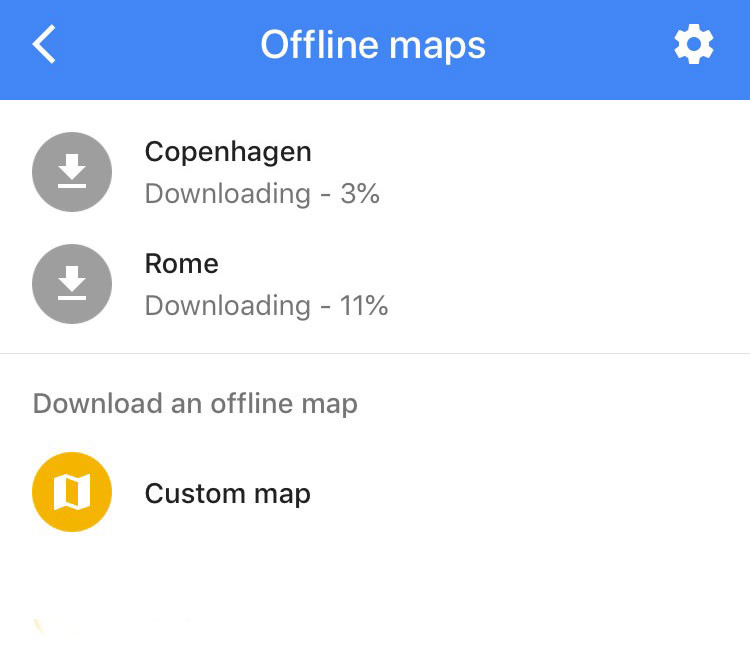 5. Download an Itinerary App
Have you bust a lung sprinting from the Heathrow Wetherspoons to your gate on more than one occasion? Do you always, always manage to forget when your return flight actually leaves? We're with you.
Itinerary apps might feel painfully patronising, but they take the stress out of managing your trip details. An app like TripIt allows you to forward all confirmation emails of flights, hotels and transfers to their system, which will then centralise it in a master itinerary in within the app. You can then view all the details of your trip offline, removing the hassle of having to pay €20 for airport wifi just find out what your flight number is. Sorted.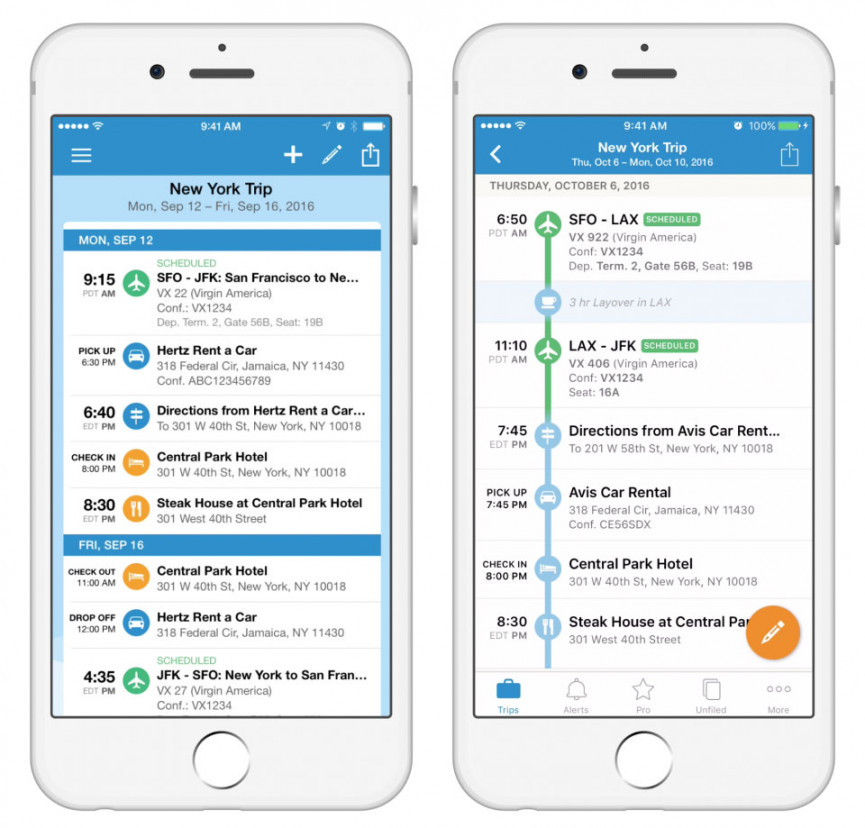 6. Save your boarding pass to Apple Wallet
Paper tickets are dead. The neat Apple Wallet cuts the faff of finding that one mate who still owns a printer to get a hard copy of your boarding pass.
Airlines will vary on how they present you with your boarding pass – either as an email attachment or within a web browser, but when viewing your boarding pass and its QR code, make sure you tap 'Add to Apple Wallet' when it pops up. This will allow you to download your boarding pass as on offline file. 
Just remember to keep your phone powered up when you're heading to the airport, yeah?
7. Turn off Fetch New Data
Your iPhone loves data. Bloody mad for it. If you're happy with your roaming charges, but don't fancy wasting precious data updating your work inbox or calendar, you should consider turning off your 'Fetch New Data' setting.
Head to Settings and go to Accounts & Passwords. Under 'Fetch New Data' you'll have a variety of options as to when you want your iPhone to grab new data for your iCloud and personal accounts. If you turn off 'Push' and change your Fetch setting to 'Manual', your iPhone will only go digging for new emails and updates when you open an app, rather than doing it in the background.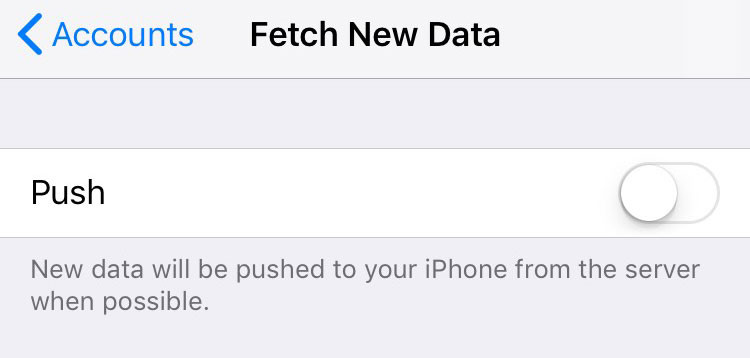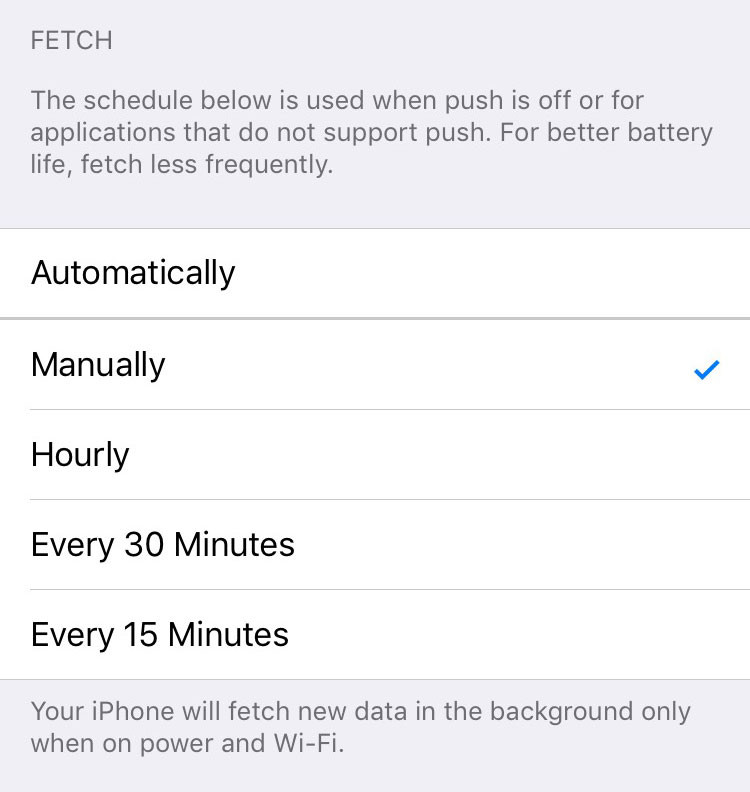 8. Buy a good portable battery
No, not that crummy promotional battery pack you got at a summer festival. A proper power bank. The best, most reliable name out there is Anker, who make mini chargers that'll resupply your iPhone 6 with one full charge, or larger devices that'll juice it up multiple times. It's worth the investment.
9. Get a proper weather app
Your holiday deserves a better, more accurate forecast than the one you're currently getting from your iPhone's pre-packed weather system. Download AccuWeather for a seriously accurate report on what's going on in your local area, with a two-hour forecast updated every minute. It will also supply you with a spread of additional features like 'RealFeel Temperature', indicating just how sweaty 33 degrees in 80% humidity will be. 
10. Clear out your photos before you travel
Be honest, when did you look at those photos you took last autumn of your sub-par attempt at a cottage pie? Chances are you've got stacks of photos knocking about on your iPhone taking up valuable space – fine now, but extremely annoying when you're lining up that perfect sunset shot only to be interrupted by a message saying you're out of storage.
Before you go, have a fiddle about with your iCloud Photo Library. Head to 'Settings' and tap on your Apple ID. Scroll down to 'iCloud' and tap on the 'Photos' app and make sure your 'iCloud Photo Library' is turned on, uploading your photos and videos to cloud storage.
With all your images safely floating about in the cloud, you can set about cleaning up your phone – a proper cathartic deletion session – to ensure you've got as much room as possible for those questionable holiday pool that you're never going to look at ever again. 
11. Download a language app
We live in the future. Really. Get Google Translate, download the language of the country you'll be heading to (it's got over 100 available) and prepare to be amazed.
The standard feature allows you to input a phrase or word and receive an immediate translation that the app can read aloud for you. But for 37 of the app's languages, you can use your iPhone's camera to look at a menu or sign and watch the app recognise the text and translate it for you. The Conversation mode allows you to pass your phone back and forth between speakers, translating the conversation on the fly. It makes you wonder why you wasted your childhood conjugating French verbs.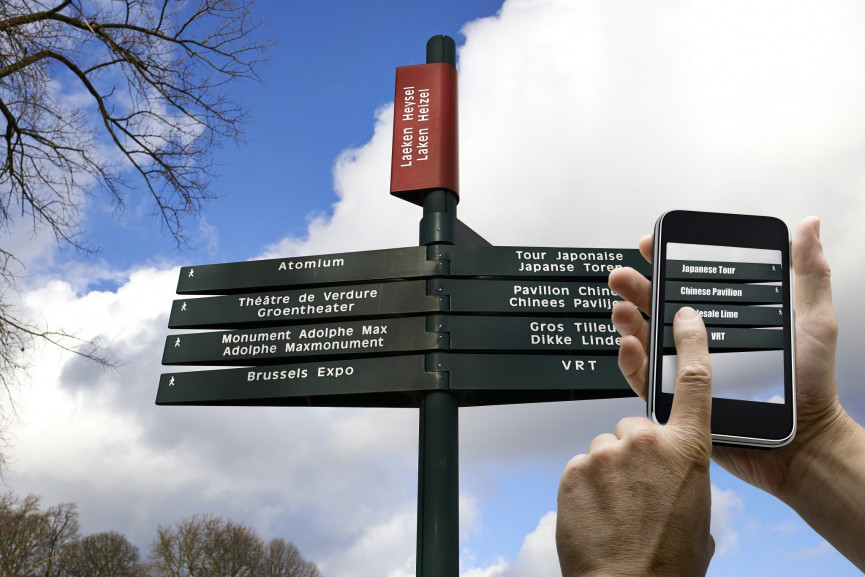 12. Get a proper camera app
Your iPhone camera can do a lot more than you're currently using it for. The standard camera app is great for simple point-and-shoot stuff, but if you want to get shots that'll provoke cries of rage from your office-bound Instagram followers, download the Camera+ 2 app before you fly.
The Camera+ 2 app lets you control a whole heap of standard photography settings – white balance, shutter speed, ISO – as well as giving you some neat features like smile detection and a handy stabiliser. There's also a built-in 'Lightbox', that lets you tweak your shots to obsessive perfection. It's worth the £2.99 price tag.
13. Use Apple Pay abroad
Don't want to travel with a heap of plastic in your wallet? Apple Pay is now accepted in a heap of countries (you can see the full list here). Load up your iPhone with your credit and debit cards before you travel and you'll be able to tap-and-pay with ease. The amount your bank will charge you for international transactions will vary, so it pays to shop around to see who offers the best travel scheme. 
Want great free content like this sent to you daily?
Get exclusive shortlists, celebrity interviews and the best deals on the products you care about, straight to your inbox.
(Images: Getty)