Ever tried to recreate the Arctic Monkeys' frontman's teddy boy hairstyle only to have it end up in a greasy, Draco Malfoy-esque mess? Then this is your lucky day, as Michael Kontos from London School of Barbering is about to show you how to pull it off by yourself at home.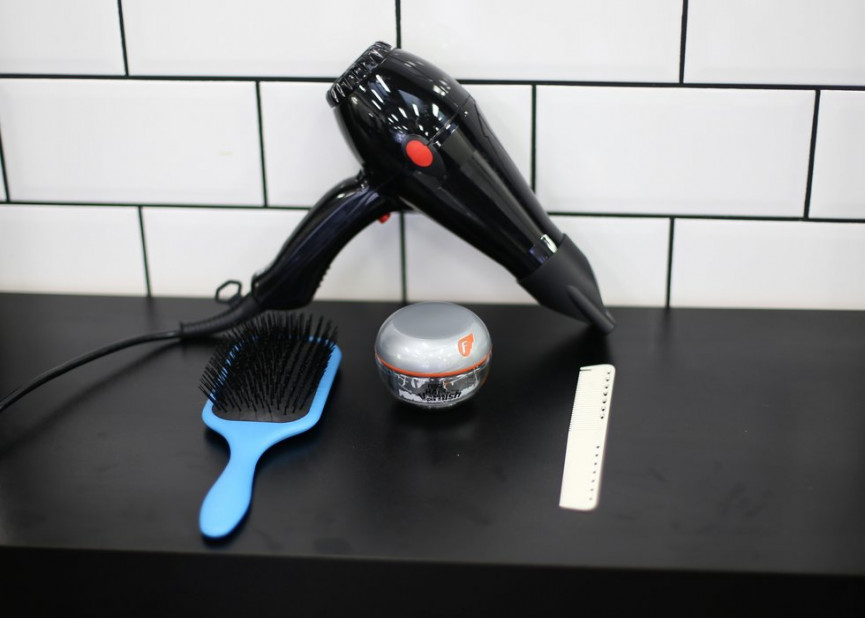 Your equipment
What you'll need: Comb, flat brush and pomade (we like Hair Varnish by Fudge).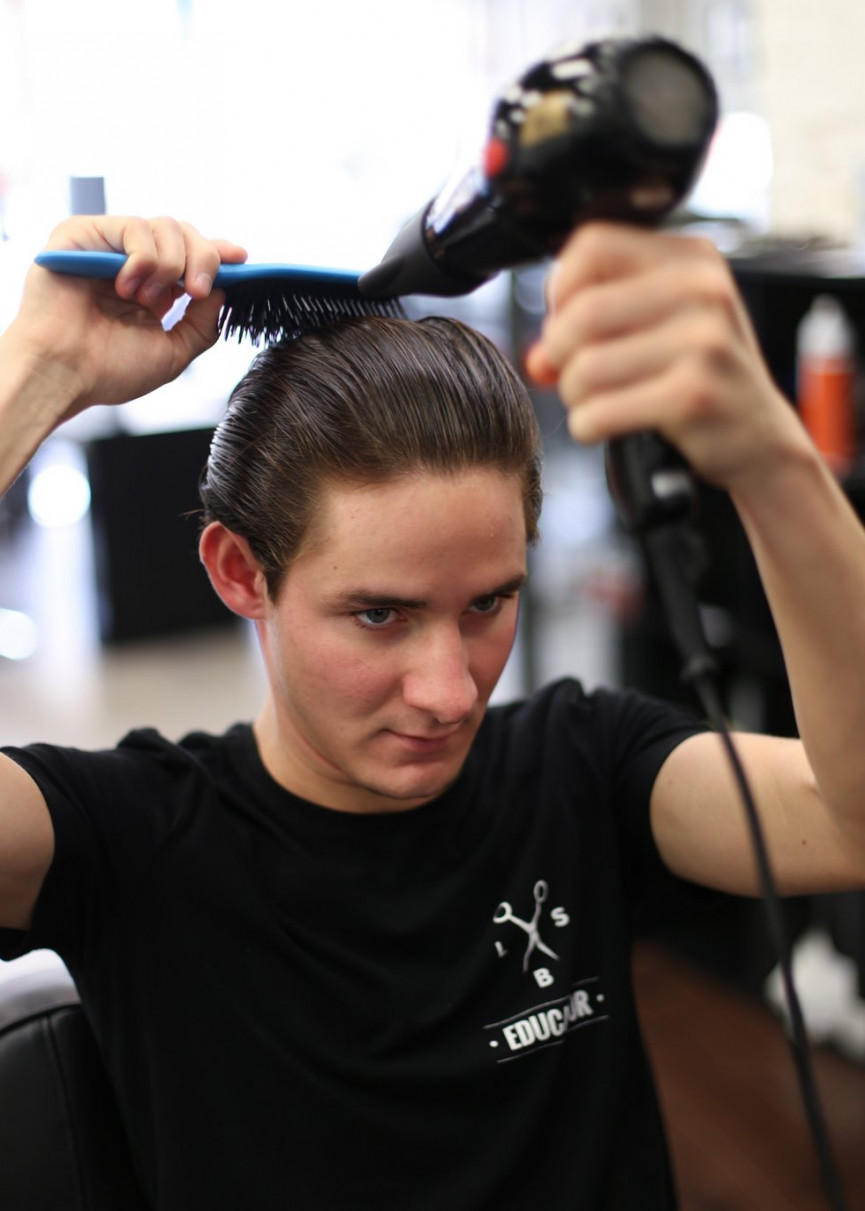 Step 1
With hair that's just been washed and towel-dried, use a flat brush and a hair dryer to brush through the hair. You'll want to push the airflow away from face to the back of the head. Dry your hair completely before beginning the next step.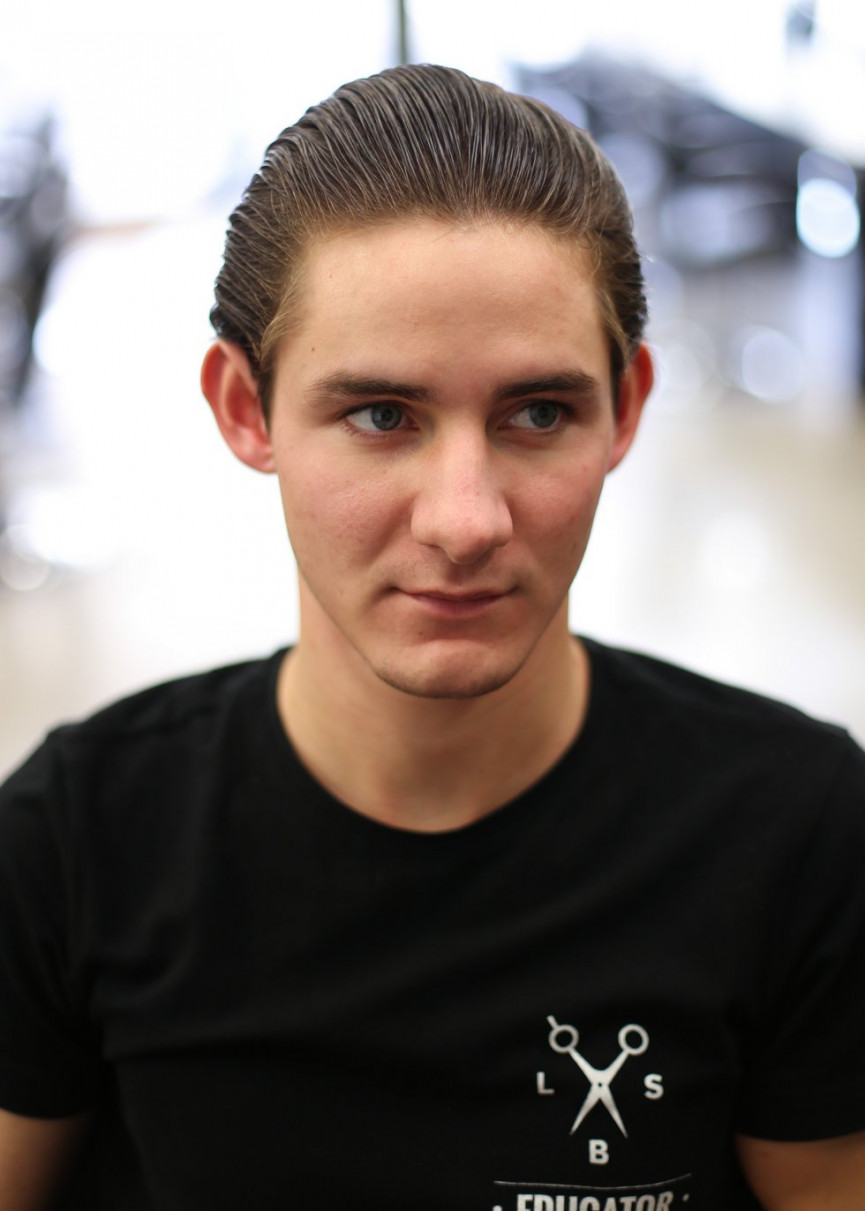 Step 2
Get an oil-based hair varnish or pomade (we like to use Hair Varnish by Fudge) and take a generous scoop with your fingertips and rub it between your hands to warm it up. Use both hands to push the sides of the hair back with the pomade.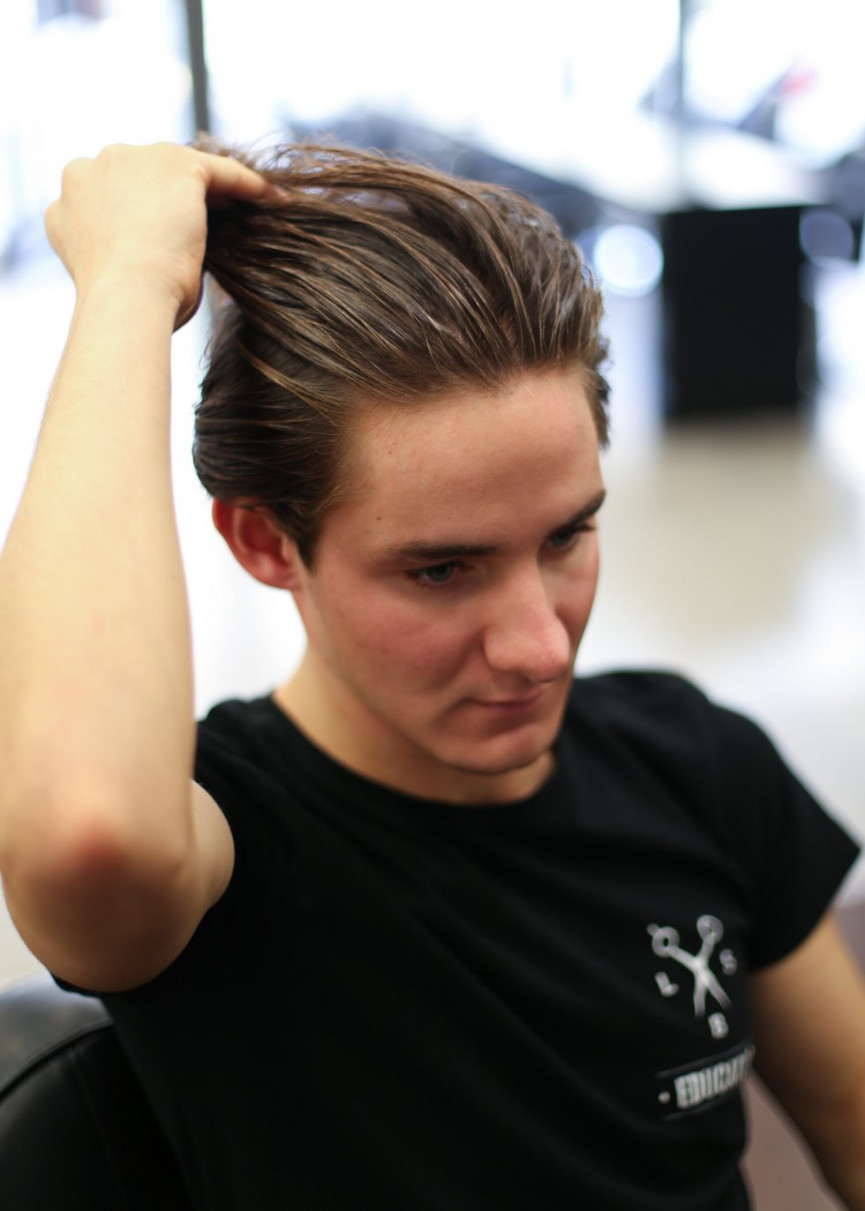 Step 3
Once the sides are done, get some more pomade and run it through the top of your hair. Tip: It's very important to apply the pomade into the roots for the hold and volume.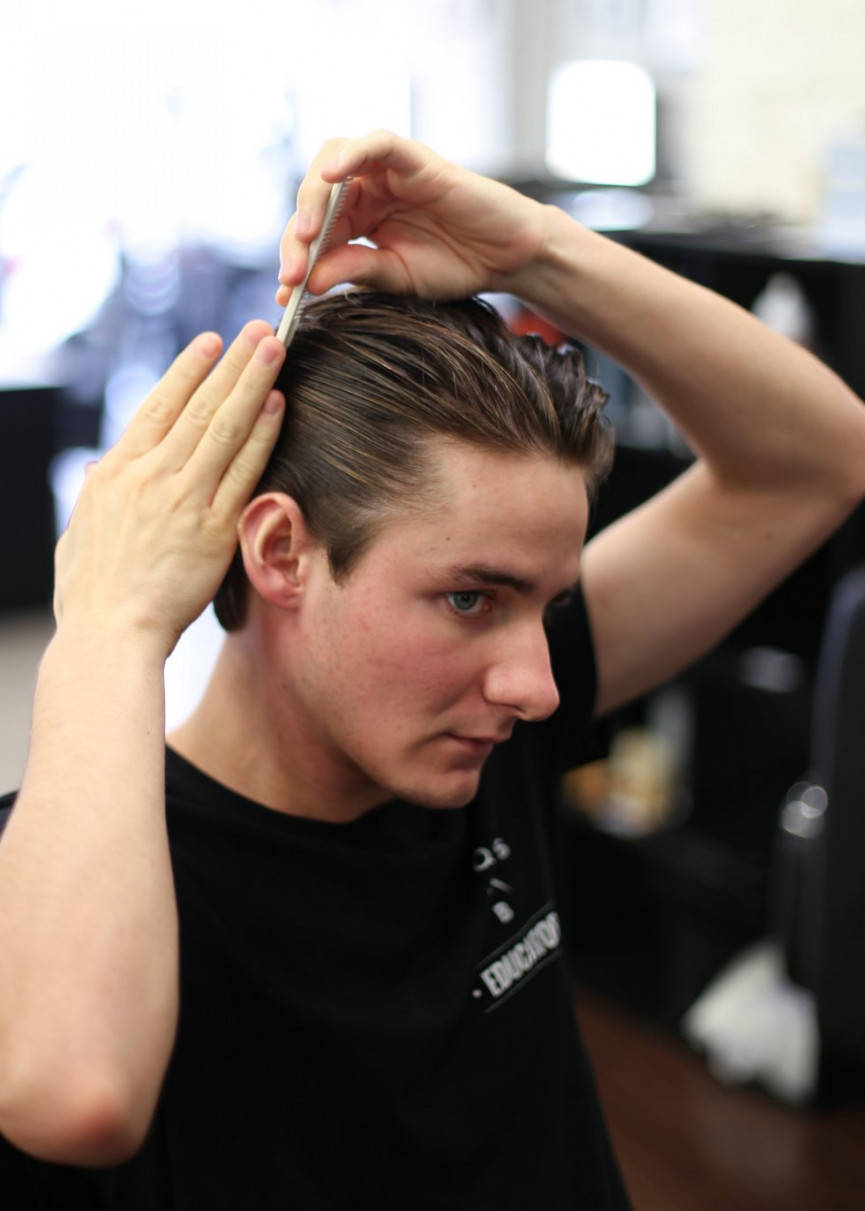 Step 4
Get your comb and start by combing the sides right back to the centre of the back of your head. Think Danny Zuko from Grease. The hair will gather at the back and this will form what is known as a 'DA' (which stands for 'duck's arse').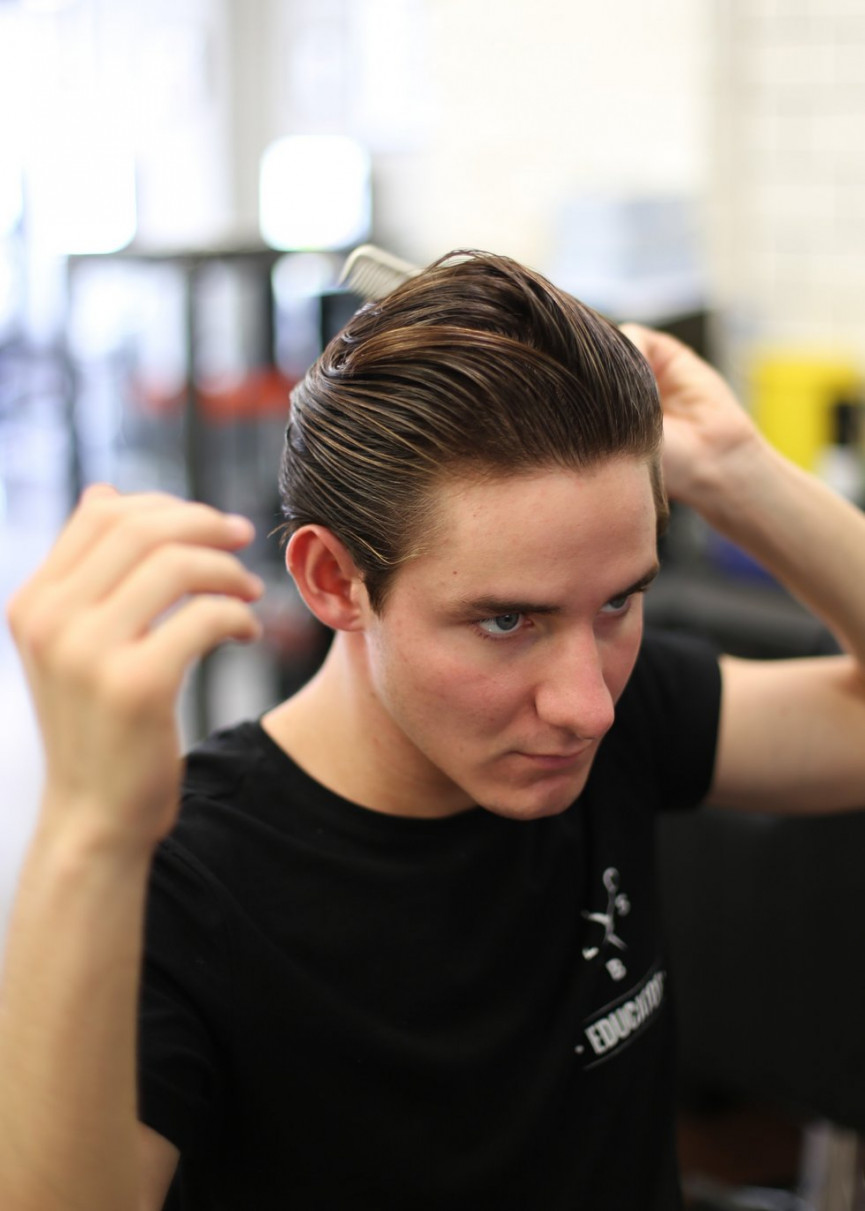 Step 5
For the top part of your hair, run the comb through it towards the back of your head. Then to add volume and lift, use your hand to push the hair from the top of the crown towards your forehead.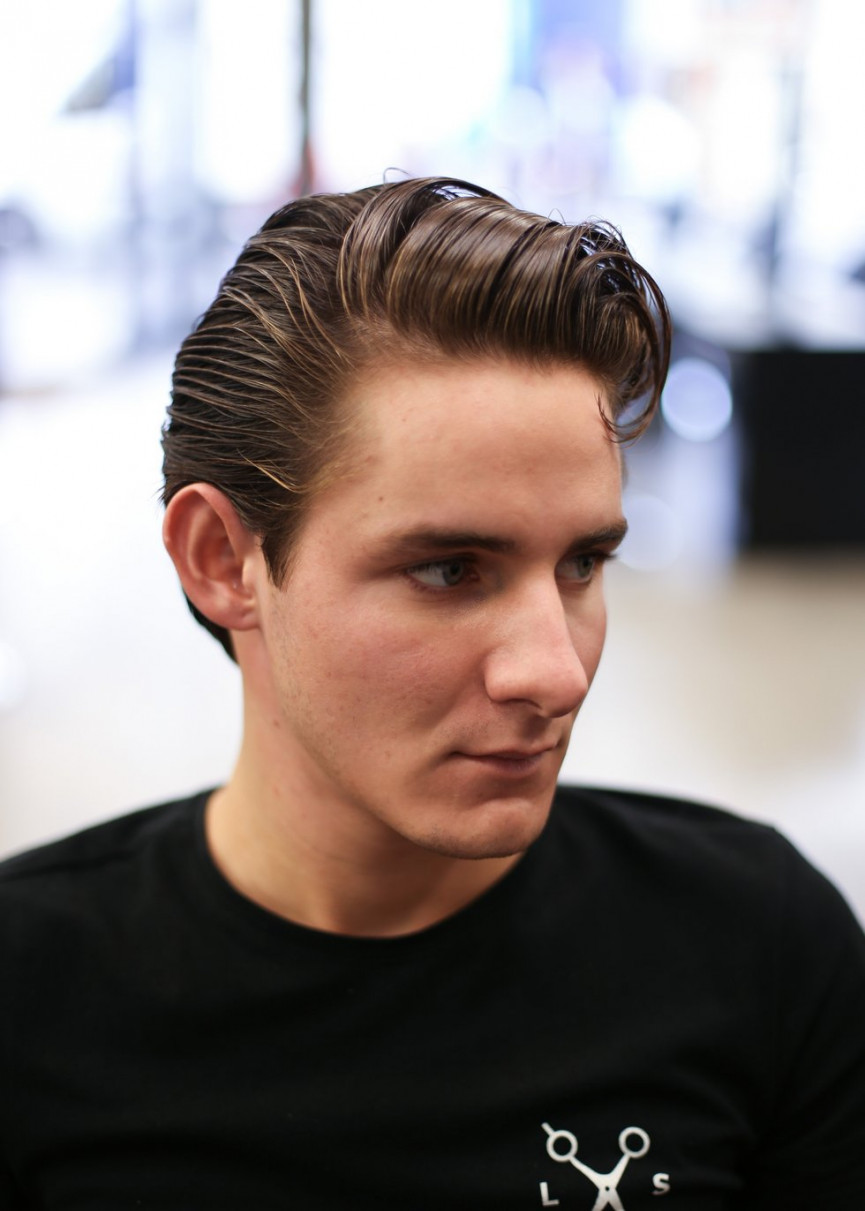 Step 6
Finally, lift the front portion of hair up with the teeth of your comb and turn it over at a right angle to your desired side to create your 'elephant's trunk'.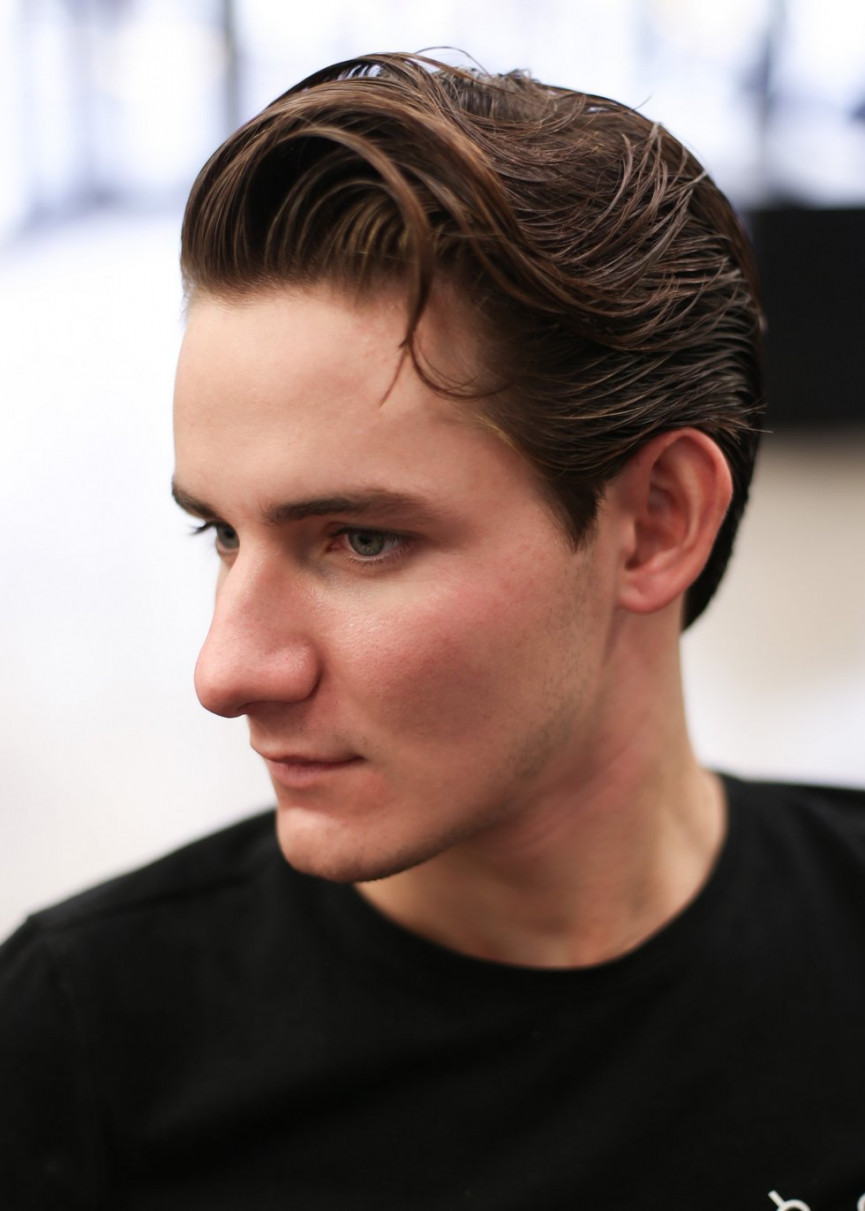 Step 7
Keep your comb on you all day because you may need to reset your hair back into position.