ShortList is supported by you, our amazing readers. When you click through the links on our site and make a purchase we may earn a commission.
Learn more
The Rated One Star Guide to dressing for unpredictable weather
How to navigate the dodgy end of summer weather in style You've got your look down for the day. Banging shorts, sick kicks and long sleeves, because it's September and you're not an idiot. Out the door, done.
But then there you are emerging from Old Street Station 40 minutes later, totally stuffed as you were either sucked into a seasonal time vortex during your commute or, just maybe, the weather has done a complete climatic 180 and has forgotten it's sort of still summer and decided to chuck it down. 
That heatwave is just a distant memory now and temperamental weather is back at full force. Sweaty tubes, cold streets. Cool morning, hot arvos, cold nights. Glorious sunshine one moment, bucketing it down the next.
So, let us help you out. Here's how to style out unpredictable weather, predictably well. 
1. The bright shacket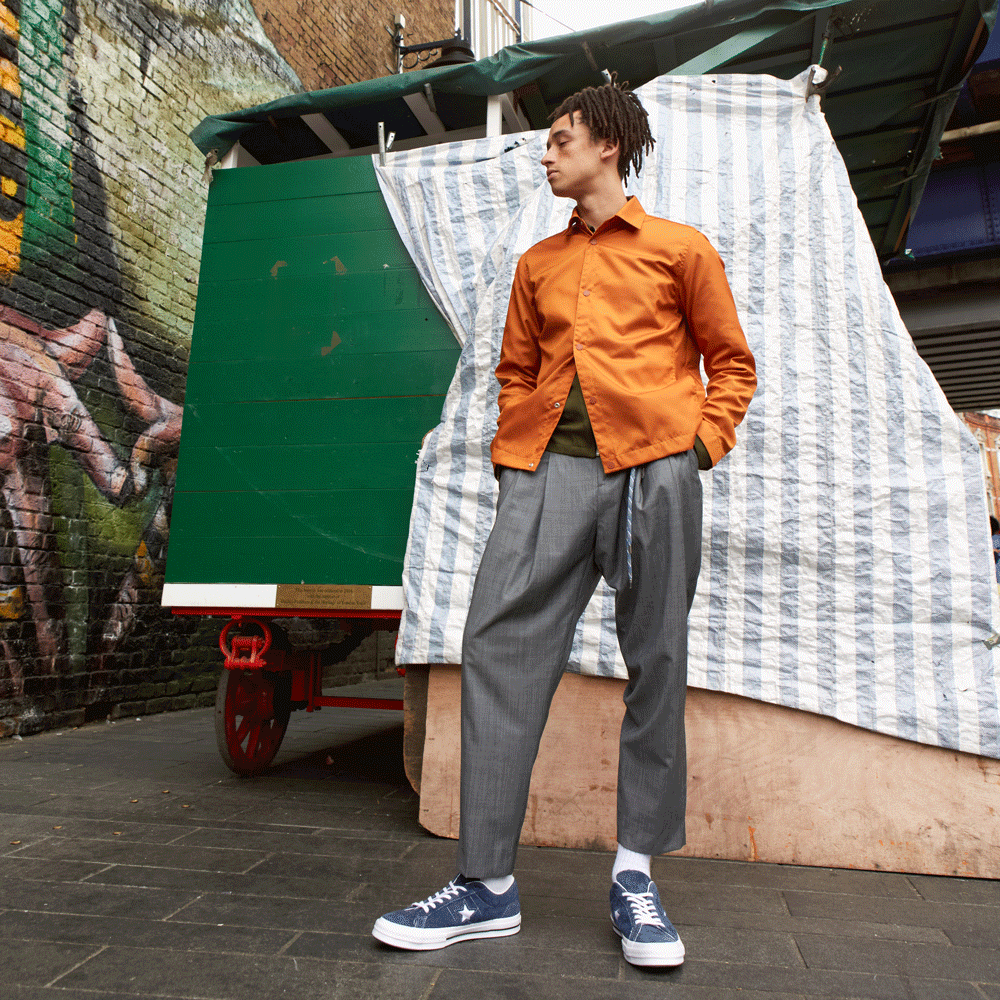 Just because summer is drawing to a close doesn't mean lairy colours should be put to the back of your wardrobe. Using colour like this bridges summer and autumn vibes pretty well.
The orange in this 'shacket' jacket and mid-shade of grey are just-so that they won't look out of place in the lovely sun. Neither would they look out-of-season cheery on those drearier days. 
The nylon 'shacket' is rainproof and the cotton shirt underlayer will keep you cool, but also look great with the trews should you shed the top layer.
The wide-leg trousers are lightweight too, but the cropped length and darts will draw the eye toward your blue suede shoes – which just so happen to pick up the shoelace accent around your waist. Just pick a pair of good socks. Have we thought of everything? Probably. 
2. The tonal look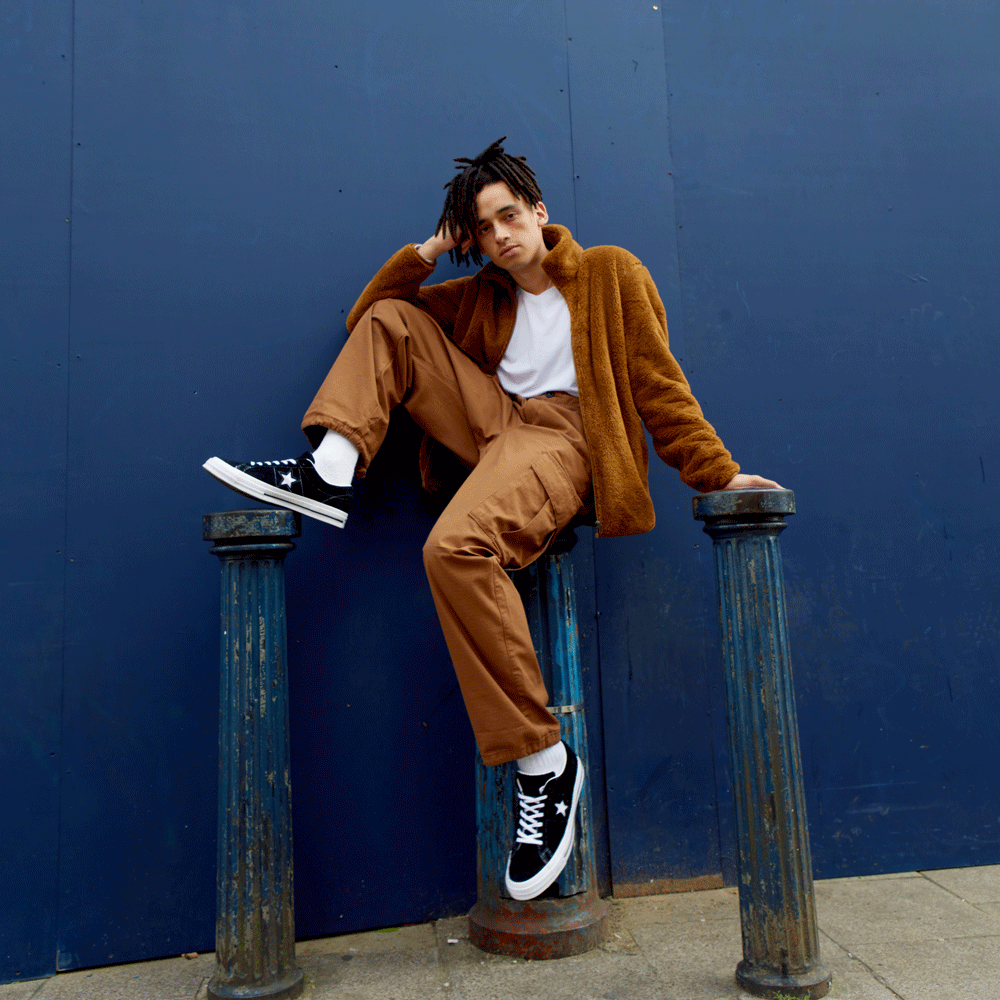 Going tonal is an easy way to make a statement while not being as loud as other streetwear trends. 
Go for mid-weight cargo trousers in copper: breezy enough for warmer moments, but also nice and long for evenings when the weather drops. 
Team with this similarly hued fleece zip-up, which is going to be one of the best bits of kit in your transitional wardrobe artillery (cue "IT'S SOOOO FLUFFY!"), and a long-sleeved T-shirt in the most heavenly weight that will see that you're neither cold or sun-battered when the weather's as indecisive as your partner making a call on dinner.
Bring the bold to the outfit with some inky-coloured kicks, elevating the whole thing to the next level. 
3. The seasonal shorts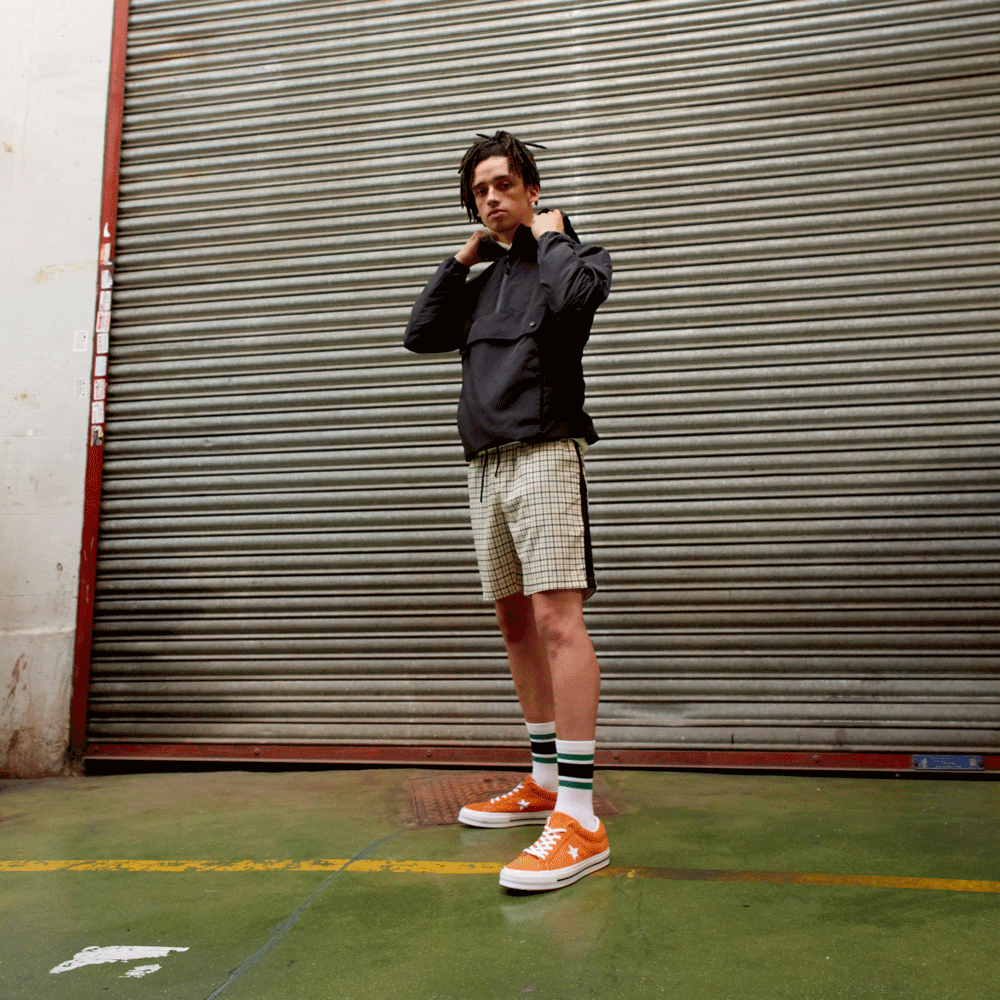 Realistically we've got about eight months of trouser-wearing ahead of us, which is a pretty bleak prospect. 
And this summer has seen some of the best men's shorts (such as this check number), so let's stick with them for as long as we can. And if you're worried about feeling a chill on your legs, just roll your socks up. They'll show off your trainers better that way, anyway.
Also carry a trusty tech cagoule for when you inevitably need a hood. The tech fabric keeps things casual and sporty but it's also beautifully compact, so you can tie it cross-body when you're not using it. 
Double up with a contrast hoodie just in case and have fun with another bit of colour in your accessories. It's still summer, after all… just about.
4. The perfect pairing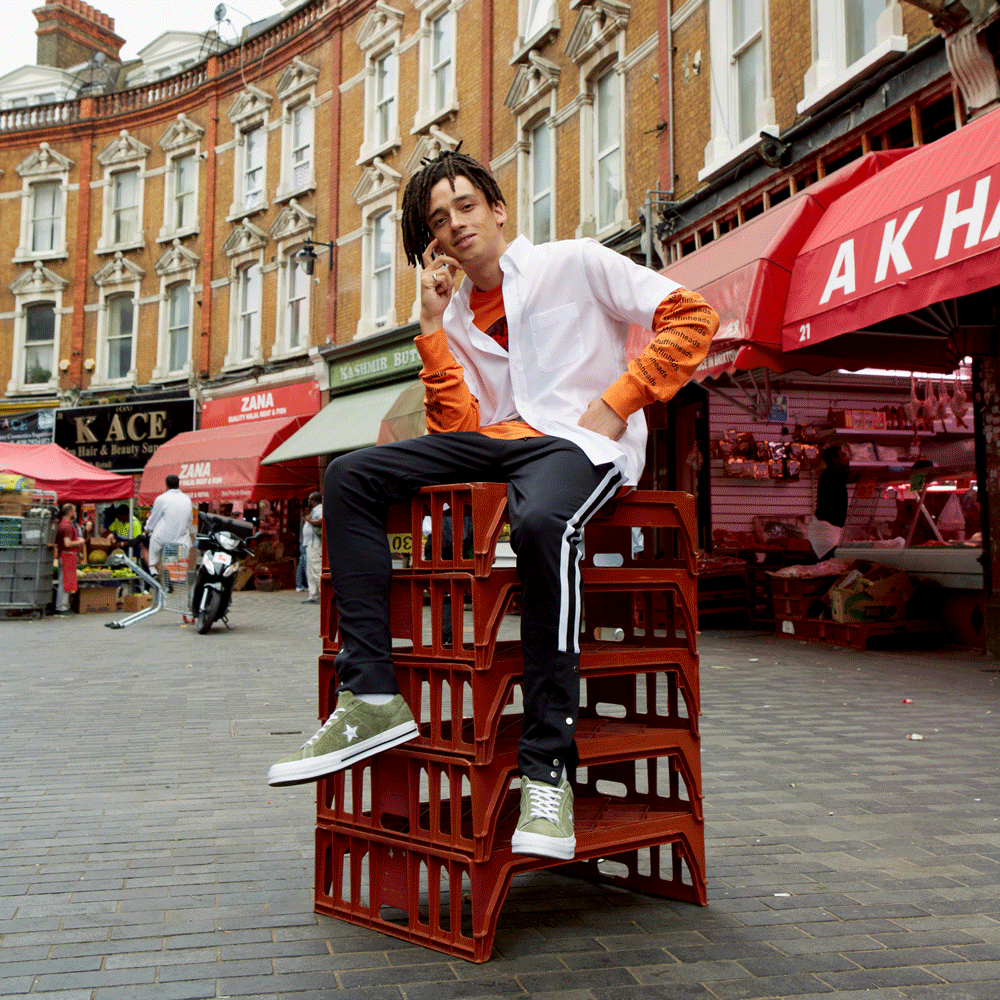 Your short-sleeved shirts and T-shirts have life in them yet, and when you play with layering them up it makes your look a lot more contemporary and in line with everyday streetwear. 
As a general rule, keep one layer the focus with a print or text and the other plain to keep things unfussy. This pairing will work equally as well with jeans, tracksuit bottoms and shorts – but again, keep them pretty simple and let your footwear be the focus to finish off the look. 
It's also a good workaround when you've misjudged the weather on a weekend away.
---
Be sure to make Converse One Star your seasonal staple. Shop the range now. 
Related Reviews and Shortlists