ShortList is supported by you, our amazing readers. When you click through the links on our site and make a purchase we may earn a commission.
Learn more
1. Drink more beer
Hops are rammed with antioxidants and bitter acids which boast numerous health-promoting qualities, namely fighting inflammation, which shows prominently in your skin. Beer is also packed with more vitamins and minerals than you'll ever find in spirits or wine (and won't dehydrate you as much), including vitamins B3 and B6, magnesium, which is good
for just about everything, including plumping wrinkles, and flavonoids – the same good guys in berries that stabilise elastin and collagen. Hoorah! It should be said, though, that too much of the good stuff can deplete vitamin C. And render you useless the day after, so, you know…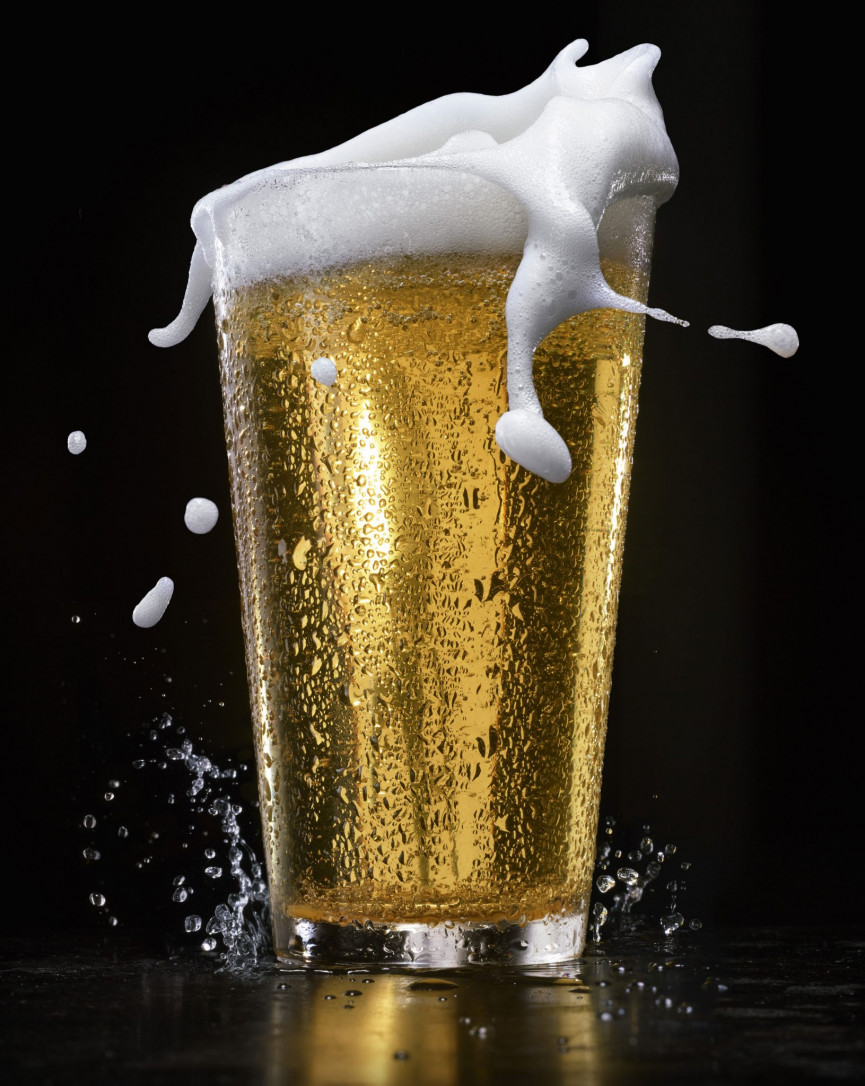 2. Sort your hair out
Hair loss and hair thickness – they're both issues for over 50 per cent of men. And serious enough that nearly half of those say they'd give up their life savings to have a full head of hair back, and a third would give up sex for it. But most people think that's there's nothing you can really do about it, bar doing a Rooney and getting transplants… not hugely appealing.
There are a plethora of products out now claiming to boost fullness and thickness, but among the very best we've seen is Nioxin's overnight treatment. It's an extra step you'll have to work into your bedtime routine but stick with it and you'll see a noticeable halt in hair loss, increased appearance of fullness and overall hair health. And if density isn't an issue for you, keep your hair fighting fit and maximise on lustre with a decent shampoo free of any sulfates, such as Pureology Strength-Cure Shampoo, £16.50 and Conditioner, £20.50 for 250ml, feelunique.com.
Hair dullness isn't the most obvious sign of ageing, but take a look at your hair in those Facebook throwbacks (if you're still on it) vs your hair now and you'll see the difference.
Night Density Rescue, £20.95 for 70ml by Nioxin; parfumdreams.co.uk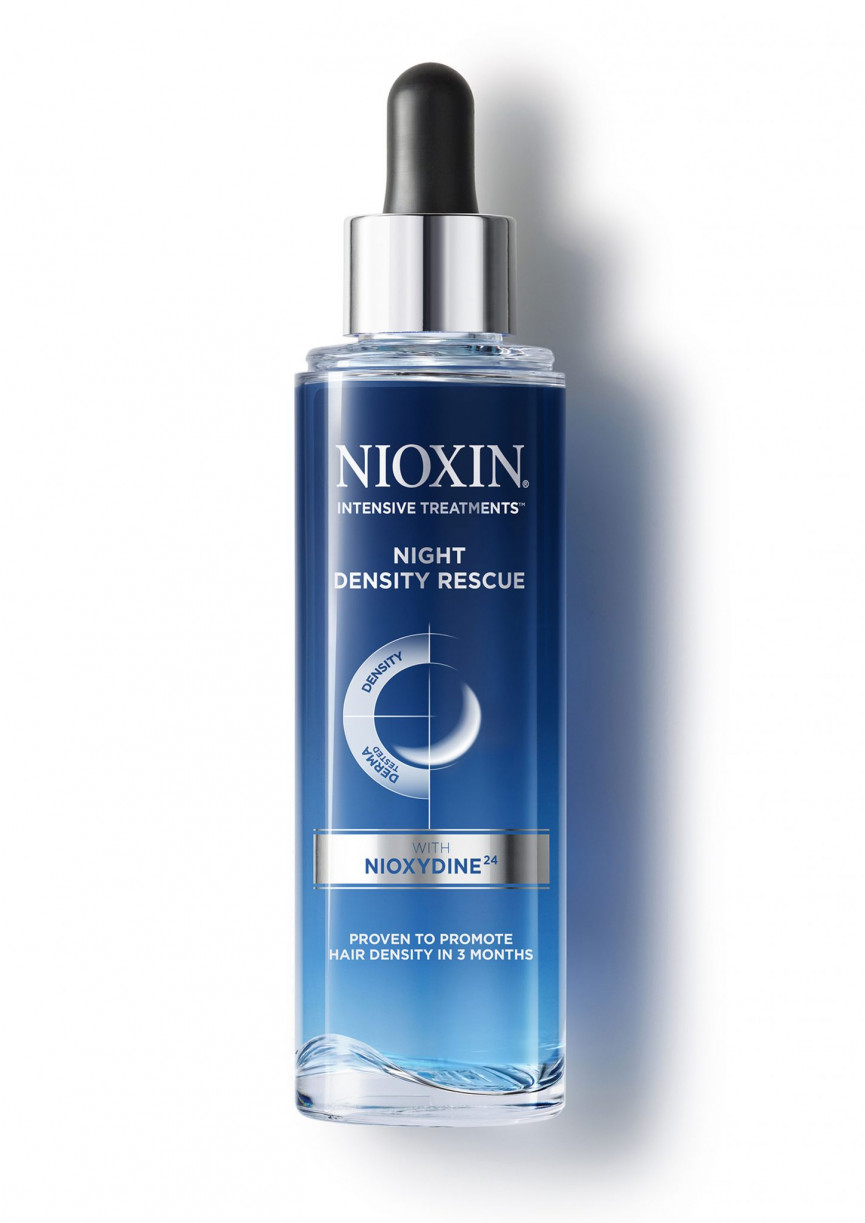 3. Lose the beard
Yup. It's time, my friend. You've outgrown that follicular safety blanket, you don't need him anymore, he's just holding you back from a shinier, more youthful-looking version of yourself. So whip out the trusty Gillette Mach 3 and savour in the ceremony of it.
Oh, and while you're on it, afford your eyebrows some due diligence. Tommy Lee Jones, Eugene Levy… you get the vibe.
Mach 3 Start £3.97, by Gillette; boots.com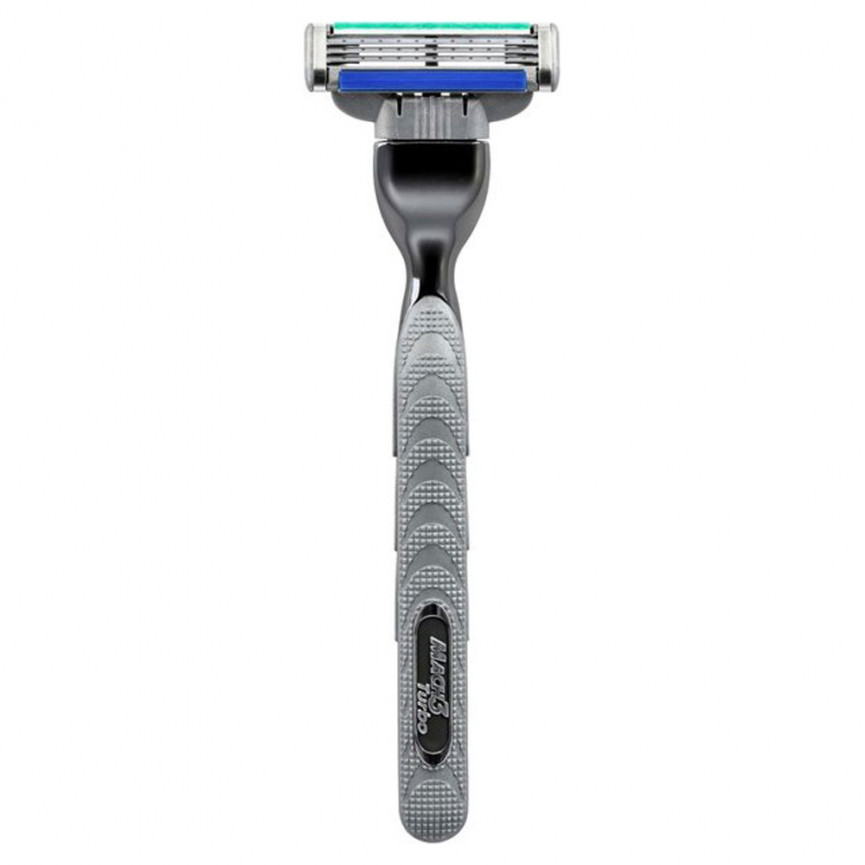 4. Drink tea by the bucket
Green tea that is. Benefits include cutting the risk of cancer, improving heart health, supporting weight loss and even preventing tooth decay (yes, really).
The anti-ageing benefits to skin include sun-damage reduction and delaying of skin sagging, fine lines and wrinkles. What makes it particularly stand out as an anti-ageing tool is one of its antioxidant benefits – a catechin called EGCG – which research shows can actually reactivate dying cells in the top layer of skin.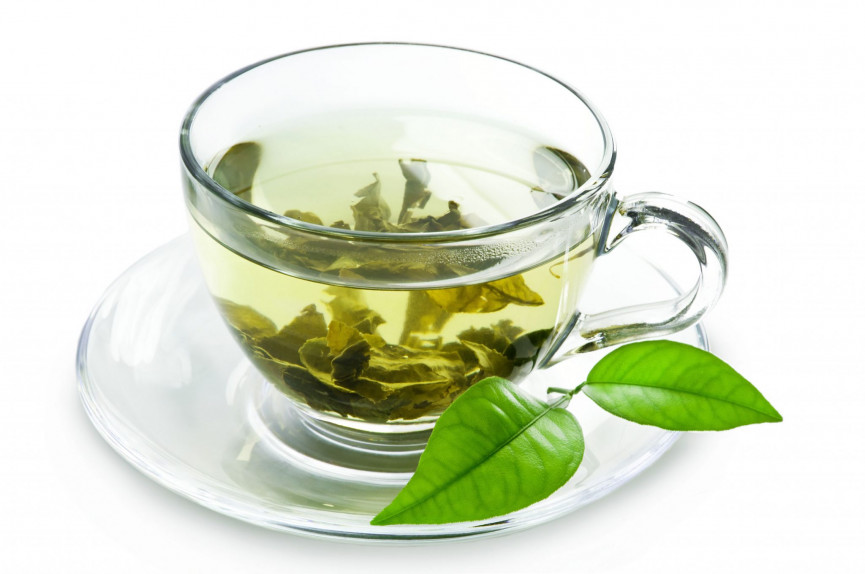 5. Get off your phone
As if ruining your sleep, crippling concentration and punishing your eyesight weren't enough, you can now add damaging your skin to the list of vices your smartphone's blue light can cop to. Dermatologists assert that we should be protecting our faces, limiting exposure and use of our phones as much as possible. All that staring and squinting at the screen? Your delicate eye skin is going to suffer, too. Give it a rest.
6. Get some proper kip
Lack of adequate, good-quality sleep increases your body's levels of cortisol (the stress hormone), which causes increased inflammatory responses in your body, and these, in turn, increase the breakdown of collagen and hyaluronic acid – our built-in anti-ageing artillery. Also, while we sleep, our hydration balances out, with moisture being properly redistributed throughout the body, most noticeably to our biggest organ – the skin. So if you're waking up with puffy eyes, dryness or noticeable lines, you've probably interrupted your body while it's working. Sleep in a room that's slightly cooler than comfortable; stick a nice plant in your bedroom and above all else invest in a decent mattress. Companies such as Simba are so confident they've got it right, they only make one type and deliver the next day, often with an extended free trial.
Hybrid Mattress, from £379, by Simba; simbasleep.com
7. Make your breakfast pretty
As well as helping to produce a breakfast that must go on Instagram, there's not a system or function in the body that doesn't benefit from the whopping dose of antioxidants blueberries serve up. Cholesterol and blood-sugar levels, digestive and cognitive function and heart health are all maintained by the little beauties, so they're preemptively fighting wear and tear from the inside.
They're also among the very best things you can eat for your skin as they're 85% water, contain a tonne of vitamin C and compounds called phytonutrients, which can help prevent skin cancers. Other berries are great, too, as they promote cell regeneration. Avocados are really high in glutathione, which is effective at combating cell damage and neutralising free radicals, helping to combat acne and wrinkles. Vitamin C-packed tomatoes are also loaded with lycopene, which helps protect your skin from UV damage and improves blood flow.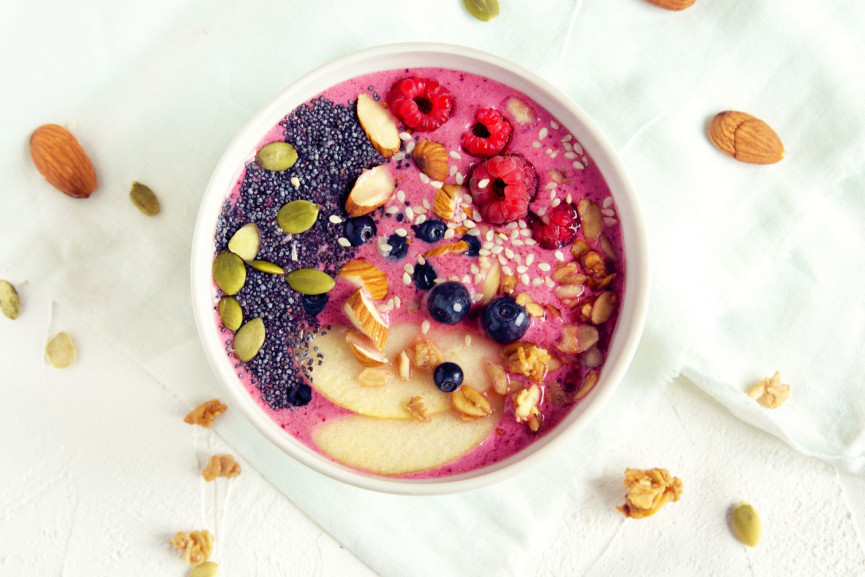 8. Cleanse your home
Turns out the air in your house is, on average, 3-5 times more polluted than the air outside. And, considering we spend around 90% of our time indoors, it's something to think about. Things such as product fumes, mould, dust mites, pollen and cold viruses are in the air at home, passing through our blood streams. Pretty nasty when you think about it. So maybe it's time for an air purifier?
Blue Pure 221 home air purifier, £355, by Blueair; blueair.com
9. Smell younger
Okay, this isn't going to work wonders on visible ageing, but the nostalgia trip it takes you on will leave you with such a spring in your step that those around you will be totally blinded by your apparent youth.
CK All, £40 for 100ml, by Calvin Klein; boots.com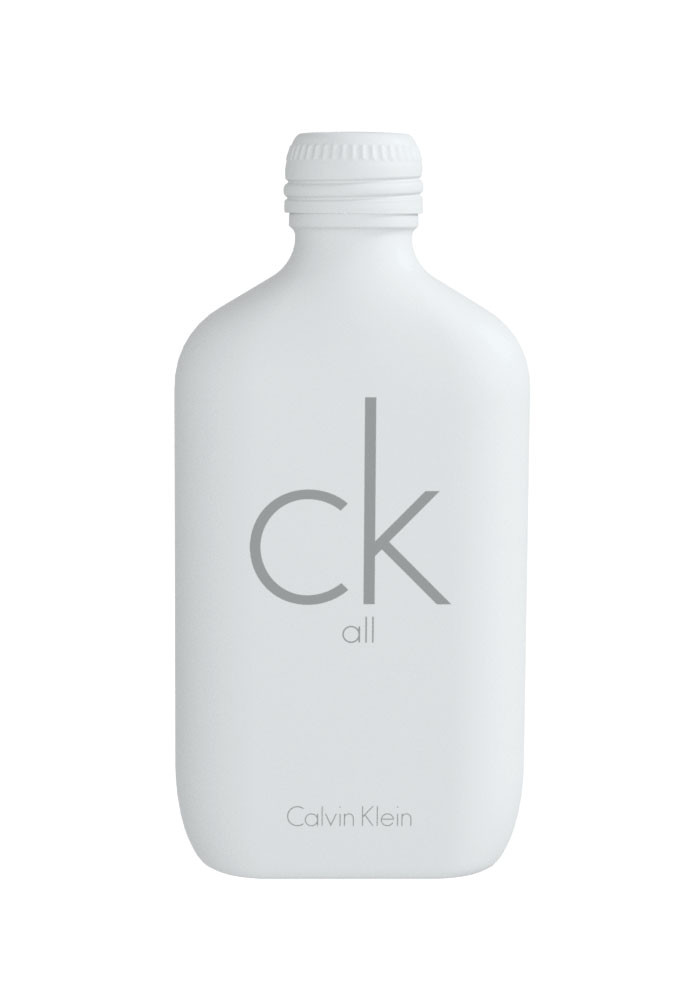 10. Wash your face right
Look at what's in your face wash, and if it contains sodium lauryl sulfate or sodium laureth sulfate, chuck it straight in the bin. These are chemical lathering agents used in everything from shampoo to laundry detergent and they'll wreak havoc on your face, making skin look weathered in the long-term. Bulldog, Mancave and CeraVe all offer non-harmful products without the premium price tags.
Foaming Cleanser, £6.75 for 236ml, by Cerave; boots.com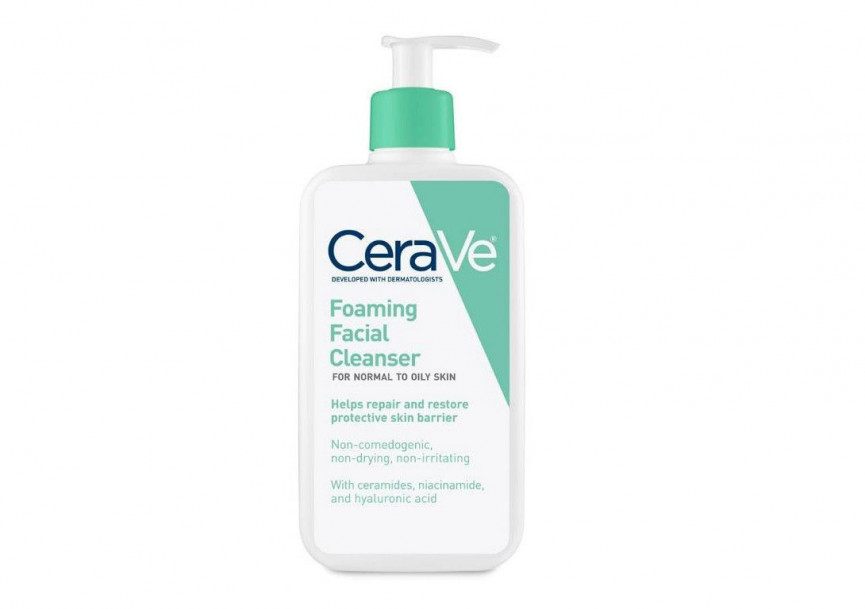 11. Wave this magic wand
One thing Panasonic does really well is take Japanese personal grooming routines – among the best in the world – and incorporate them into its new technology. The latest gadget, the Enhancer, is no exception. It's a 3-in-1 wand that delivers a microcurrent of electricity to draw out impurities, deeply moisturise, then tone the skin and close pores, leaving you with firmer skin. For best results use the moisture mode to work a serum into your skin, paying extra attention to your jawline.
EH-XT20 3-in-1, £199.99, by Panasonic; panasonic.co.uk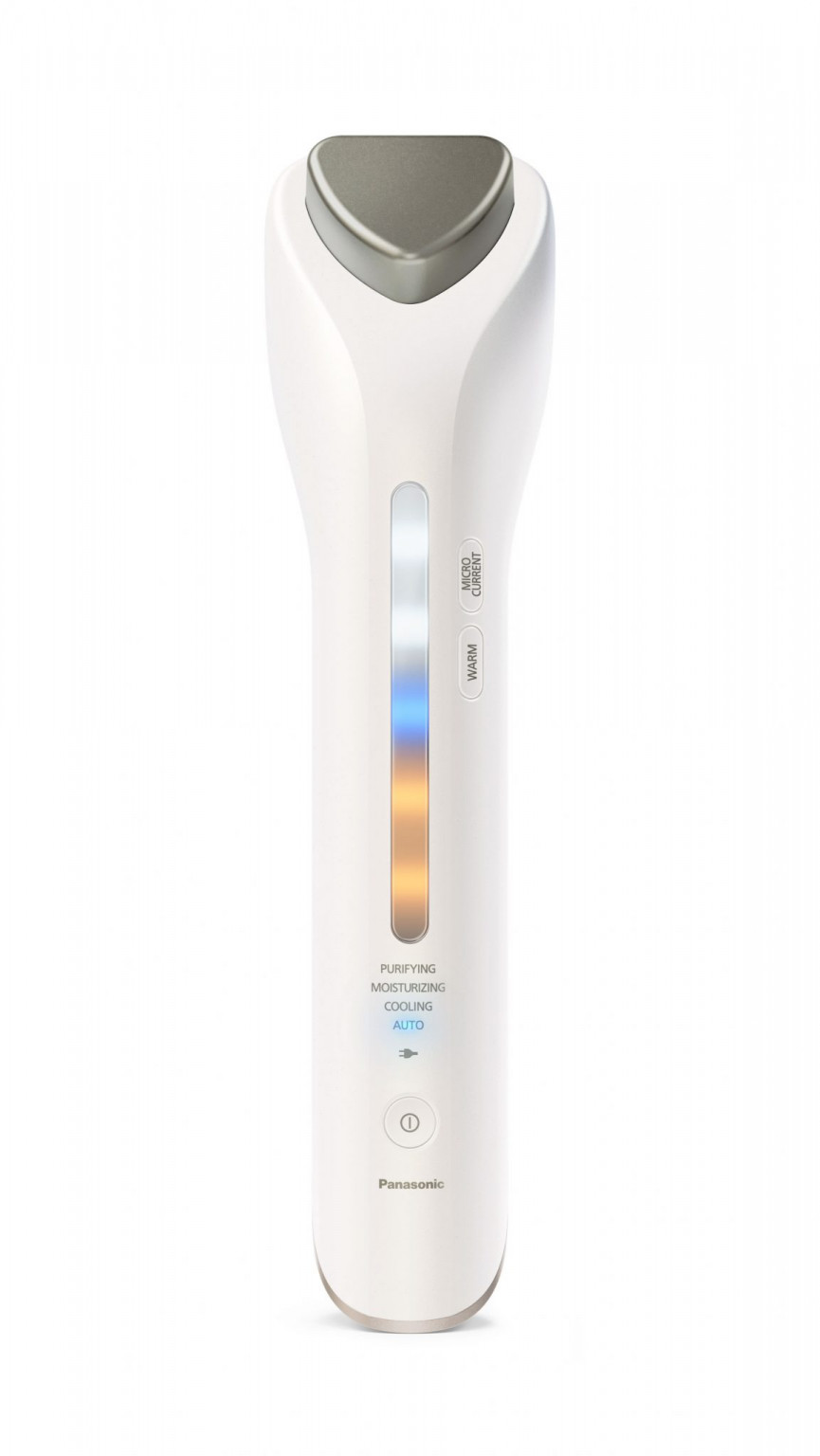 12. Smother yourself in oil
Most facial lines only look as visible as they do due to dehydration. By restoring moisture, you effectively plump them out, making them less apparent. Facial oils are more effective than creams for this as they can penetrate right down into the skin's fat layer and stop further water loss there, carrying vitamins with them as they go, fundamentally improving the health of the skin.
As a rule, look for seed and nut oils as they're most nutritious and won't aggravate sensitive skin. On top of smoothed-out lines, expect skin to look less dull, healthier in colour and with tighter pores – in as little as 2-3 days.
13. Take your Vitamin C
We all grow up knowing vitamin C's good for us, but for your skin, it's serious business. It protects against UV damage, helps tissue growth and collagen production. Applied topically in the right form, it can be about 200 times more effective than eating it. By putting it straight on to your face, it helps your skin recover from sun damage, pollution, stress and poor diet, as well as prevent wrinkles, so you look healthy and radiant.
C E Ferulic, £135 for 30ml, by Skinceuticals; skinceuticals.co.uk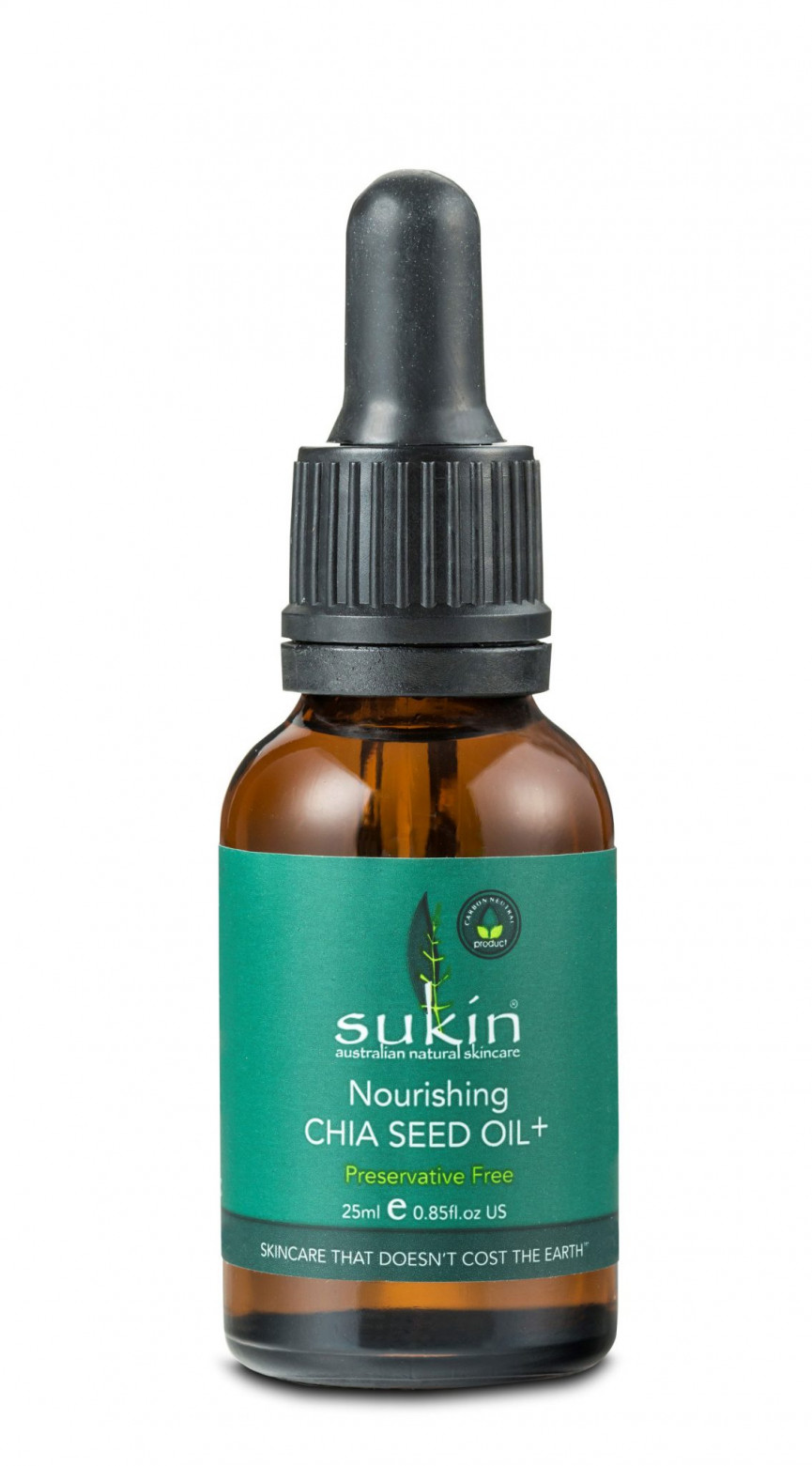 14. Frame your face
Haven't switched up your glasses in a while? Might be time for a refresh. Think about getting a narrower frame that'll open your eyes up more. Start by experimenting in-store with a range of different styles, then consult with the optician. Many now do bespoke frames, tailoring the glasses to your face shape, so it's worth taking the time to have a consultation.
Frames, from £229.99, by Tom Davies; tdtomdavies.com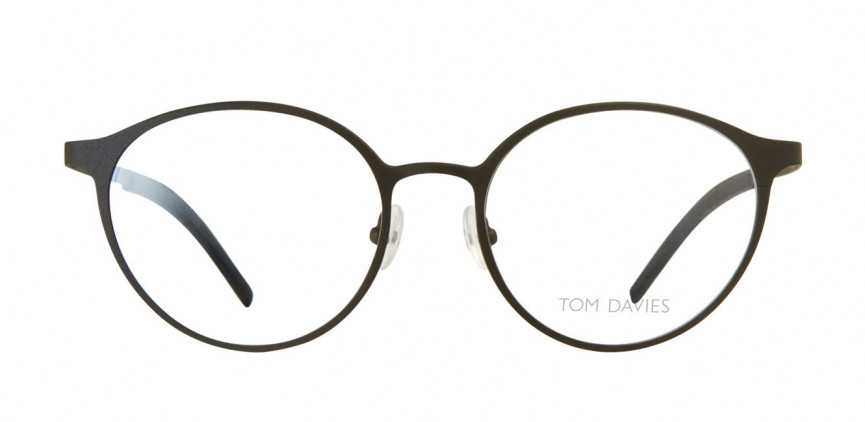 15. Drop some acid
Don't let the word acid scare you. The kinds you find in good skincare products are predominantly derived from cane sugars – AHAs – and their molecule sizes are so small that they're incomparably effective at getting right down into pores to treat wrinkles, dehydration and pigmentation, among others. Use a product such as Alpha H's Liquid Gold up to three times a week to notice a difference almost immediately.
Liquid Gold, £33.50 for 100ml, by Alpha H; alpha-h.com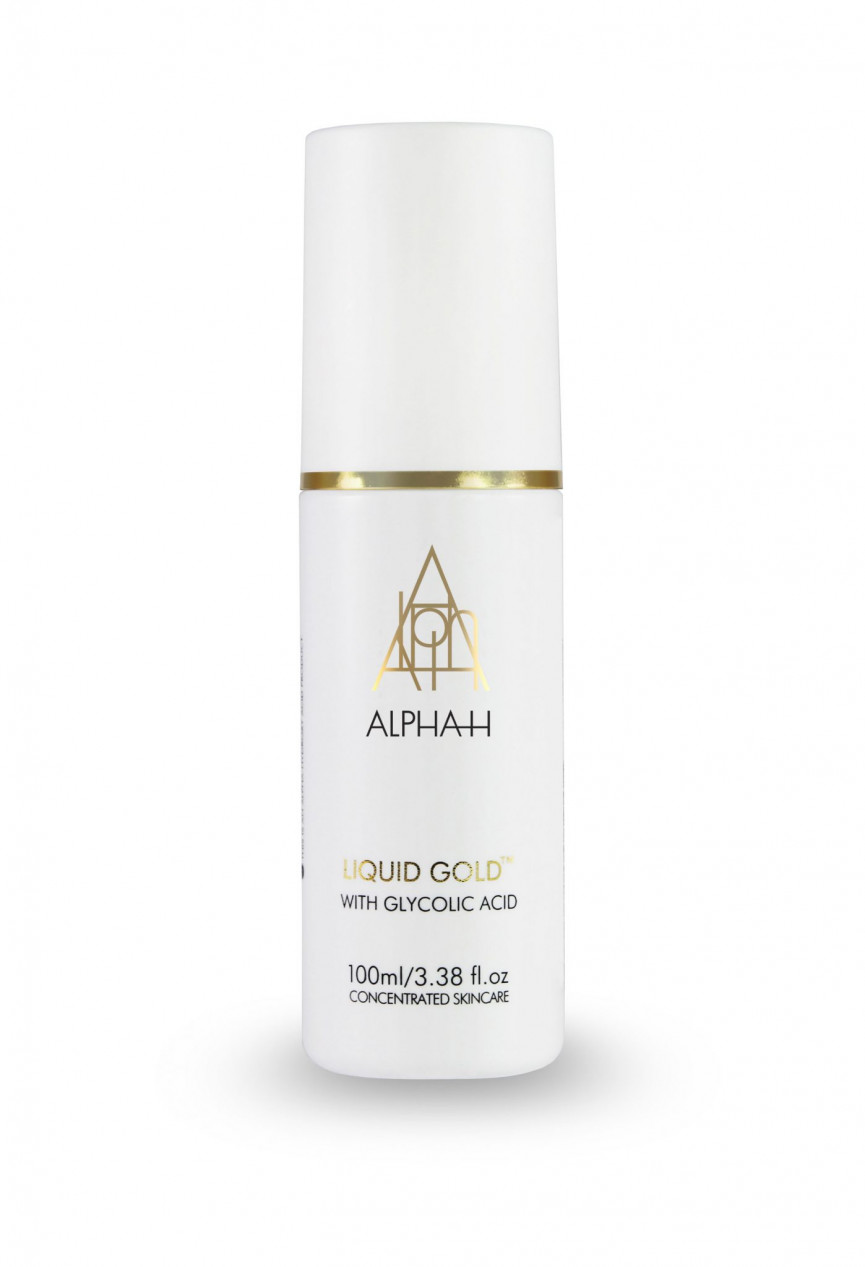 16. Ease up on the protein powders
Though supplementing your protein intake is great for aiding recovery and general body processes, protein powders often contain creatine and DHEA, which elevate testosterone – increased levels of which can lead to hair loss. If that doesn't bother you too much, watch out for the number of sugars and artificial sweeteners in protein powders as you'll see their negative results in your skin by way of spot flare-ups.
17. Groom your body hair
Ageing doesn't stop at the neck, and nothing gives the game away more than unruly body hair. Use a groomer to trim back your chest hair. If you run your fingers through it, any lengths that extend beyond the tops of your fingers should be cut back. If you're particularly deft with the trimmers, you can trim torso hair to add some definition, leaving more length where you want shadow lines to appear and fading up to areas you'd like highlighted.
Durablade, £49.99, by Remington; boots.com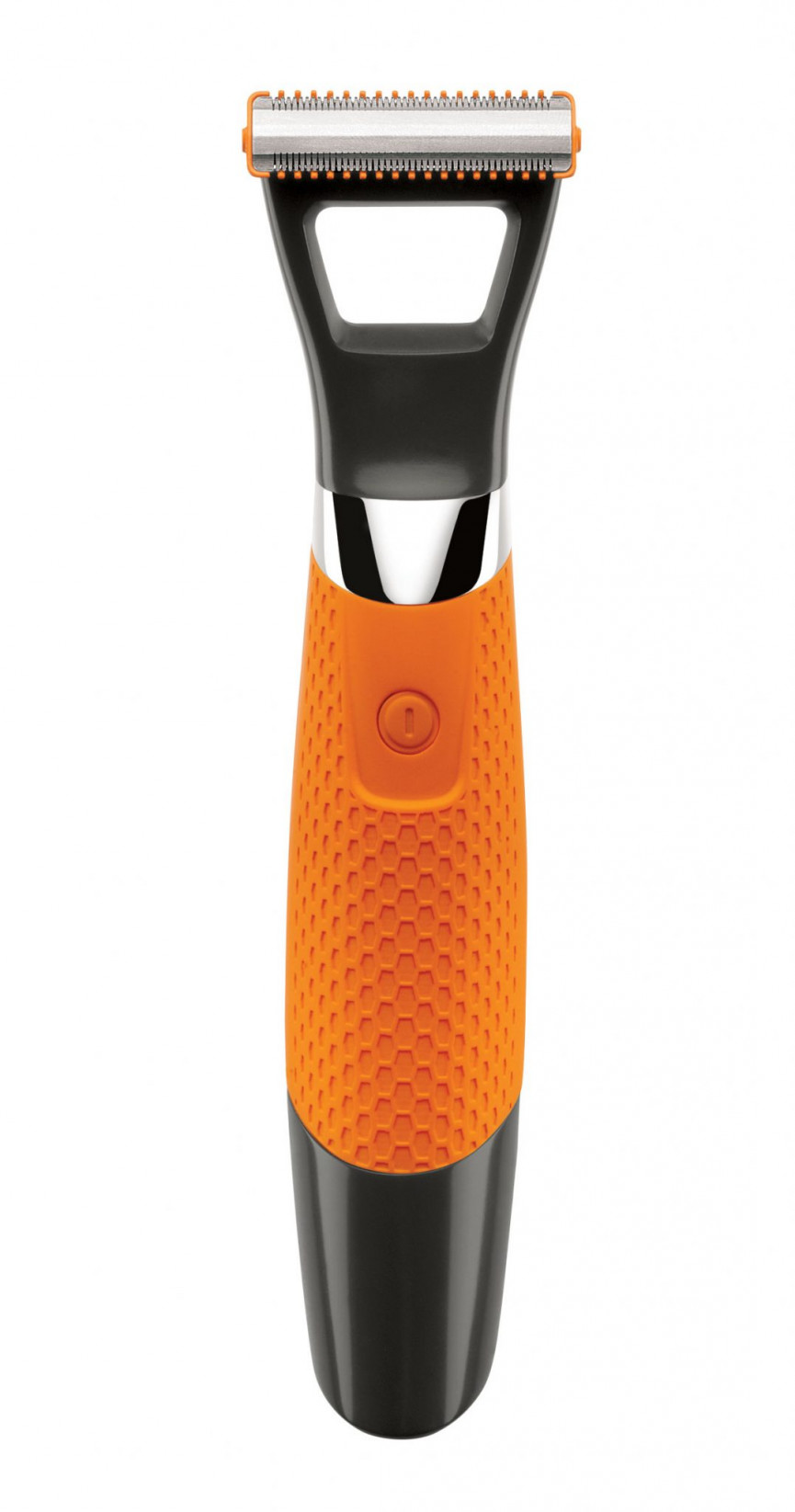 18. Get into a routine
A solid foundation to any anti-ageing regimen is routine – if you're flitting between different products, you won't be able to really recognise good results. A great place to start is with L'Oreal Men Expert's range. The new Vita Lift range uses French vine extract as its active ingredient to help strengthen the skin and defend itself from external aggressors that cause the skin to appear aged. An eye cream helps moisturise this delicate area and reduce the appearance of wrinkles, and the revitalising gel moisturiser is light and refreshing, perfect after a gym session.
Vita Lift Anti-Ageing Revitalising Gel, £15.99 for 50ml; Vita Lift Anti-Ageing Daily Moisturiser, £14 for 50ml; Vita Lift Anti-Ageing Eye Cream, £11.99 for 15ml, all L'oreal Men Expert; boots.com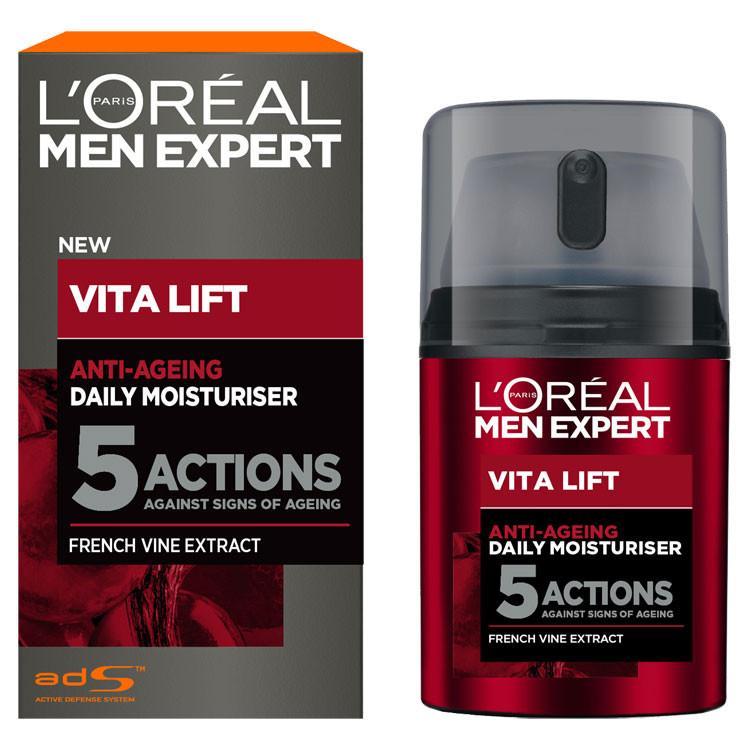 19. Take SPF seriously
It's time to get on board with SPF – over the last decade, incidence of skin cancers have increased by 60 per cent. We're exposed to UV rays every day, even when it's cloudy, so use a daily moisturiser that contains SPF.
Redermic R Corrective UV SPF 30, £30 for 40ml, by La Roche-Posay; laroche-posay.co.uk (Images: Getty/Shutterstock)
Related Reviews and Shortlists