I had a house party once, and in the morning when we were cleaning up, I found a bottle of Beck's Blue. Who brought this to my party? Who took that to a house party? Why did they bring non-alcoholic beer? As a man who exists almost purely on alcohol, I was offended.
It used to be that non-alcoholic lagers were pretty grim. I have had Beck's Blue before because someone bought me it in a pub when it was their round, as a "joke". It didn't taste terrible, but wasn't exactly nice. If I wasn't drinking, I wouldn't get a non-alcoholic beer, I'd get a coke. I'd get a lemonade. I'd get a mocktail.
They're definitely getting better these days though, and more and more big brands are starting to jump on the booze-free beer bandwagon.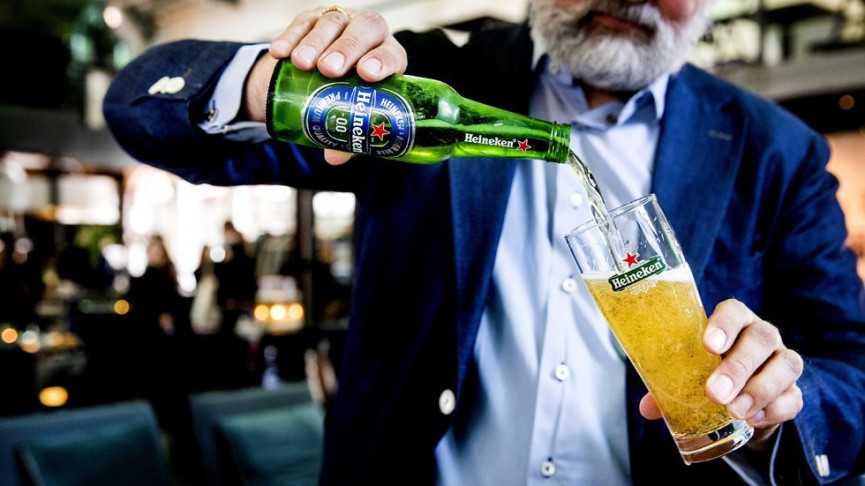 Heineken is the lastest to release its own alcohol-free beer, which, according to the director, David Lette, will be the "best tasting no-alcohol lager" on the market. I suppose one good thing about the new booze is that it'll be mighty low in calories compared to real beer, with just 21 for every 100ml. So if you're looking to cut down on your naughty foods and drinks, it might be an option.
Lette also mentioned that research carried out by the company showed that 50% of consumers were now actively trying to curb their alcohol intake, leaving a nice portion of the market ripe for the taking. Fair enough.
It 100% won't taste as good as the usual, smooth buttery taste of proper Heineken, but I can't really cuss it out without trying it, can I? We'll just have to see how good it tastes when it hits the shelves this month. Invite me to your house party and I'll bring some along.
Lol jk I'm bringing Lambrini. Supposedly Lambrini girls just wanna have fun – that's me in a nutshell.