ShortList is supported by you, our amazing readers. When you click through the links on our site and make a purchase we may earn a commission.
Learn more
First Saw X trailer teases Jigsaw's return - and he's out for blood (again)
Horror's most infamous franchise looks to serve up blood by the bucketload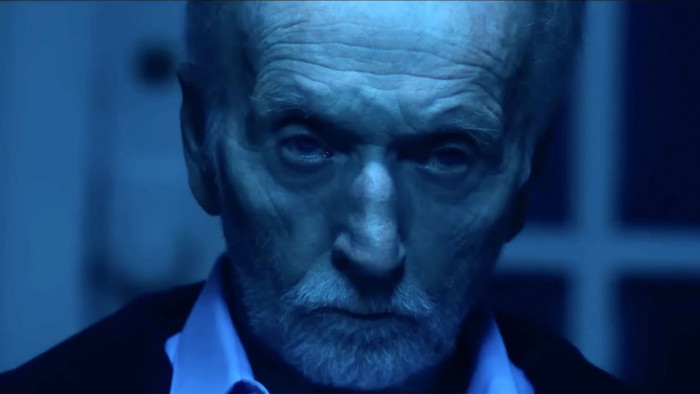 The first highly-anticipated trailer for Saw X has dropped, leaving blood-thirsty horror fans squealing with anticipation at the prospect of John "Jigsaw" Kramer's return.
The latest grotesque addition to the much-loved franchise, the new trailer rewinds the clock to bring back torturous contraptions and a host of recognisable faces from across the first three films. Oh, and let's not forget the return of that timeless one-liner: "I want to play a game".
A series that has messed around with timelines so often that it makes X Men's story-arc look simple, this latest trailer's opening moments provide a glimpse of Tobin Bell's' reprisal as Jigsaw - despite dying in Saw III. Sandwiched between Saw II and Saw III in terms of timeline, this latest franchise addition nestles itself beside 2009's Saw VI.
Following the premise that Bell was duped all those years ago by a medical team in Mexico who employed a new and entirely experimental procedure, the vengeance seeking maestro sets about levelling the playing field.
Revealing that his tumour was never actually removed, the trailer sees the team which 'operated' on him placed in all manner of painful contraptions. Meanwhile, Stockholm syndrome poster-child Amanda also returns to our screens as the film's jarring victim-turned-accomplice.
And that's before we dig our teeth into the traps, torture devices and pure, unadulterated torment. A film renowned for its unbridled creativity when it comes to grotesque contraptions, Saw X spares no expense where painful ingenuity is concerned. Prepare for decapitation, chains, and, er, saws.
With deranged mastermind and his protégé sharing a screen for the first time since 2006, audiences can also expect the eerie return of the tricycle riding Billy doll.
Horror fans won't have long to wait, with the film expected to hit cinemas on September 29.
Related Reviews and Shortlists