Think 'celebrity portrait' and chances are that your mind will flood with images of street-corner scrawlers peddling iffy caricatures of Hollywood stars to passing tourists. But people normally found littering the showbiz pages can still inspire sophisticated art, and a new compendium of illustrated work proves this fact in style.
Illustration Now! Portraits features pieces by more than 80 artists whose work is often glimpsed in interview articles and adverts, but rarely celebrated on its own. In fact, one-third of the portraits collected here by Brazilian-born editor Julius Wiedemann have never been seen before.
The bulging book is packed with highlights from unheralded names. Jorge Arevalo morphs Amy Winehouse and Michael Caine into distorted Picasso-esque icons. Bath-based Brit Ben Kirchner uses hyper-real cartoons to create uncanny likenesses of Pete Doherty and Russell Crowe, while Jorge Alderete shows off bold and playful depictions of Chairman Mao (sporting a pair of Mickey Mouse ears, above, bottom right) and Diego Maradona in a style that tips a hat to retro propaganda posters.
Elsewhere, Jody Hewgill deploys her sharp-lined acrylic style to depict Tony Soprano (above, main) in his customary vest and boxer shorts.
But most impressive is the sheer range of different artistic styles on show. Some use embroidery, paint or Adobe Illustrator. Jason Mecier makes poignant images of celebrities from multiple pills glued on to paper, and formed a giant Nicolas Cage (above, top right) from bottles, keys and a VHS copy of Face/Off.
There's even something strikingly different about each of the four portraits of Barack Obama — one is an intricate oil print, while another features the 44th President of the United States poking his head out of a sunflower.
It all shows that there's a rich and intriguing world of pop culture-inspired illustration out there. A fact worth remembering next time you pass a crowd of holidaymakers mulling over a grotesque drawing of George Clooney in Leicester Square.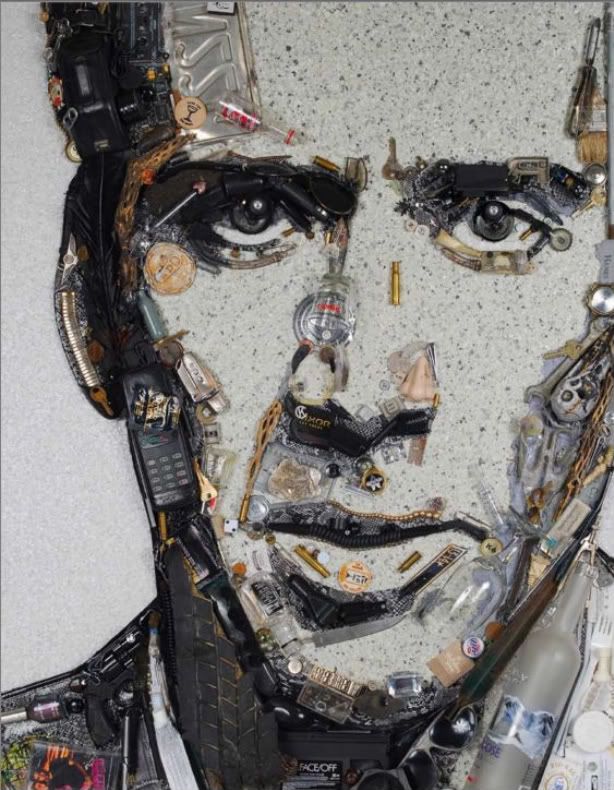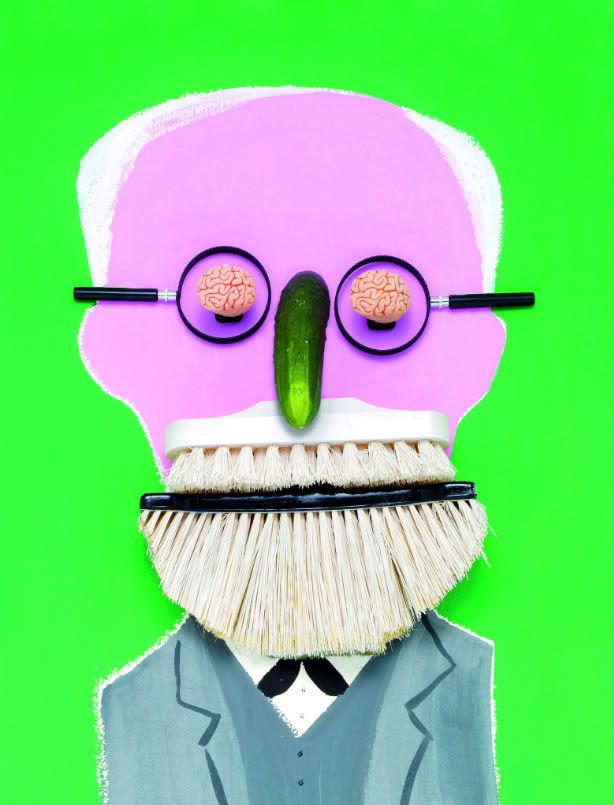 Illustration Now! Portraits, £24.99, is published by TASCHEN and will be available from 15 May at www.taschen.com